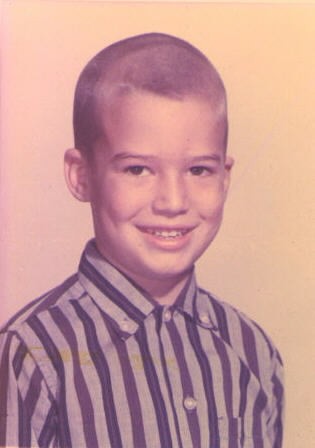 Not too geeky yet, here in kindergarten in 1961. Unfortunately, the skinhead look was not yet "in".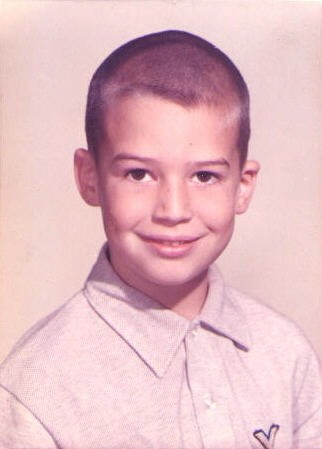 First grade, 1962. They accidentally let my hair get more than a millimeter long.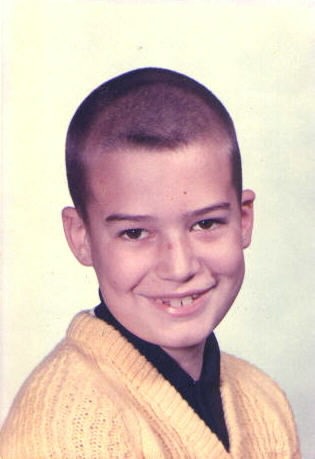 Second grade, 1963. I'd just gotten glasses for my extreme near-sightedness, but the photographer told me to take them off. Notice the red mark on my nose. Smart move. My third grade picture looks just like this. I even wore the same sweater.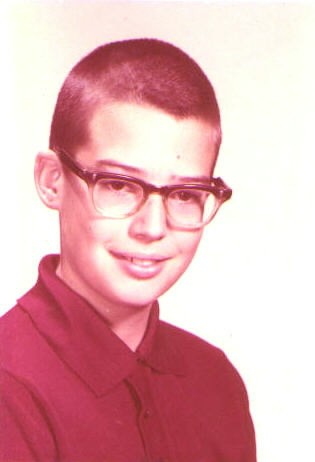 Unfortunately, by the fourth grade (1965) the yellow sweater had worn out, and I was forced to abandon the bumble bee look. The geek look worsens.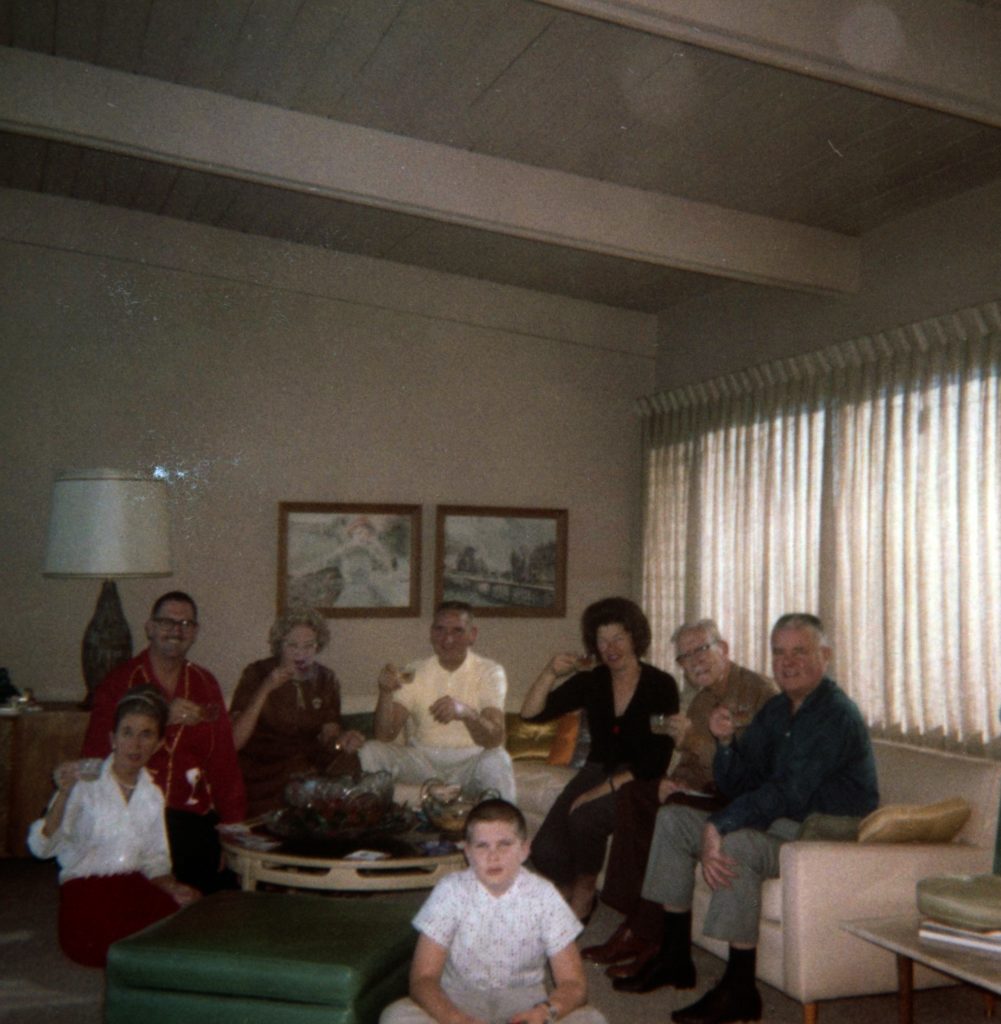 Christmas Eve with:
Rear: Mom, Dad, unknown couple, Betty Albon, Ga (my step grandfather), Tom Albon,
front: Dow Albon.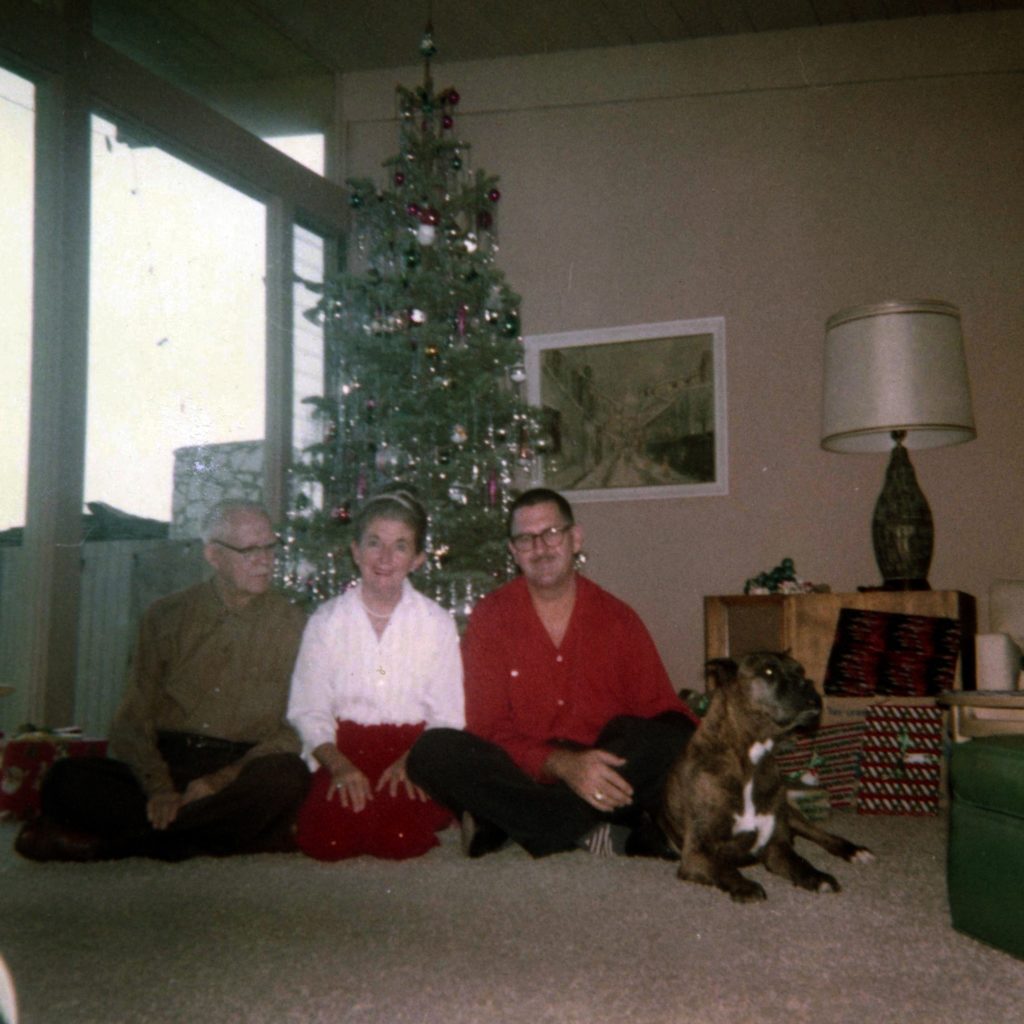 Ga, Mom, Dad and Mike the boxer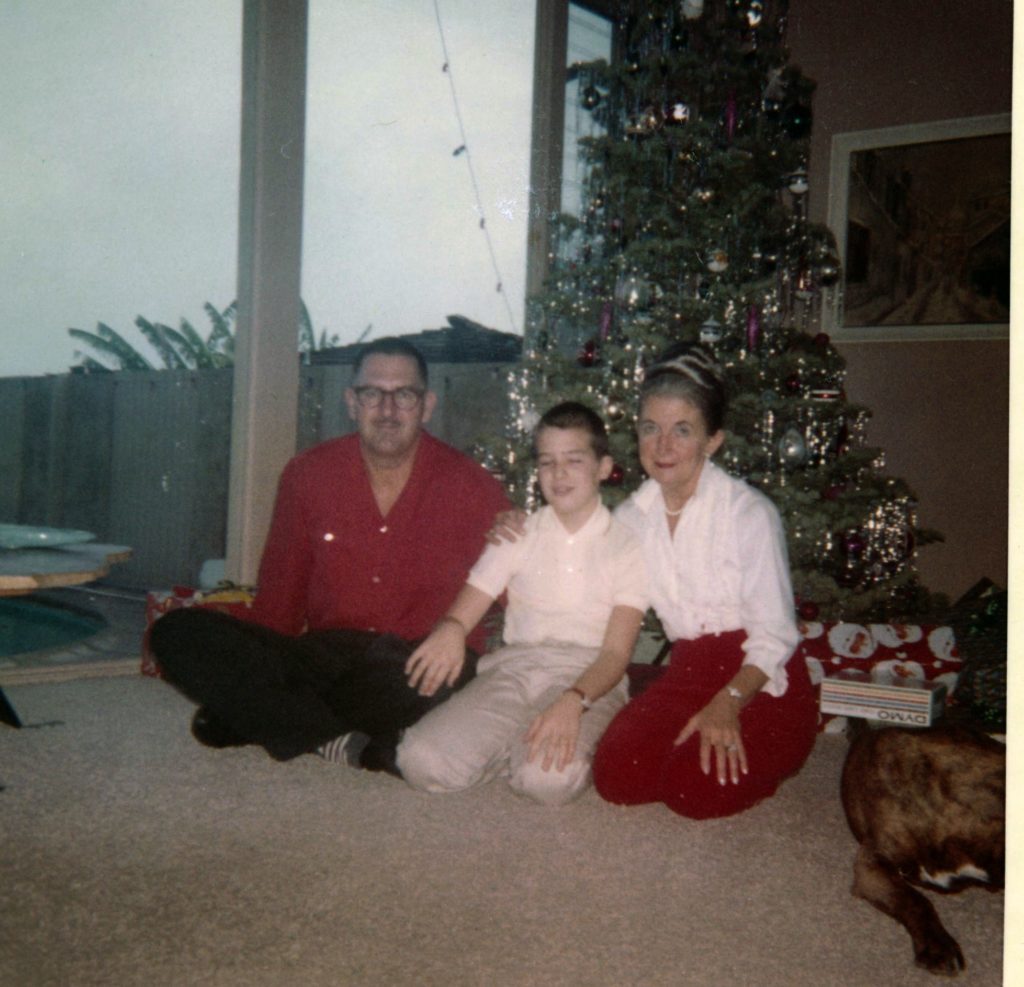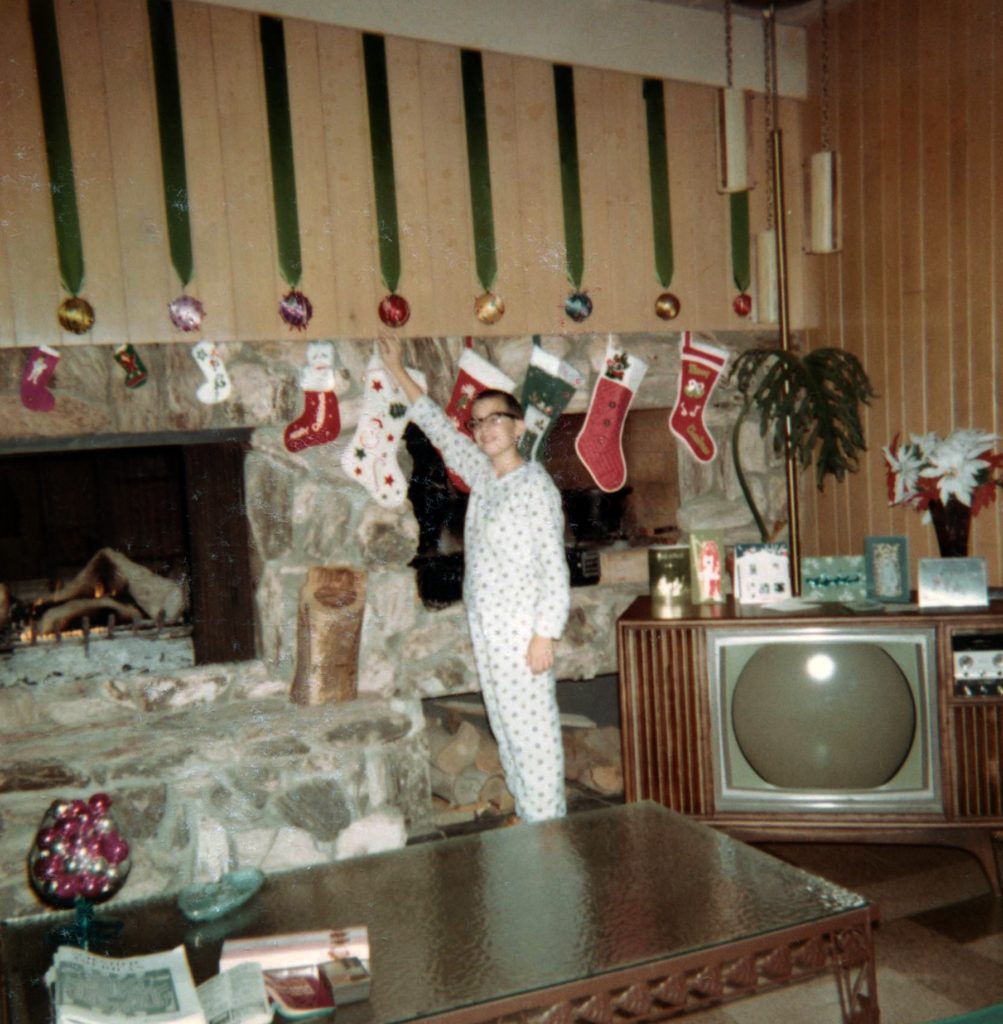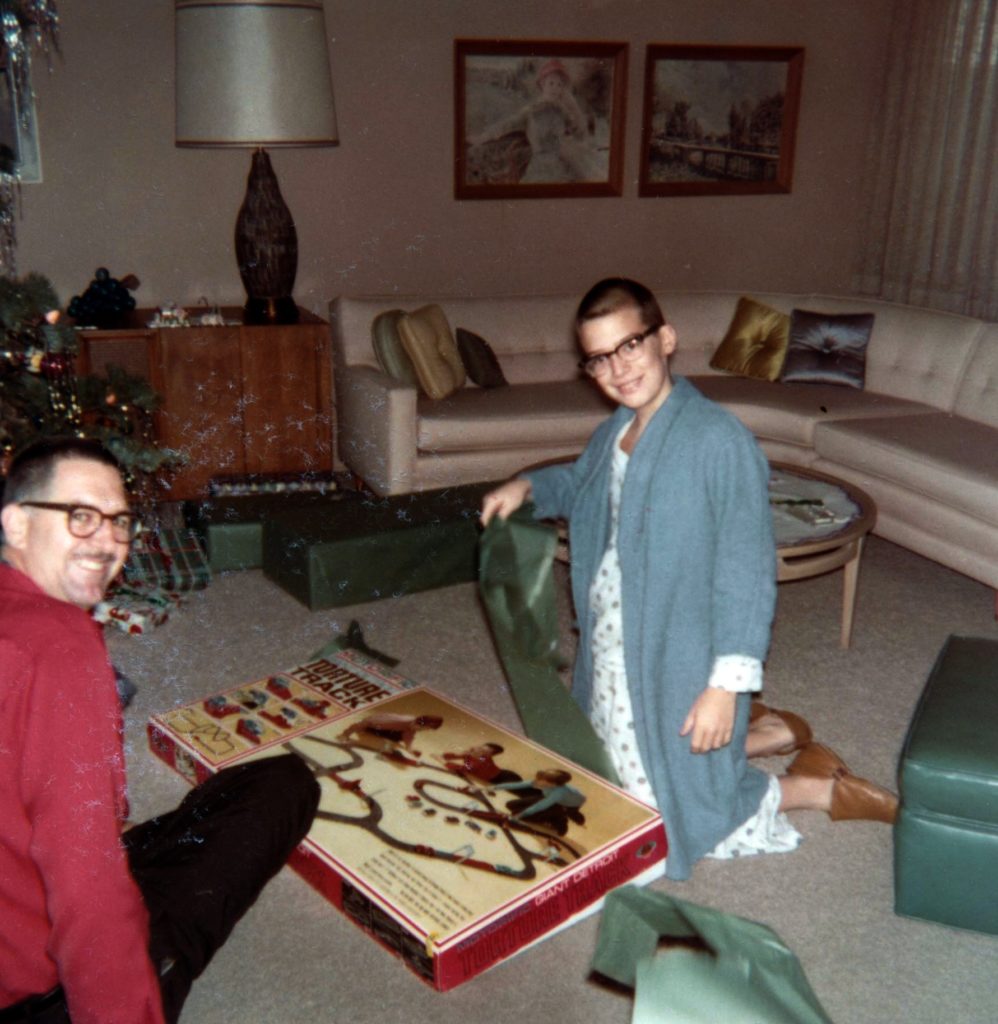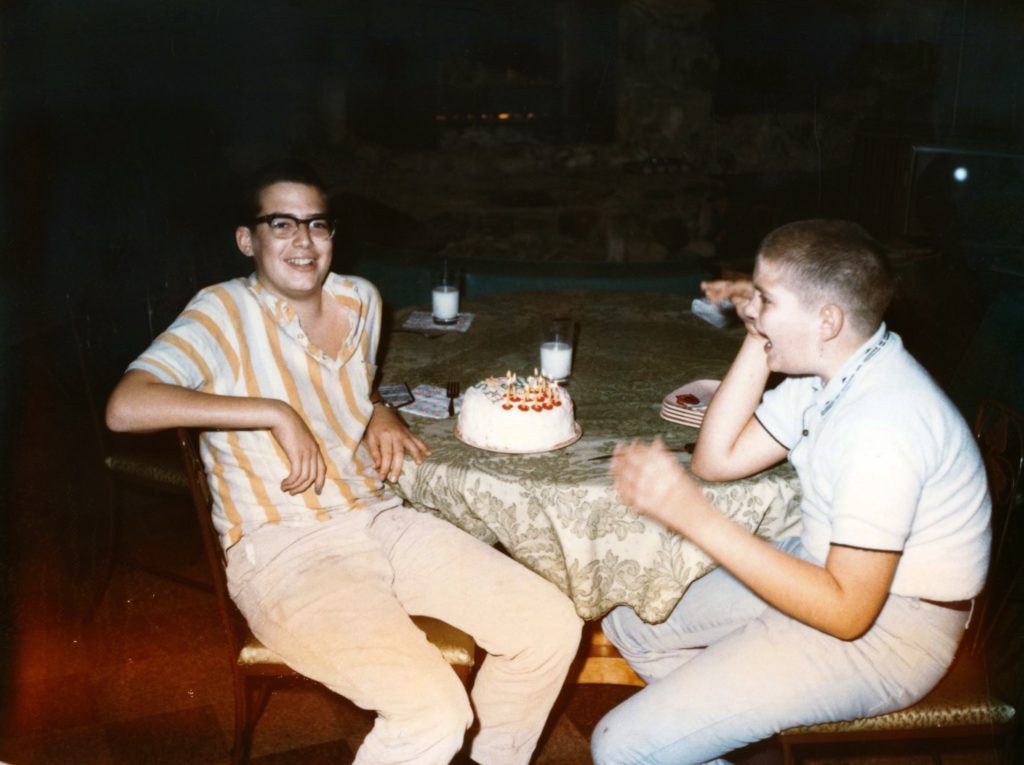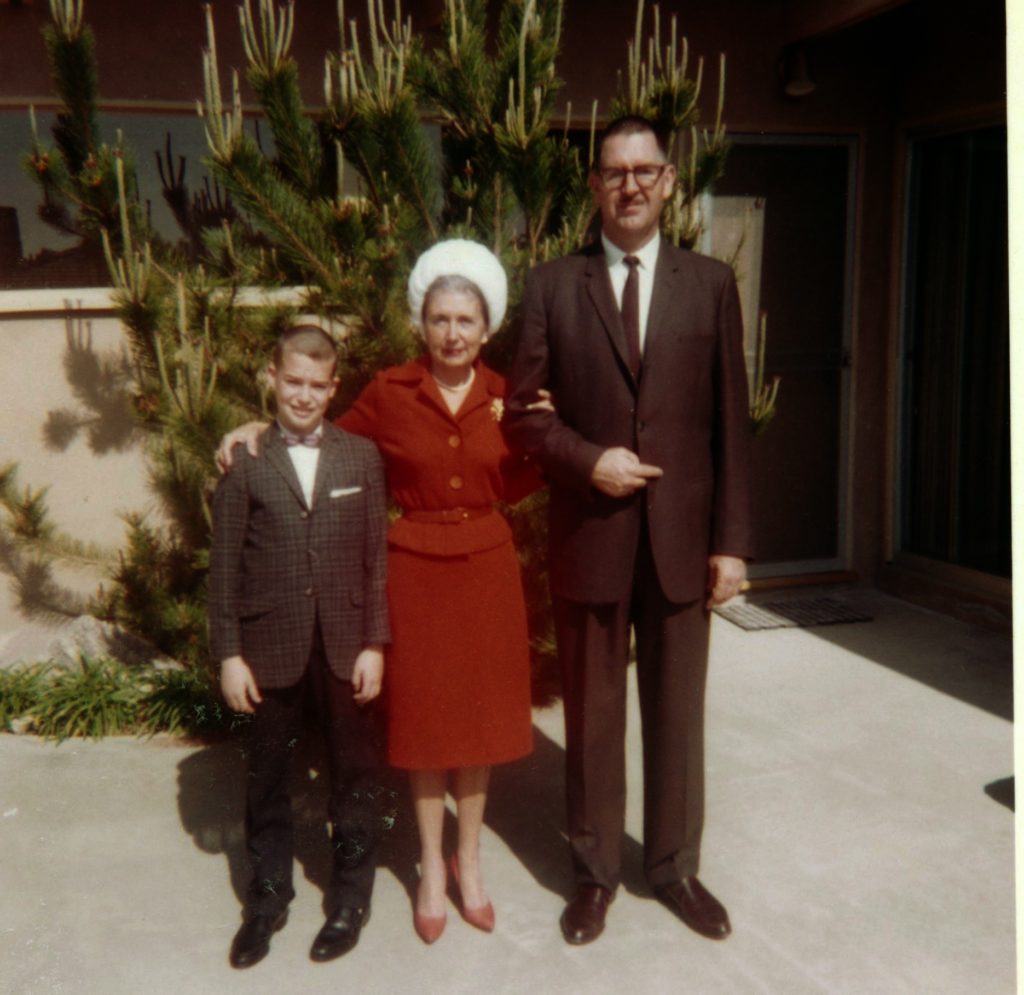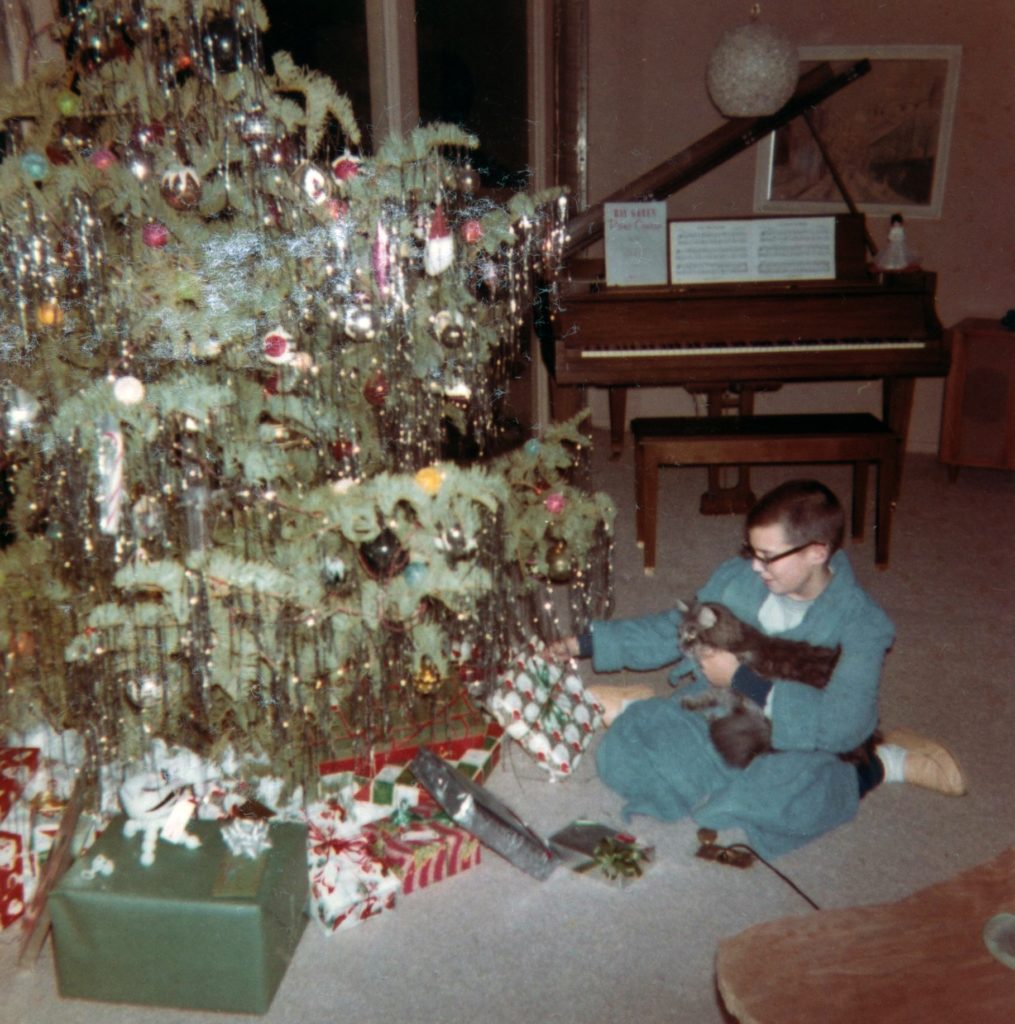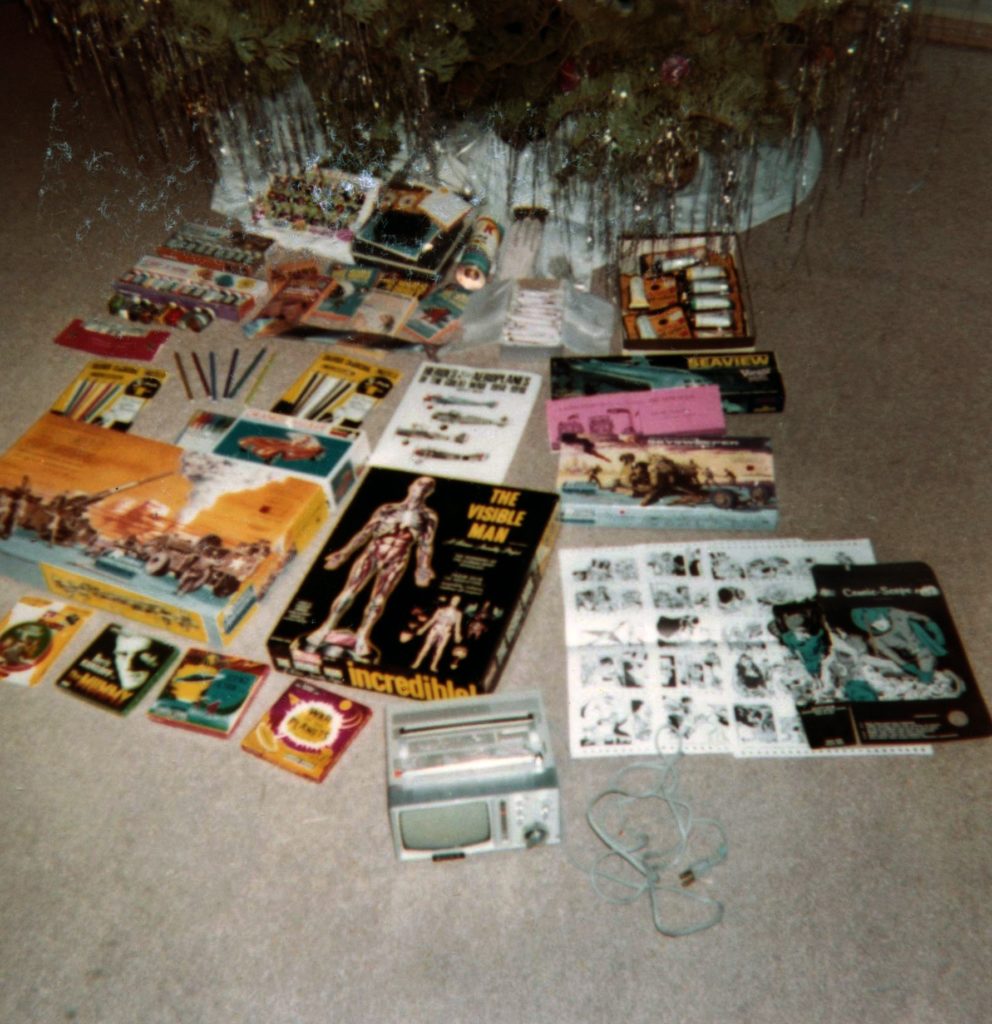 Film of a parade I was in when Harvard School was a military academy.
Waterskiing! The only sport I was ever any good at: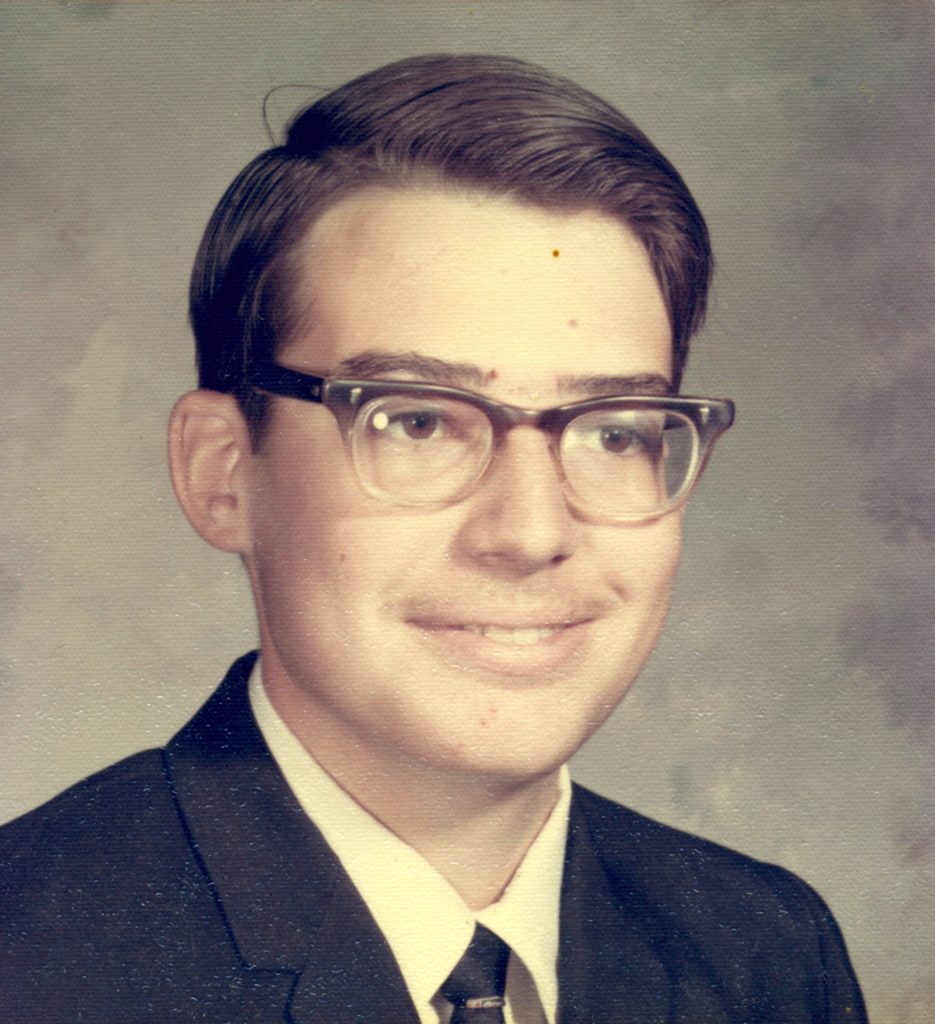 1969, Junior High. I took a lot of kidding about the incipient mustache.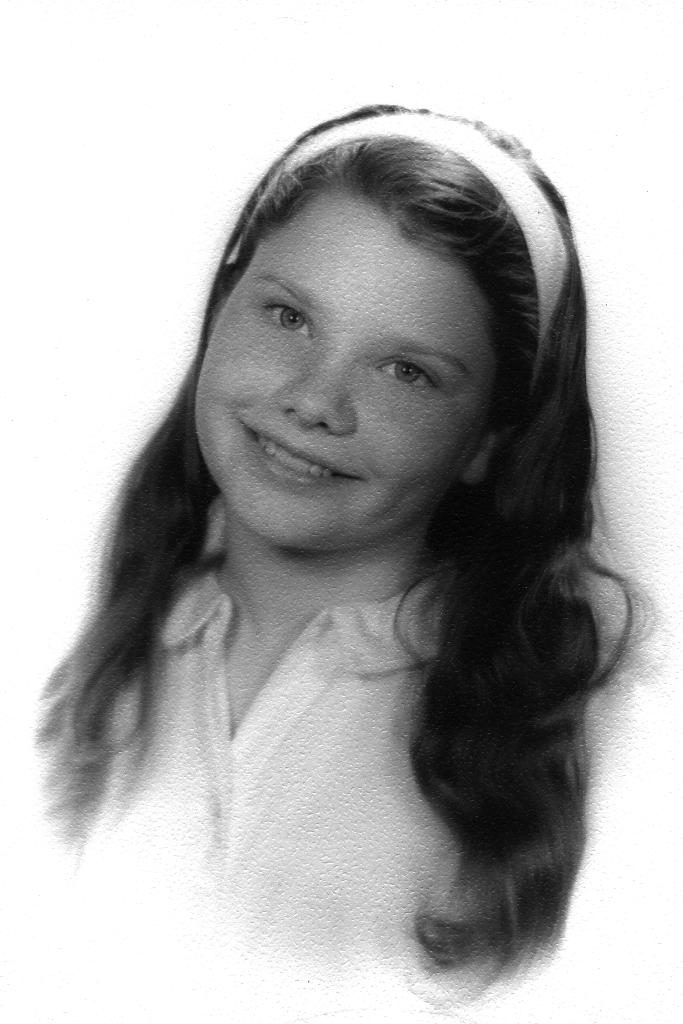 Linda, ca 1967.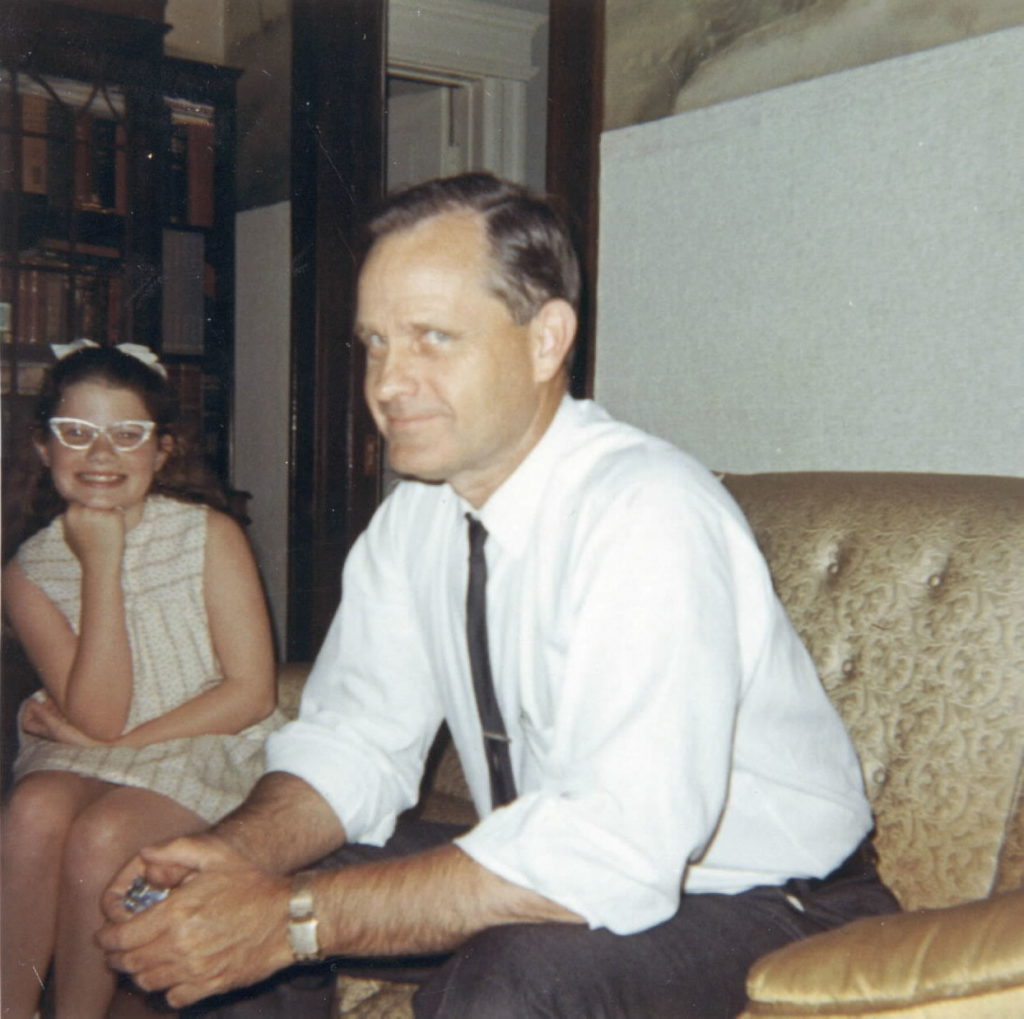 Linda and Dean, ca 1969.