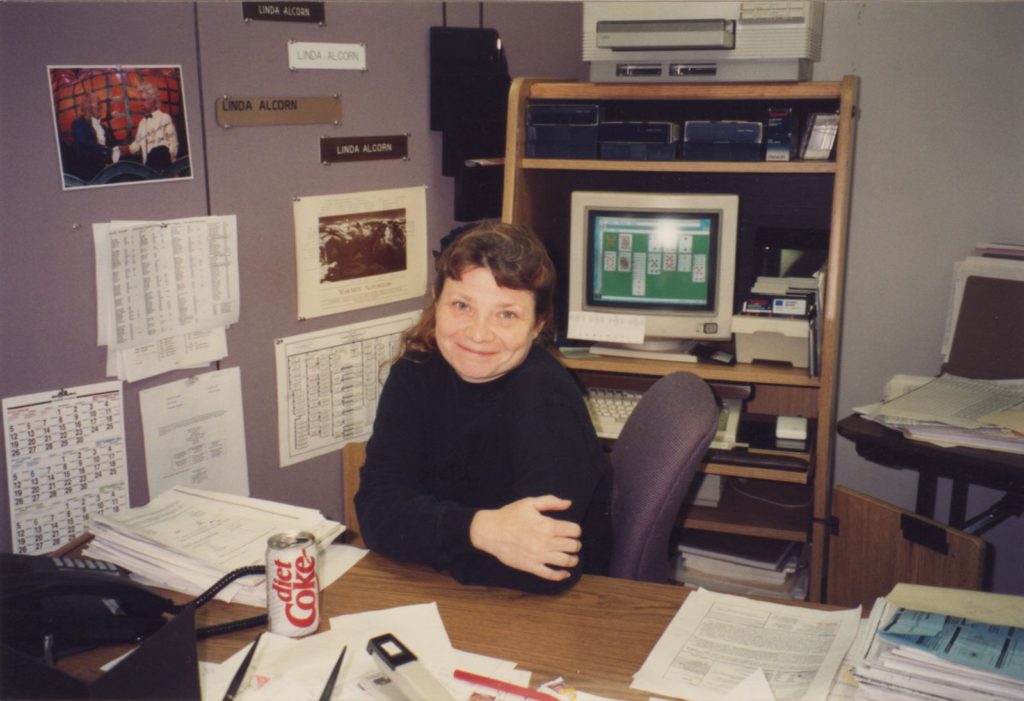 The Themed Entertainment Association (TEA) – the global, nonprofit membership association for the creators of compelling places and experiences – has announced the slate of TEA Masters honorees for 2020. The TEA Masters program celebrates masters of their craft in the global visitor attractions industry.
The TEA Masters program, initiated several years ago by the TEA Past Presidents Committee, helps boost awareness of the many creative specialties and disciplines that collaborate to produce excellence and breakthrough guest experiences in themed entertainment. Engaging more fully with leading practitioners in these areas benefits our TEA membership community and the industry as a whole, fostering greater appreciation and understanding of the disciplines themselves and their role and impact within a project team.
Each TEA Master has made significant contributions to the industry and helped pave the way for others.
Top three achievements
• Was the first woman engineer at WED (WDI) hired in January, 1979.
• Was part of the opening day show control design and installation teams for EPCOT, Disney-MGM Studio, Animal Kingdom and Euro Disneyland.
• Built and mentored the show control team at WDI Florida.
Linda McBride Alcorn
Show Control Engineering 
As early as age 10, Linda McBride had constructed a clay model of Disneyland on her bedroom floor complete with copper wires going through the Matterhorn for the Skyway cables. So it's not surprising that when she obtained her Bachelor's of Science in Engineering from UCLA, the place she sought employment was WED Enterprises.
She is the "McBride" of Alcorn McBride Inc., the well-known show and media control systems company, but while she lent her name, she was never a partner in the business founded by her husband, Steve Alcorn. Although, in the course of a career with Disney from graduation to retirement, she has had occasion to specify Alcorn McBride products and to give them feedback ("I was their toughest customer.")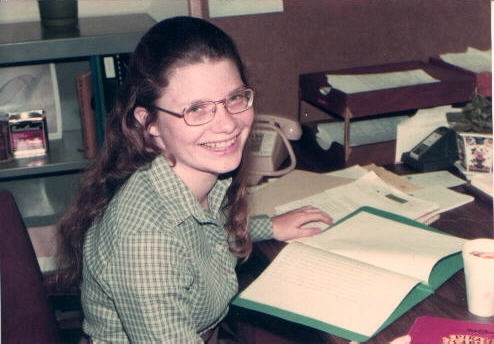 Twenty-two years old and fresh out of college, in 1979 Alcorn was the first woman engineer hired at WED (now Walt Disney Imagineering). She was assigned to the Show Control section of the Electronic Engineering department and began work on the EPCOT project. This young engineer, working on a seminal project that would become a defining model for much of the global themed entertainment industry, took on responsibility for numerous pavilions including World of Motion, France, Canada, China, UK, Germany, Japan, Italy, and parts of CommuniCore.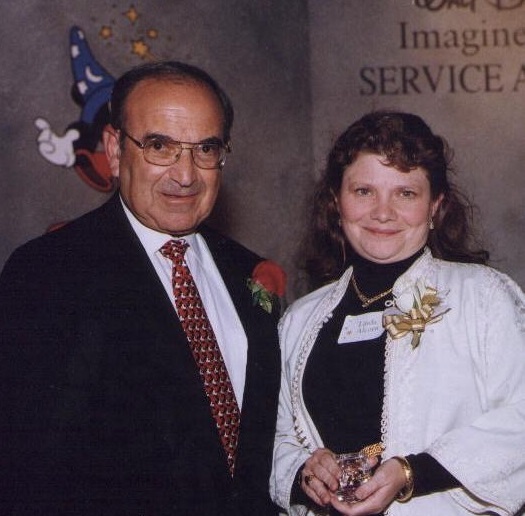 Her degree in Electronic Engineering gave her a basis in industrial control to apply to the one-off challenges of creating EPCOT. "I knew calculus when I walked in the door at WED, no training in the 'real world' whatsoever, had never had a job or an internship, didn't know how to lock my desk or read a blueprint. I was just trying to get my degree as quickly as I could… I just went straight through school." She also had pluck. "I really, really wanted to work at Disney, so when they told me they'd lost my resume, I hopped in my car, drove across town and dropped off another copy, and got my interview. She relates that she was later told, 'the reason we hired you is because you wanted it so bad.'"
After EPCOT, she continued on for nearly four decades at Disney, including a five-month stint at Walt Disney Studios, (led by Don Iwerks) where she gained additional experience working on show control for custom projection systems. Four of the systems were bound for pavilions at Vancouver Expo 86, including three exhibits produced by Bob Rogers. One of those was the pioneering and influential Spirit Lodge show for the General Motors Pavilion; another was for the Rainbow Wars film that was nominated for an Academy Award.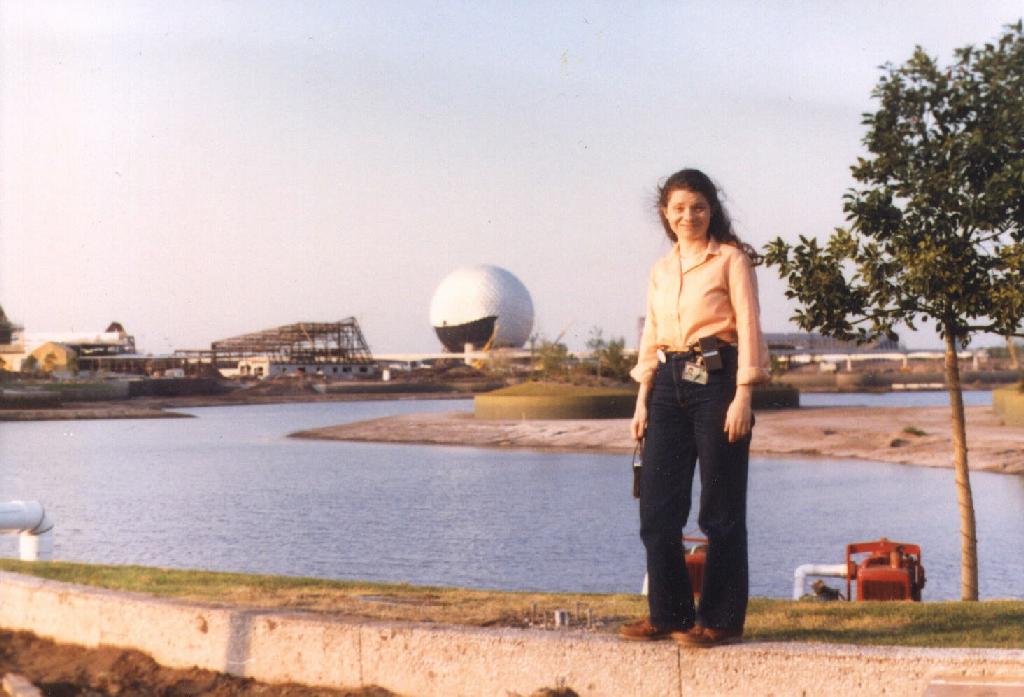 She rejoined the staff at what was now Walt Disney Imagineering. Because she was on the engineering side and not the creative side, she worked largely in the background, bringing one attraction after another to life. Smart and tough, Alcorn was often the only woman in the room at hundreds of meetings. In the late 1980s she relocated to Orlando. For the next almost 30 years she had a hand in many of Disney's Florida show control projects, new and rehab. In the early 1990s, she relocated to Paris with her infant daughter to supervise show control systems for all of Fantasyland in the new Euro Disneyland park.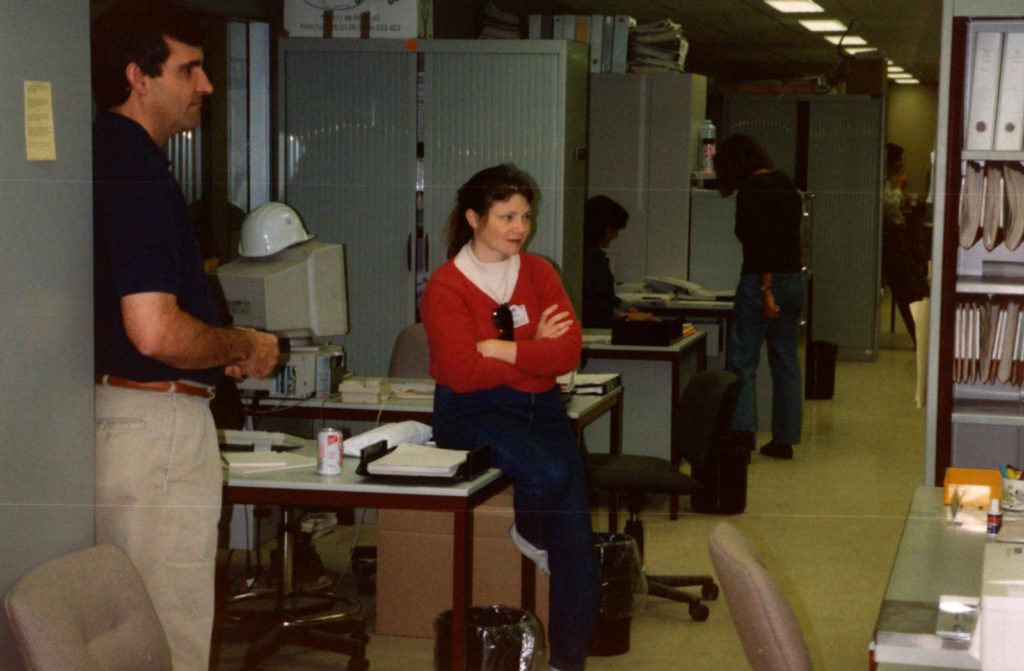 Alcorn shared her unique definition of a good show control system: "Unlike most other theme park engineering disciplines (e.g. lighting, audio, projection), a show control system should never make itself apparent to the guests – it should just work flawlessly as if by magic. If I did my job right, no one was ever aware that I had been in the attraction."
Linda McBride Alcorn retired from Disney in October 2016, having made an historical contribution to the industry, as technology and creative go hand in hand in themed entertainment storytelling. Not only has Linda blazed a pioneering trail in her field, she's been a generous and encouraging mentor. She considers as one of her greatest accomplishments what she did in her last 8-10 years at Disney, building an Engineering Services team in Florida. "We built up quite a wonderful department to carry on the show control work and maintain the systems," she says."I feel like I made a difference in their lives just by showing them a little bit of confidence."
Linda's Attractions
Attractions with show control systems designed, redesigned, and/or supervised by Linda Alcorn, 1979-2017
Epcot
Spaceship Earth
Journey into Imagination with Figment
ImageWorks: The What-If Labs
Mission: Space
Test Track
The Land
Living with the Land
Soarin' Around the World
The Seas with Nemo & Friends
Turtle Talk with Crush
CommuniCore
The Living Seas
World of Motion
Universe of Energy
The Land
Wonders of Life
Journey into YOUR Imagination
Captain EO
Honey, I Shrunk the Audience!
Ellen's Energy Adventure
Circle of Life: An Environmental Fable
Food Rocks
Innoventions
Mexico Gran Fiesta Tour Starring The Three Caballeros
The American Adventure
Impressions de France
Norway Maelstrom
O Canada!
Wonders of China
Magic Kingdom
The Magic Carpets of Aladdin
Pirates of the Caribbean
Walt Disney's Enchanted Tiki Room
Tinker Bell's Magical Nook
Sword in the Stone
Big Thunder Mountain Railroad
Country Bear Jamboree
Splash Mountain
The Hall of Presidents
The Haunted Mansion
Mickey's PhilharMagic
Barnstormer
Snow White's Scary Adventures
Space Mountain
Walt Disney's Carousel of Progress
ExtraTERRORestrial Alien Encounter
Stitch's Great Escape!
Monsters, Inc. Laugh Floor
Donald's Boat
Mickey's Country House
Minnie's House
Toon Park
Disney's Hollywood Studios
Star Tours
Indiana Jones Epic Stunt Spectacular!
MuppetVision 3D
Walt Disney Presents
The Twilight Zone Tower of Terror
Rock 'n' Roller Coaster Starring Aerosmith
Sounds Dangerous!
Studio Tour George of the Jungle
Making of Armageddon
Making of Haunted Mansion
Journey into Narnia: Prince Caspian
Sounds Dangerous!
Studio Backlot Tour
The Legend of Captain Jack Sparrow
The Magic of Disney Animation
The Great Movie Ride
Animal Kingdom
It's Tough to Be a Bug!
The Tree of Life
Kilimanjaro Safaris
Rafiki's Planet Watch
The Animation Experience at Conservation Station
Expedition Everest
Kali River Rapids
Maharajah Jungle Trek
Dinosaur
TriceraTop Spin
Primeval Whirl
Disneyland
Big Thunder Mountain Railroad
Paris Disneyland
Small World
Pirates of the Caribbean
Fantasyland Installation Supervision
Expo 86
British Columbia Pavilion Theatre
GM Pavilion: Spirit Lodge
Canadian Pacific Pavilion: Rainbow Wars
Telecom Canada Pavilion: Portraits of Canada