There are also more pictures from the 2000s in the Travel and Dani posts.

Linda with Marty Sklar at her 20th year service awards dinner for Walt Disney Imagineering. She's holding the box in which her ring came. She got the man's ring, figuring that she'd been doing a man's job for 20 years.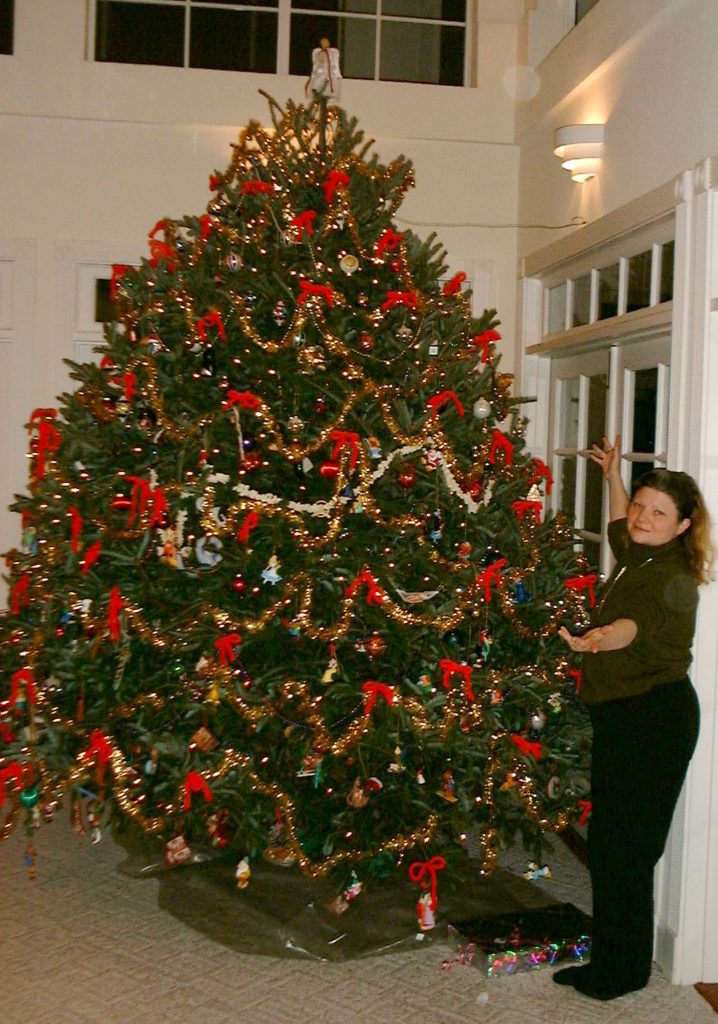 Linda was proud of the tree, Christmas 2000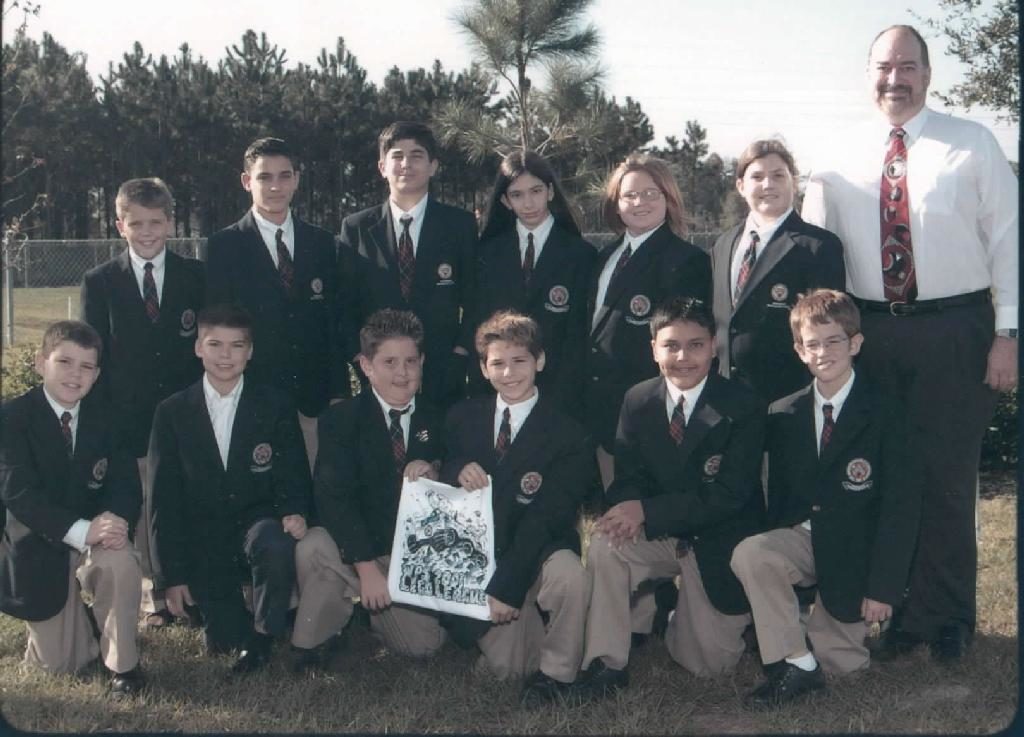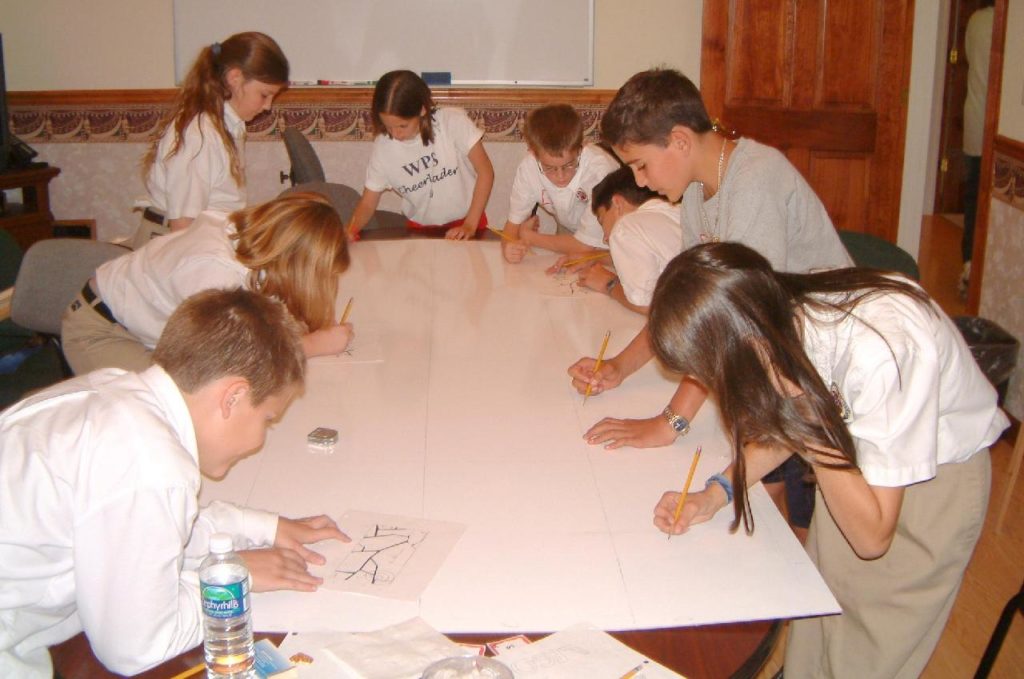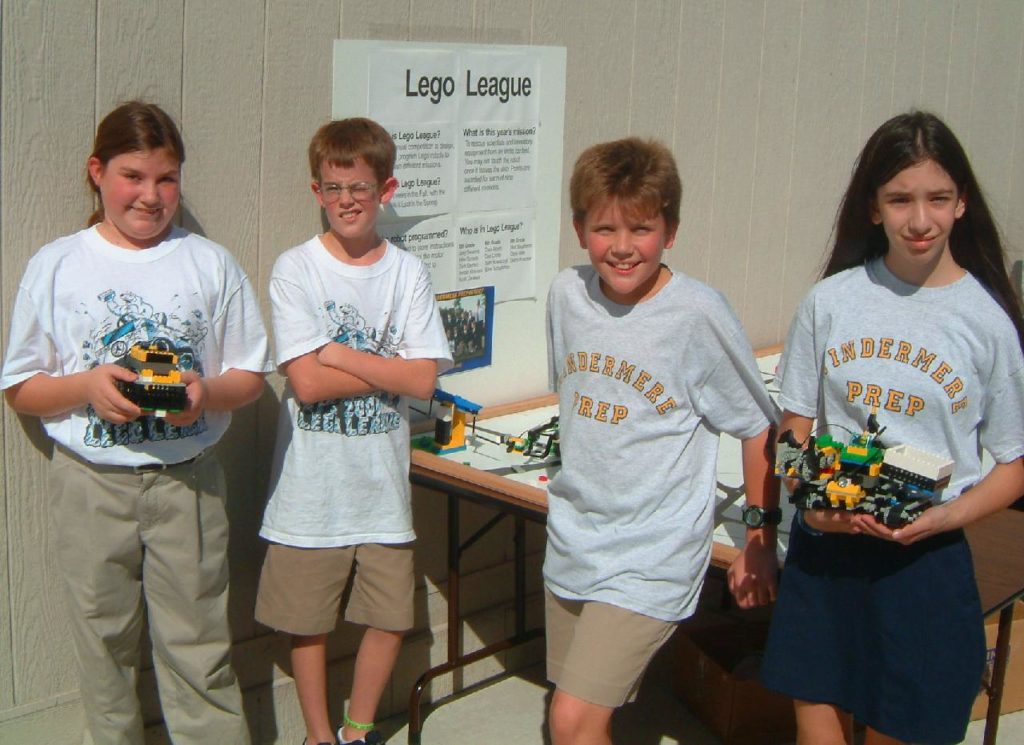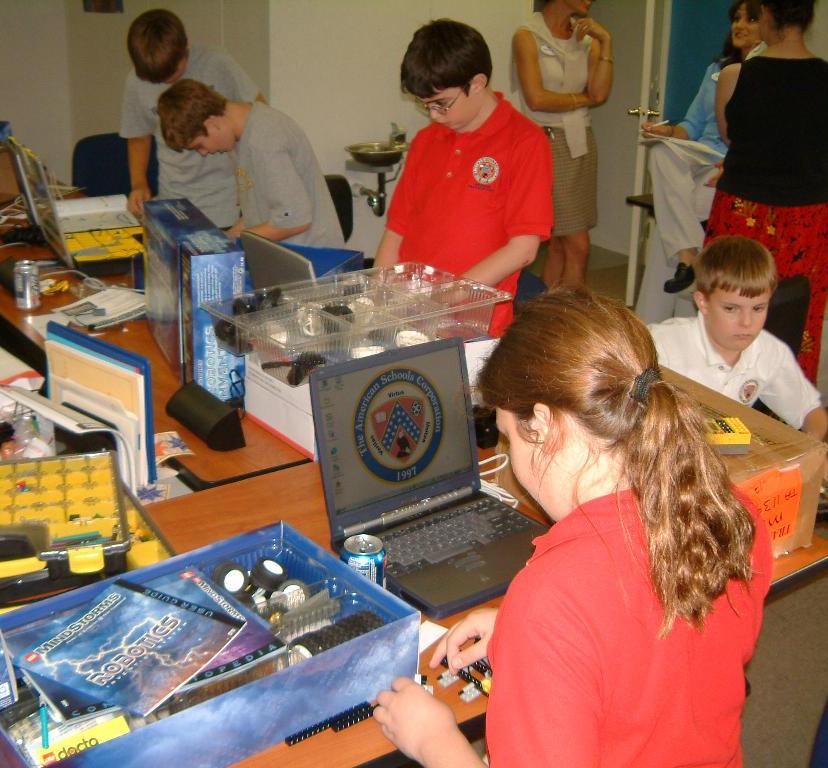 In 2001 I started teaching Lego League after hours at Windermere Prep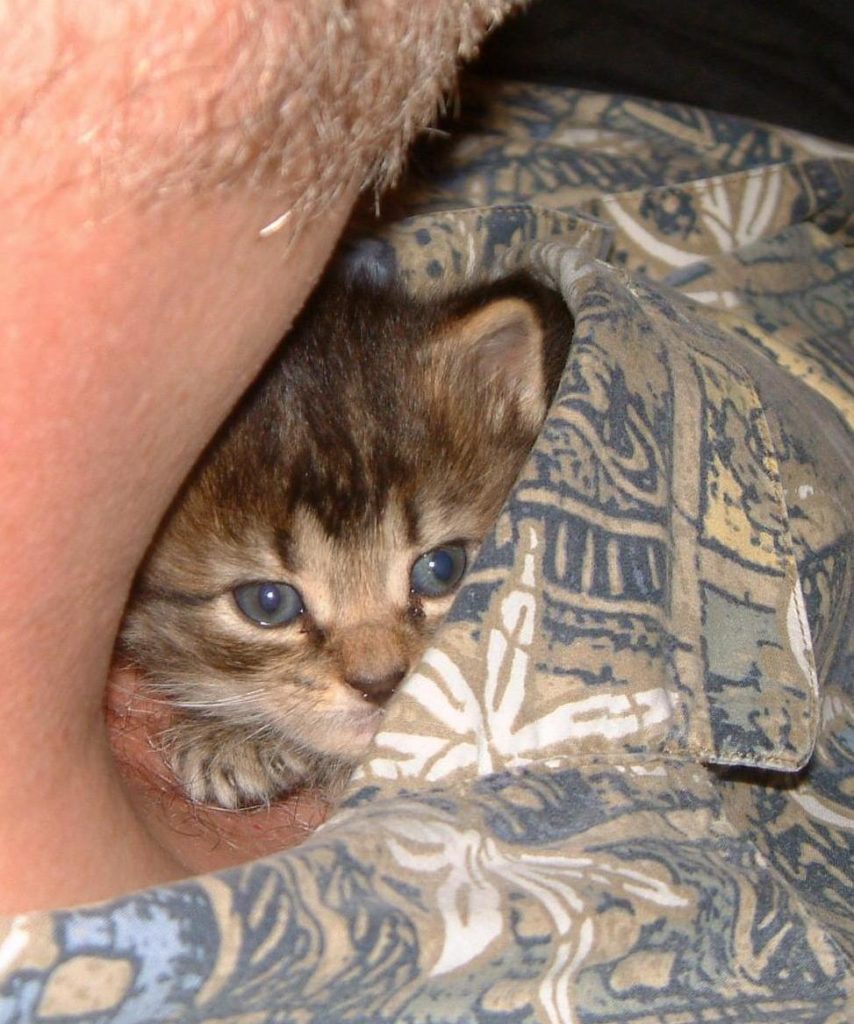 Tucker, January 2002.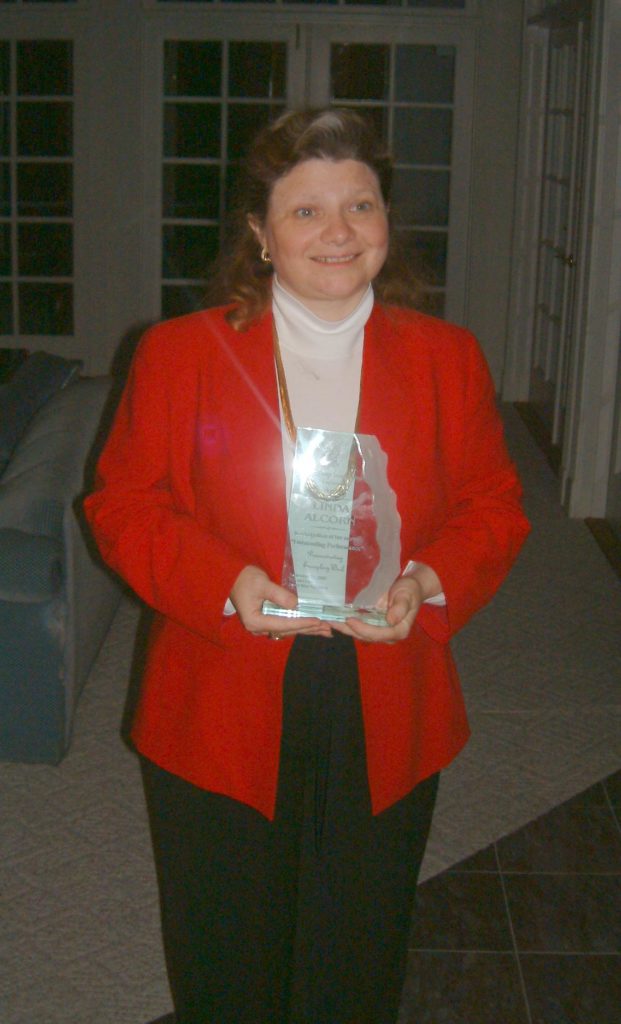 Linda was shocked at the 2002 Walt Disney Imagineering Engineering Awards dinner, when she won this award for Outstanding Performance. Here's how they described her:
Linda is in a unique position, providing show control engineering and systems for many WDI projects in Florida. Many of these projects are rehabs that barely make a blip on the radar screen in California. Linda has earned a reputation for being able to get the job done, even when the budget is less than the cost of a Diet Coke. Even though many of these projects may be small by comparison to our newer attractions, the level of creativity required to be successful is very high. It often starts with archeology, moves into deal-making with other WDI groups and Maintenance, followed by reconfiguring ancient components being reused, and finishing with inhumane hours for installation and test. Through all of this, she always maintains a positive can-do attitude (although we have seen exceptions related to SAP changeover). Linda ought to be commended for her Outstanding Performance.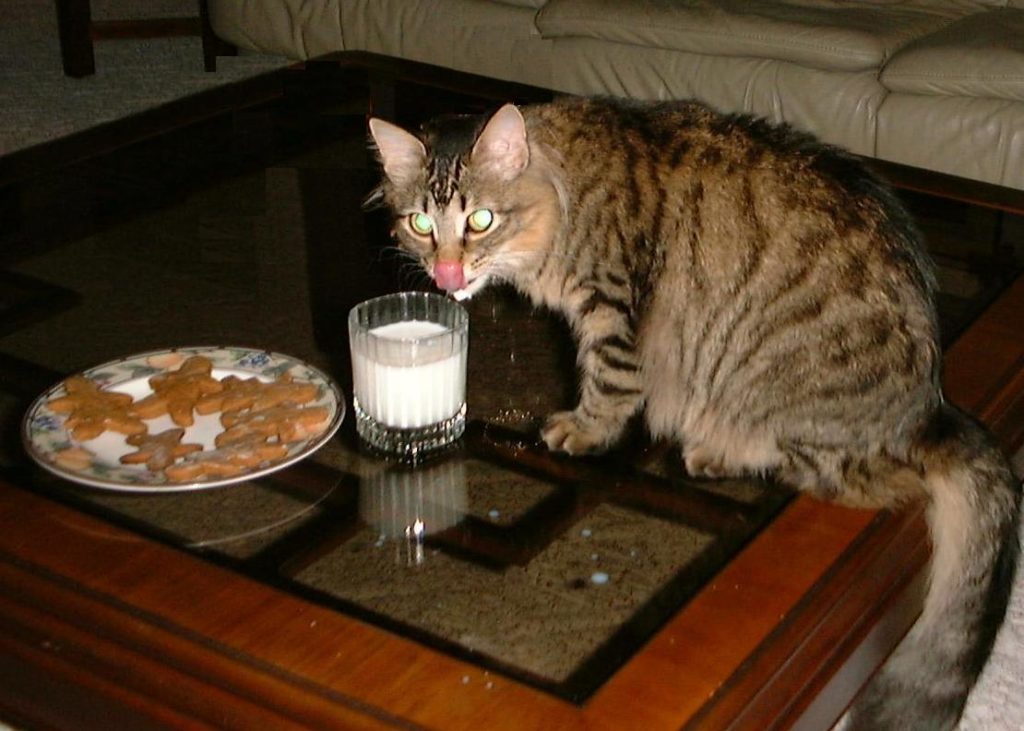 At last is can be revealed… what REALLY happens to the cookies and milk on Christmas Eve.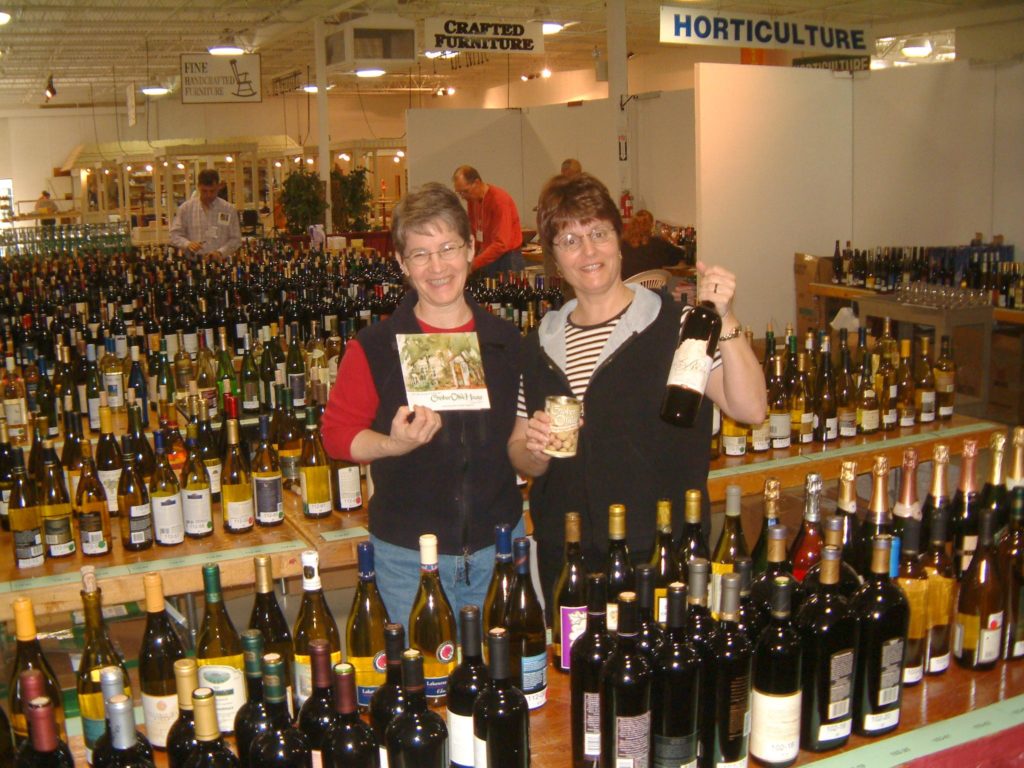 We've got our work cut out for us at the fair! I've been judging wines since 1992. This is the 2002 batch, with Jeanne Burgess and Mary Studt.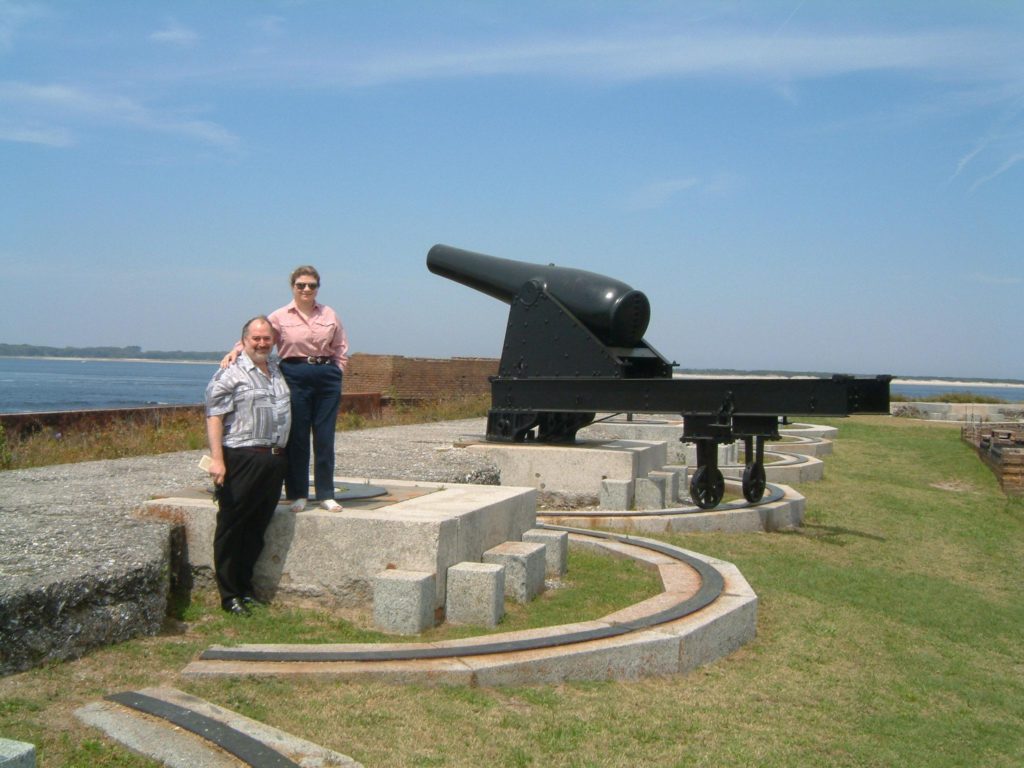 Our 25th anniversary, celebrated at the Ritz Carlton Amelia Island.
This is Fort Clinch.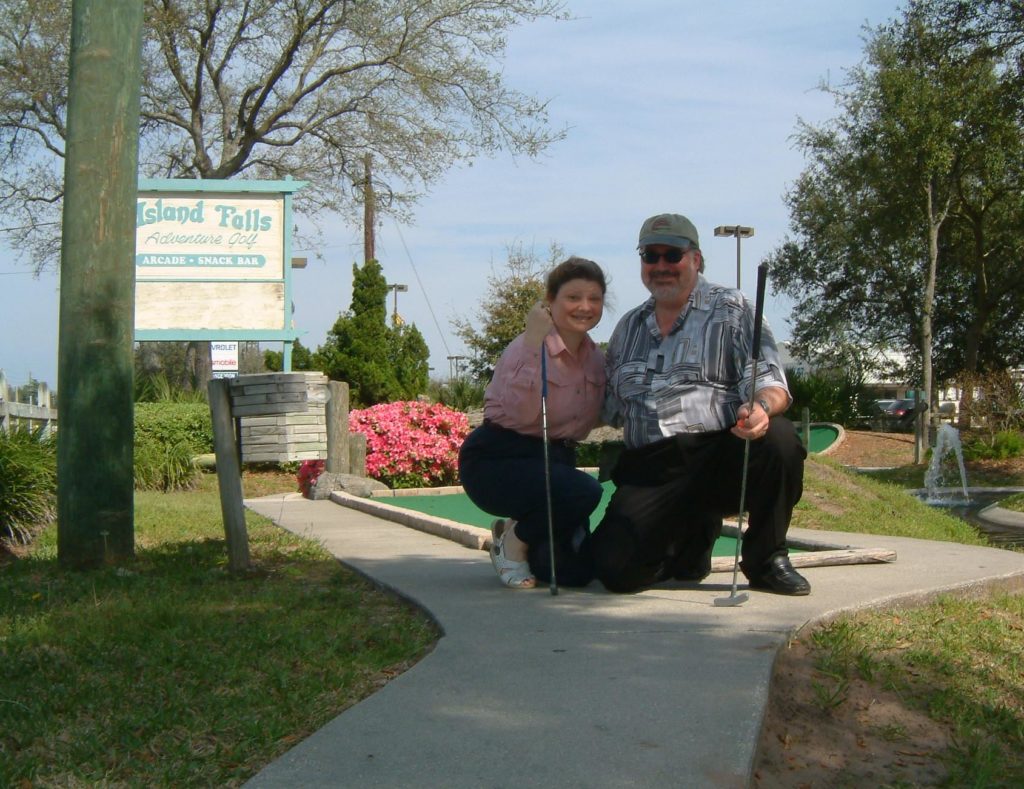 Playing miniature golf in Fernandina Beach.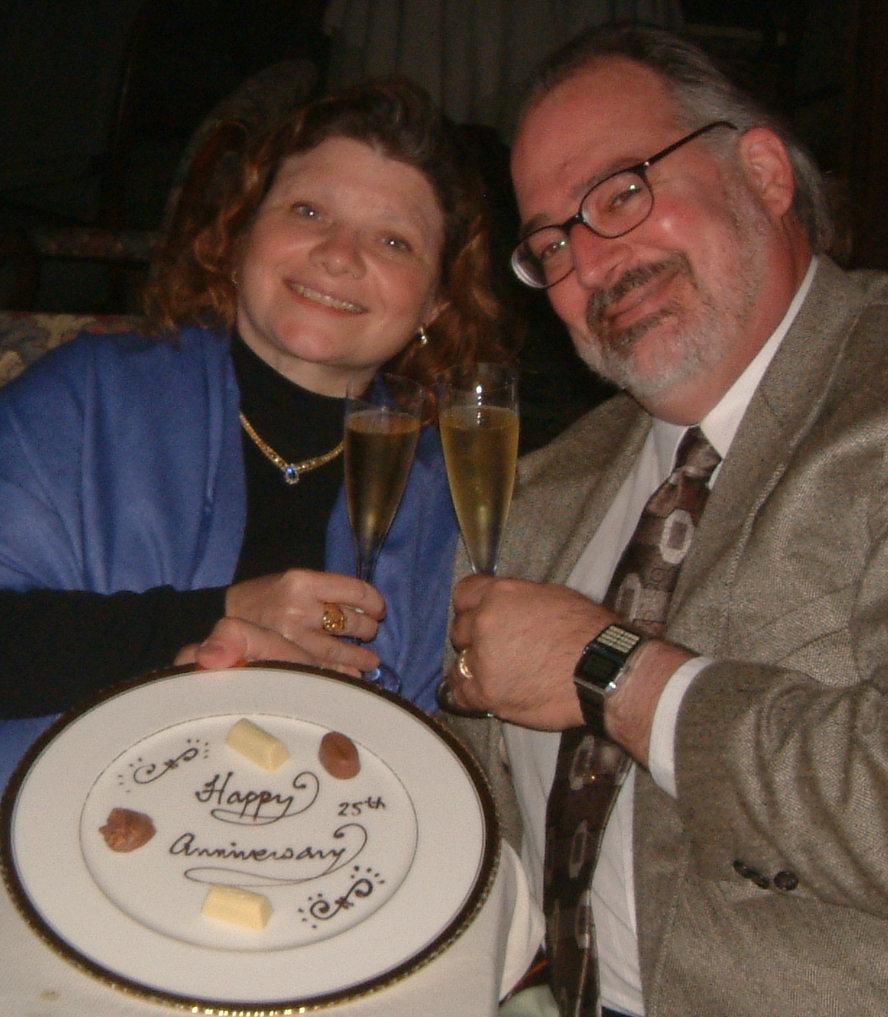 Dinner at the Ritz Carlton Dining Room and a lovely dessert to commemorate the occasion.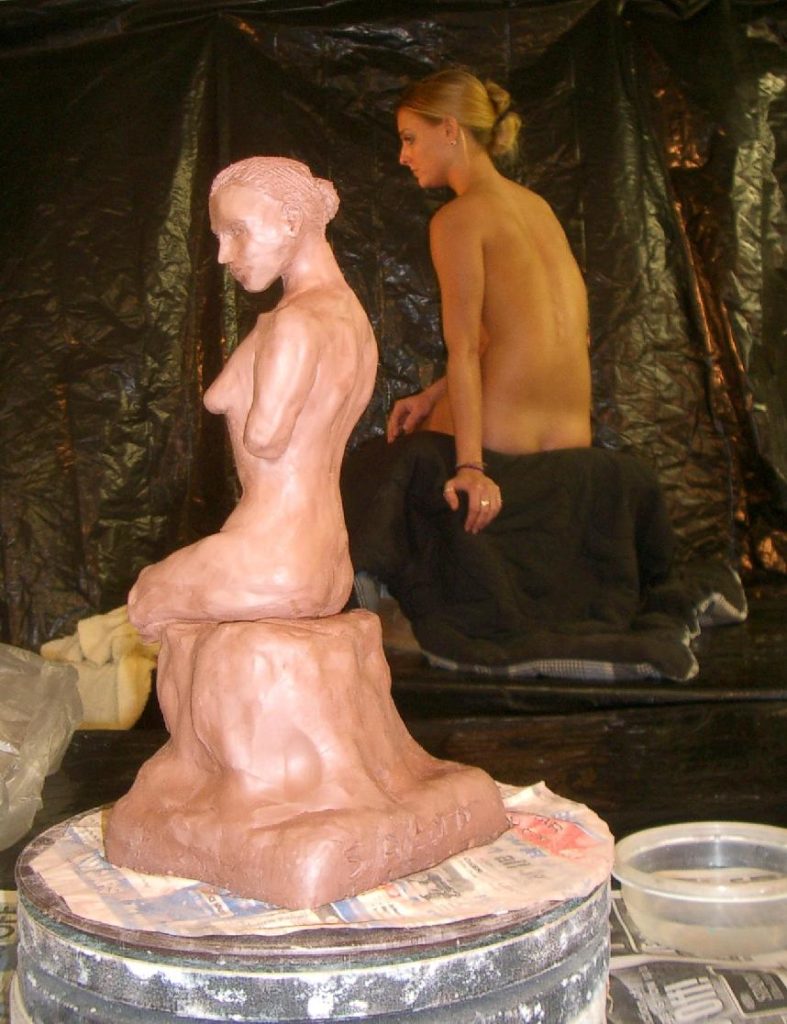 In October 2003 I began taking a figure sculpting class at Crealde School of Art. Here is work in progress, with the model, Harmony, in the background.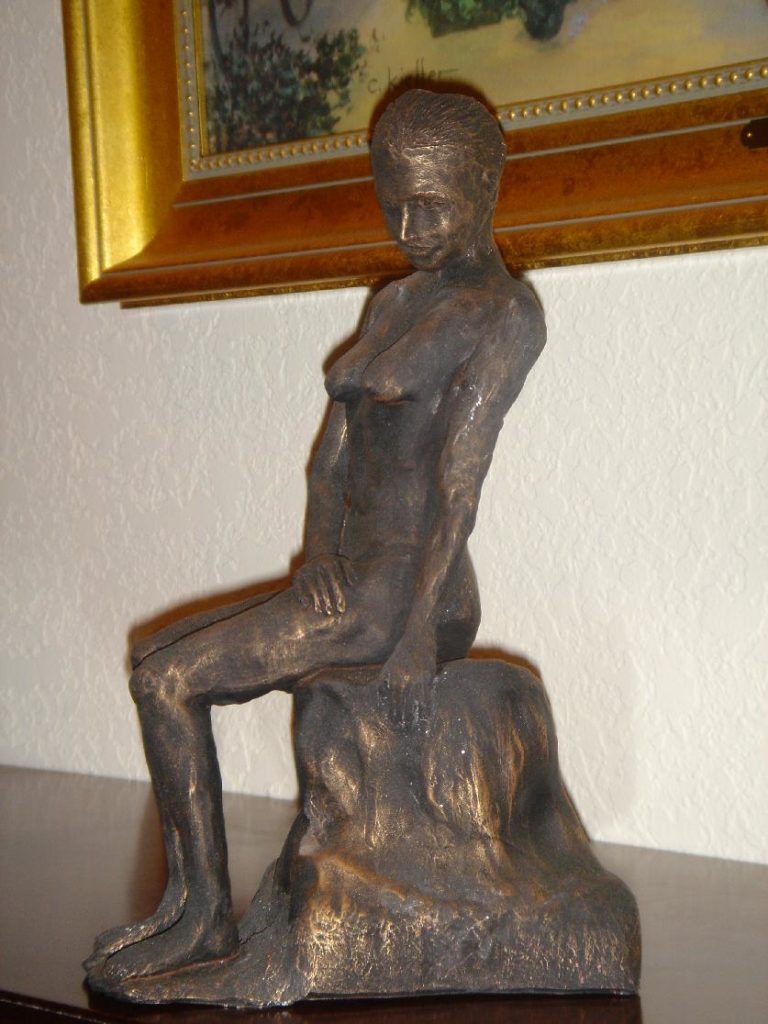 The finished sculpture.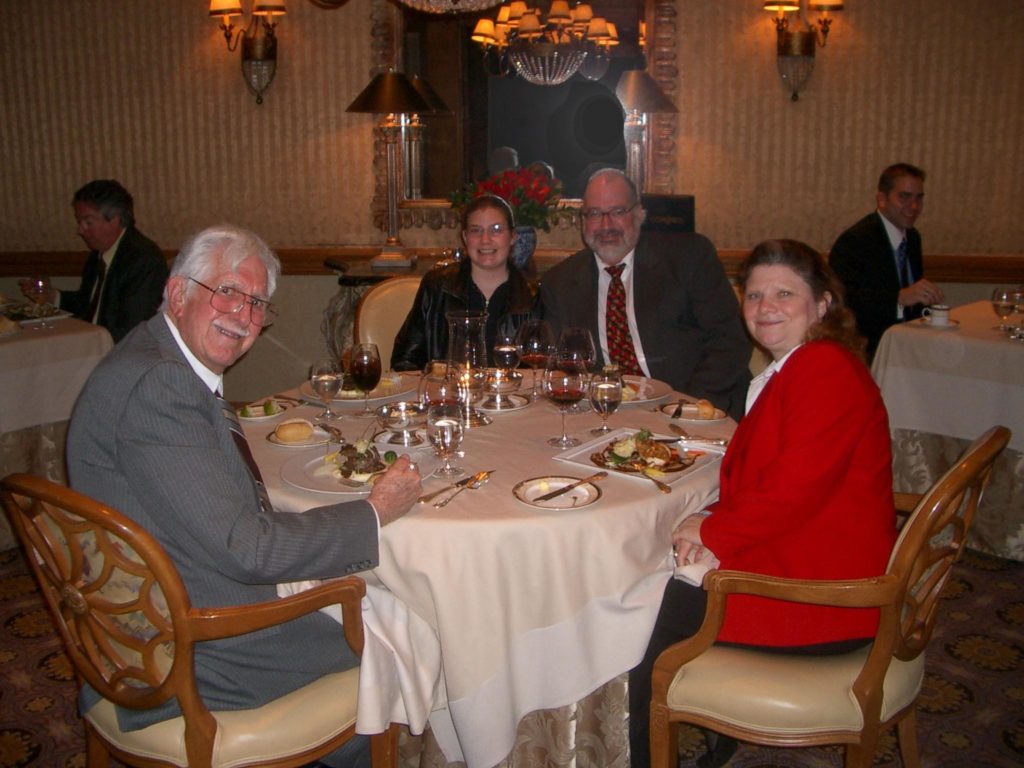 Christmas Eve 2003 at Victoria and Albert's.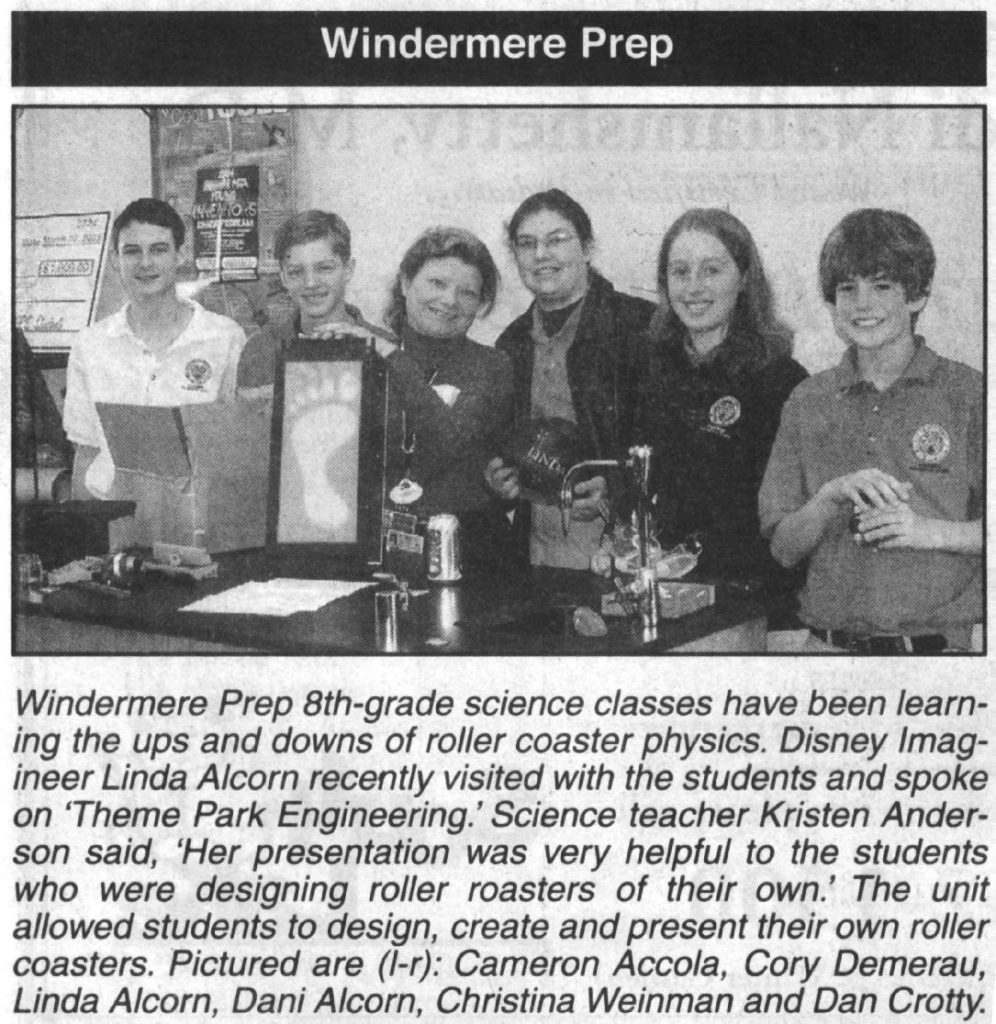 Linda speaking about Theme Park Engineering at Windermere Preparatory School. (l to r) Cameron, Cory, Linda, Dani, Christina, Dan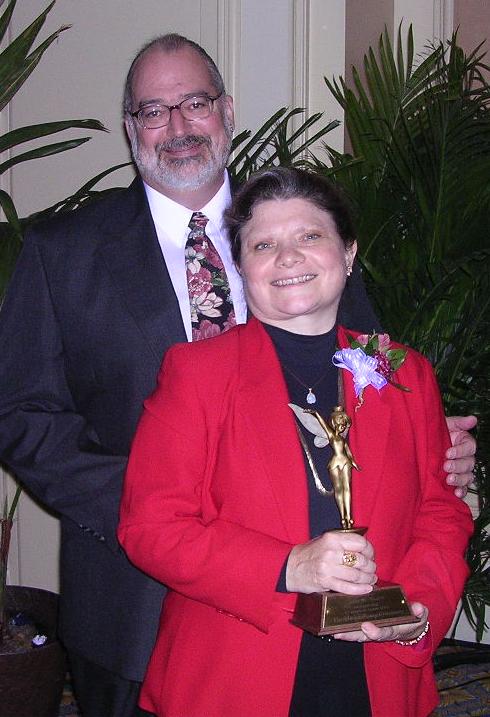 Linda holds her 25-year statuette of Tinkerbell at the Walt Disney Imagineering Service Awards Dinner, November, 2004.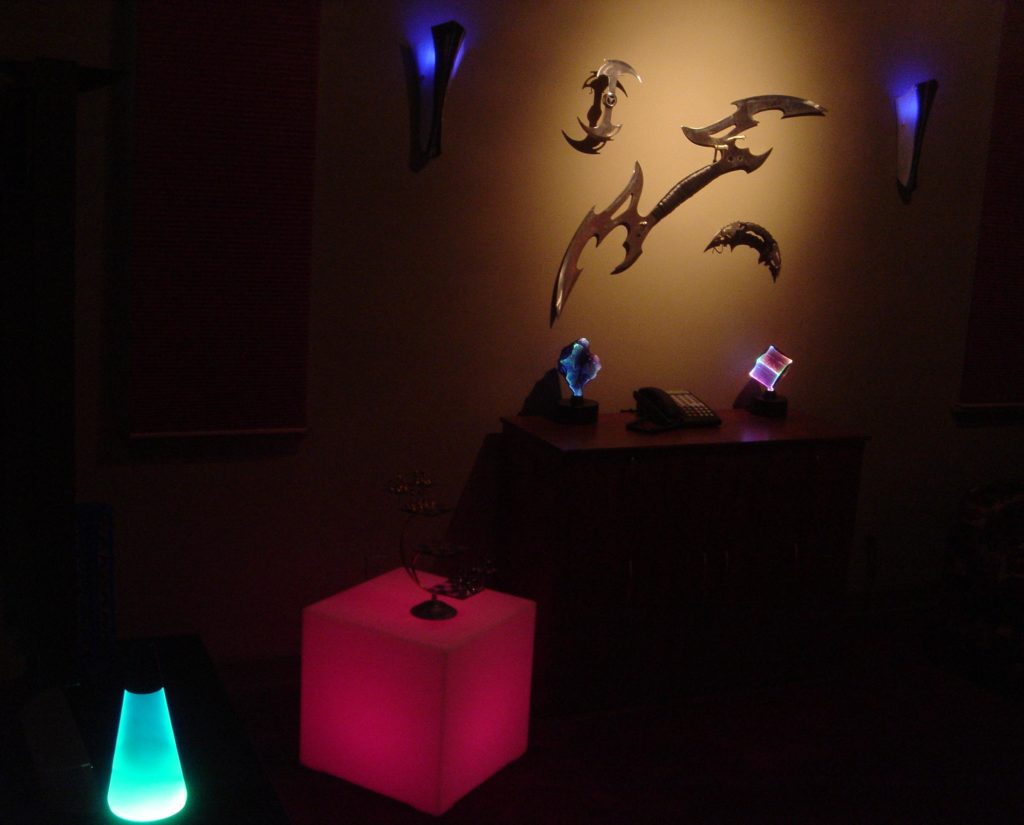 In early 2005 Dani asked for a home theater for her birthday. I remodeled an upstairs bedroom, taking the theme from her fascination with all things Star Trek. Not shown in the photos is the glowing starfield ceiling, an accurate representation of the northern hemisphere.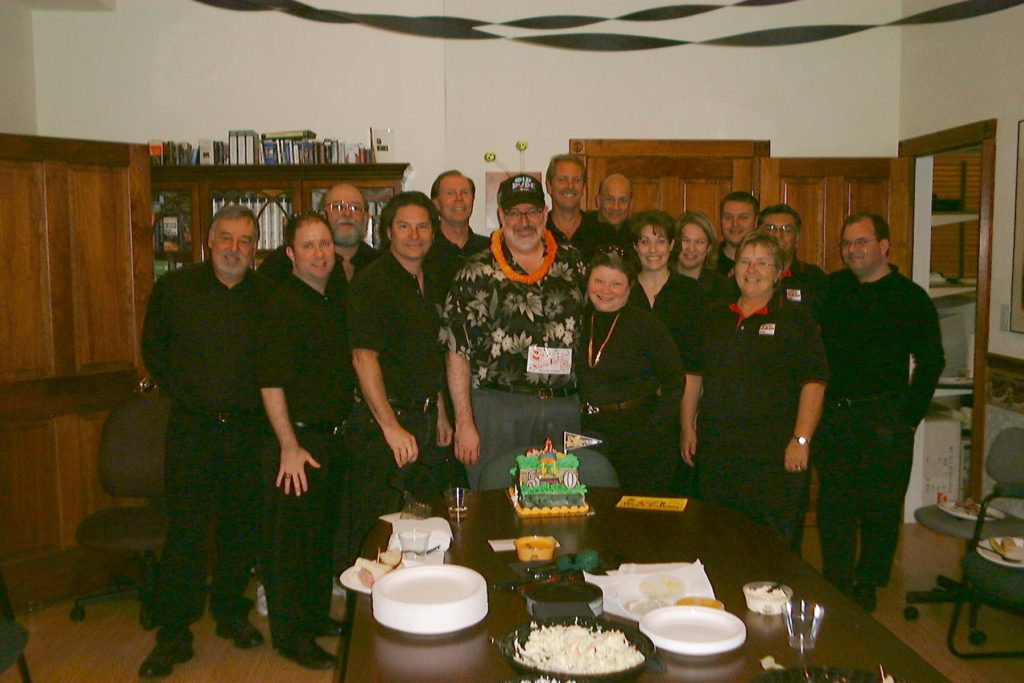 Steve's 50th birthday.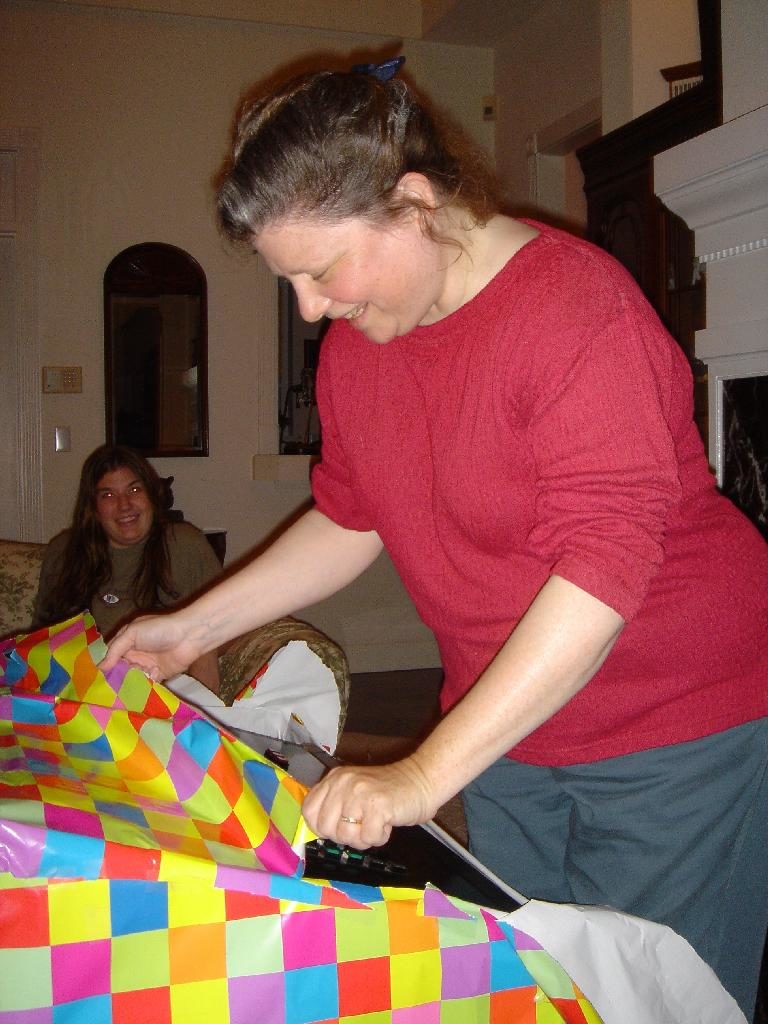 For Linda's 50th birthday I gave her a rather unique surprise: the control panel she designed for the Indiana Jones Stunt Theater at Disney/MGM Studios.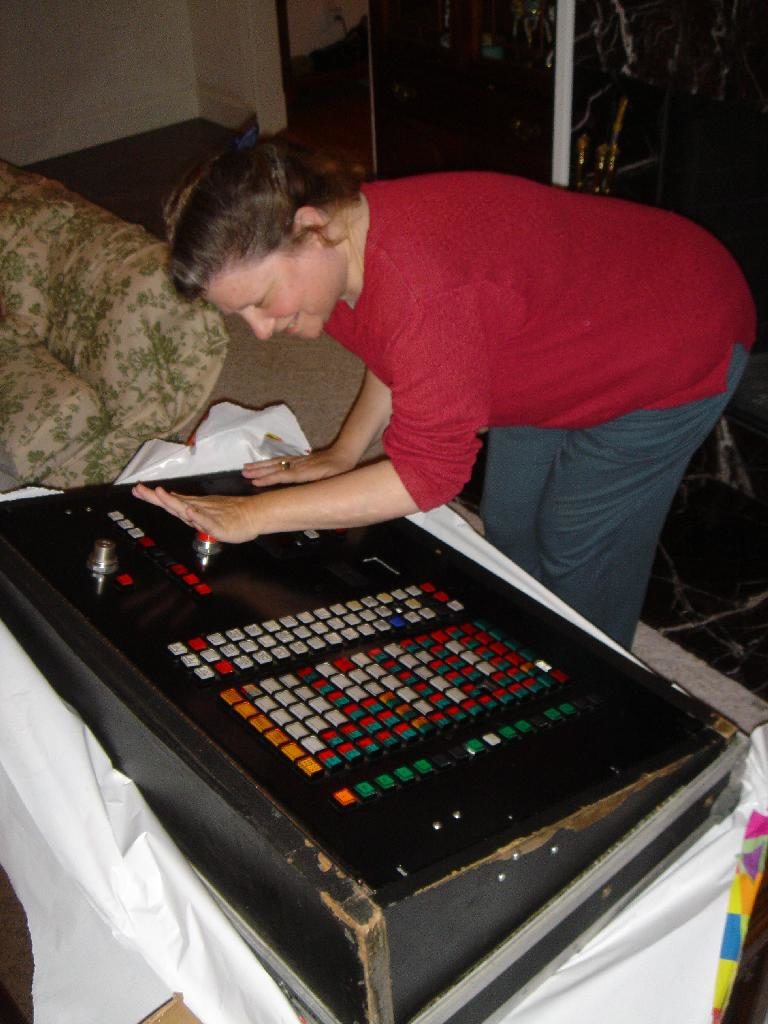 The Indy controls were recently upgraded — after more than a decade of use — and this panel turned up on ebay. Before opening it, Linda actually guessed it was a Disney control panel!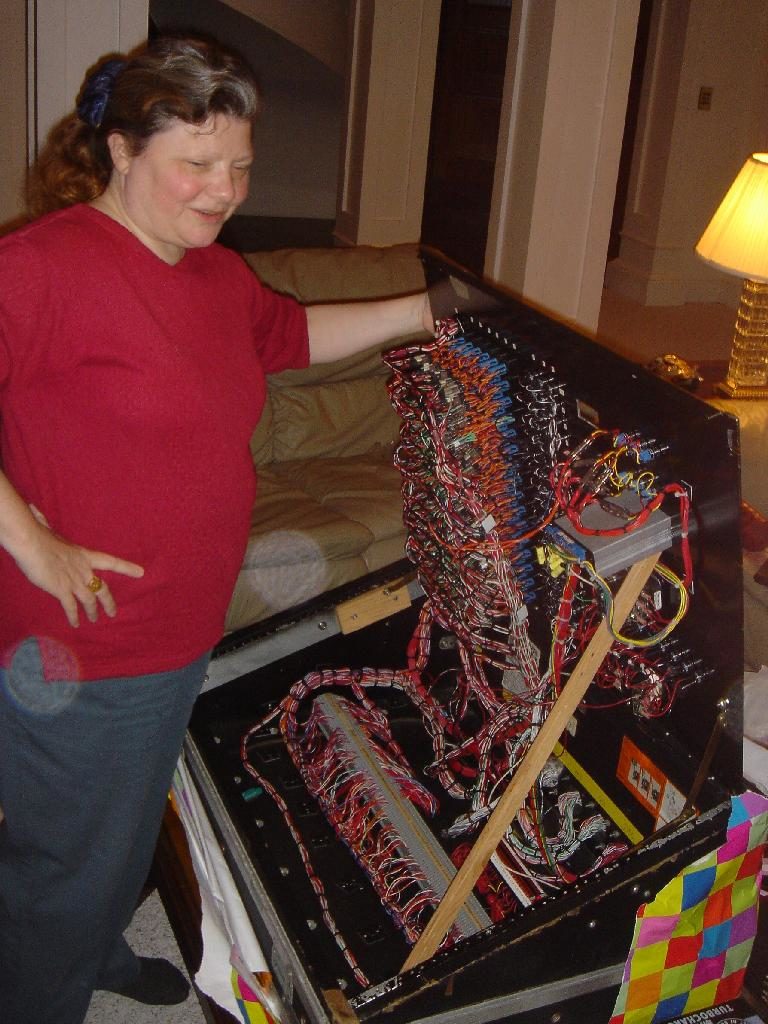 Linda and Chris Senchak designed this system, which became the standard architecture for all stunt theaters that followed, around the world.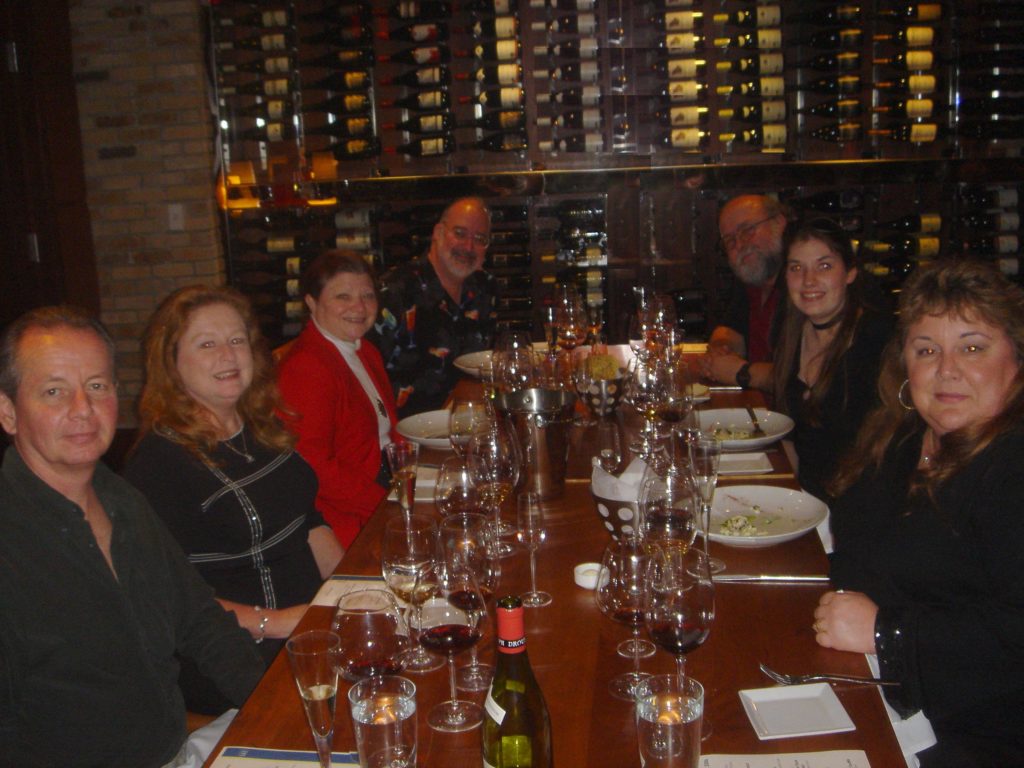 A lovely dinner in Luma's private dining room on my 51st birthday. John & Debbie Henline, Martin Chaney, and Suzanne Taix — Linda's high school friend from Los Angeles — joined us.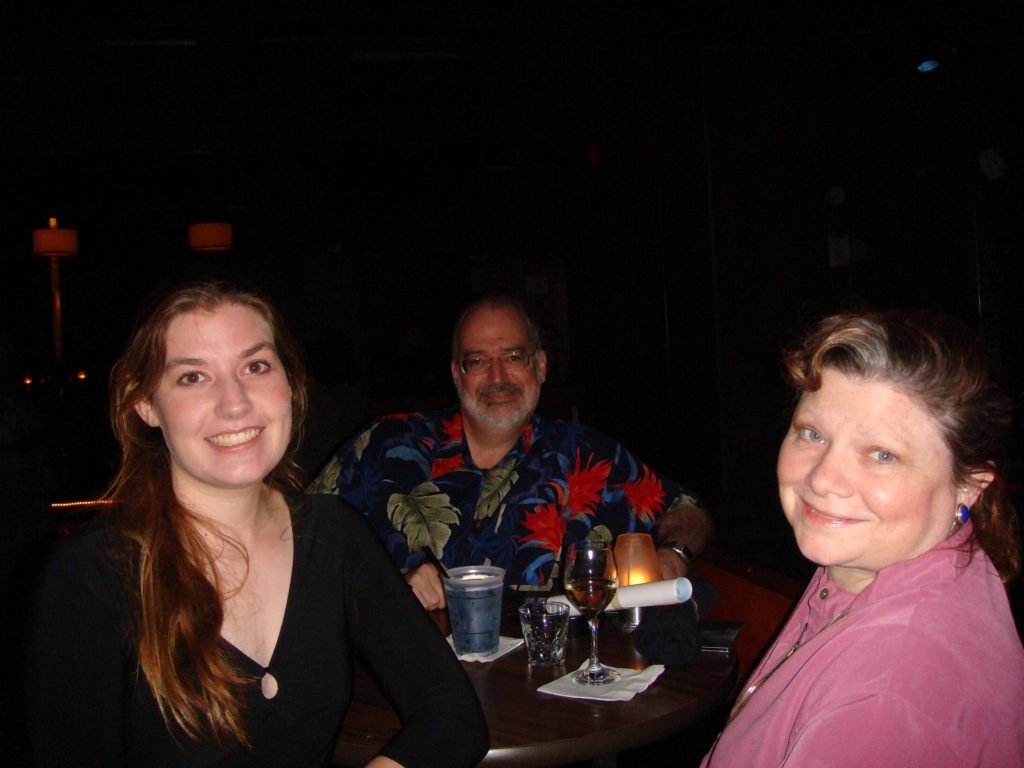 At the Charlotte Martin concert at The Social in downtown Orlando, September 30, 2007.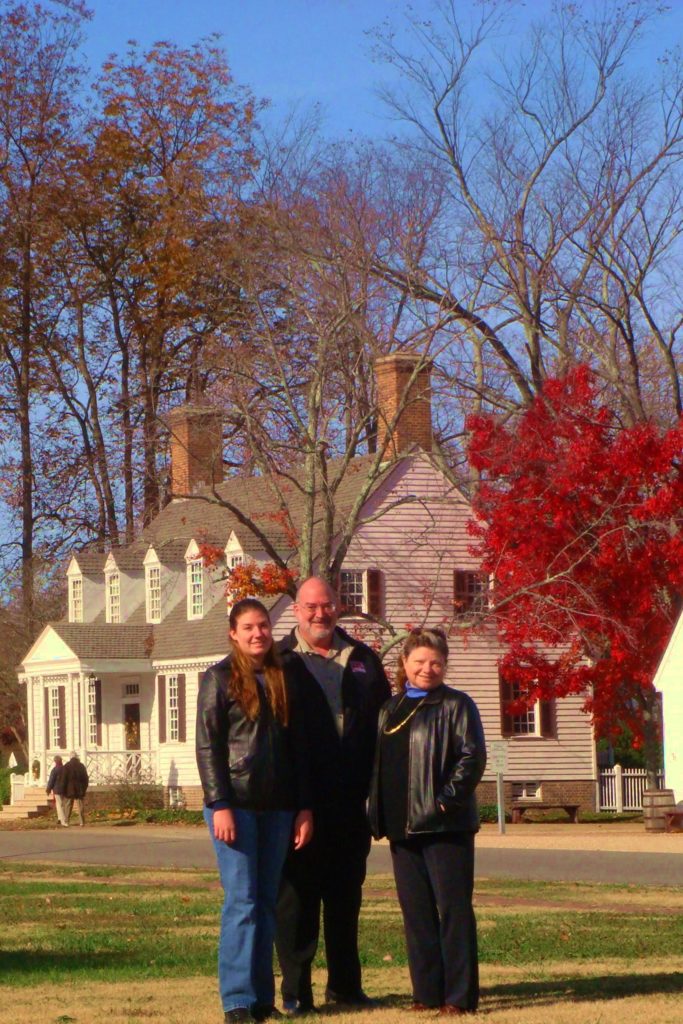 Thanksgiving in Williamsburg, 2007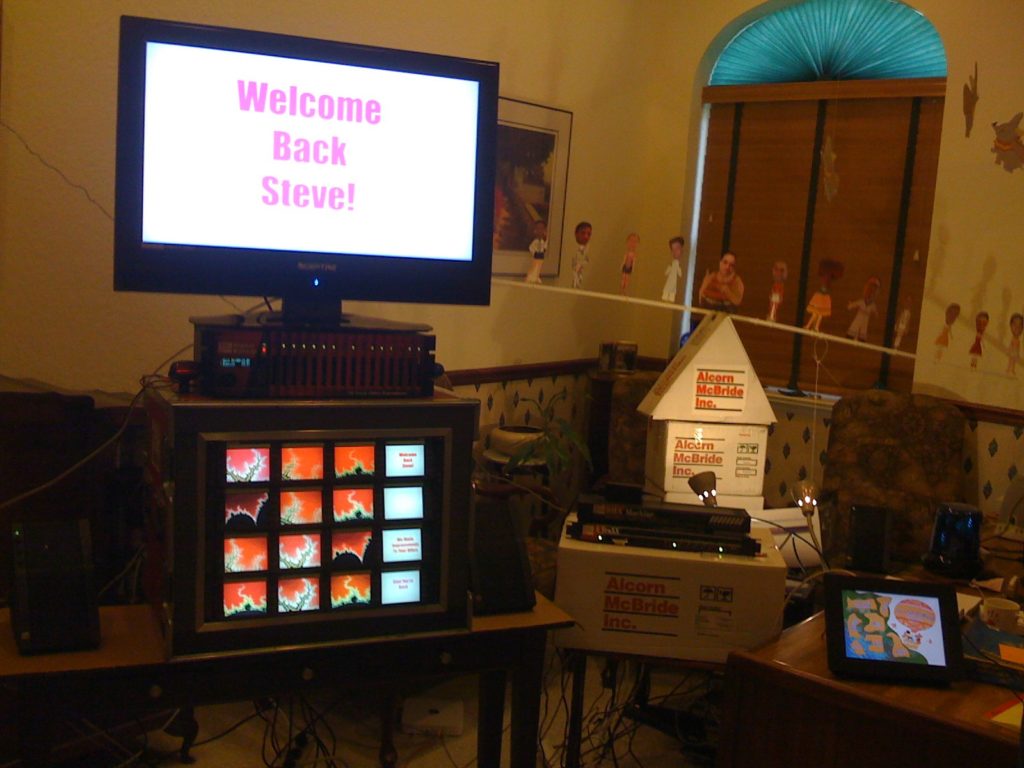 April 2009 – The great staff at Alcorn McBride spent a lot of time turning my office into It's a Small World in order to welcome me back after my hospital stay. They used our newest show controller and touch screen software, along with our multi track video and hi definition players, lighting control and point sound sources. The Dumbos flying from my fan were nice, but my favorite feature was the CD player drawer that opened and closed to rock the teeter-totter with everyone's pictures. But why are all the guys in drag? And why do some of them look so ravishing?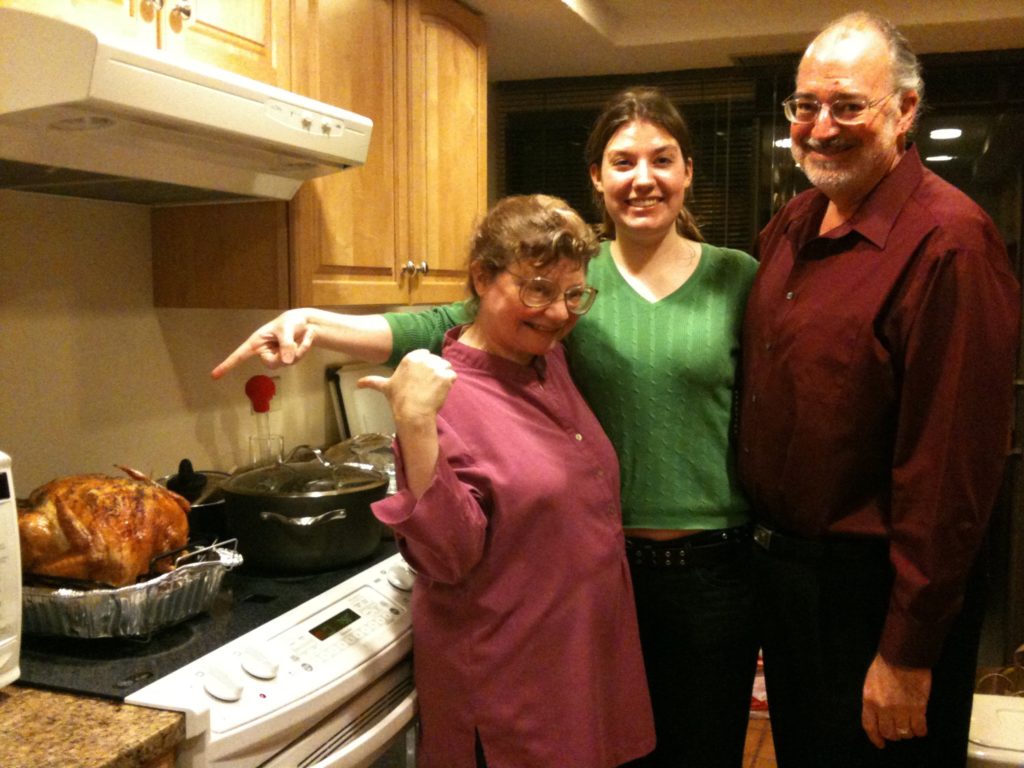 Thanksgiving dinner in Evanston. Linda found it a challenge fixing dinner with an oven that would only hold the turkey, but it turned out beautifully.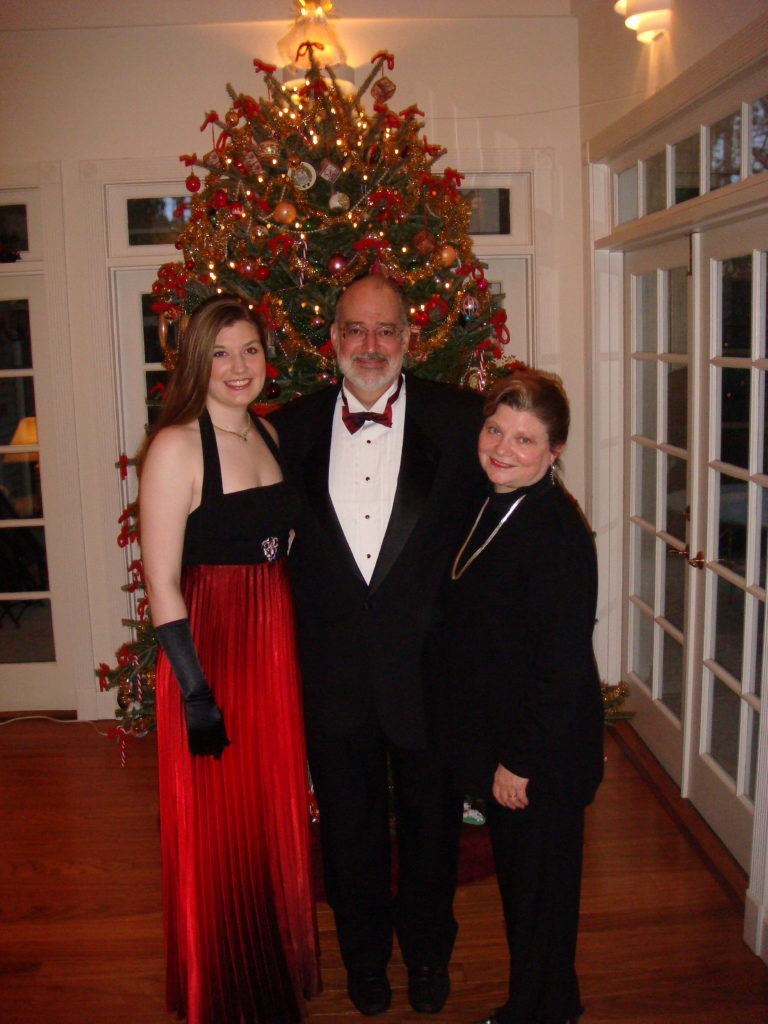 Ready for the new decade, New Years Eve 2009.
Christmas letters through the years: