Historical Photos from Norvin E Alcorn and his mother's photos album are at this link.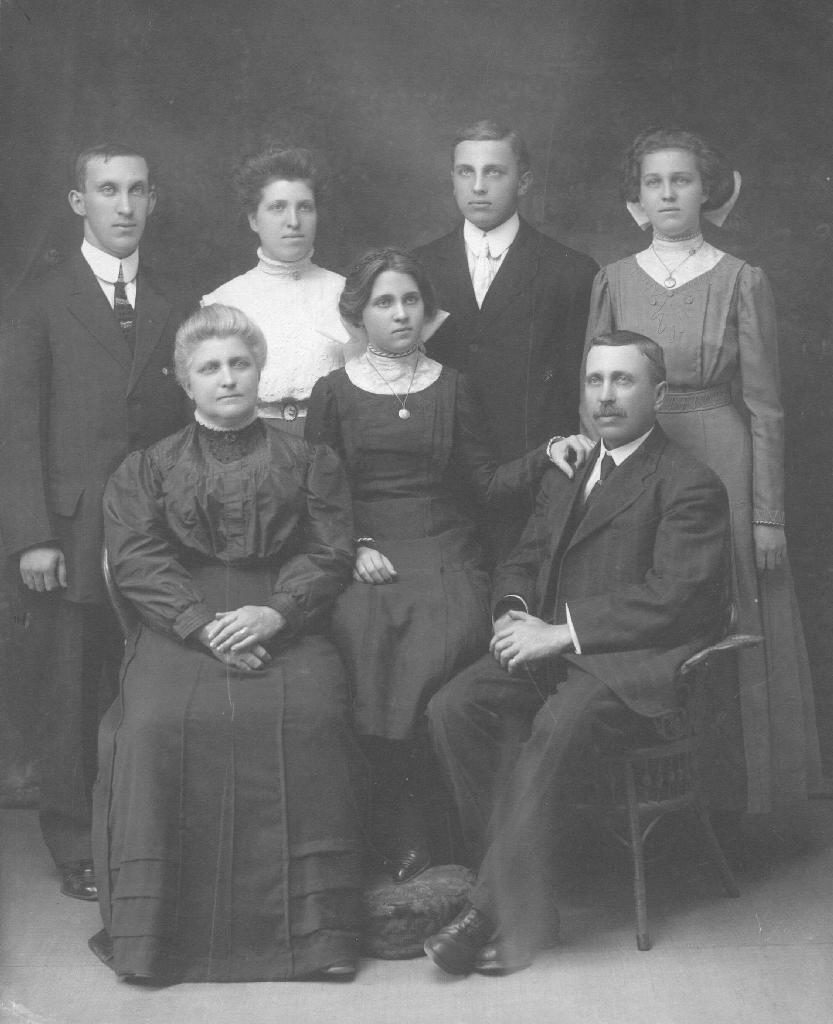 The Vosburghs, my mother Kay's maternal grandparents. Rear: Ed, Ada, Fred, Marguerite (Kay's mom). Front: mother, Hazel (Kay's aunt), father(George?)

Marguerite's class at Cobleskill High School, NY, 1909. Hazel may be in this picture, too, and Lula Davenport must be related to Harry, who would become Marguerite's second husband.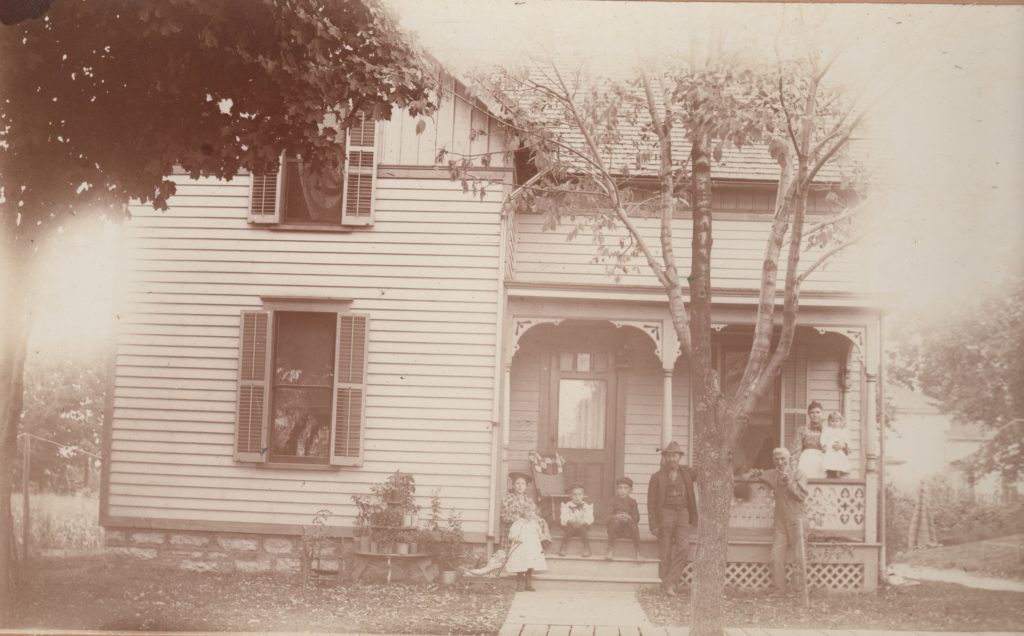 I think this is Hazel's home around 1900, and that is Hazel on the railing.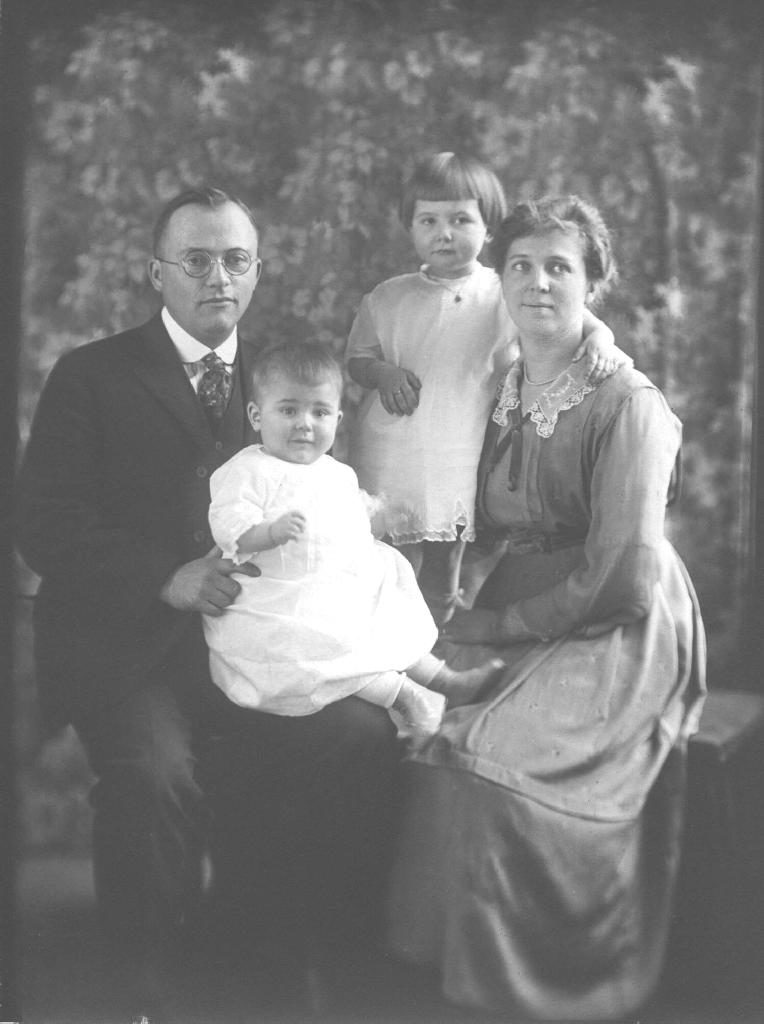 The Reynolds family, circa 1919. Martin Akley Reynolds, Marguerite Vosburgh Reynolds,George Edward Reynolds, Catharine Akley Reynolds (Kay)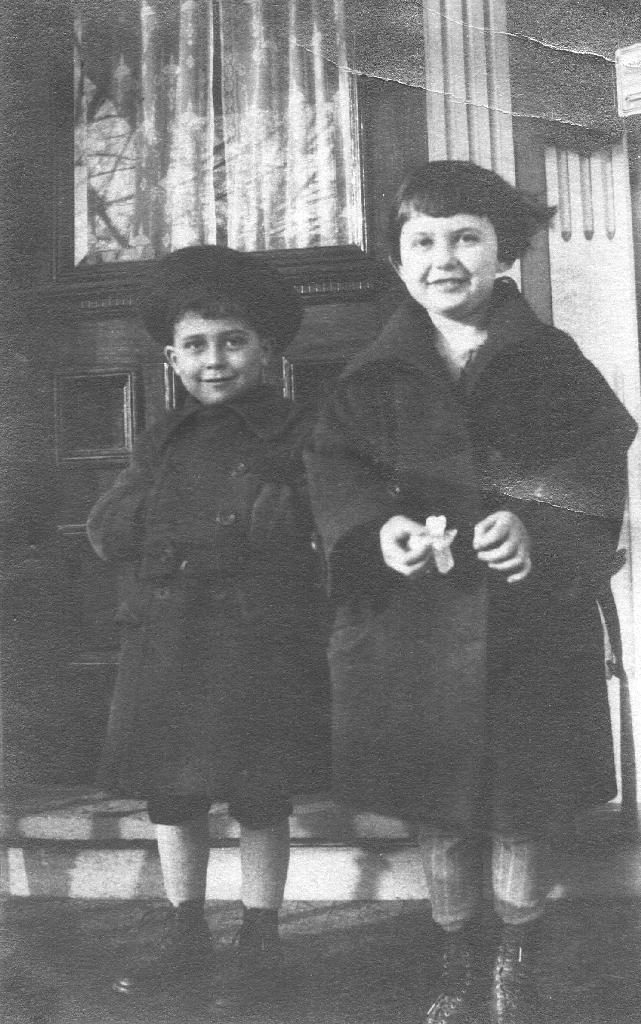 Kay and her brother George, c 1923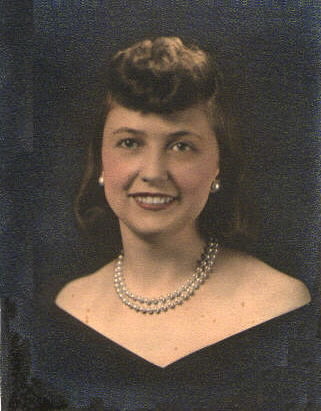 Kay, 1930's.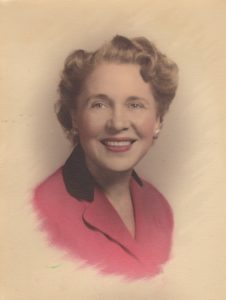 Marguerite Vosburgh in the 1930s (probably married to Harry L. Davenport at this point).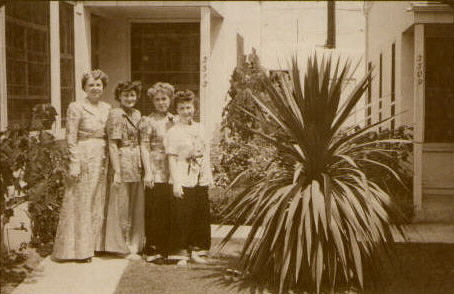 Marguerite Vosburgh Reynolds (Kay's mother), Alice Kirn Reynolds (my Aunt "Dickie", Kay's sister-in-law), Hazel Vosburgh Thummel (later Paisley, Kay's aunt), and Kay (Catharine Akley Reynolds). Los Angeles, 1948.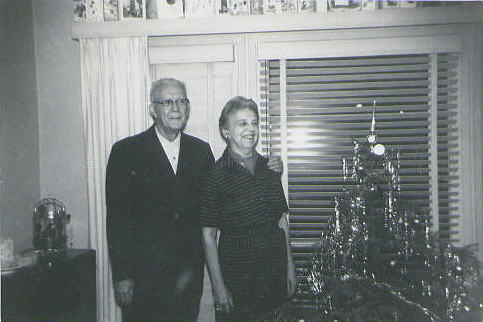 Harry Lee Davenport, my step-grandfather, and Marguerite Vosburgh Reynolds Davenport (Kay's mother), in their apartment on Cochran in Los Angeles, Christmas 1958.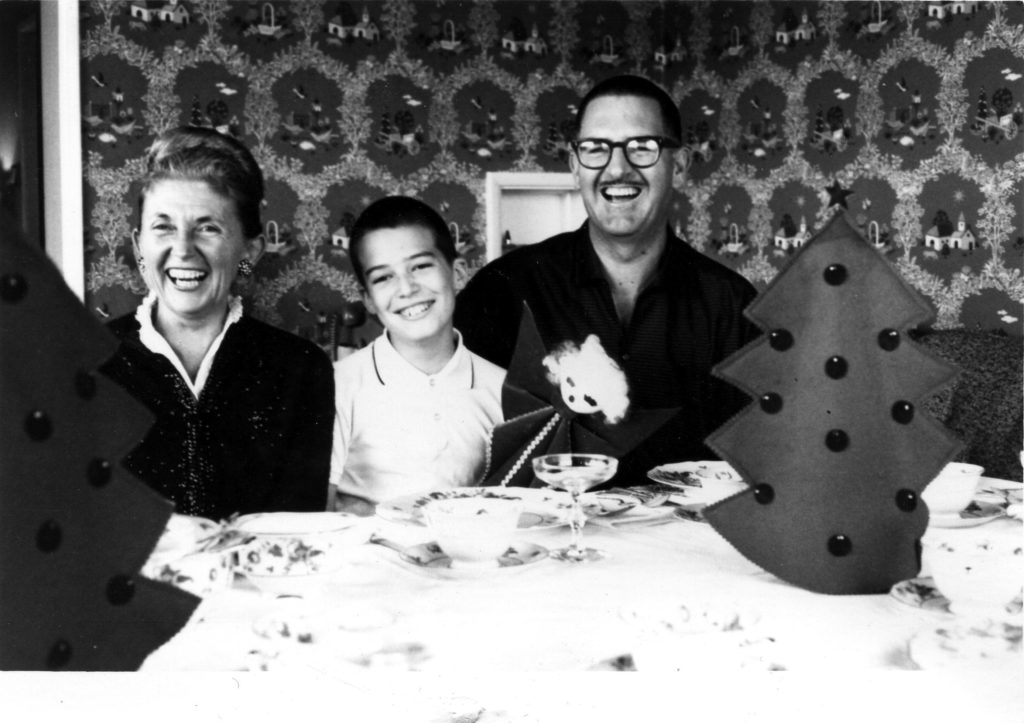 Christmas 1964 at best friend Dow Abon's house. Kay, Steve and Norv looking very happy.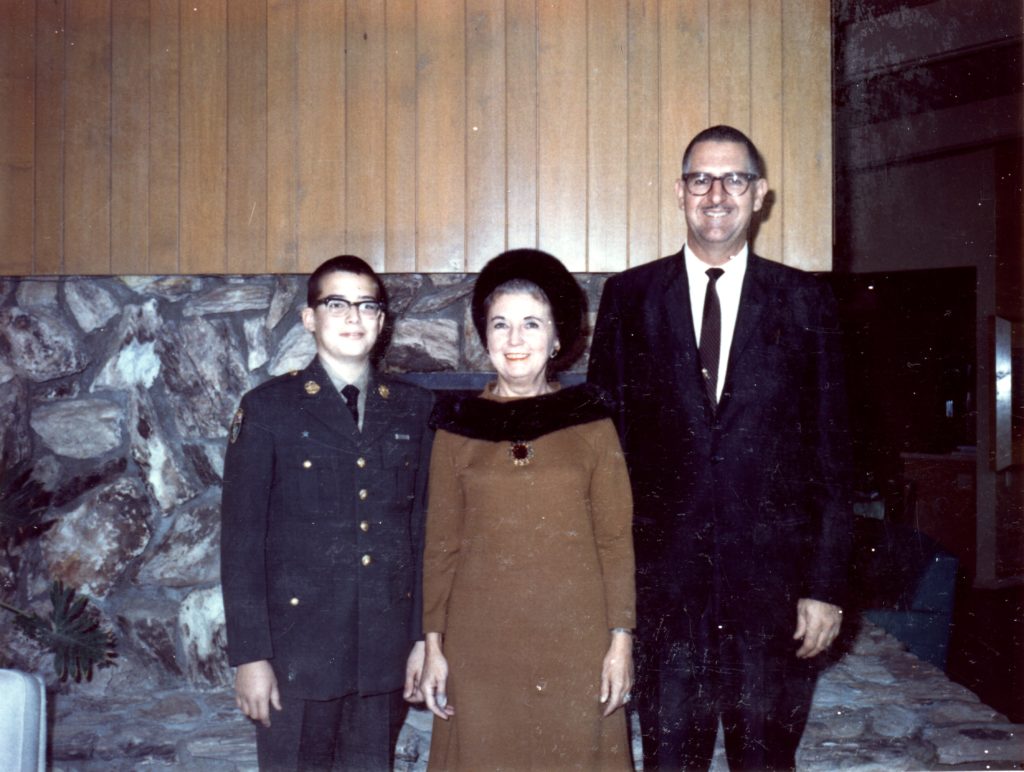 Christmas 1967. Steve, Kay and Norv.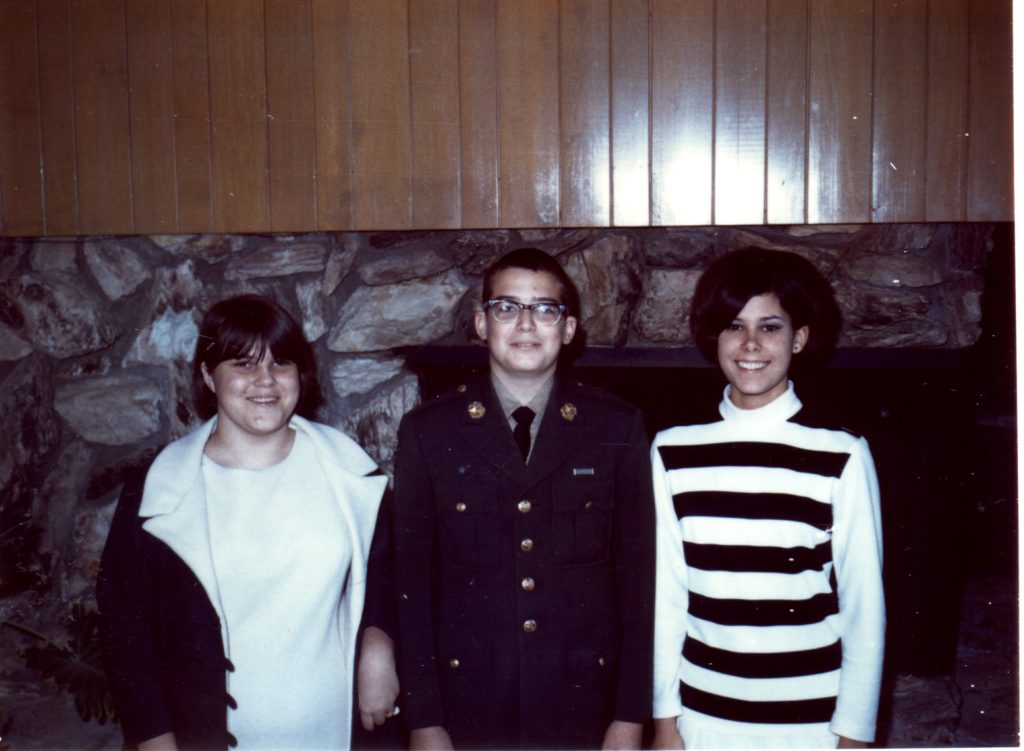 Christmas 1967. Steve with his cousins, Kathy Ann Reynolds and Peggy Jo Reynolds, posed in front of the fireplace at the house on El Mirador. Steve is in the uniform they used in ROTC during his 7th and 8th grades at Harvard School for Boys.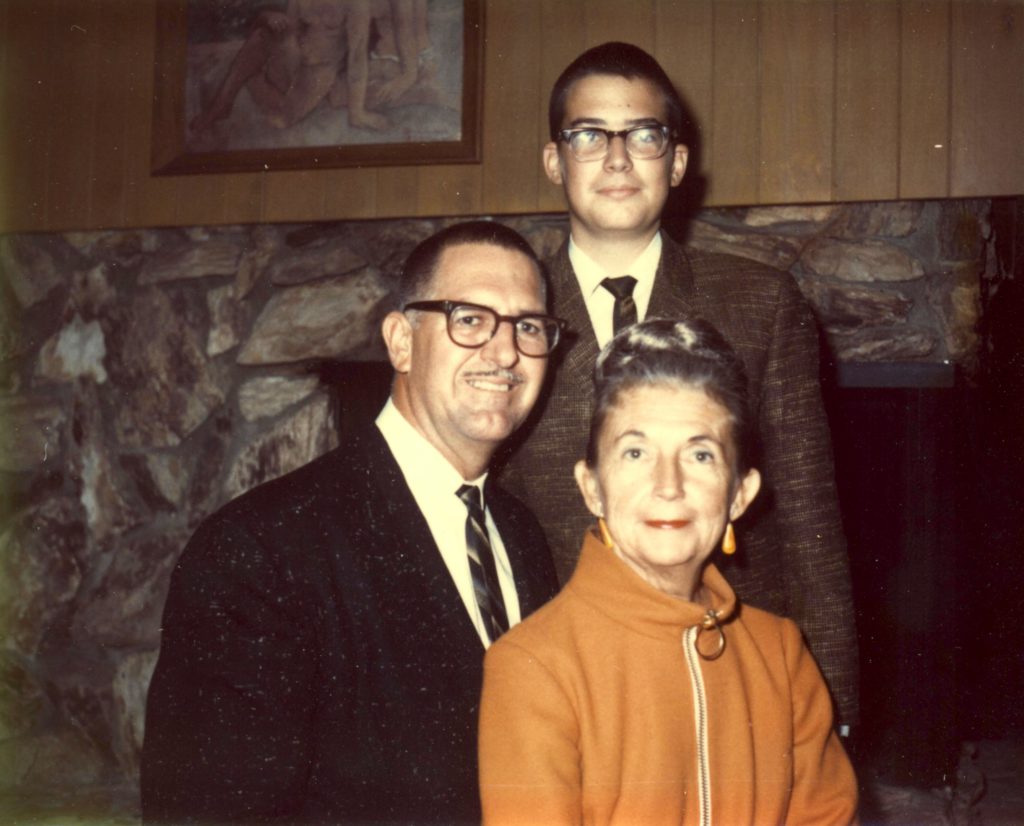 Family portrait in front of the fireplace at the house on El Mirador, 1968. Norv, Steve and Kay.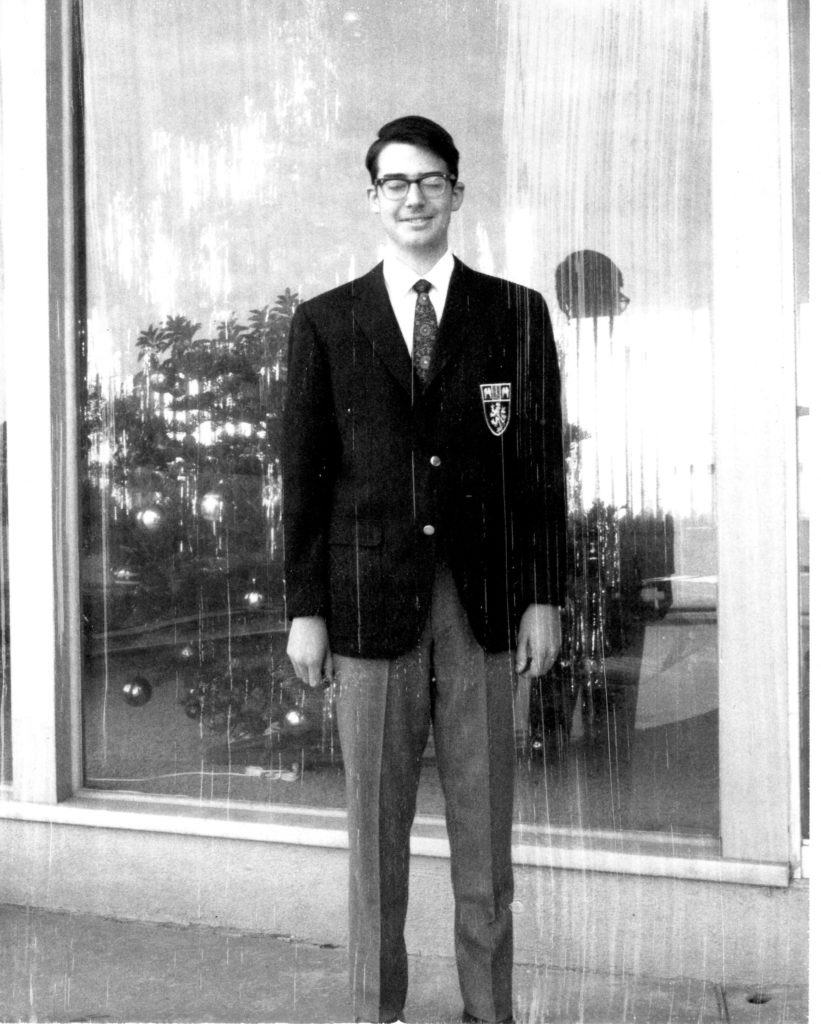 Christmas 1969. Steve in the uniform they only used one year at Harvard School for Boys. The following year they dropped the dress code and all Hell broke loose.

Kay and Hazel, 1995. Hazel, 97 in this picture, lived to be almost 100.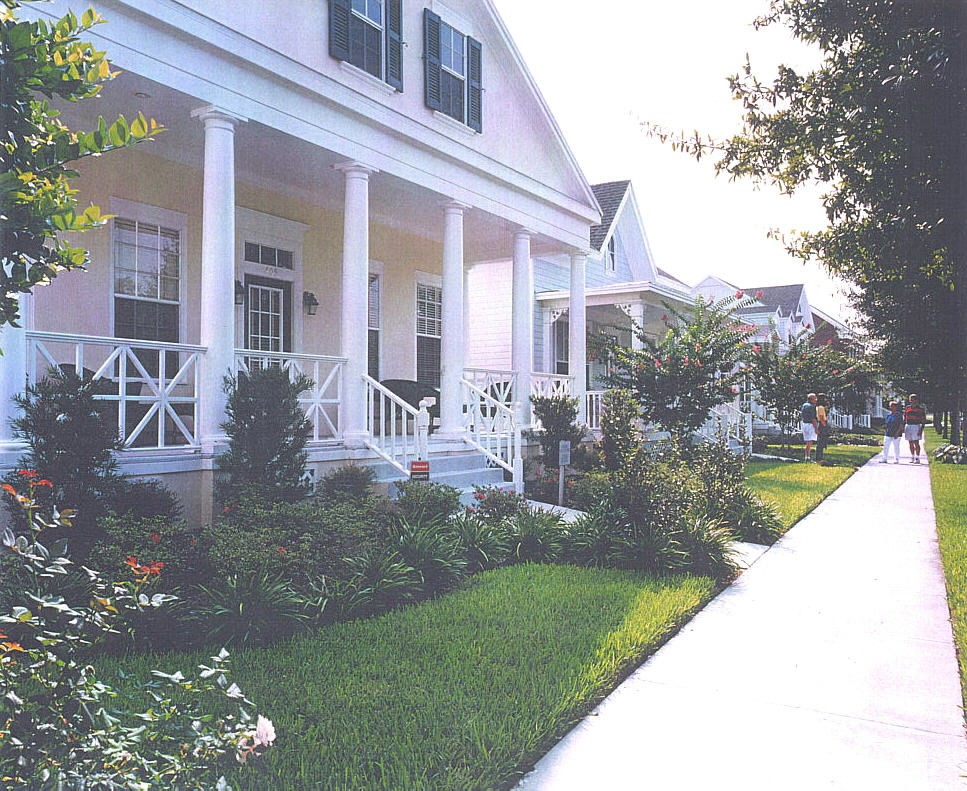 Kay's house in Celebration, built 1996. This picture ran in the Development's ad every week in the Sunday Orlando Sentinel.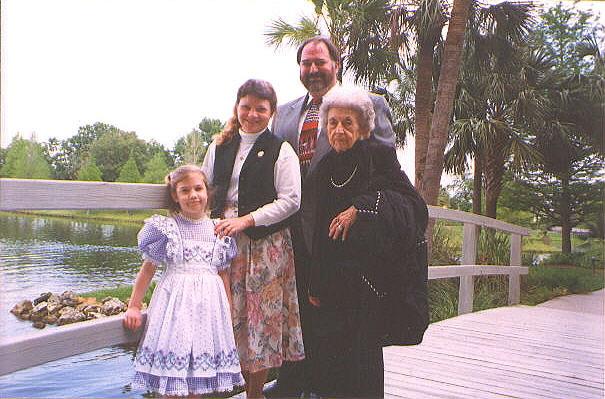 Danielle, Linda, Steve and Kay, Easter, 1997.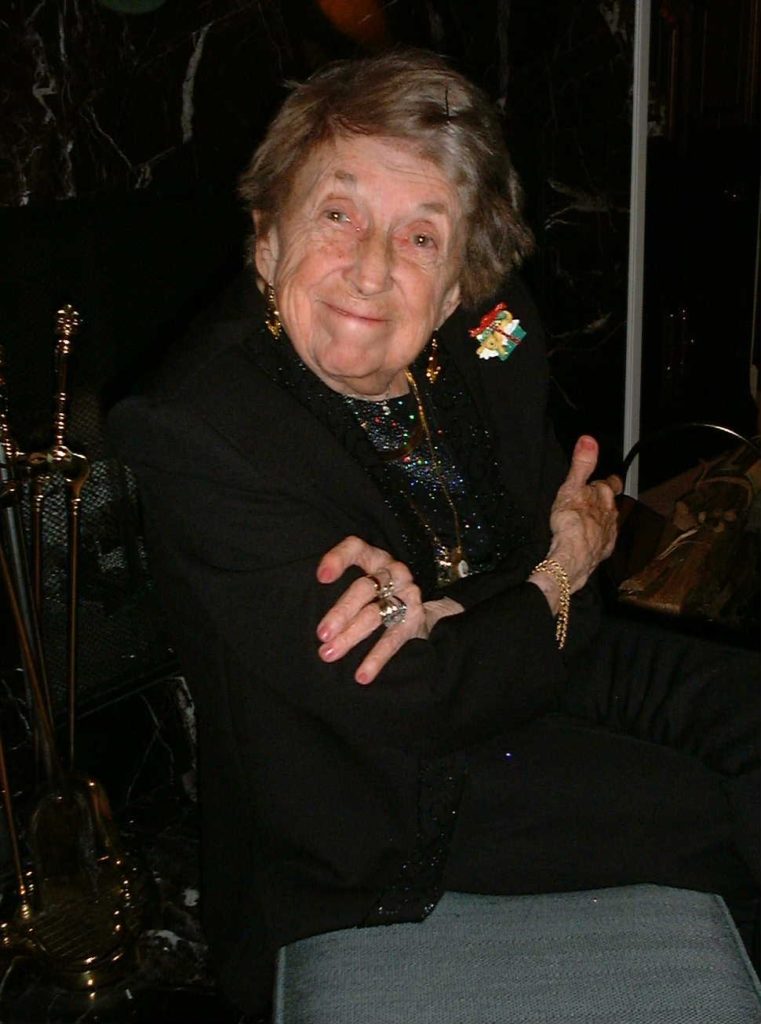 Kay, Christmas 1999.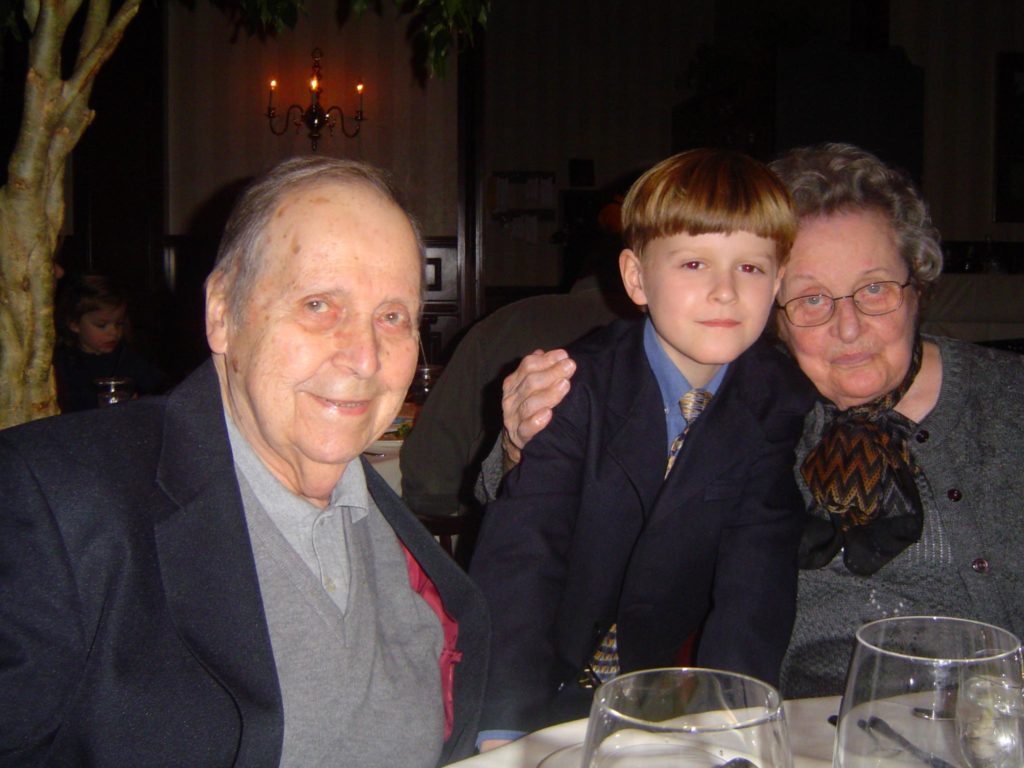 Kay's brother George, his grandson Wesley, and wife Dickie, April 2004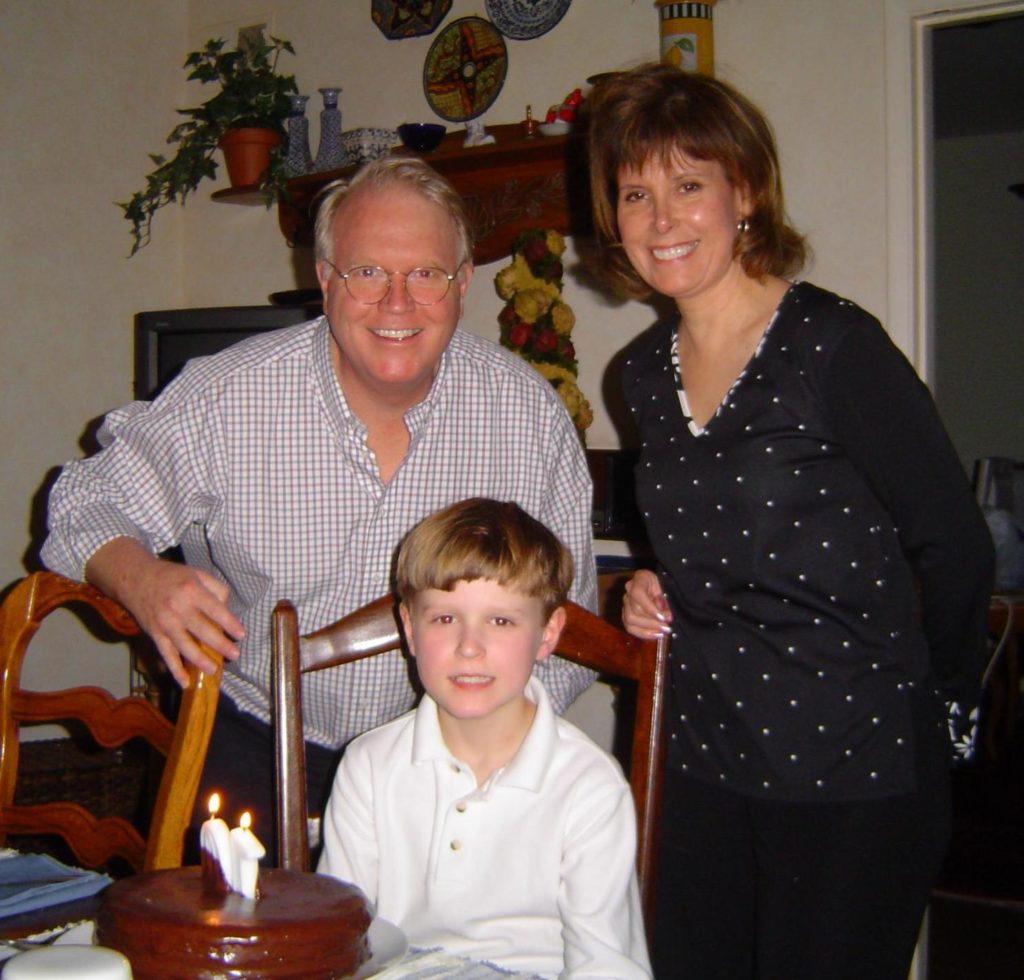 John, Wesley and Peggy Jo Maddox (Reynolds), April 2004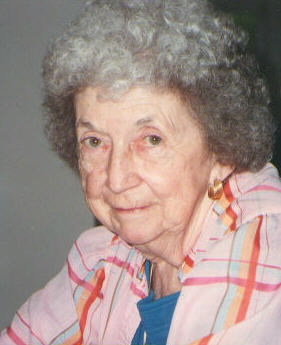 Catharine (Kay) Akley Reynolds Alcorn
April 12, 1916 – September 13, 2000
This picture is from 1995.
Martin Akley Reynolds was born in 1893. When he was born, his parents, Edith and George Reynolds, already had one child, Leon. The family name designated him as a descendant of the painter Sir Joshua Reynolds, but he was born with few other advantages. His mother, Edith Tibbets Reynolds, was a cruel and self-centered woman. When Martin was born Edith decided she didn't want another child, and gave Martin to her cousin Hulda. Hulda and Grant Byce adopted him, and raised him as their own child. Later, when Edith's first son, Leon, died of an illness, she demanded that Hulda return Martin to her. Hulda refused.
One night George and Edith were coming home in their buggy. It was raining, and the horse was frightened. George got out to lead it by the reins. As the rain intensified they came up a rise and began to cross the railroad tracks. At that moment a train, its sound masked by the storm, crashed into the hapless pair, scattering the remains of the buggy in all directions and instantly killing George. Edith was severely injured, but survived.
Martin's adopted father, Grant Byce, was a Methodist minister who "traveled the circuit" preaching in small towns throughout the Catskills. Like most of Catharine's relatives, Grant and Hulda were teetotalers; however Hulda liked to make her own grape juice in the cellar. The old lady never realized that the special flavors her grape juice developed (not to mention its amazing restorative powers) were the result of several months' fermentation. To her amazement, one year the untreated beverage – already bottled but not yet free of yeast – began to yearn for a secondary fermentation. For days it could be heard explosively converting itself to champagne.
* * *
Martin grew up to become a teacher. He married Marguerite Vosburgh, also a teacher, and they had two children: Catharine Akley Reynolds, and her younger brother George Edward Reynolds.
Catharine was born on April 12, 1916 on a granite kitchen table in a small house near Downsville, New York. The house in which she was born no longer exists. In 1947 it was swallowed by the newly constructed Pepacton Reservoir. Completed in 1914, the reservoir was built to provide water to New York City, at the cost of nine towns and the accompanying orchards, gardens and houses. Their foundations are still visible today at low water.
When Catharine was four the family moved to nearby Rotterdam Junction so that her father could take a job as the principal of the small school there, overseeing grades Kindergarten through twelve.
Rotterdam Junction is at the intersection of several major railroad lines. The family lived on the main street in a duplex with a detached outhouse in the rear. As a small child Catharine often slipped out of the house and ran to the school, where she would hide under one of the desks in the back row and listen to the lessons. When she came home from school her mother served the children lunch on a small table on the second floor porch, from which they could watch the traffic go by.
As an adolescent she had the responsibility for looking after George, two years her junior. It is likely she did this chiefly by nagging. A family photo shows them together on the porch of their house. So preoccupied was she with the hole in his stocking that she failed to notice hers, bunched around her ankles. On another occasion her baby-sitting duties were accomplished by the simple expedient of locking him in her father's roll top desk. This seemed a good plan until the key proved lost.
* * *
When Catharine was nine, the family moved to Schenectady so that her father could take a job as a math teacher at Nott Terrace High School.
Martin Reynolds was not a warm man. Resultantly, Catharine's formative years were spent in an environment closer to that of a boarding house than a family home. In fact they had a boarder, Clarence Linder, a man with halitosis so severe its memory remains untarnished after eighty years. He would later become the President and Chairman of the Board of the General Electric Company.
About this time Martin's mother, Edith, moved in with them. She made their lives a living hell. Marguerite in particular suffered under the presence of her mother-in-law. At first Tuberculosis was suspected, but by 1926, she was diagnosed with what was then called a "nervous breakdown". She moved out and went to live with her sister Hazel. The family would never live together again. Catharine was ten.
* * *
Harry Lee Davenport was the principal of Nott Terrace High School. At about this time he and Marguerite embarked upon a relationship. Whether the relationship resulted from her separation from Martin or vice versa is lost to history.
After several years they decided to marry. The problem was that they were both already married. In New York in the 1920s the only grounds for divorce were adultery. Marguerite became a part of the booming Nevada divorce industry, moving to Reno and establishing residency for the required six weeks. Harry took a more flamboyant route. He hired a prostitute in New York City, and had his photograph taken with her in flagrante dilecto. His wife filed for divorce. Marguerite and Harry were married in 1929.
Wanting to distance themselves from the scandal, Marguerite and Harry moved to Scarsdale, where Harry became a math teacher at the High School. Marguerite's parting gift to the then thirteen-year-old Catharine was a Scotty dog. Catharine named him Kilts.
Many years later, Harry Lee Davenport would become the only grandparent that I knew well. He was a kind and generous man. As an infant, I unknowingly bestowed upon him the nickname "Ga". The entire family took to calling him this for the rest of his life – he seemed to enjoy it.
* * *
My mother's childhood straddled the depression – she was thirteen when the stock market crashed – and I'm sure that more than anything else it colored her life and forged her perceptions.
As Baptists, my mother's family carried far more than its share of moral baggage. Among their many absurd prohibitions, her relatives found both card playing and dancing to be scandalous activities. This no doubt accounts for her skill at both.
Catharine and her brother attended High School at Nott Terrace. On occasion they were students in their father's math classes. Predictably they became the focus of much of his attention when things went wrong. Needless to say, he was not among their favorite teachers.
My mother always insisted she could not spell "Akley", but it seems to me that it was "Catharine" which was misspelled. At times it seems I've spent a lifetime with her in one checkout line or another, listening to her lamentations about clerks misspelling Catharine, followed by the outrageously emphasized verbalization: "c-a-t-h-A!!!-r-i-n-e". Of course they misspell it anyway. She blames it on sloth, ignorance or haste, never apprehending that it's simply because she's the only one who cares if it's spelled right. Most laughable of all is that this fuss is over a name she doesn't even use – since the 1930's she's gone by "Kay".
Catharine graduated from high school in 1931, at the age of fifteen. The depression had settled in, but the next year she was able to attend Middlebury College in Vermont on a scholarship. She received a degree in mathematics.
After college she met a boy named Ed Stone. Against the advise of his parents, she married him. Their relationship was ice cold, and in less than a year they divorced.
She lived for a time with her mother's sister, Hazel. Hazel was an intelligent and gracious woman who held a doctoral degree and worked as a guidance teacher. She lived in Newark, New Jersey. She was separated from her husband, Kurt Thummel, a rounder who had given her, among other things, Syphilis. Periodically while Catharine lived there Kurt would come to the apartment carrying a gun, and endeavor to kick in the door. Subsequently, Kurt joined the merchant marine, but soon thereafter was involved in a fatal accident when he slipped and broke his back. Many years later, Hazel married a man named Howard Paisley and moved to Florida,. She lived a vigorous life to the age of ninety-nine.
On December 7th, 1941 Catharine was sick in bed with the flu in her apartment in Schenectady when the phone rang. It was her mother calling to tell her that the Japanese had bombed Pearl Harbor. Soon thereafter she moved to Scarsdale to live with Harry and Marguerite. While she lived with them, she took classes at the Ballard Secretarial School, commuting to New York City. Upon completion she took a job as a secretary working for a firm on Wall Street. She made forty dollars a month.
Wanting to avoid the long commute, she moved into an apartment in Greenwich Village. It was so small that when she bent over to look in the refrigerator, half of her was in the bathroom. Blackout drapes hung at the windows. Within six months she decided that she was living beyond her means, and moved back in with Marguerite and Harry, commuting to the city.
As the war drew to a conclusion, her boss decided to move to Miami and offered to take her with him, but she decided to move to California, instead.
Catharine arrived in Los Angeles in January 1944. The train had been delayed in Chicago for several days by snow. When she stepped off the platform of Los Angeles' Union Station it was eighty degrees. If she'd ever had any thought of returning to the East, all such thoughts evaporated at that moment.
* * *
Los Angeles during World War II was a city of blacked out streetlights, troops streaming in and out of the Pacific theater, and paranoia about Japanese submarine attacks. Apartments were in short supply. When she finally found one, on Stocker Street near Baldwin Hills, she found that it was only available if she bought the furniture in it for $300. Her father wired her $350. It was only after she had moved in that she discovered it had no heater. She spent the rest of the money having one installed.
The post war years in L. A. were boom years for the aircraft and defense industries. She went to work as a secretary at Northrop Aircraft on Crenshaw Boulevard.
Martin Reynolds died in 1953.
Catharine met and married a man named Willy Winkle (I'm not making this up). He proved to be allergic to work. They divorced in less than a year.
At Northrop she met one of the engineers, Norvin Alcorn. He was married, unhappily, to a woman named Willamette, and living in Palos Verdes with her and a small white poodle. Norvin and Kay began dating. He seemed smitten, and would show up unexpectedly at her apartment in the middle of the night. He divorced Willamette, and on December 2, 1954 he and Catharine were married in Yuma, Arizona.
* * *
I was born January 28, 1956 at Good Samaritan Hospital in downtown Los Angeles. The birth was by Cesarean section. My father spent the time pacing the waiting room, smoking his pipe. Overjoyed at the prospect of having a son, he gave my mother a string of white pearls. The three of us went home to a one-bedroom apartment at Stocker and Presidio.
About this time Hulda Byce died, leaving her house and many antiques to my mother and her brother.
During World War II, Catharine's brother, George, had enlisted in the Army Air Corps (the predecessor to the Air Force), where he rose to the rank of Colonel. Finding himself interested in medicine, when the war ended he left the Air Force and attended medical school at the University of Michigan. Upon graduation he re-enlisted in the Air Force, starting over at the bottom. He would eventually work his way back up to General, and would later be the head of Social Security for the state of Nevada.
By the time I was born, my Uncle had two young daughters, Peggy Jo and Cathy Ann, by his wife Alice (who everyone inexplicably called "Dickie"). Because of his military assignments, the family relocated to a different state every two years. They lived, among other places, in Texas, Arizona, California, Washington D.C. and Alaska.
Because of these obligations, neither my mother nor George returned to the East when Hulda died. Perhaps foolishly, they allowed the estate to be sold at auction. My mother's inheritance amounted to about $10,000. Using this money, my parents undertook to construct a house.
This was the house in which I grew up, at 5216 El Mirador Drive, Los Angeles, 8, California. Our phone number was AXminster 3-6916. There are other stories about the house, and growing up, but this story focuses on my mother.
In the early years at El Mirador, my father and mother enjoyed entertaining, having a dozen couples in for bridge, and floating a floodlit aluminum Christmas Tree in the swimming pool at Christmas. But in the early 1960s Kay discovered my father's involvement with another woman, and their relationship was never the same. Although during my childhood and teenage years we did things as a family, such as a two-week camping trip every summer, and weekends spent at Three Rivers, near Sequoia, these things were always done with bickering and friction, which was exacerbated by Kay's descent into alcoholism. My father left her in 1976.
These were turbulent times, as I continued to live at El Mirador, and Kay continued to drink and to rage. It was with relief that I married Linda McBride and moved to an apartment of our own in March 1978.
Kay's drinking continued. After being called to her house one night because she had the DT's, I finally laid down an ultimatum: either she stop drinking, or I would never see her again. This did the trick. She quit drinking entirely, with surprisingly little difficulty.
To give her something to keep busy with, I employed her as receptionist at my first company, MicroDaSys. Customers inevitably fell in love with her effervescent telephone personality, but employees were often frustrated by her frequent complaining, and negative view of life. Still, it kept her from drinking.
During the successive years, I went to Florida to work on Epcot Center. Kay spent much of her time visiting us. When I returned to California I started a second company, Alcorn McBride Inc., and again hired Kay as a receptionist – and also bookkeeper. Once again customers enjoyed her bubbly attitude. It is amazing to think that Kay, who was born before even the automobile was in general use, learned to use computer accounting software when in her 70's.
In 1989 Linda and I moved to Florida, along with Alcorn McBride Inc. and Kay. We built a house for her in Windermere. In 1991 our daughter Danielle was born, and Kay came over to our house every Sunday to spend the day with her.
Kay continued to work in the Alcorn McBride office for many years, but whenever I was out of town, evidence began to appear that she was drinking again. This led to her retirement in 1995.
In 1996 we helped Kay build a house in Disney's new town, Celebration. She enjoyed the community atmosphere there very much, and was an active member of several social clubs, including the Celebration Singers. She also volunteered to work in the gift shop at Celebration Health, where she met Norma Mercado, a good friend.
In January 1999 Kay's drinking and decreasing mental faculties led to a traffic accident that destroyed her Nissan Altima. Fortunately, no one was injured. Kay was diagnosed with Alzheimer's disease.
Realizing that it was unsafe to allow her to live on her own, Kay allowed me to take over the management of her affairs and move her to Central Park Village, an assisted living facility. Kay enjoyed the social life here very much. She also asked me to hire Norma Mercado as a companion for her, which I did. They spent the next year together, going on outings and visiting theme parks.
In February 2000 Kay's Alzheimer's abruptly worsened. She was found wandering and confused. She moved to Alterra Clare Bridge, a beautiful memory care facility near my office. Although frail, she was in no real physical discomfort. Norma visited her nearly every day, and Kay usually recognized her.
Kay passed away September 13, 2000. She was 84.