The flight from Hong Kong to Sydney is overnight, and takes about nine hours. Dani had a rough night in coach, with three infants nearby, but Linda and I were able to get some sleep in business (thank you frequent flyer miles) and arrived fairly refreshed.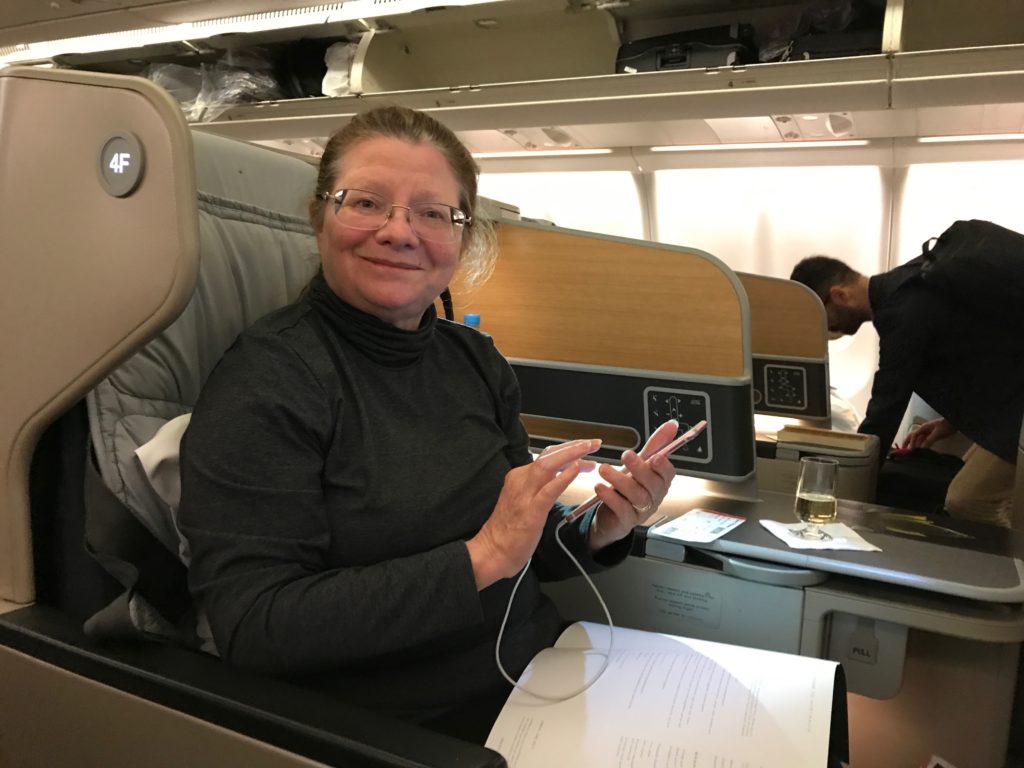 We checked our bags at the Quay West Suites and walked around downtown Sydney, getting Dani some wake-up coffee, and eventually ending up back at our old favorite place in the Westfield Mall, Chat Thai, for some delicious no-frills Asian food. We also picked up some glassware so we could have a proper cocktail hour in our room with Pamela, and picked up a bottle of her favorite scotch and some Champagne at a vintage wine shop.
Back at the hotel we checked in and discovered this room, number 3601, was even bigger than the one in Hong Kong, with two full bedrooms and an office! The view also rivals that in Hong Kong. I highly recommend Quay West Suites for all Sydney visitors, because of its location and rooms.
You can see the Opera House during the day, and fireworks on some nights. From Dani's room you can also see the Sydney Harbour Bridge.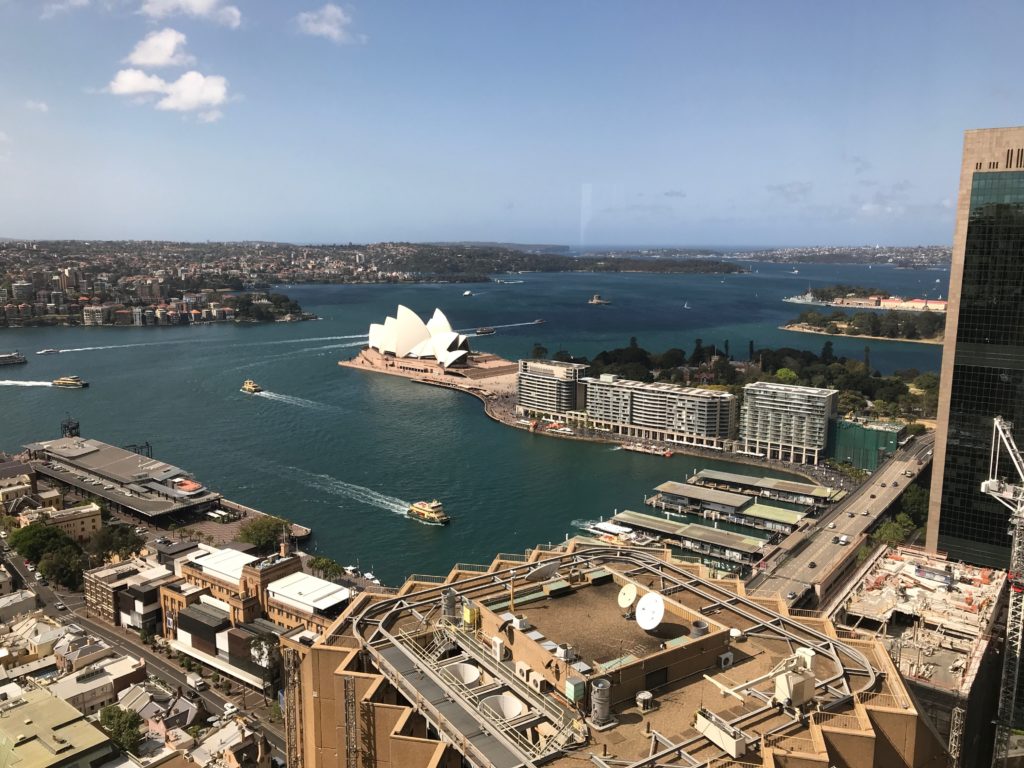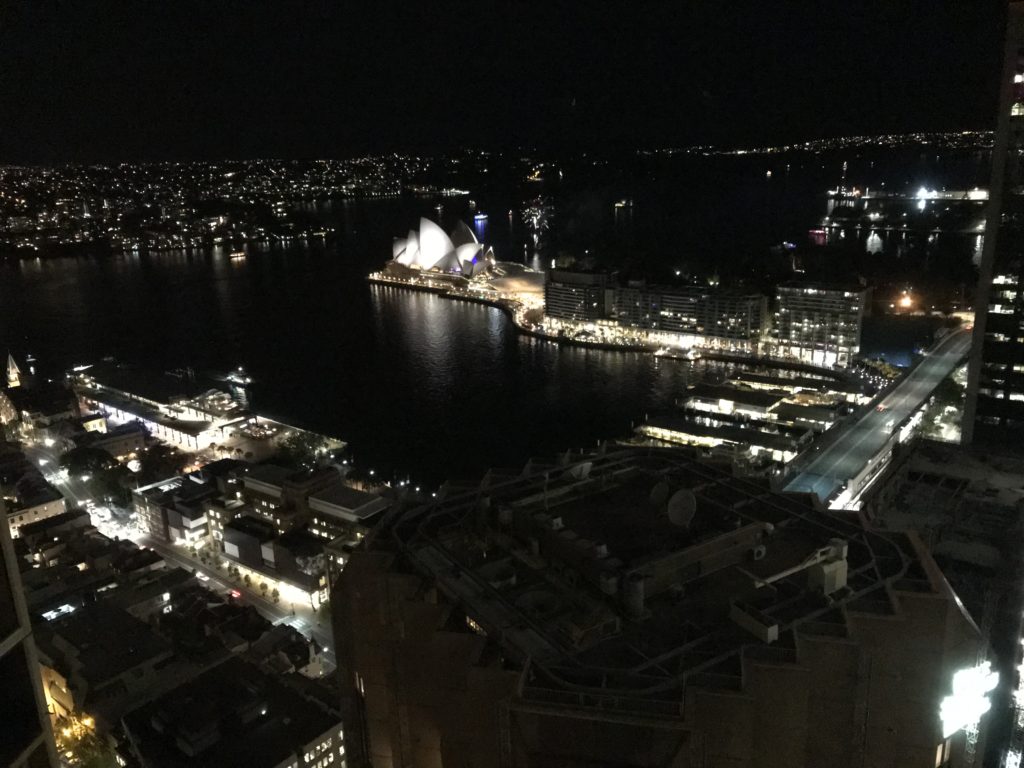 For dinner, Linda found an Italian restaurant called Intermezzo that was quite good.
The next day Pamela arrived, and we had a nice time catching up with her. We had a simple lunch as Creperie Suzette and then walked around Circular Quay, bought Opal cards for the ferries and busses, and got Pamela checked into the Four Seasons across the street.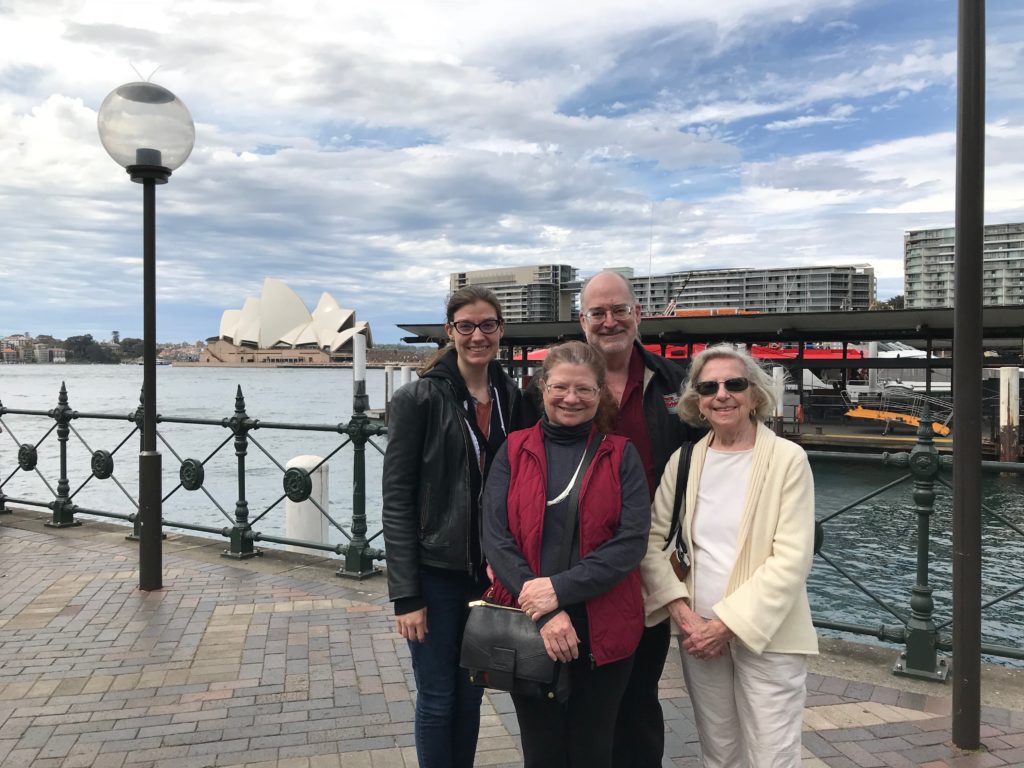 For dinner we walked to Quay, at the end of the quay, overlooking the Sydney Harbour Bridge. Dani and I went here six years ago and weren't very impressed by this supposedly three-star Michelin restaurant. My opinion is unchanged, but it has a great view!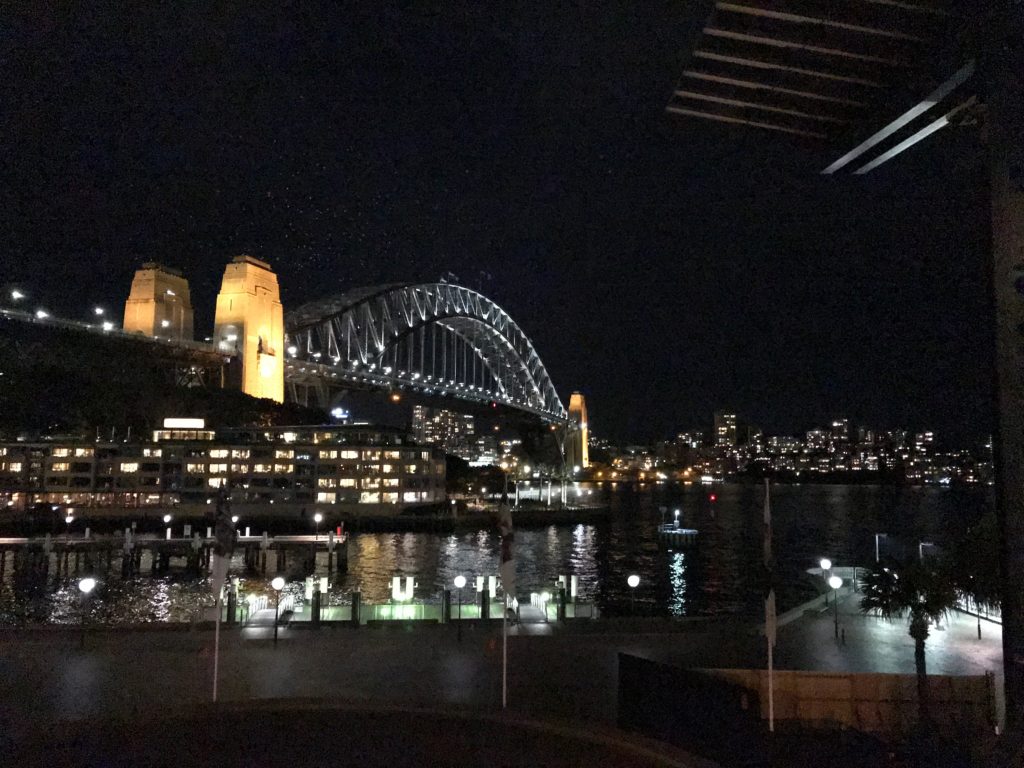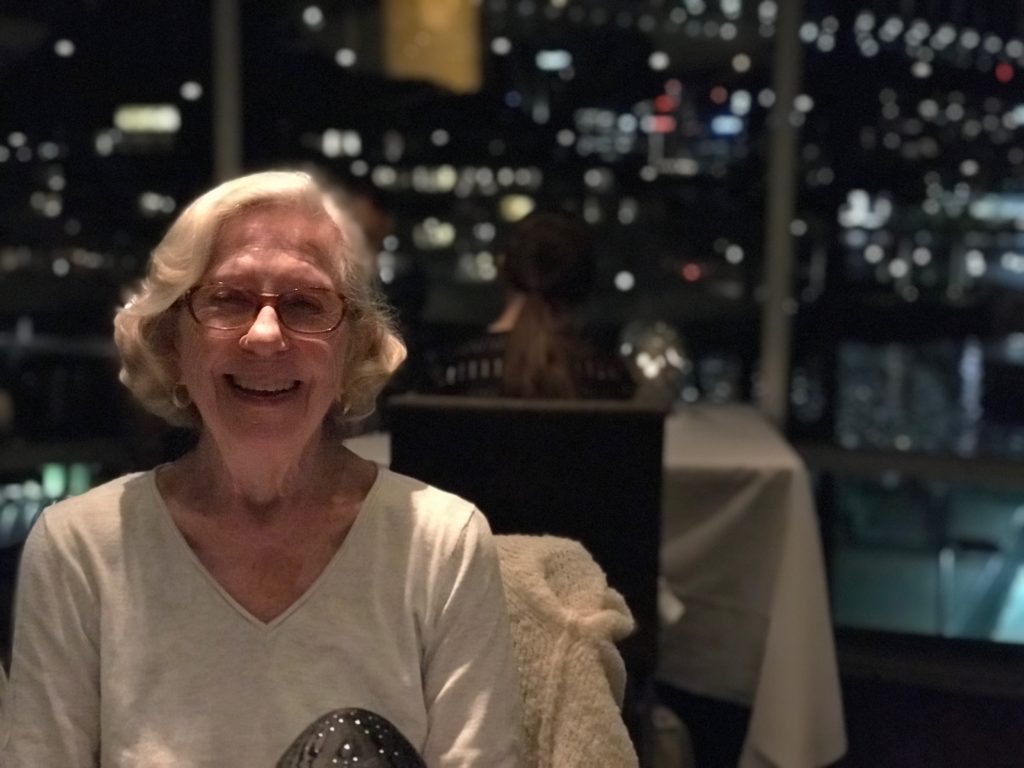 Of course, the first thing we needed to do in Australia was pet a kangaroo, so the next day we Ubered to Featherdale Wildlife Park (our third visit since 2001). It seems like since our last visit you are a bit more separated from the animals, which as I recall were often climbing into your jacket, but there is still lots to see and do.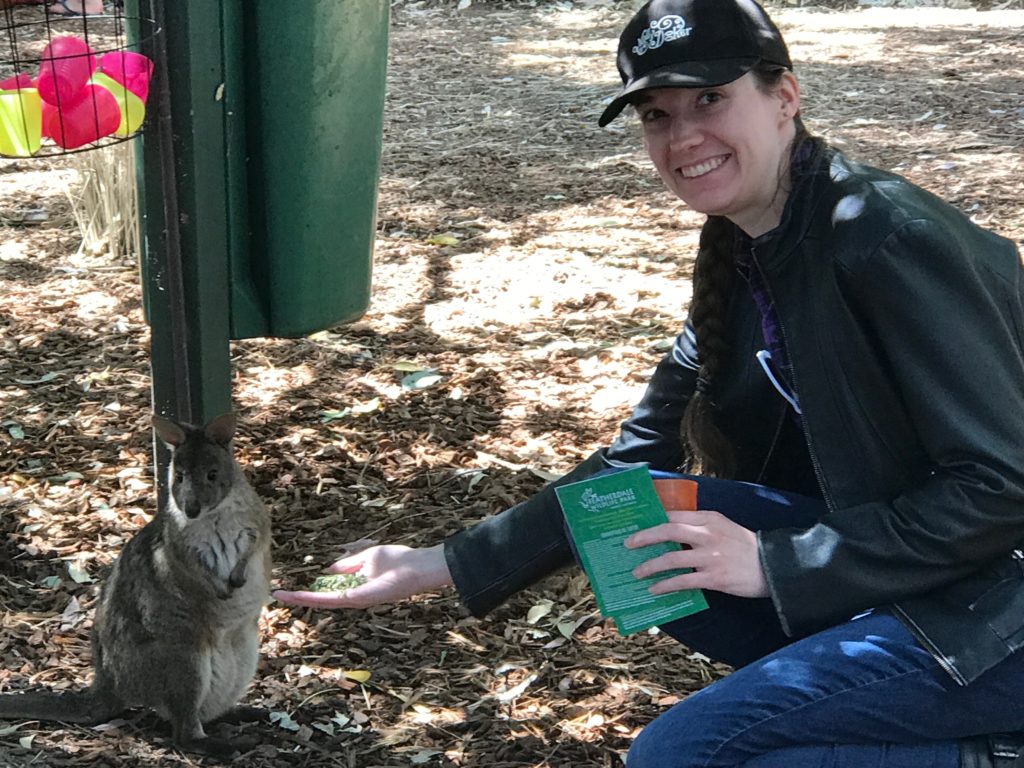 We had a forgettable lunch on the way back to Syndey at George's Gourmet Pizza. For dinner we tried a new place, The Gantry, which is around the end of the point, still in walking distance. They don't really have much of a view, but the five-course tasting menu was terrific, and about a third the price of Quay!
The next day Pamela checked out to get ready for a lunch she was hosting for us at her country club, and we headed for the Australia Museum. We wanted to take a photo in the same spot as on our previous two visits, to show how Dani has grown, but unfortunately about half the museum is closed for rehab, and we had to settle for a picture in front of the giant sloth.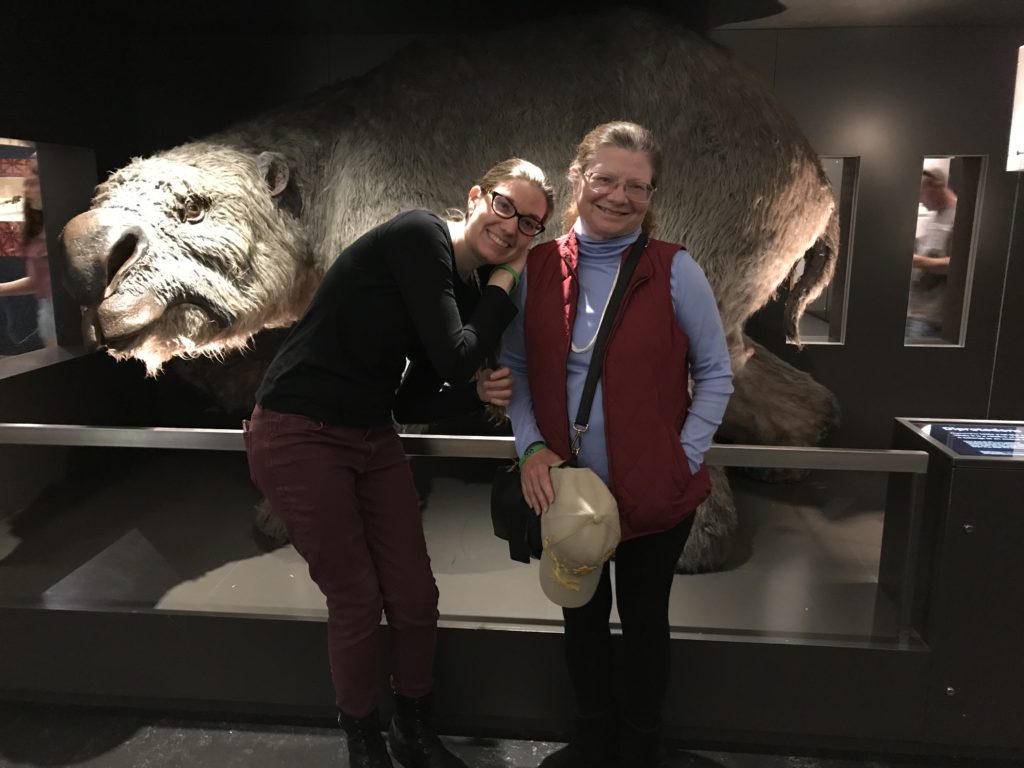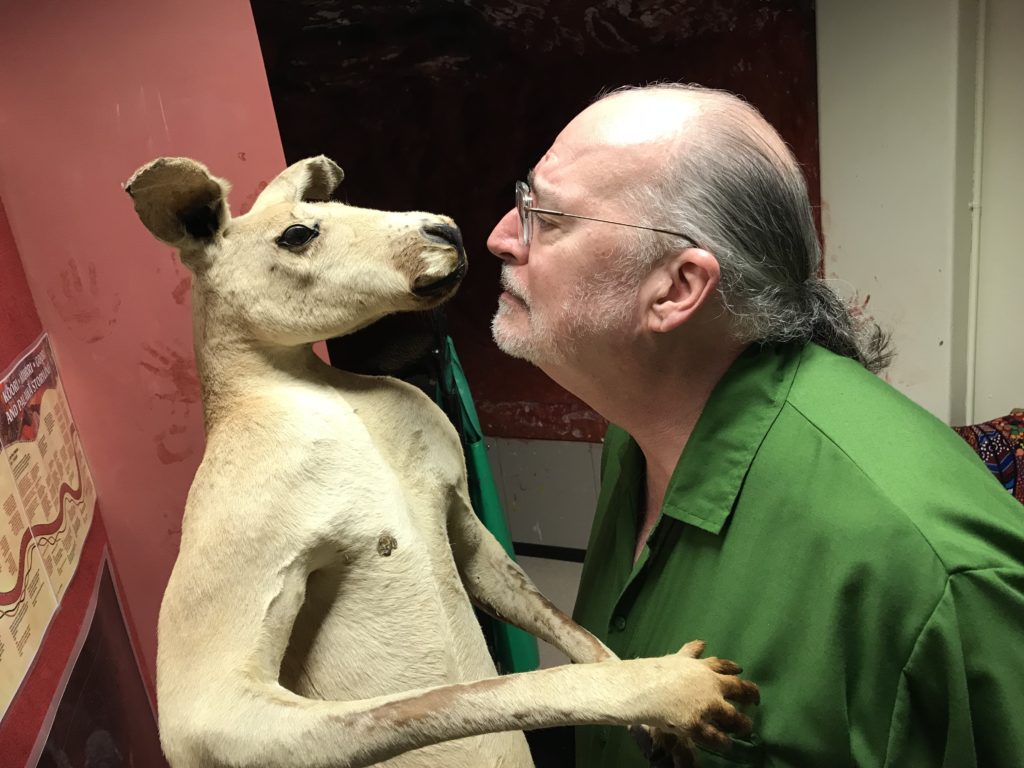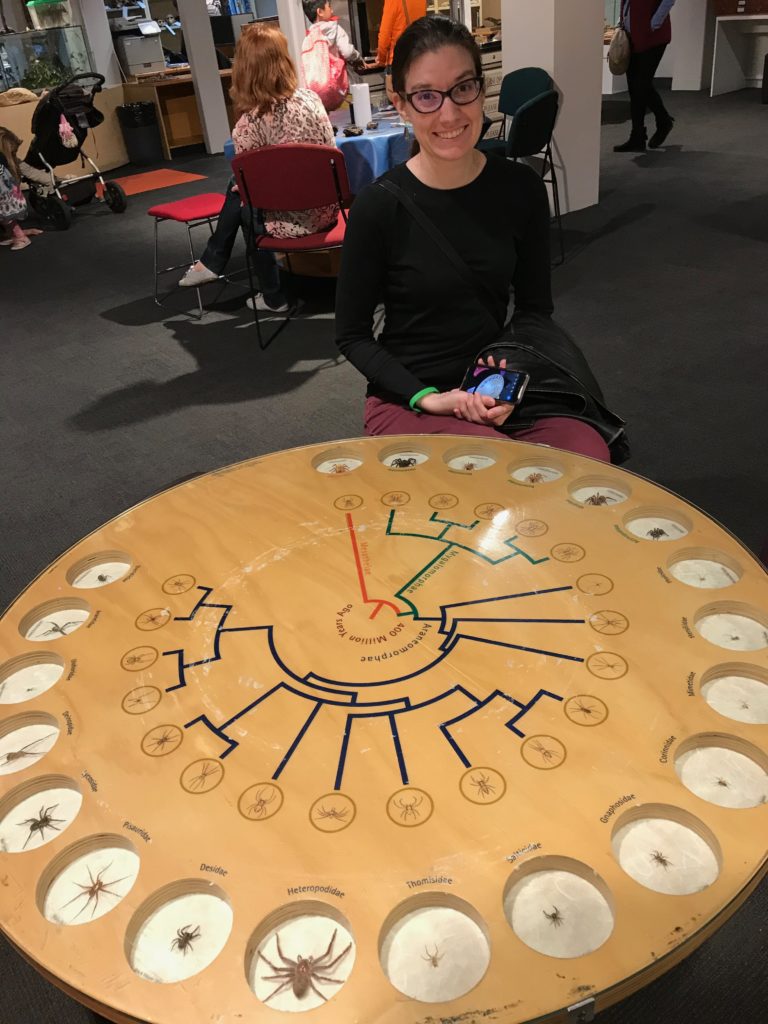 On Sunday we took the ferry up the Paramatta River to Breakfast Point. It was an absolutely gorgeous day on the river.
We had a delightful lunch with Pamela and her family at the country club, and then stopped briefly at her condo so Linda could see it.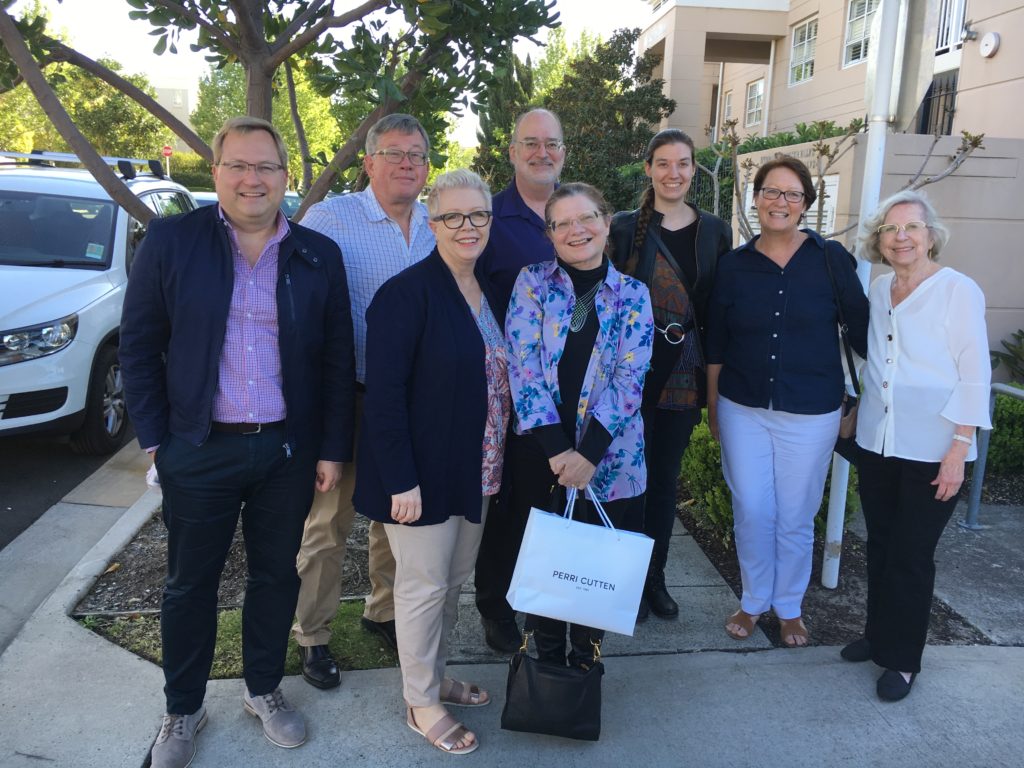 We stopped briefly at her condo, and then took a car back to the city for a pleasant dinner nearby at Sake.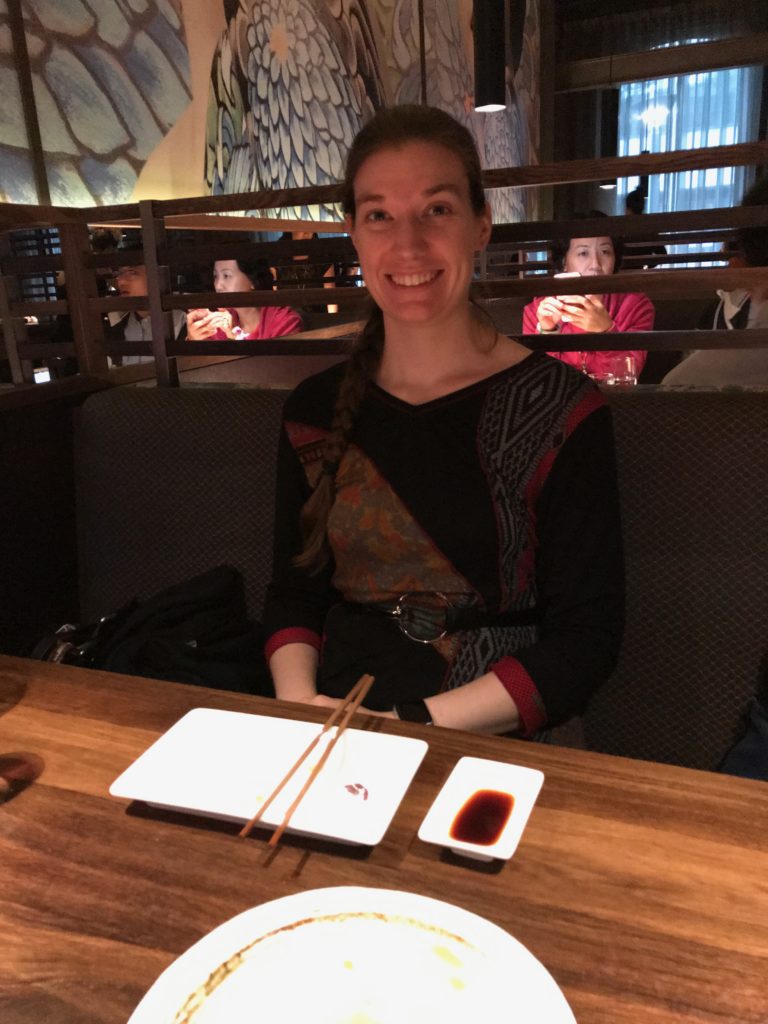 The next day I was ready for a rest and to get caught up on the computer, but Linda and Dani went on a wine excursion to the Hunter Valley.
I'll let Linda describe that:
Hunter Valley Wine Tasting Private Tour
It was a memorable day but not in a good way.
We had arranged for a 12 hour private wine tour. Our guide turned out to be a well educated, well traveled wine marketing consultant who also could be described as an Alpha Male, opinionated curmudgeon with decidedly misogynistic tendencies. He was well versed in the nuances of the wine industry and had a very good grasp of future emerging markets, new planting strategies with respect to global warming, and a somewhat solid understanding of future consumption projections.
But he was terrifyingly inept at true wine appreciation coupled with an unwavering belief that he knew it all. For those of you who love wine, the following narrative requires no further explanation:
WINE TASTING TECHNIQUES
Don't smell it first! Just take a small sip and spritz it around in your mouth for 10 seconds sort of like mouthwash to shock you palate. At this point don't try to think about what it tastes like (I'm not making this up) but just try to make associations (brunch appropriate, light, elegant, etc.).
Then jump to the next wine and do the same thing.
Repeat.
Then you do what any sane person does in the first place. Swirl the wine in the glass and inhale. But do that 3 times. We might have been instructed to do this intermittently with the second wine but I have blocked this out.
I was however chastised for sniffing before I tasted – apparently this interferes with your initial assessment.
TASTING PREFERENCES
The current market buying trends define the market. If you do not agree you are wrong.
Chardonnays and Cabs were popular 20 years ago. If you still like these and particularly if you like these the way they were produced 20 years ago you are really wrong – you are an affront to the new marketing strategies. American oak barrels and malolactic fermentation are so declasse.
OLDER WINES
Wines are being made better and better every year due to emerging science. So why would you want to drink older wines? If you hang on to them you lose the varietal characteristics and after several years you just end up with "old red wine" (I kid you not). I specifically asked if he would drink the $45 2015 Cab I was guilt buying tonight or if he would he age it for 5 or 10 years – the answer was tonight.
WINE AS AN INVESTMENT
In spite of our friend's substantial success in out performing the stock market for many years our guide assured us the only way to make money was to buy $10M of a specific wine and to control the market.
On the other hand this guy is 70+ and driving a tour bus and RS is traveling on Emirates first class…