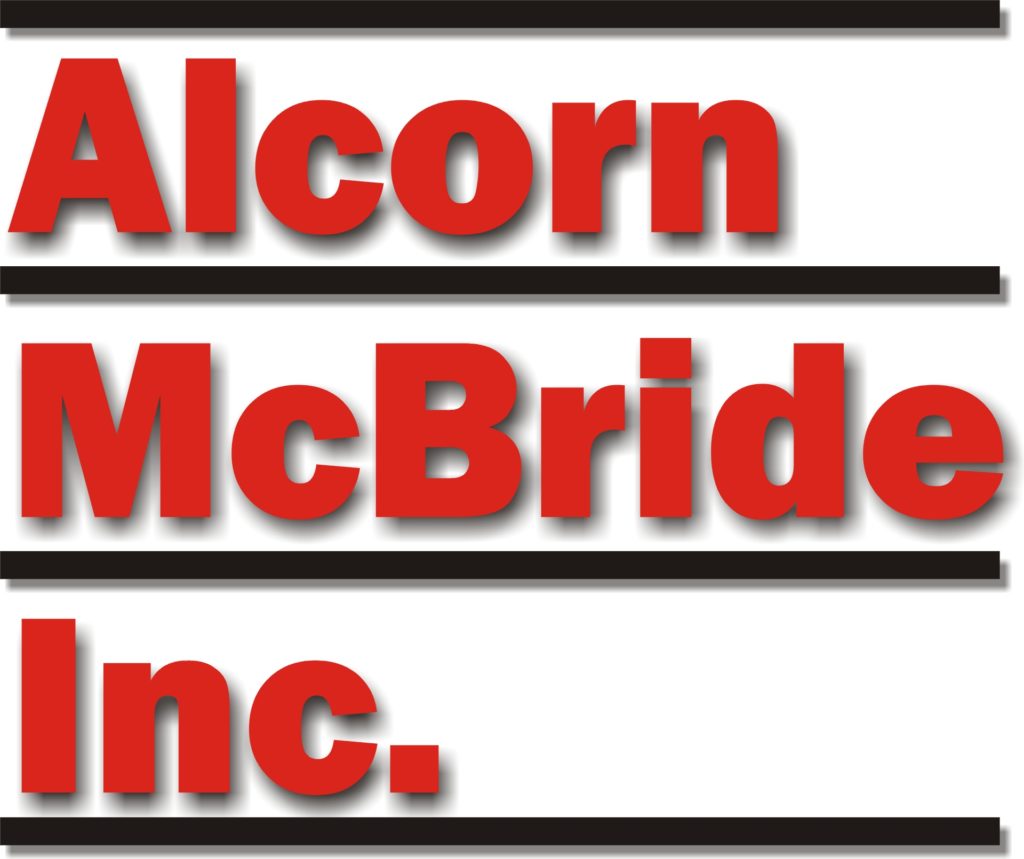 It's hard to believe that Alcorn McBride has been around since 1986. Here are some of the many things that have happened along the way.
2021 Tour of our Orlando Headquarters on Binloop Drive, and a peek at out Attractions Technology Lab: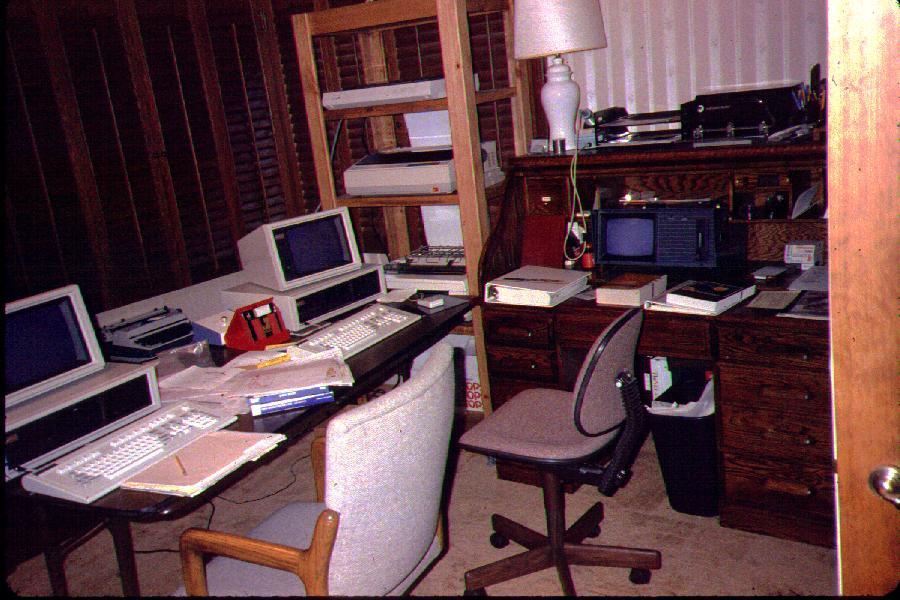 In March, 1986, when Linn Electronics closed its doors, I decided it was time to do my own thing again. I set up an office in our house in Westlake Village, and named my company Alcorn McBride & Associates.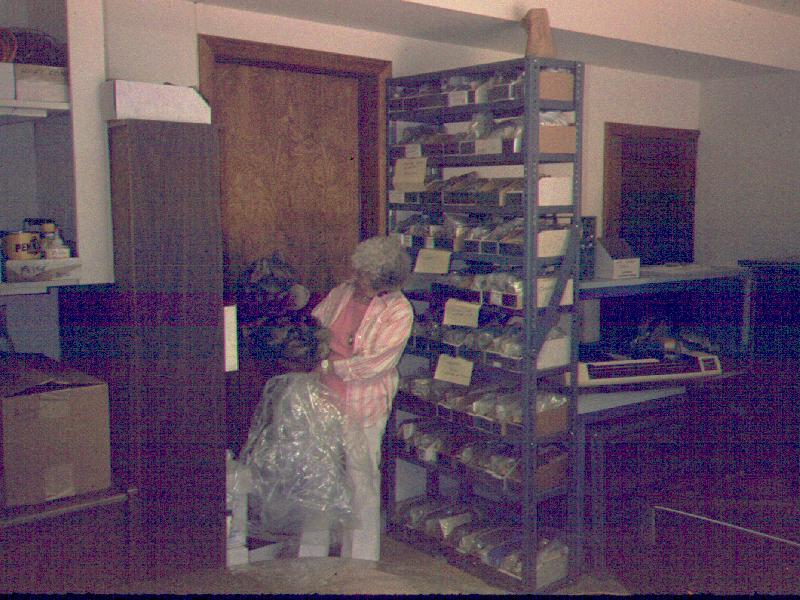 The first thing we did was buy a bunch of parts from the Linn auction and resell them. Here is my garage full of parts, which Kay sorted and boxed.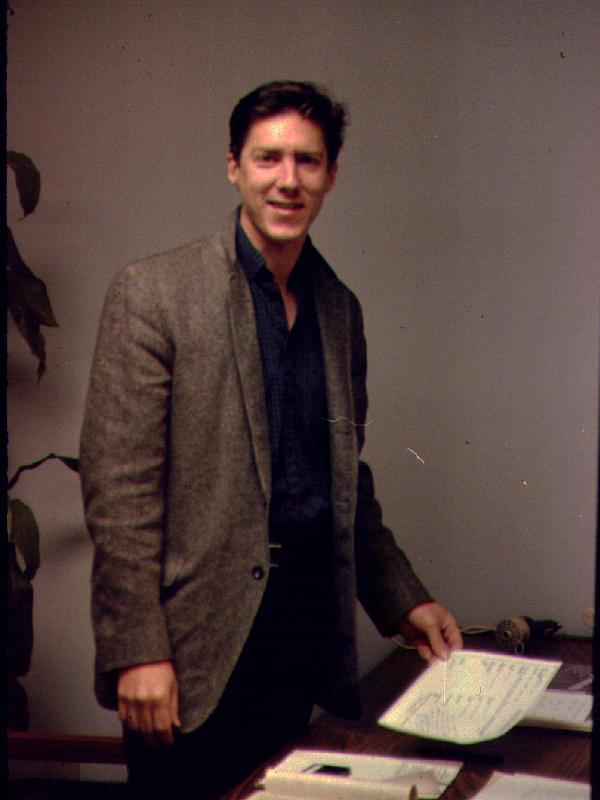 Within a few weeks I had enough business to hire Bruce Lamont, one of the engineers who'd worked for me at Linn.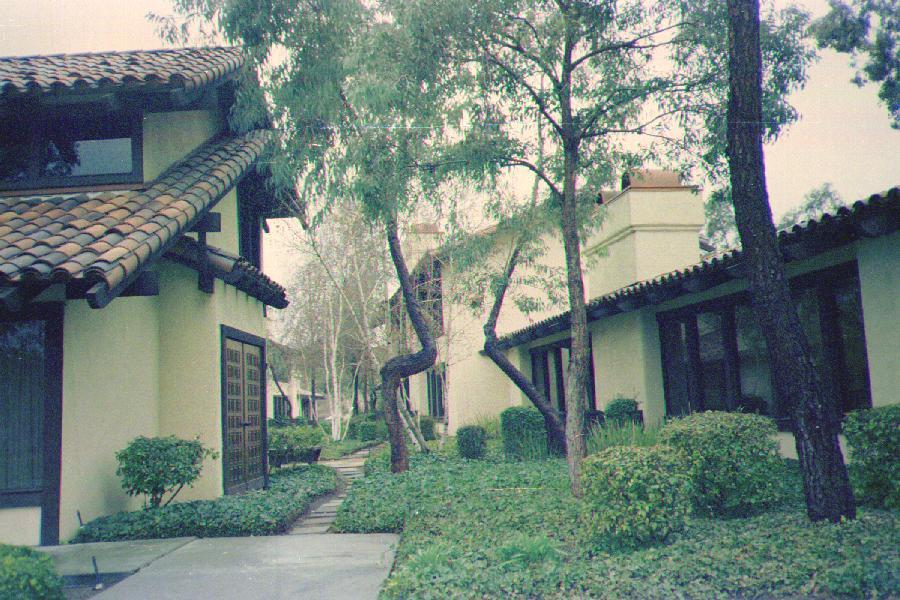 By summer I'd rented a real office down in the village on Townsgate Road.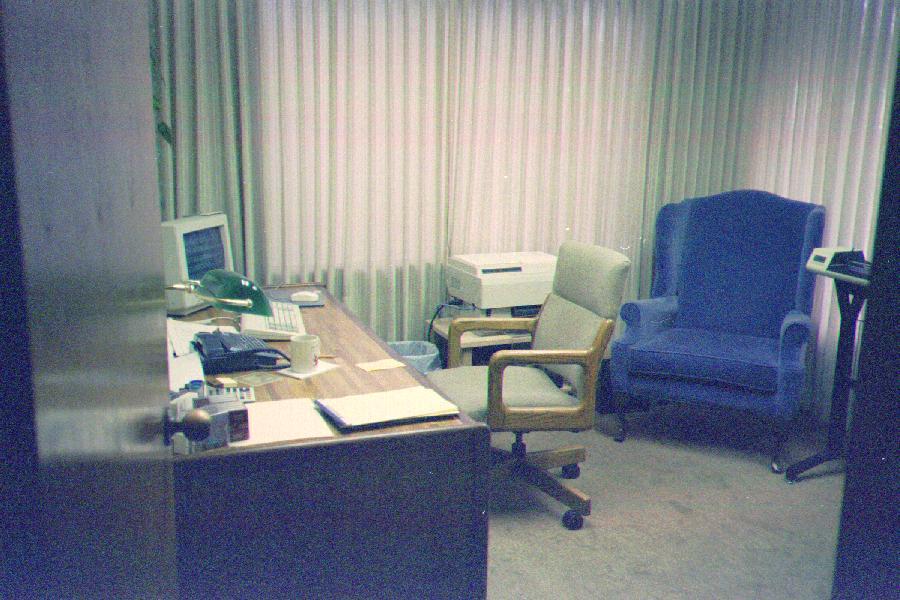 It was a former art gallery. At only 750 square feet it was big enough for a few engineers, and was rather posh.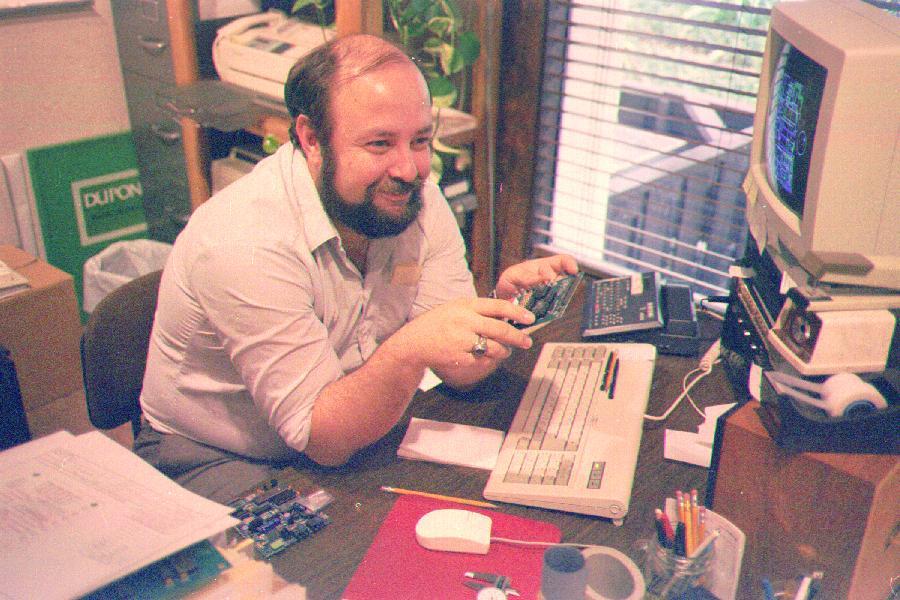 Martin Chaney began moon-lighting for me in 1986, and hired in full time in 1987.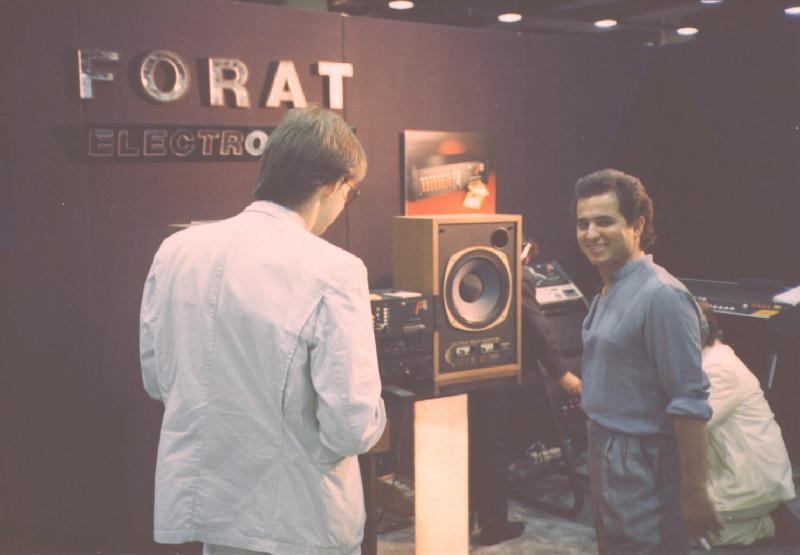 Our first major customer was Forat Electronics, for whom we designed the F16 digital drum machine.

The F16.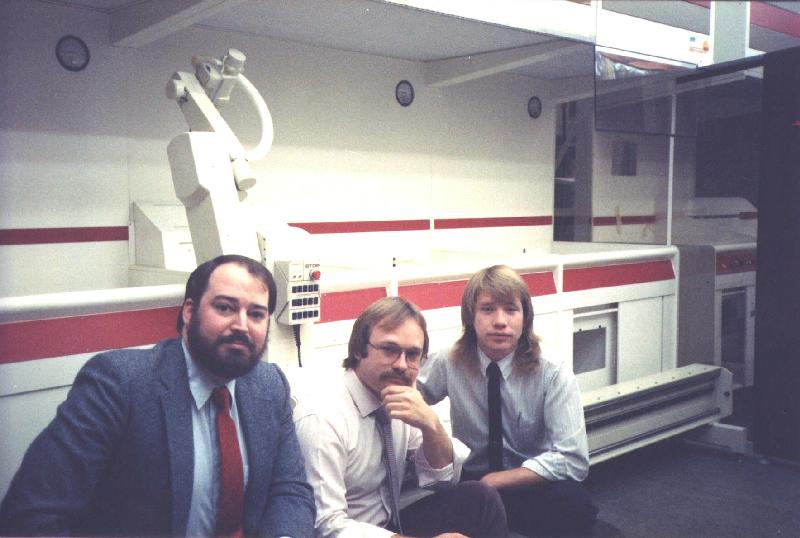 Our second big customer was IAS. By this time Derek Dotson and Ken Atterholt were working full time, and had moved to Thousand Oaks. At IAS we programmed 14 different robotics semiconductor processing stations for IBM's 8-inch wafer fab in Burlington, Vermont.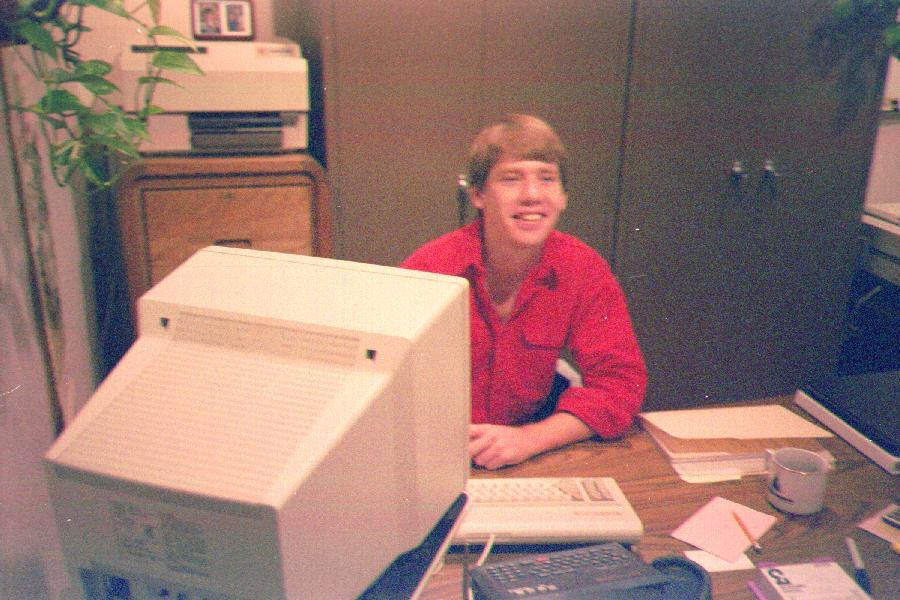 Ken Atterholt.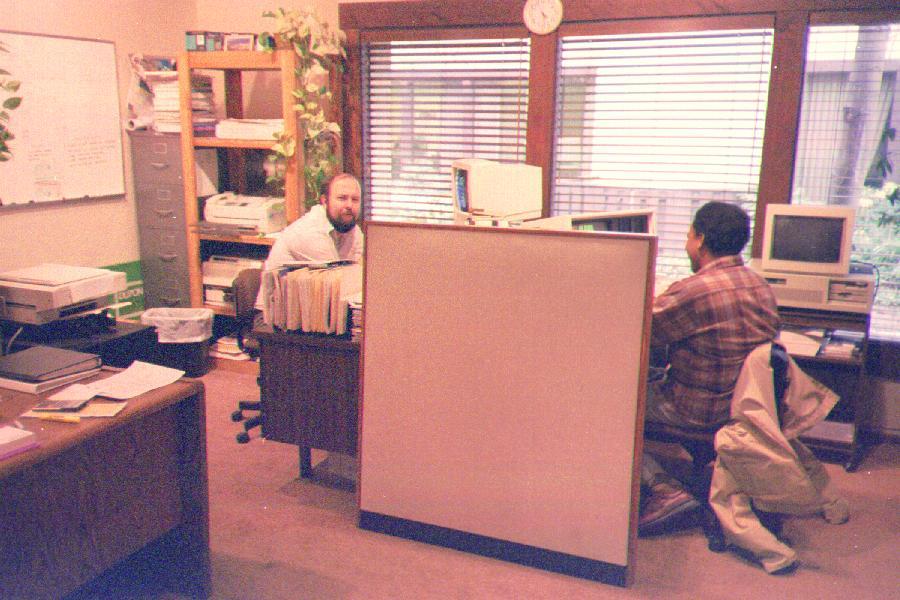 Martin Chaney and Ted Watler.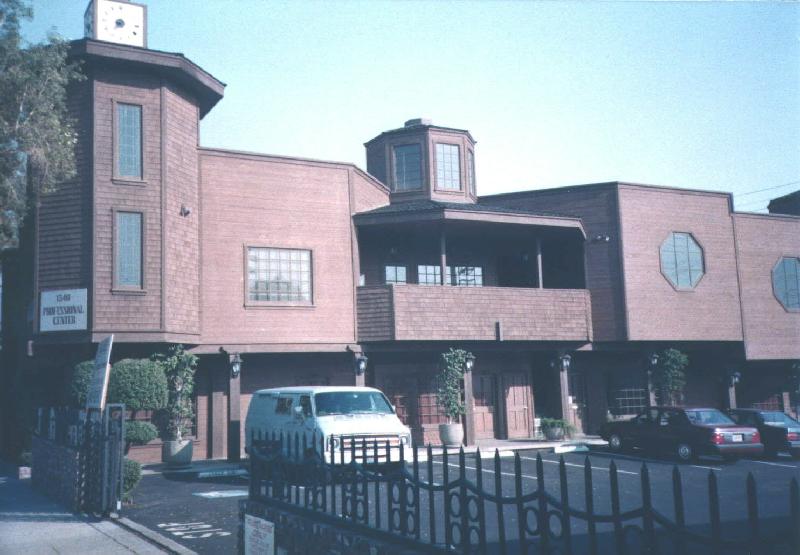 By 1988 we'd opened a second office on Glenoaks Boulevard, in Glendale, near Disney.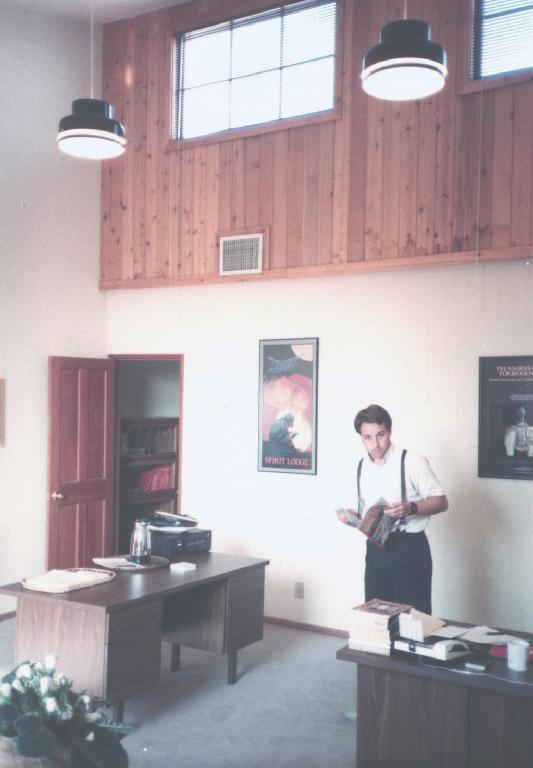 It was also fairly posh. Andrew Dombek ran that office.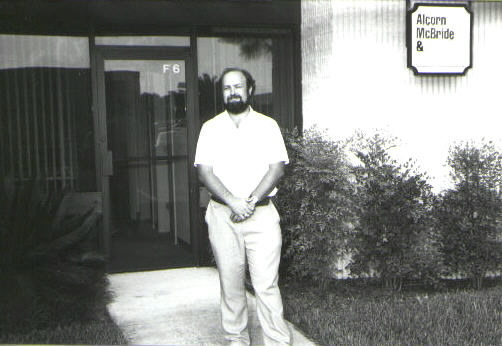 Martin in front of our first Orlando office, on Vineland Road, 1989.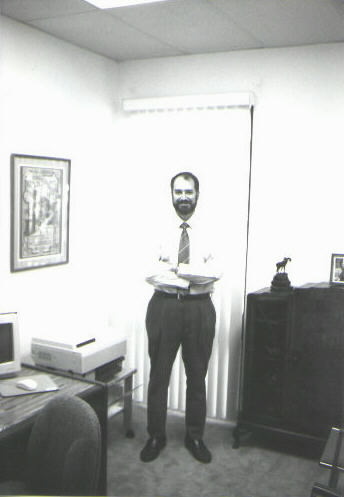 Steve in his office, Vineland Road, 1989. And yes, he does have a neck in real life.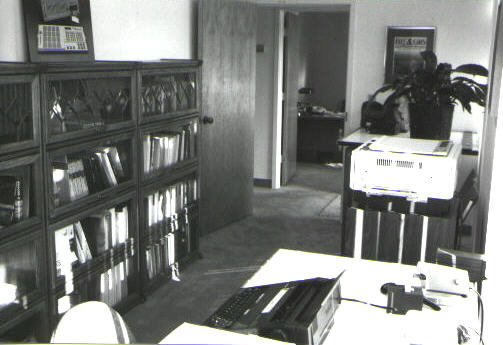 Reference Library, Vineland Road, 1989. Before the Internet you needed databooks! And typewriters.

One of three different offices we had in Glendale and Burbank during 1988-1990. This one was shared with Art & Technology.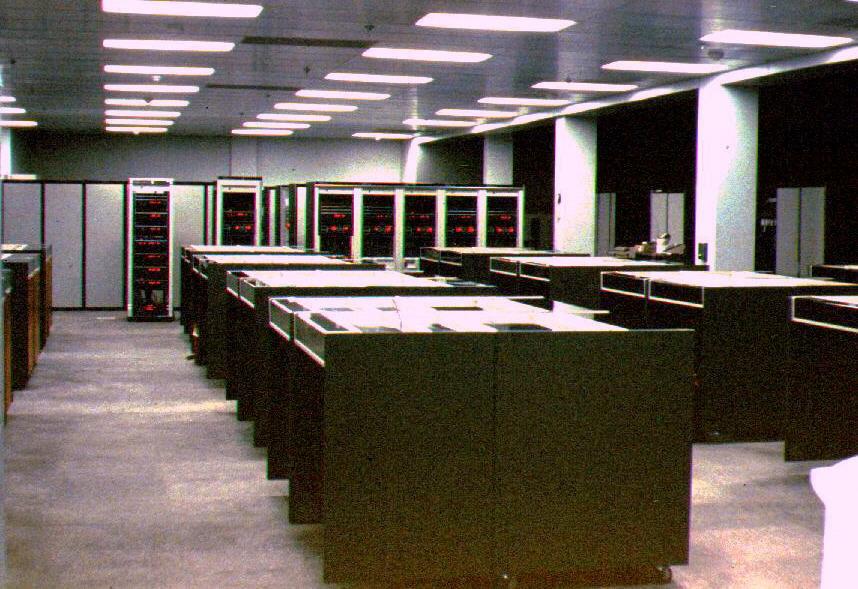 In 1982 Epcot Central was filled with 24 track tape binloop machines. little did we realize that by the end of the decade replacing them would be the heart of our business.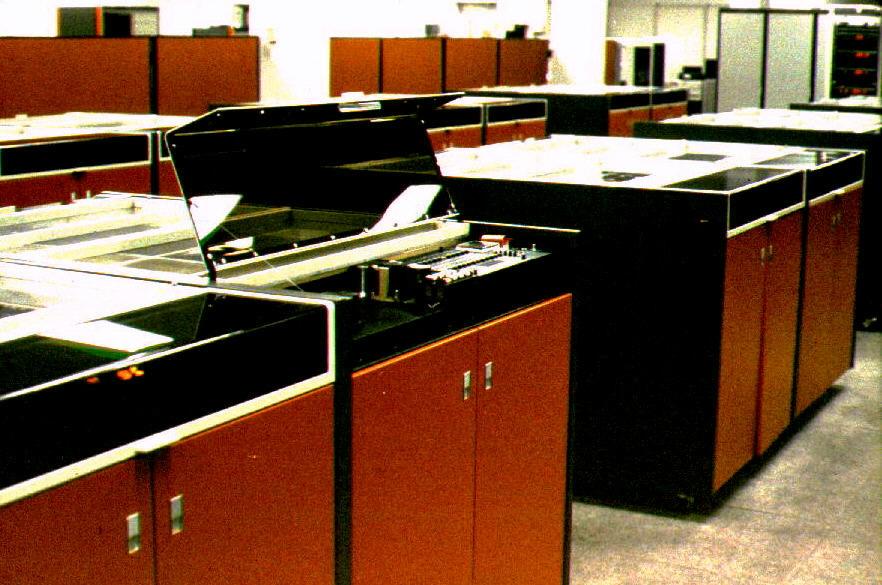 The cantankerous monsters up close.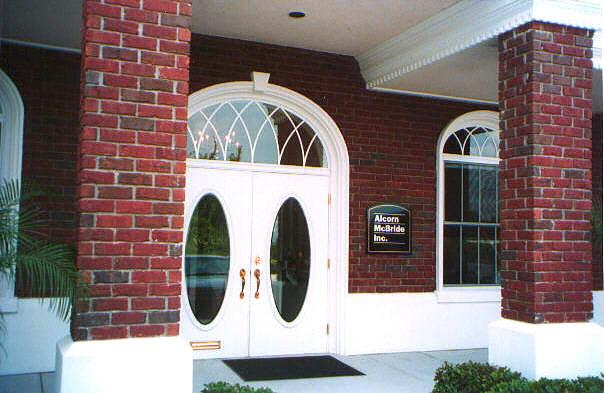 Our luxurious  digs on Hiawassee since 1992. We own this one, so we aren't going to be moving anytime soon!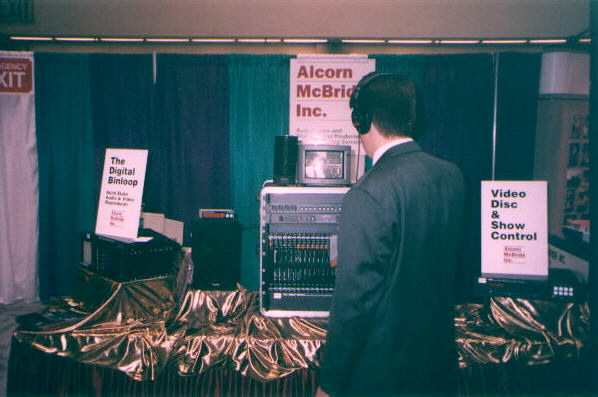 IAAPA 1993, Los Angeles. Our very first IAAPA booth.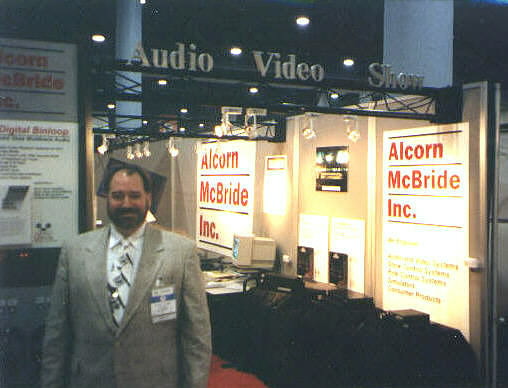 IAAPA 1994, Miami. Our second IAAPA, but our first "serious" booth.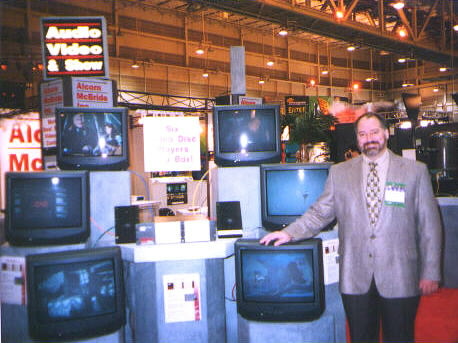 IAAPA 1995, New Orleans. Debut of the Video ThinkRack. It never shipped — the Sony CD's weren't reliable enough. We made DVM's and Video Binloops instead.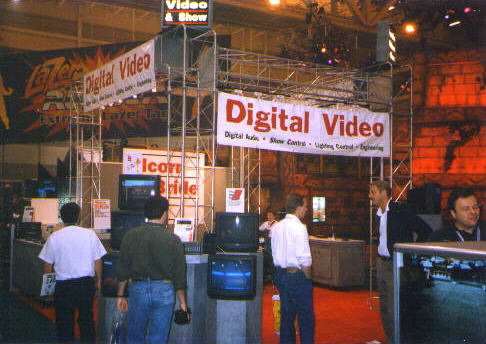 IAAPA 1996, New Orleans. Major truss.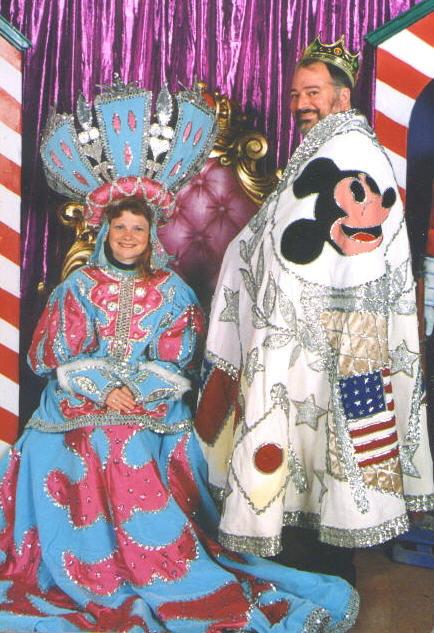 IAAPA 1996, TEA party at the Kerns'.

IAAPA 1997, Danielle and Steve ride the walking lion. Or whatever the hell it was.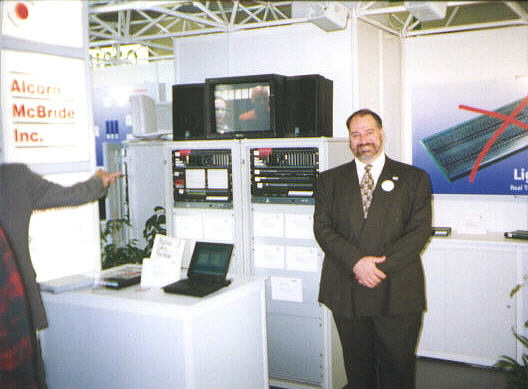 Photokina 1996, Cologne, Germany. COMM-TEC's booth.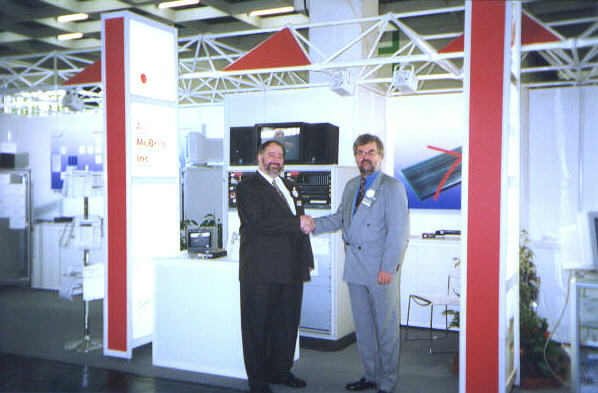 Steve with Wolfgang Lenz, president of COMM-TEC, our European distributor.

TiLE 1996. David and Steve with the late Peter Sarner, in Sarner International's booth. Sarner was our UK distributor.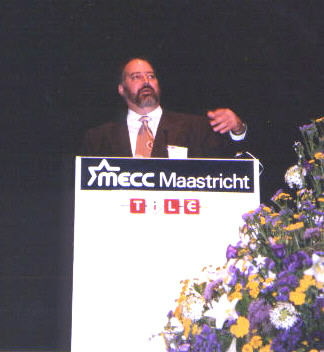 Steve at TiLE '96, expounding on the virtues of digital video. The audience was riveted to their seats. In fact, that's the only reason all twelve of them didn't leave.

The very first V16, circa 1988.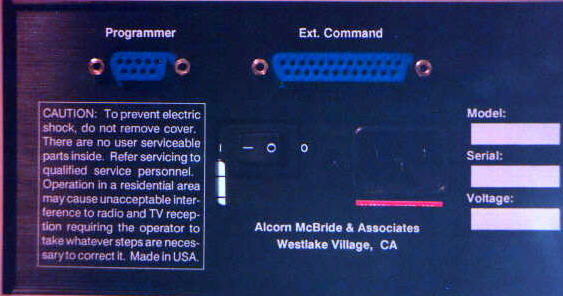 Here's how to tell if your V16 is REALLY old: it says "Westlake Village" on the back.

Another old board, the 16D output card used to animate the organ at Pleasure Island's Adventurer's Club. 1990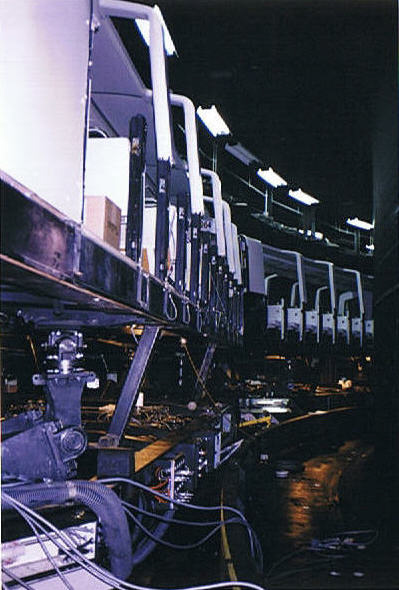 The Earthquake train in the "up" position allowing access to the hydraulics. 1990
The Earthquake train in the "up" position revealing our new equipment "room" 1990
Andrew and Martin in Earthquake with the hood up, 1991.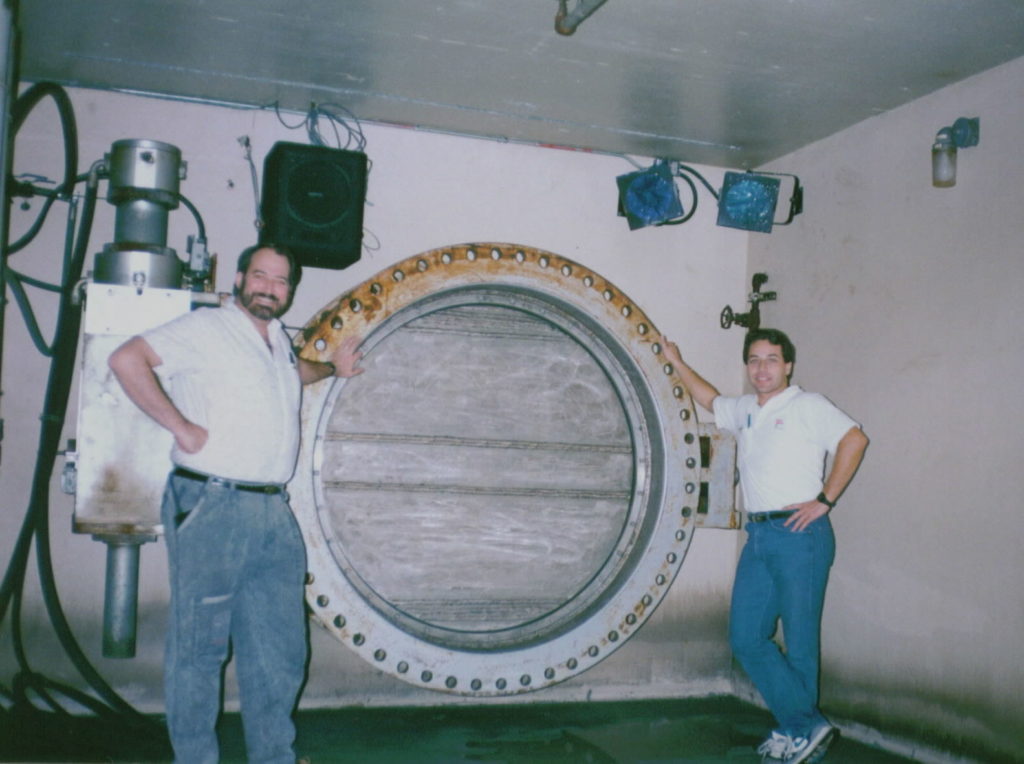 You do NOT want to be standing here when that valve opens. It creates the tidal wave in Earthquake. 1990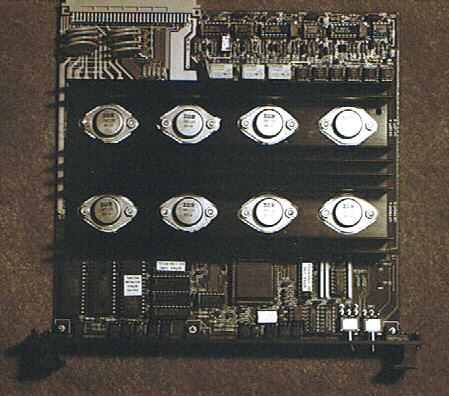 Motion base controller card for Iwerks Turbo Tour Theaters. 1990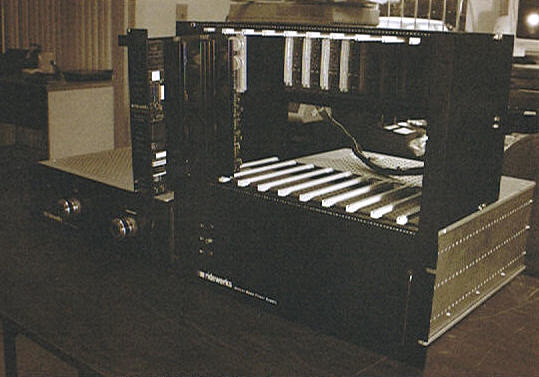 Cage for ten motion base controller cards for Iwerks Turbo Tour Theaters. 1990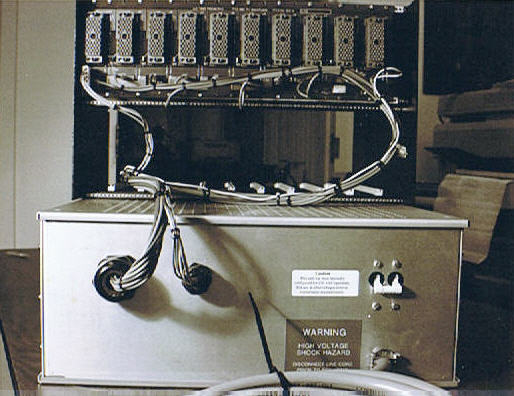 Rear of cage for ten motion base controller cards for Iwerks Turbo Tour Theaters. 1990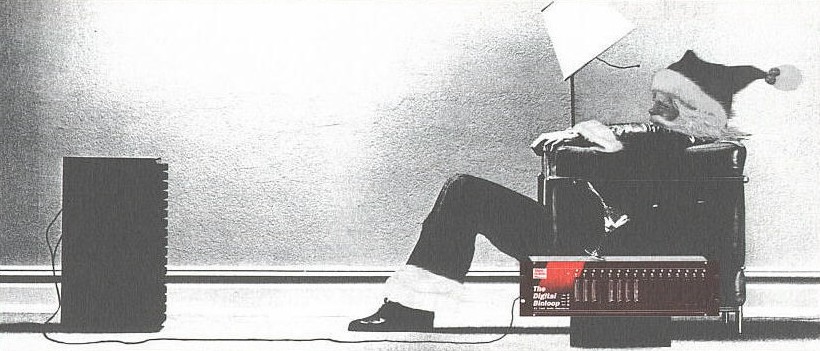 Our 1996 Christmas Card, a satire of the classic Maxell tape advertisement.
Installations
Wherever you go there are theme parks using Alcorn McBride equipment. Which means we've been there. Of course, Steve only goes to the neat places. That's why he's the boss.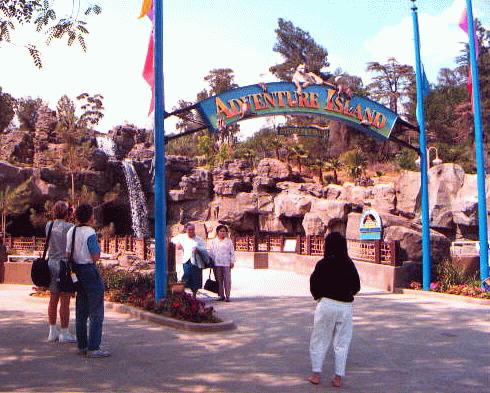 The very first Alcorn McBride installation was Adventure Island, the children's zoo at the Los Angeles Zoo. Alcorn McBride was hired by Art & Technology in 1987 to design the electronic controls systems throughout. To do so, we developed our first controller, the 32T, which would later evolve into the V16.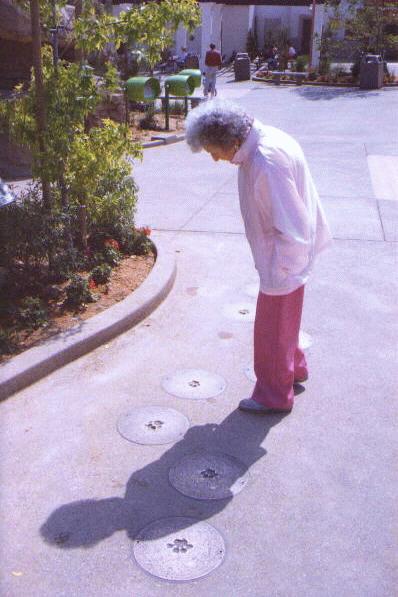 Kay stepping on the animal footprints, which actuated sounds played back on 360 Systems Permanent Playback cards, a product designed by Alcorn McBride.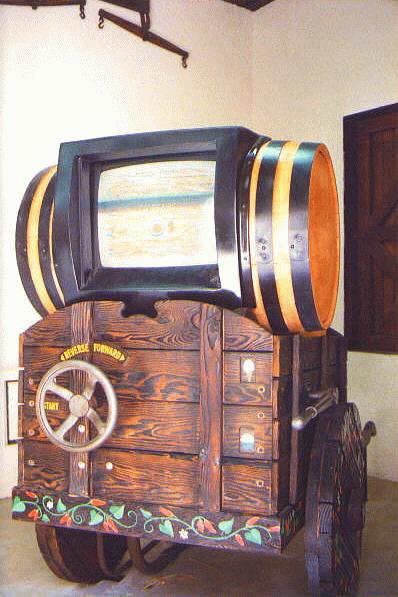 I forget what this was, but we controlled it with a 32T card.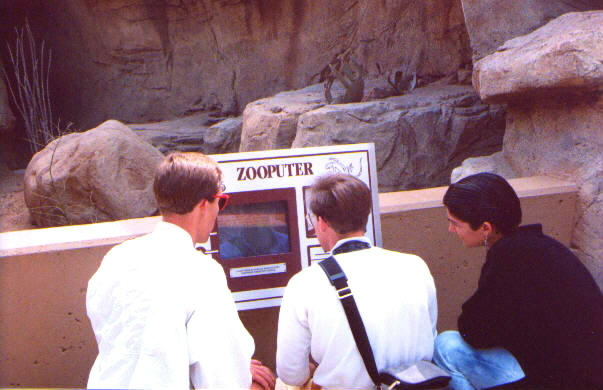 "Where is the Lizard?", and interactive display incorporating a temperature sensor and controlled by a 32T. I never saw the lizard anywhere but under the rock.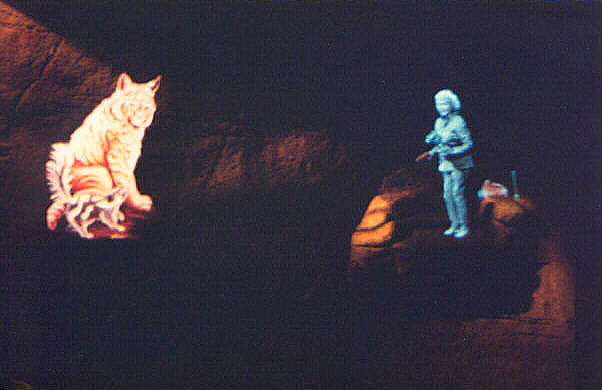 Inside the cave, this Pepper's Ghost effect featured Betty White, a skunk, and a gas mask. It was also controlled by a 32T.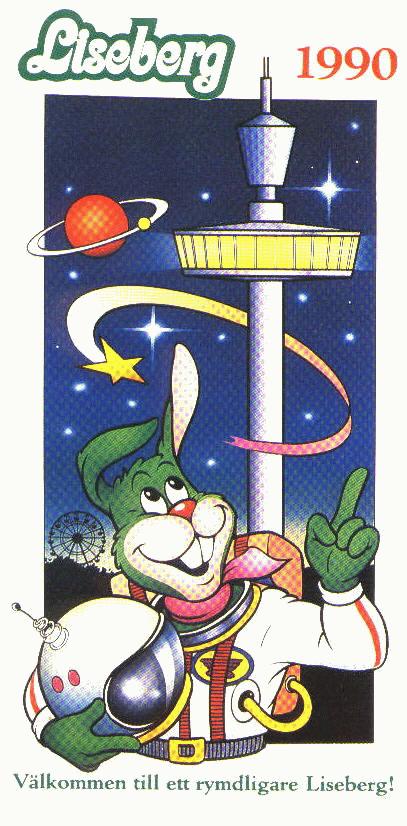 In 1990 we designed the Iwerks Turbo Tour Theater simulator control system that was first installed at the Liseberg amusement park in Gothenburg, Sweden. Thousands of these controllers were ultimately installed worldwide.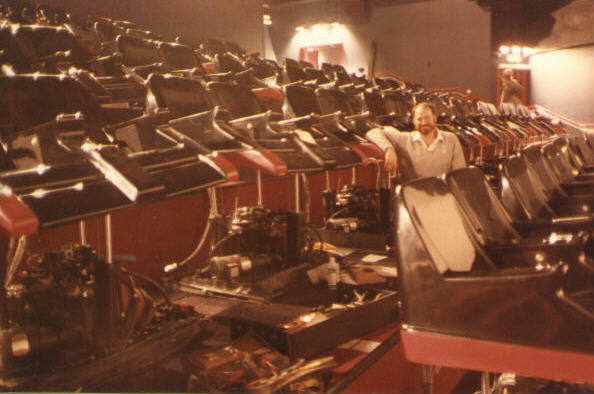 Steve in the theater, with the "hoods up".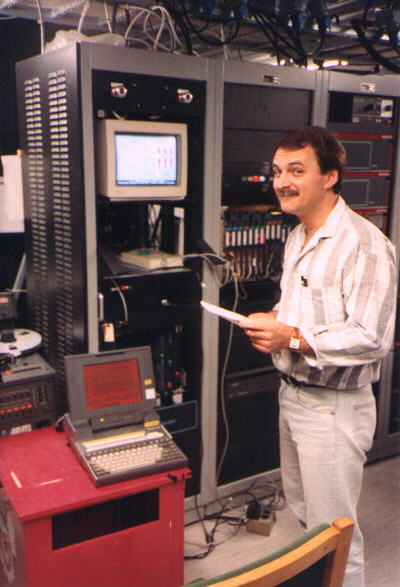 Dave Barnett of Iwerks (now back with Walt Disney Imagineering) in the Turbo Tour Theater control room.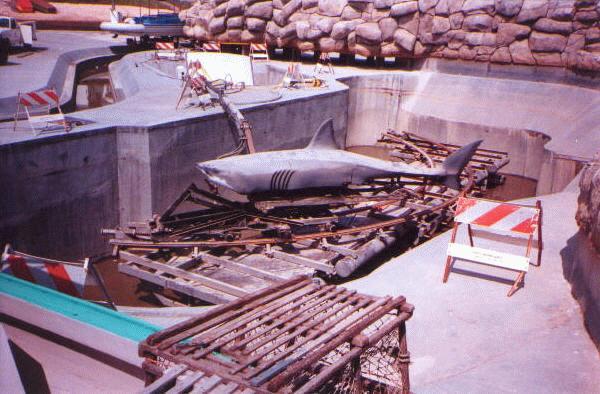 Bruce the shark from Jaws, in dry-dock, 1992.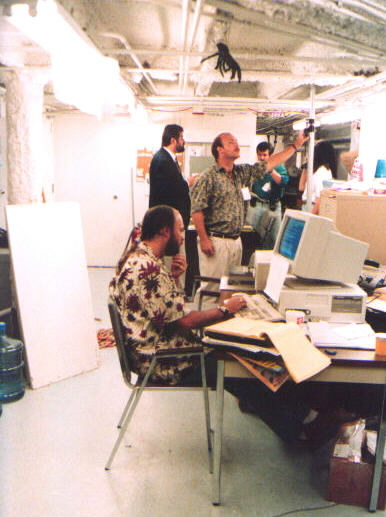 The crew of BRC Imagination Arts in our luxurious "office" facilities at Space Center Houston, 1992. Mark Linquist and George Wiktor are in the foreground. Alcorn McBride provided control systems for most of the attractions, including Land the Shuttle, Orbital Rendezvous, Destiny in Space post show, Mission Status Center, the Manned Maneuvering Unit, and the Kids' Space Place.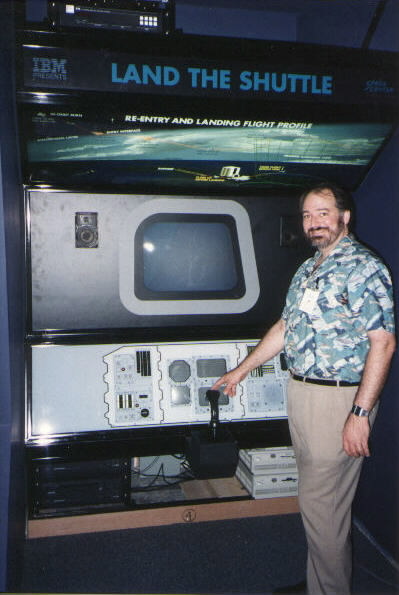 Land the Shuttle, Space Center Houston, 1992.
Kia Motors pavilion in Taejon, Korea, Expo '93.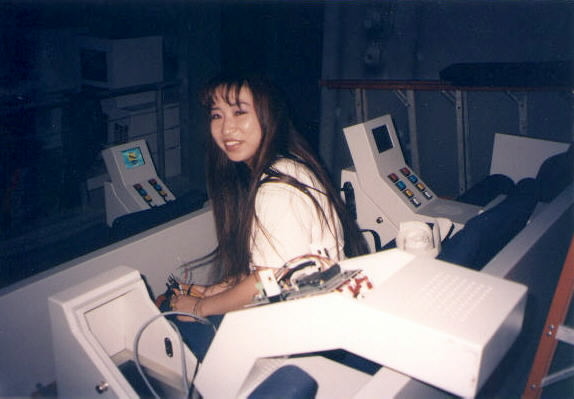 Kim Roden installing a voting system in the Aegis theater at Nauticus, the National Maritime Center, 1993.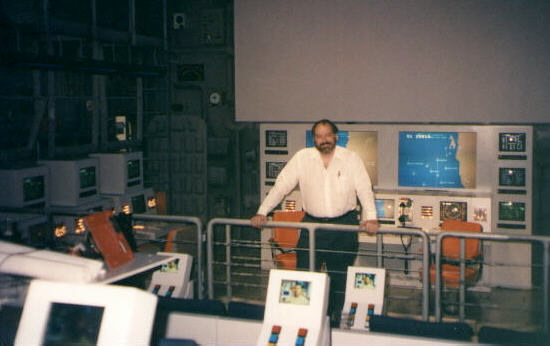 Steve in the Aegis theater at Nauticus, the National Maritime Center, 1993.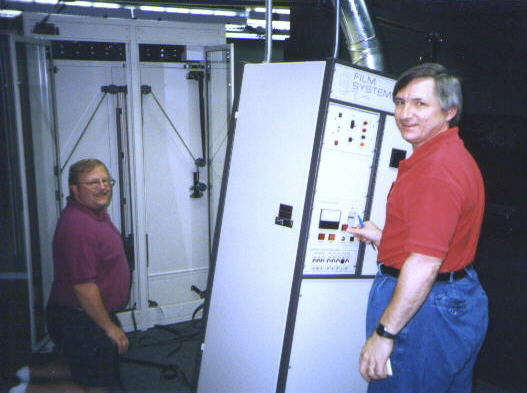 Jim Fruchy works the Rentec projector at the Pro Football Hall of Fame in Canton Ohio, 1995. Edwards Technologies designed and installed the electronic systems, which use a Digital Binloop, V16 and IO64.
Pro Football Hall of Fame control rack.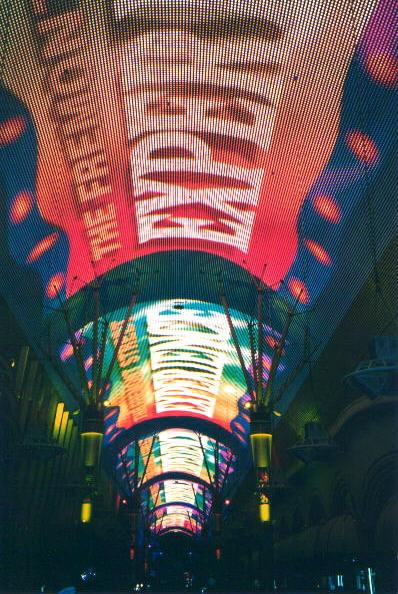 The Fremont Street Experience, Las Vegas, 1995. A million overhead lights and 20 tracks of Digital Binloop sound. Awesome.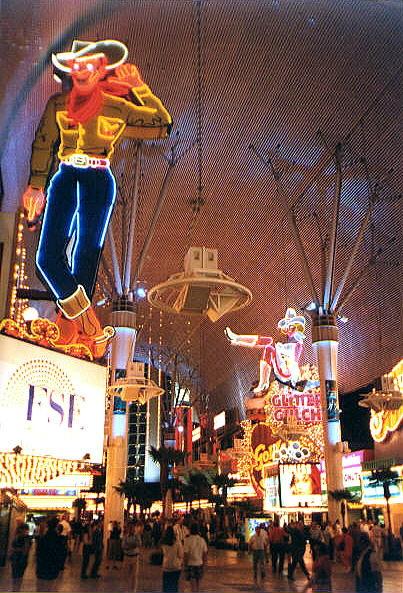 Fremont Street between shows.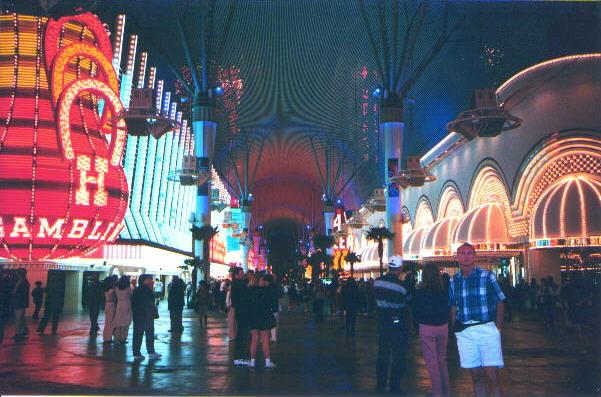 Fremont Street showing the massive overhead speaker arrays.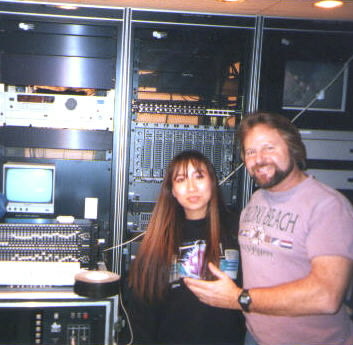 Rick and Kim Roden installing the Edwards Technologies designed control system at Trinity Broadcasting's "The Revolutionary", the first of several such installations.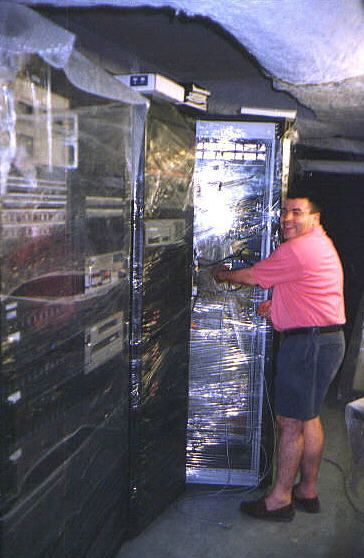 Henry Corrado installing the racks at the Hennesey Cognac visitor's center, Cognac, France, 1996. Steve definitely went on THAT installation.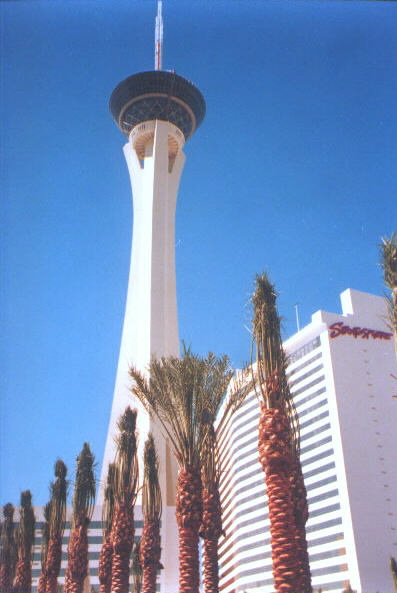 Stratosphere Tower, Las Vegas. The tallest structure west of the Mississippi. Site of the first LightCue installation.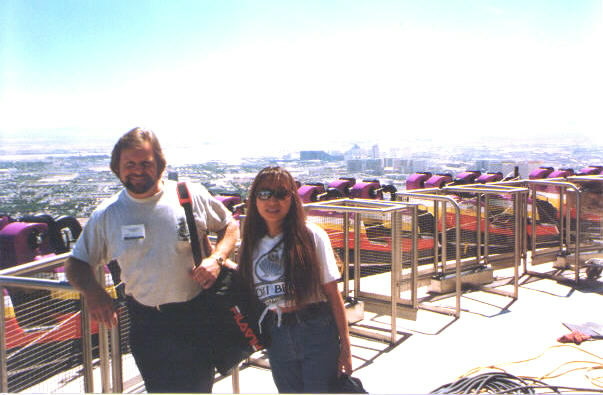 Rick and Kim Roden atop the Stratosphere Tower. If you fall out of that roller coaster, it's a quarter of a mile to the pavement.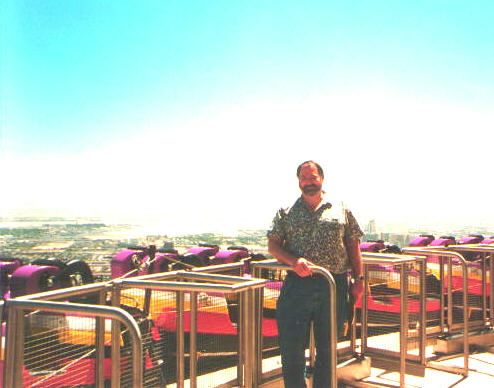 Steve, from the same vantage point.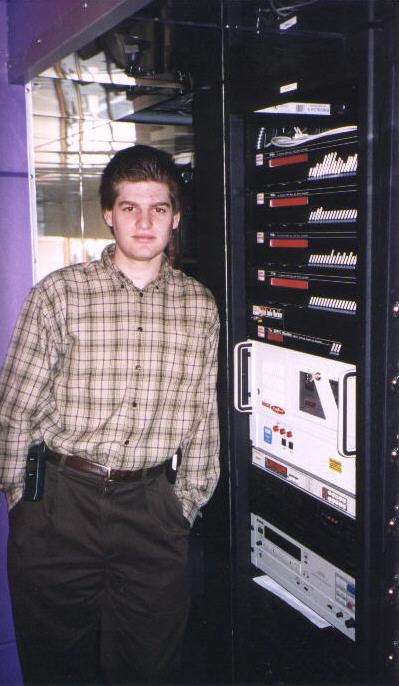 Jeremy Scheinberg at NBC, New York.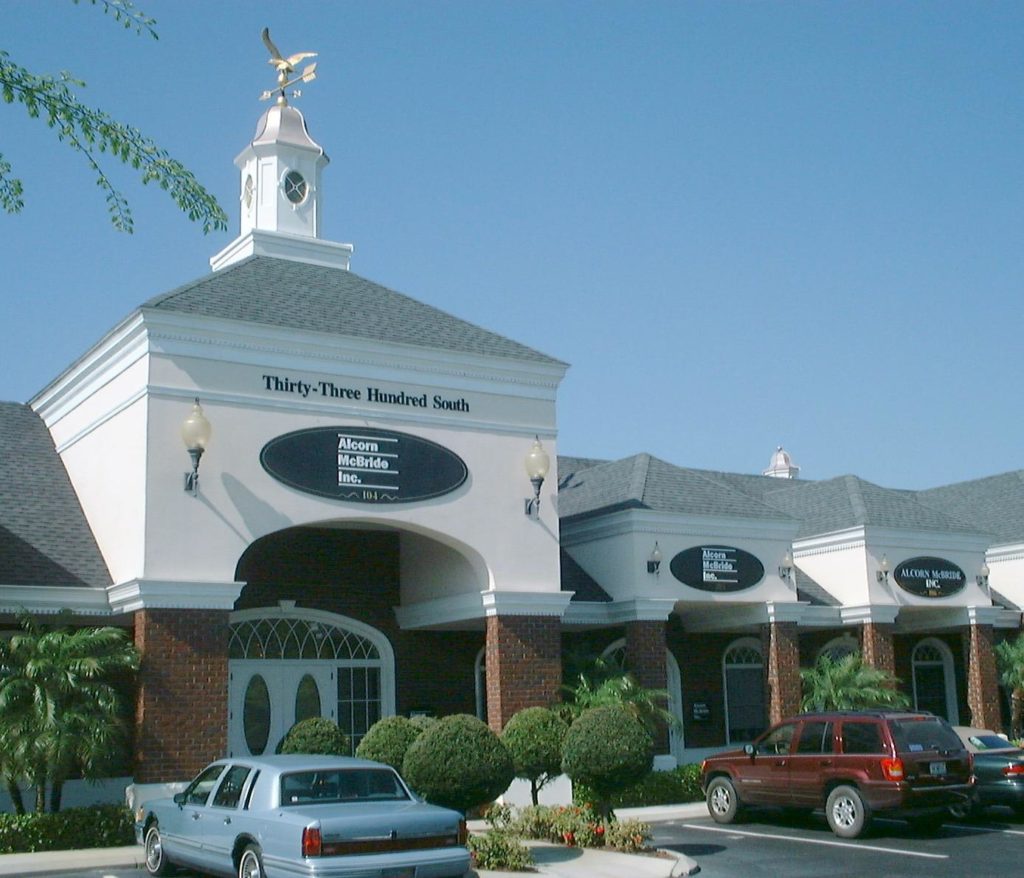 We purchased the first section of the Alcorn McBride office building in 1993, and were able to do the interior design, including the floor plan, ourselves. In 1996 we acquired an adjacent section, but except for opening a doorway between them, we were forced to live with the existing layout. So it was with great glee that we finally secured the center section of the building, leveled the interior walls, and started over. When we were then able to continue through on the other side of that unit, we remodeled it, too (it had been a deli) and sold off the less useful second unit. So now we have the whole middle of the building.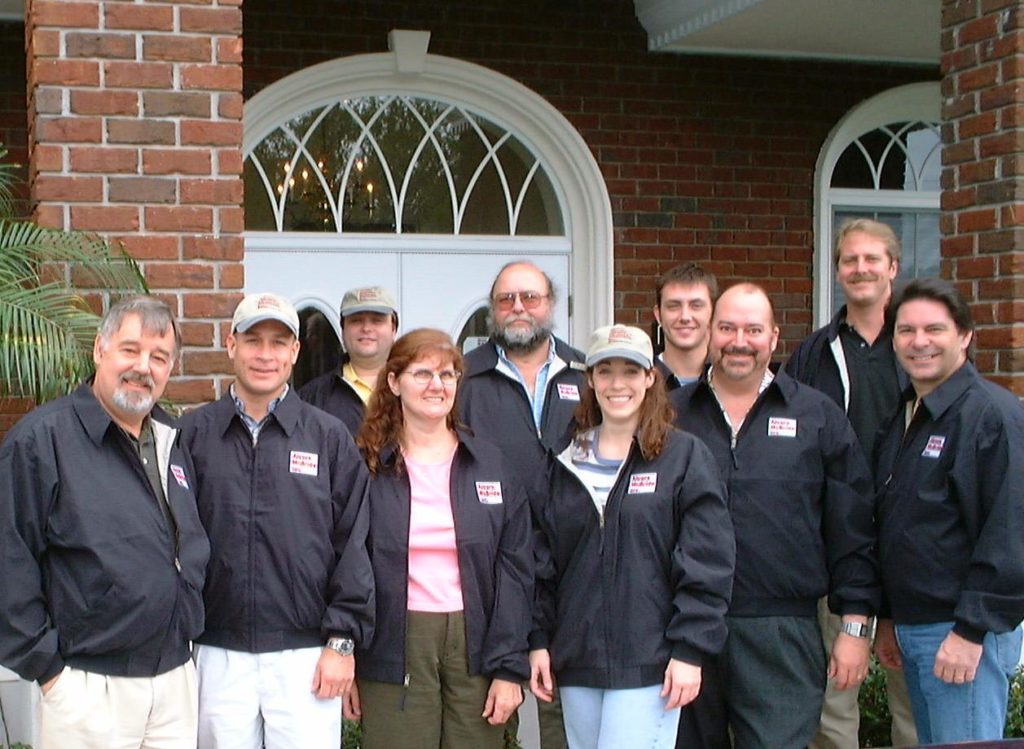 Tom, Mike, Earl, Nicole, Martin, Grace, David Mayo, Steve, Jim, David Geoghegan. Not shown: Chris and Jeremy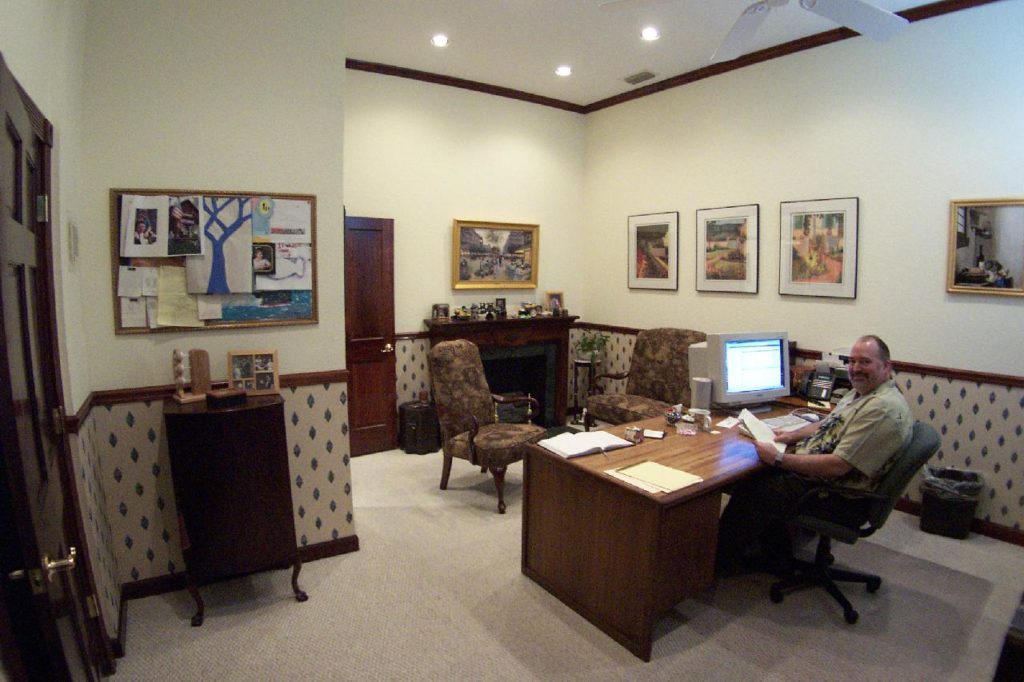 Steve pretending to work.
Home sweet home.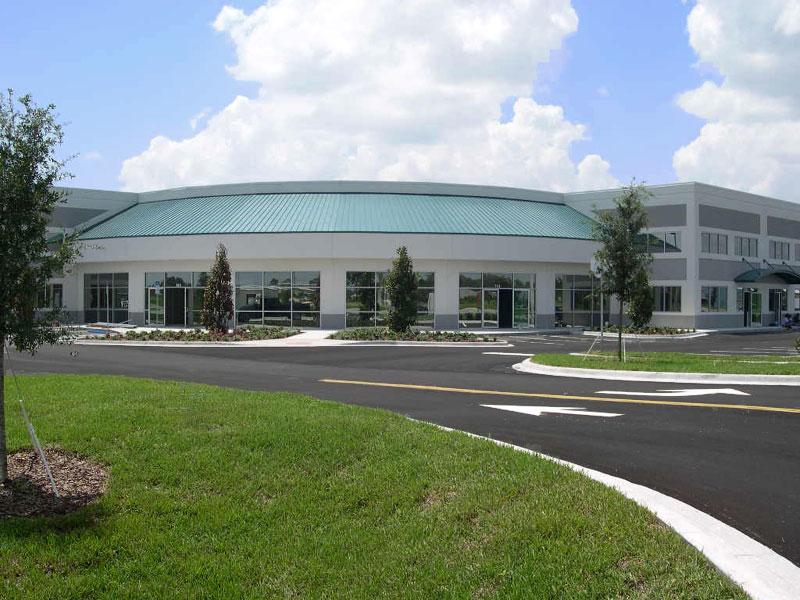 Warehouse and assembly facility near Orlando International Airport, purchased in 2005 .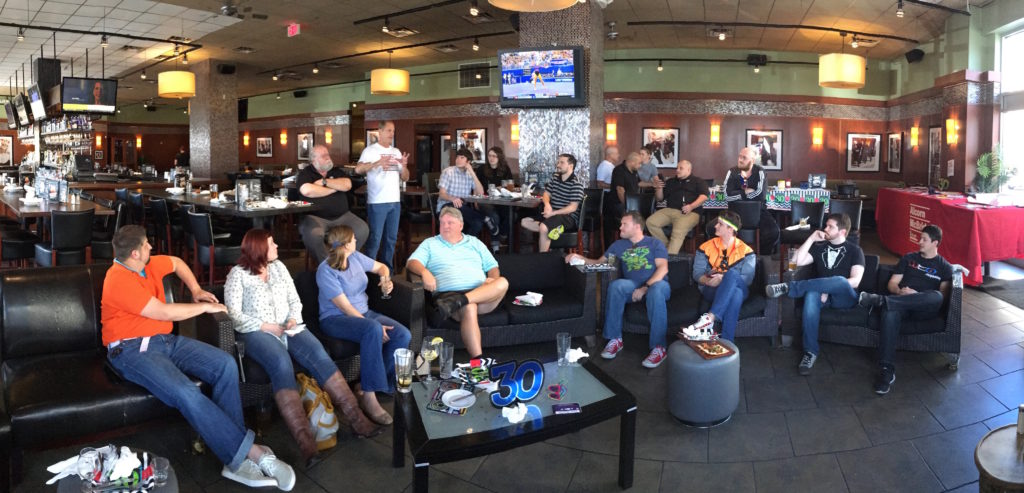 30th Anniversary Celebration at Bar Louis