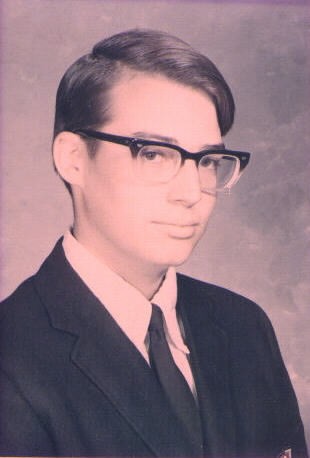 Ninth grade, 1970. The world is about to end in nuclear war, and I look pretty pissed about it. Harvard School for Boys had changed from a military school (seventh and eight grades) to dark blue uniforms. Fortunately, the uniforms only lasted one more year. By 1971 we were all wearing tie-died bell bottoms and had hair down to our ass.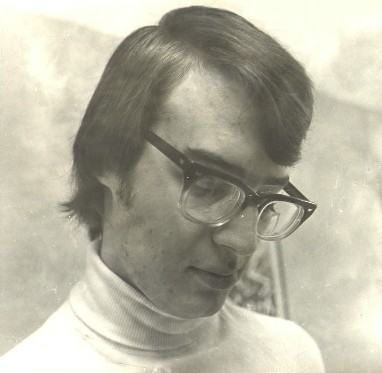 Well maybe not our ass, but en-route there. Eleventh grade, rock musician, speech and debater, but still a geek.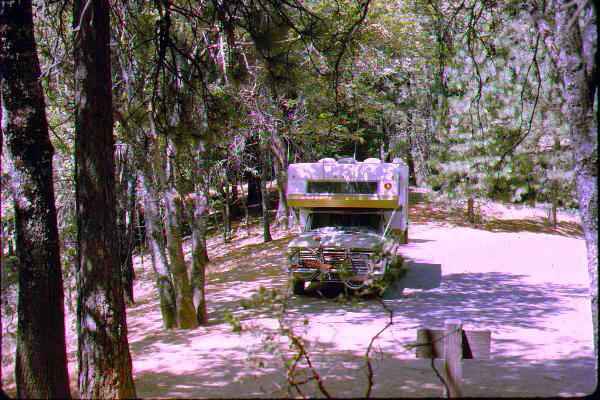 In the early summers my family went to Lake of the Woods Oregon camping for two weeks…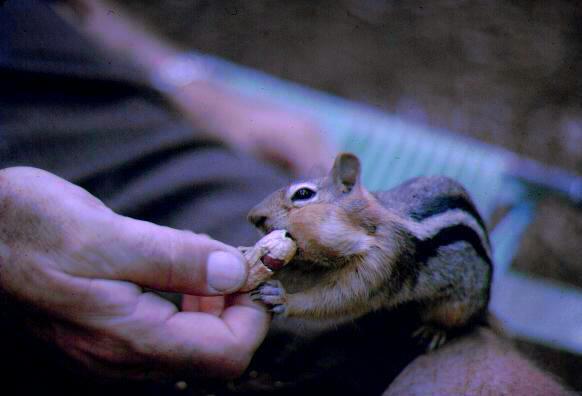 …which we spent feeding chipmunks. This guy, Hungry Harry, showed up two years in a row.

Meanwhile, our cat, Muffin, hid in the closet of the camper.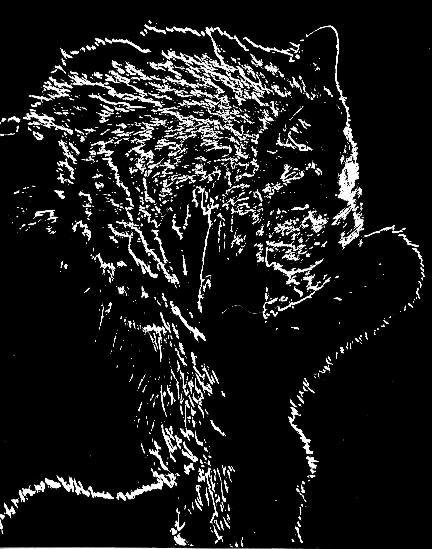 An art shot of Muffin, 1972.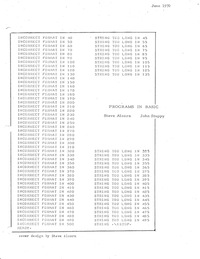 Programs in BASIC 1970
Programs in BASIC, a book we wrote in the ninth grade about computer programming. Our school's 33ASR teletype with punched tape reader was the bleeding edge of technology. I connected to the GE time sharing service at 110 baud via modem dial up. You stuck the phone receiver into its acoustic couple and prayed… and waited. This book was a term project, and contained this really well rittne introduction (especially considering we were 14) and 50 pages of programs and descriptions.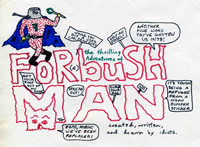 Forbush Man 1969
I have only tha vaguest recollection of creating these comic strips with my best friend, John Bayard Taylor Campbell III (now a US Congressman) when we were in 8th or 9th grade.
Forbush Man was the mascot of Marvel Comics' Not Brand Echh, a 1960s comic book that spoofed other comic books, including Marvel's own line of superhero titles. The running joke in our comic was that it was completely different, since our character was For(e)bush Man.
Later it appears the character morphed into Garbage Man (no doubt so that we could sell our very original character without any fear of infringement). These two strips were drawn in pen and ink, and laboriously shaded using zipatone and decorated with rub on lettering.
There are a total of 21 strips , plus 2 for Garbage Man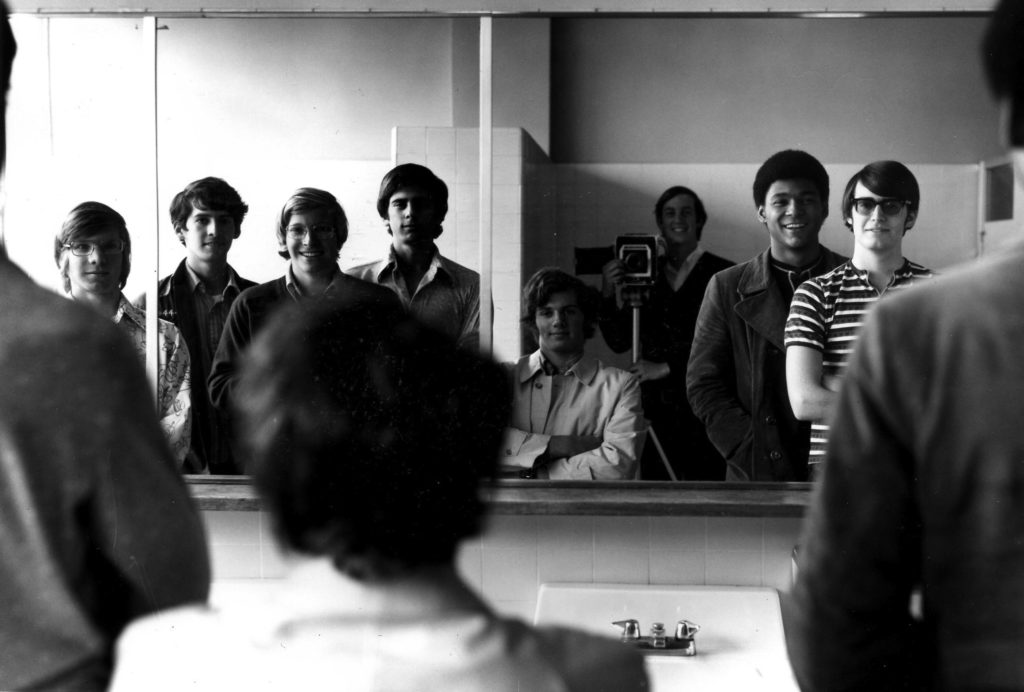 1973 Harvard Sentinel Yearbook Staff
I was the editor of the Harvard Sentinel Yearbook in 1973, my graduating year. This was my senior page. I also wrote the Epilogue: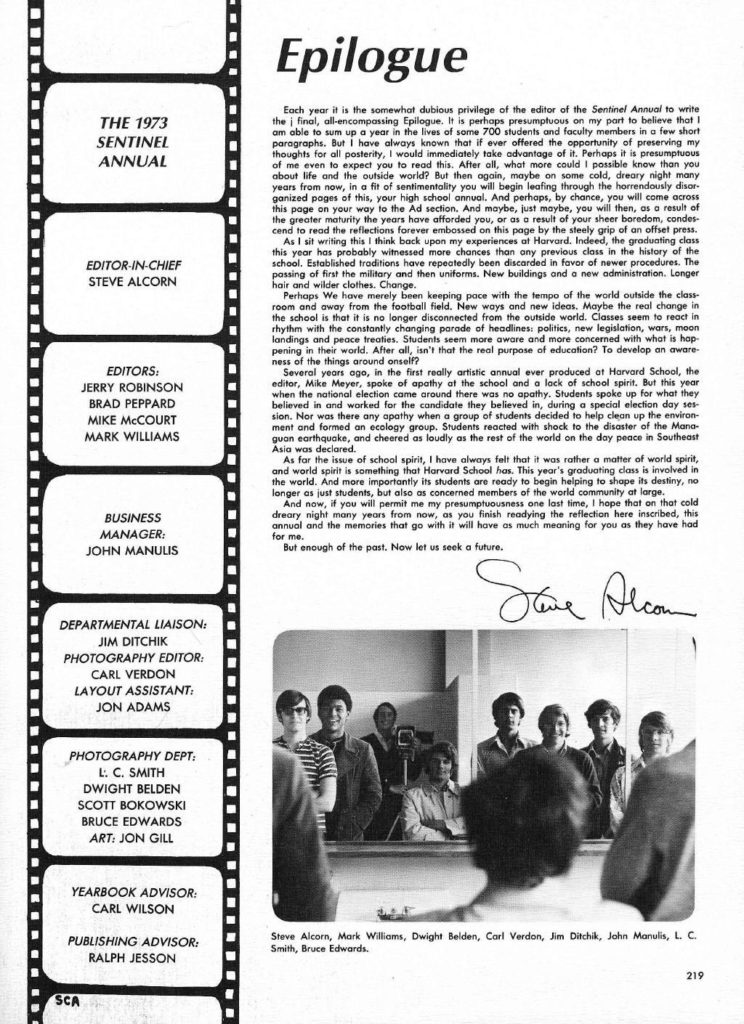 The text:
Each year it is the somewhat dubious privilege of the editor of the Sentinel Annual to write the final, all-encompassing Epilogue. It is perhaps presumptuous on my part to believe that I am able to sum up a year in the lives of some 700 students and faculty members in a few short paragraphs. But I have always known that if ever offered the opportunity of preserving my thoughts for all posterity, I would immediately take advantage of it. Perhaps it is presumptuous of me even to expect you to read this. After all, what more could I possibly know than you about life and the outside world? But then again, maybe on some cold, dreary night many years from now, in a fit of sentimentality you will begin leafing through the horrendously disorganized pages of this, your high school annual. And perhaps, by chance, you will come across this page on your way to the Ad section. And maybe, just maybe, you will then, as a result of the greater maturity the years have afforded you, or as a result of your sheer boredom, condescend to read the reflections forever embossed on this page by the steely grip of an offset press.
As I sit writing this I think back upon my experiences at Harvard. Indeed, the graduating class this year has probably witnessed more changes than any previous class in the history of the school. Established traditions have repeatedly been discarded in favor of newer procedures. The passing of first the military and then uniforms. New buildings and a new administration. Longer hair and wilder clothes. Change.
Perhaps we have merely been keeping pace with the tempo of the world outside the classroom and away from the football field. New ways and new ideas. Maybe the real change in the school is that it is no longer disconnected from the outside world. Classes seem to react in rhythm with the constantly changing parade of headlines: politics, new legislation, wars, moon landings and peace treaties. Students seem more aware and more concerned with what is happening in their world. After all, isn't that the real purpose of education? To develop an awareness of the things around oneself?
Several years ago, in the first really artistic annual ever produced at Harvard School, the editor, Mike Meyer, spoke of apathy at the school and a lack of school spirit. But this year when the national election came around there was no apathy. Students spoke up for what they believed in and worked for the candidate they believed in, during a special Election Day session. Nor was there any apathy when a group of students decided to help clean up the environment and formed an ecology group. Students reacted with shock to the disaster of the Managuan earthquake, and cheered as loudly as the rest of the world on the day peace in Southeast Asia was declared.
As for the issue of school spirit, I have always felt that it was rather a matter of world spirit, and world spirit is something that Harvard School has. This year's graduating class is involved in the world. And more importantly its students are ready to begin helping to shape its destiny, no longer as just students, but also as concerned members of the world community at large.
And now, if you will permit me my presumptuousness one last time, I hope that on that cold dreary night many years from now, as you finish reading the reflection here inscribed, this annual and the memories that go with it will have as much meaning for you as they have had for me.
But enough of the past. Now let us seek a future.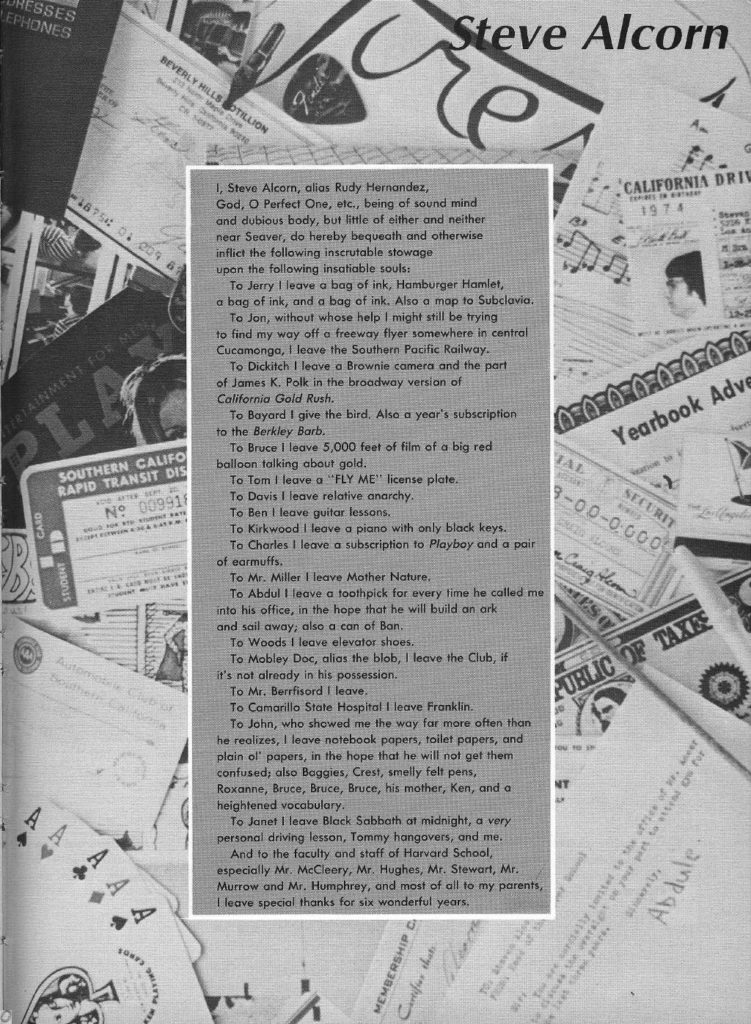 My yearbook page

The original collage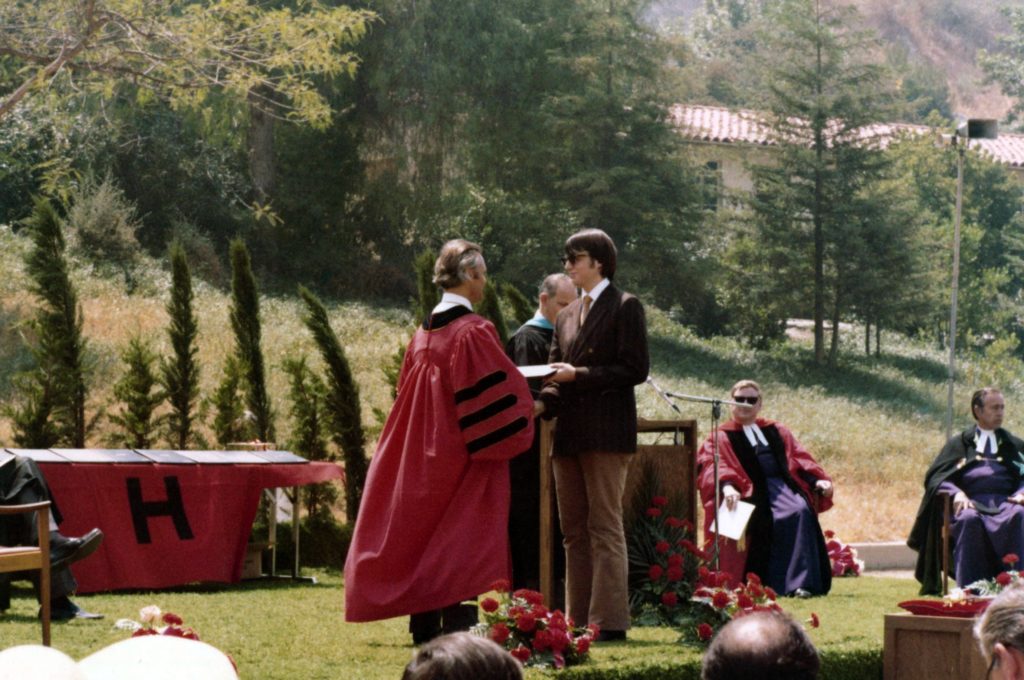 High School Graduation from Harvard, 1973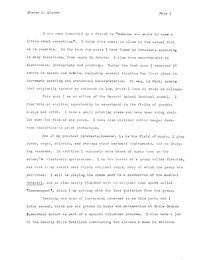 Steve College Essay 1973
Here's my college essay. I don't think this would get you into many schools these days.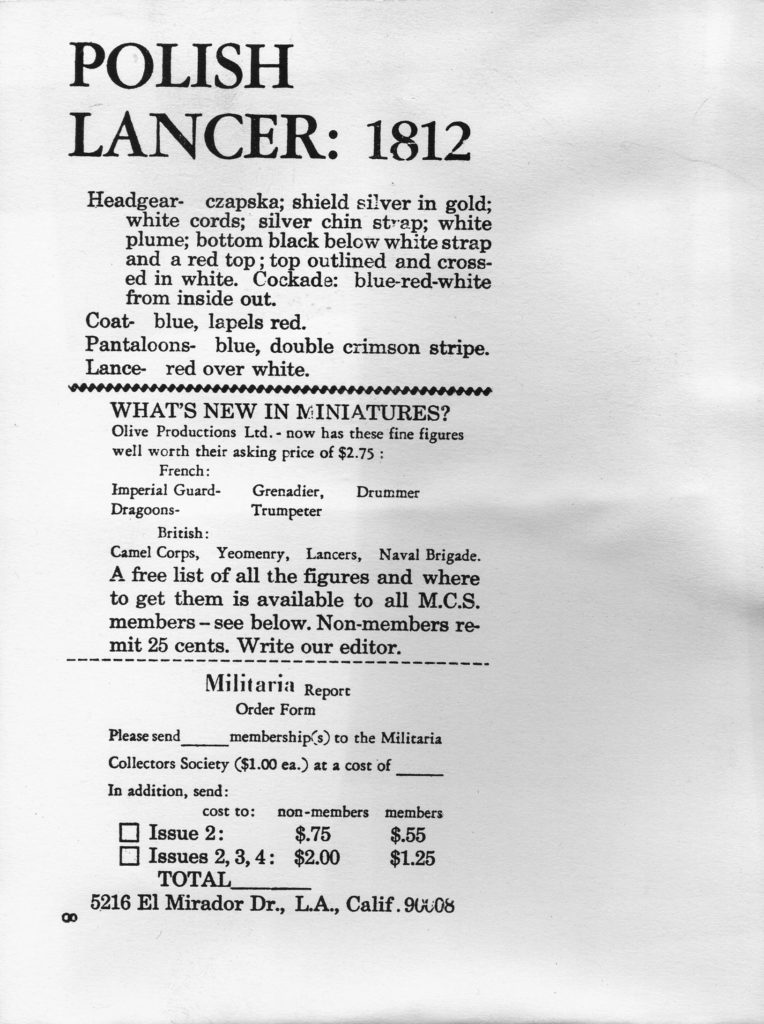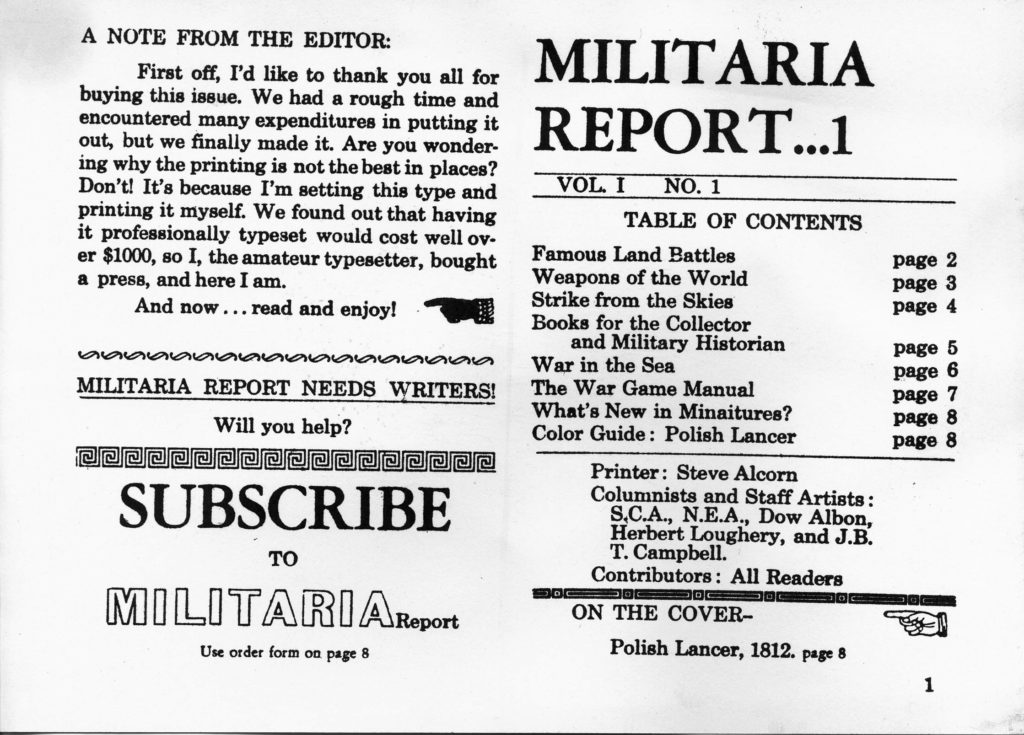 This is the typography mentioned in the essay. It took about a week to set the loose type for these two pages of a pamphlet I was publishing.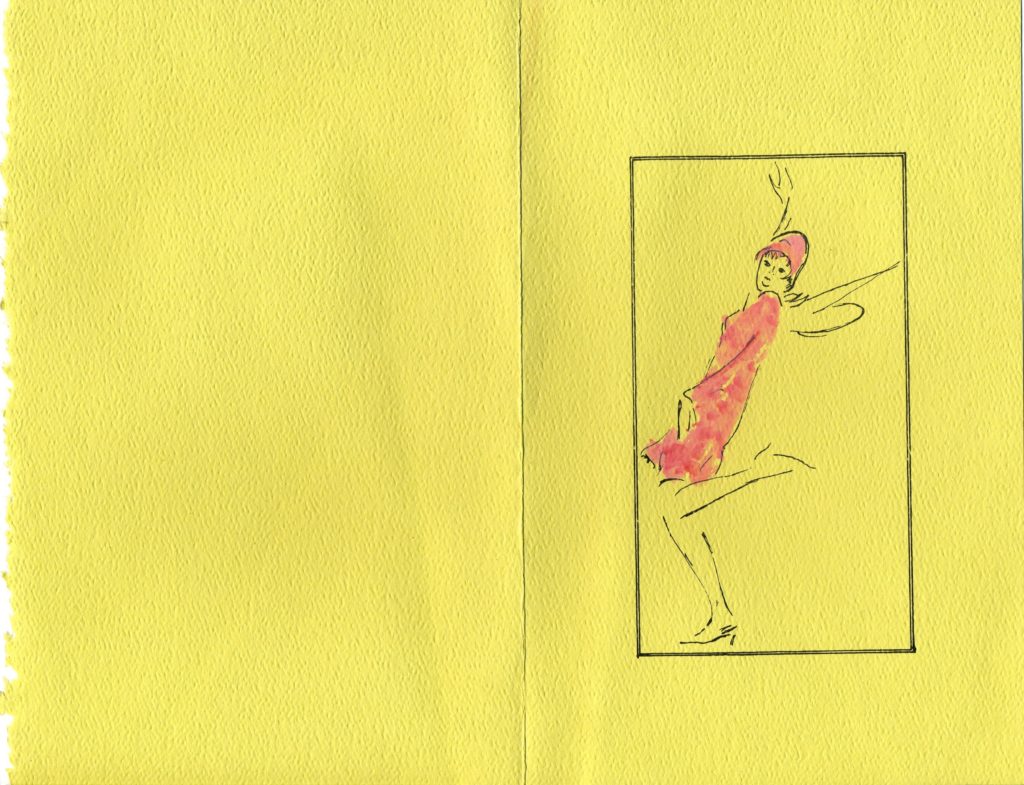 I taught dancing at The Beverly Hills Cotilion for several years. Here are the programs I designed for two of their galas.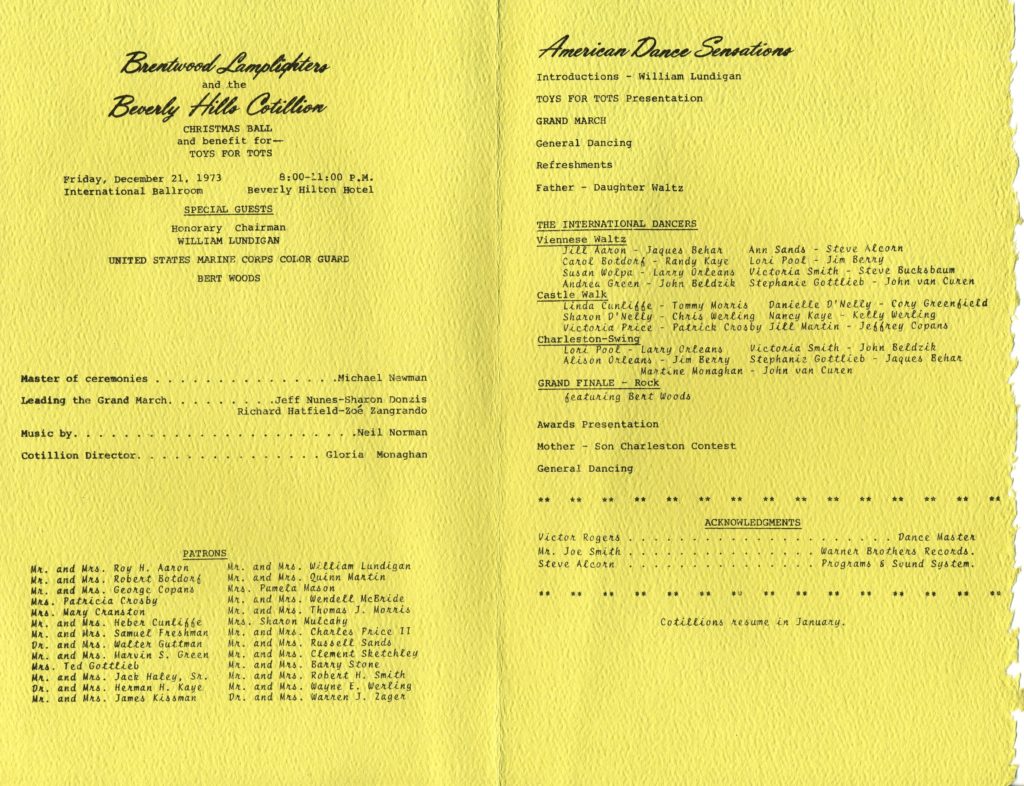 Words cannot express how hard these were to make with only a typewriter and rub on letters.

I snuck my camera into a store and took a picture of this radio, then printed it in the darkroom using Kodalith film.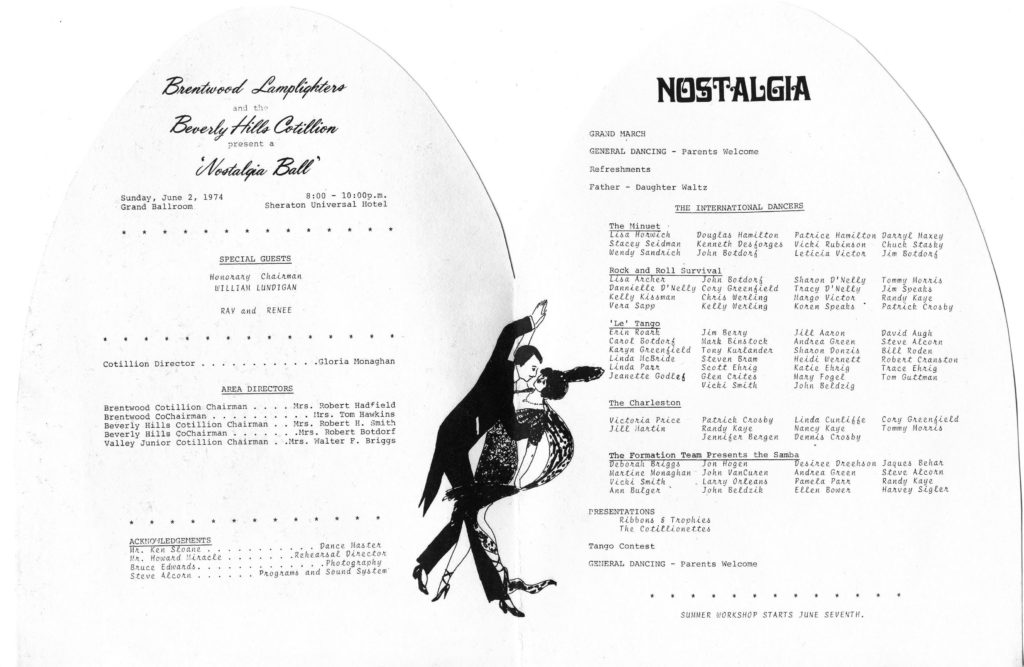 All those lined up columns! And then I had to cut the curved top on hundreds of them.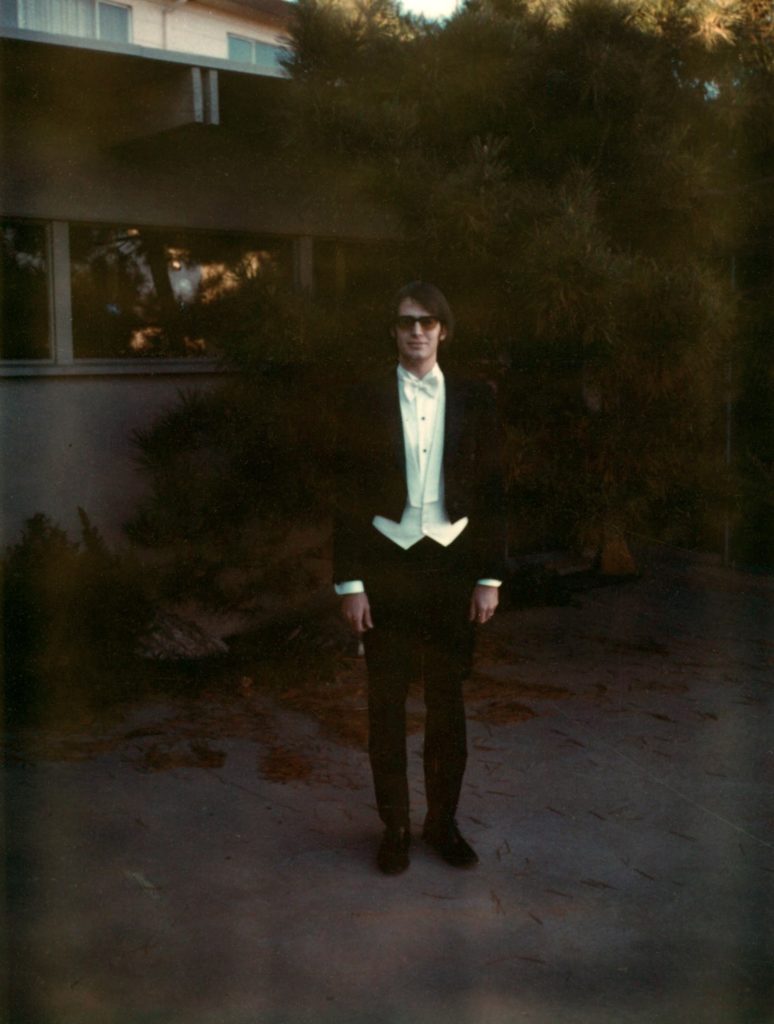 Ready to dance
Linda and I met in 1973, while we were still in High School. We were both taking Ballroom Dance lessons at the Beverly Hills Cotillion. We attended the UCLA School of Engineering together.

This was taken at her senior prom, May 18, 1974, which we still recognize as an anniversary.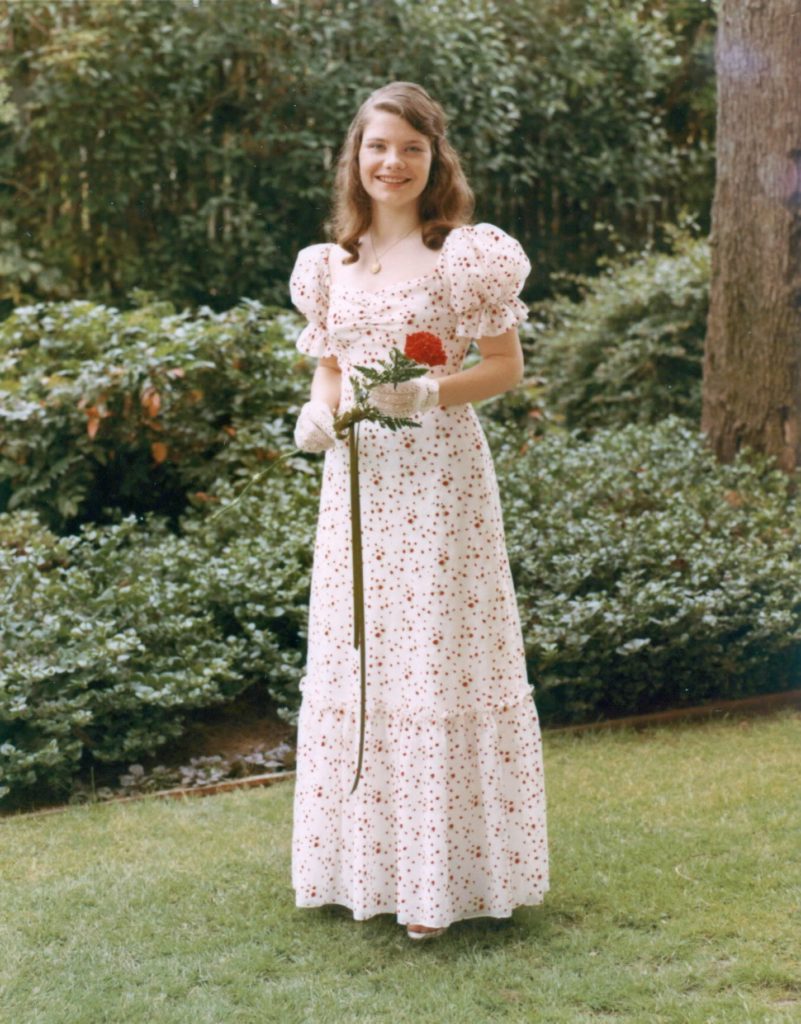 Linda's high school graduation, 1974.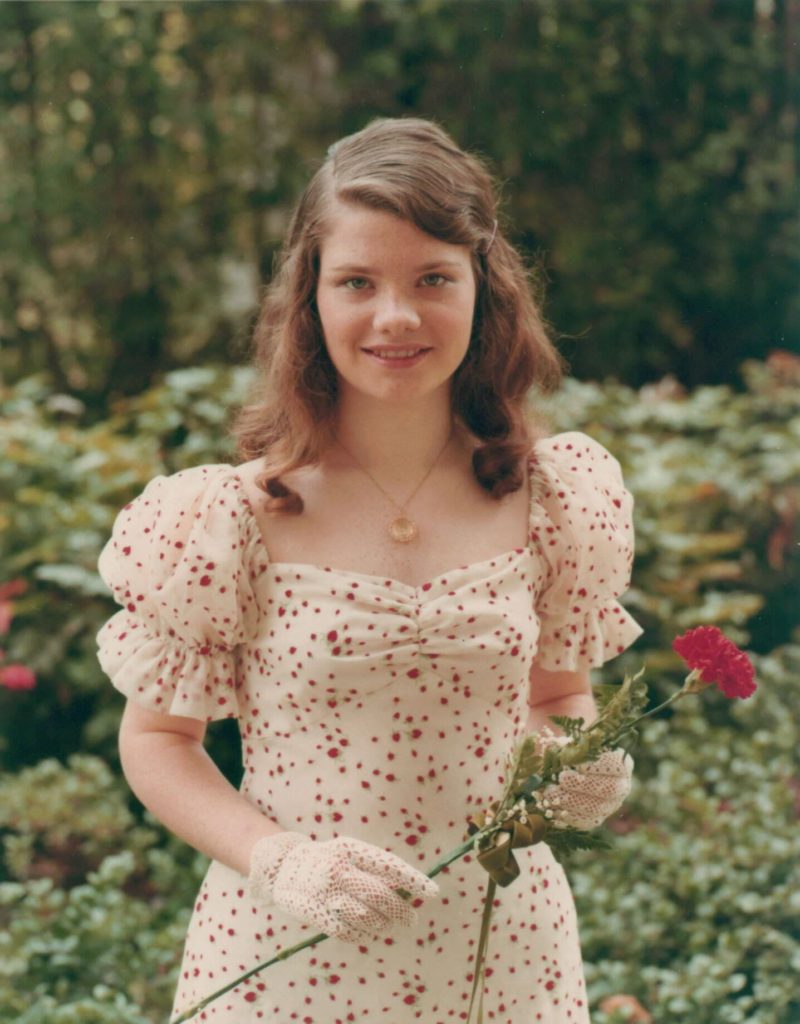 Linda's high school graduation, 1974.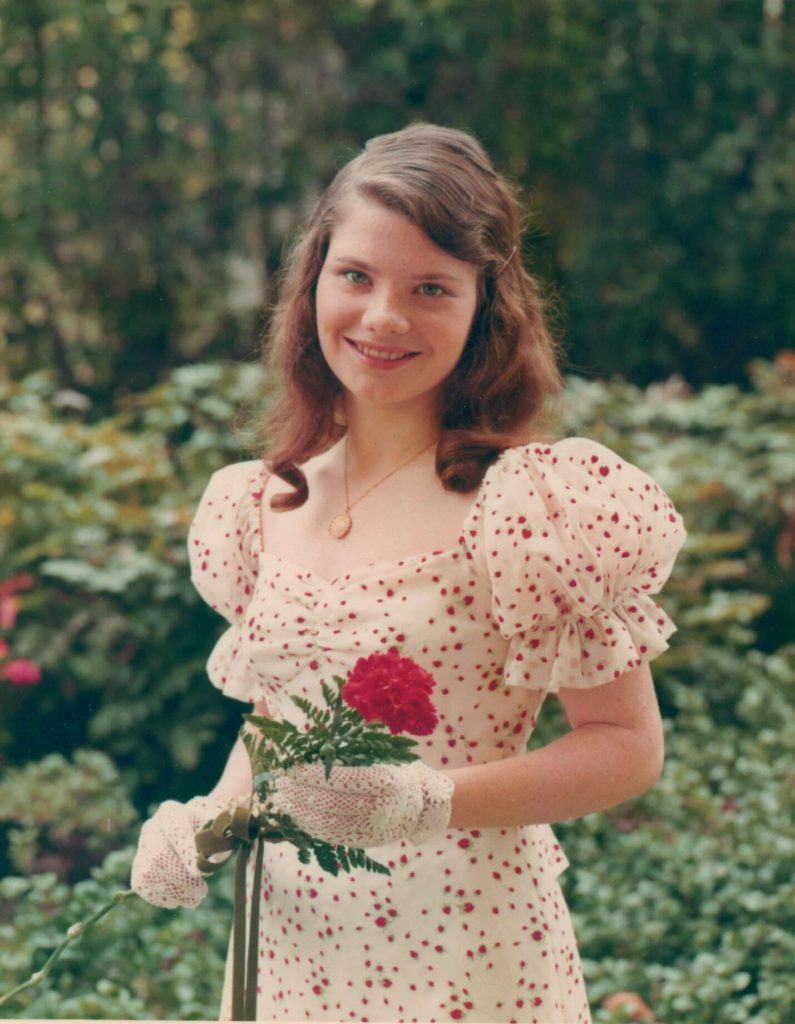 Linda's high school graduation, 1974.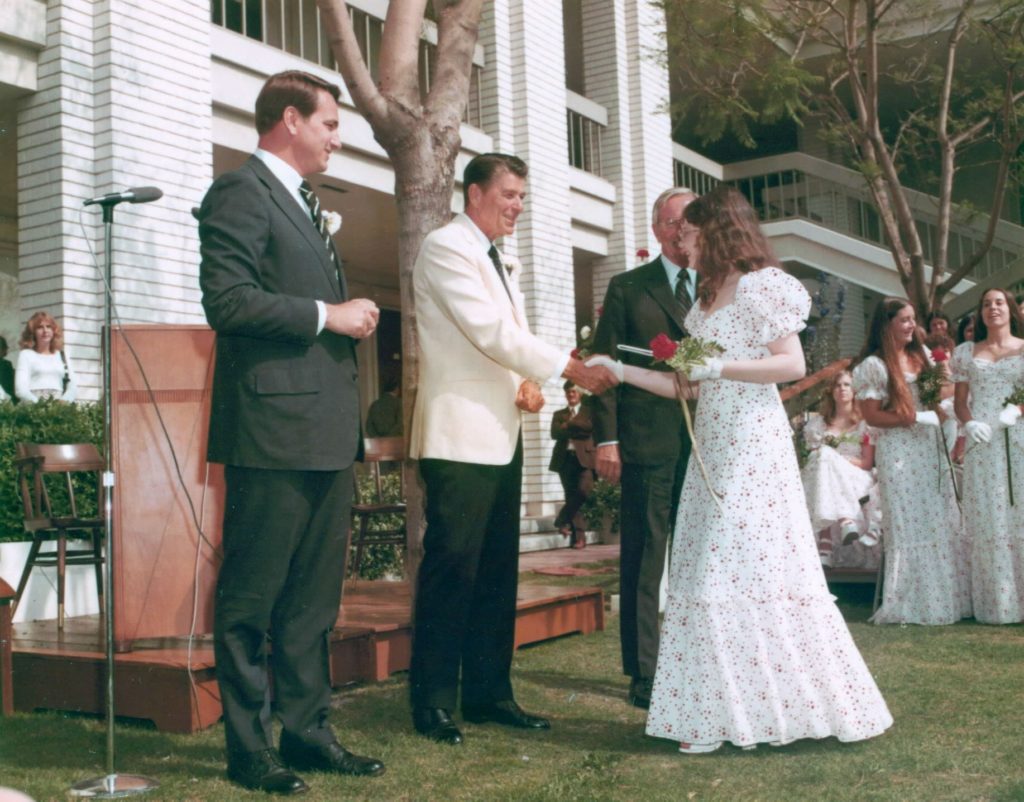 Linda receiving her diploma from Ronald Regan, then governor of California, at her 1974 high school graduation.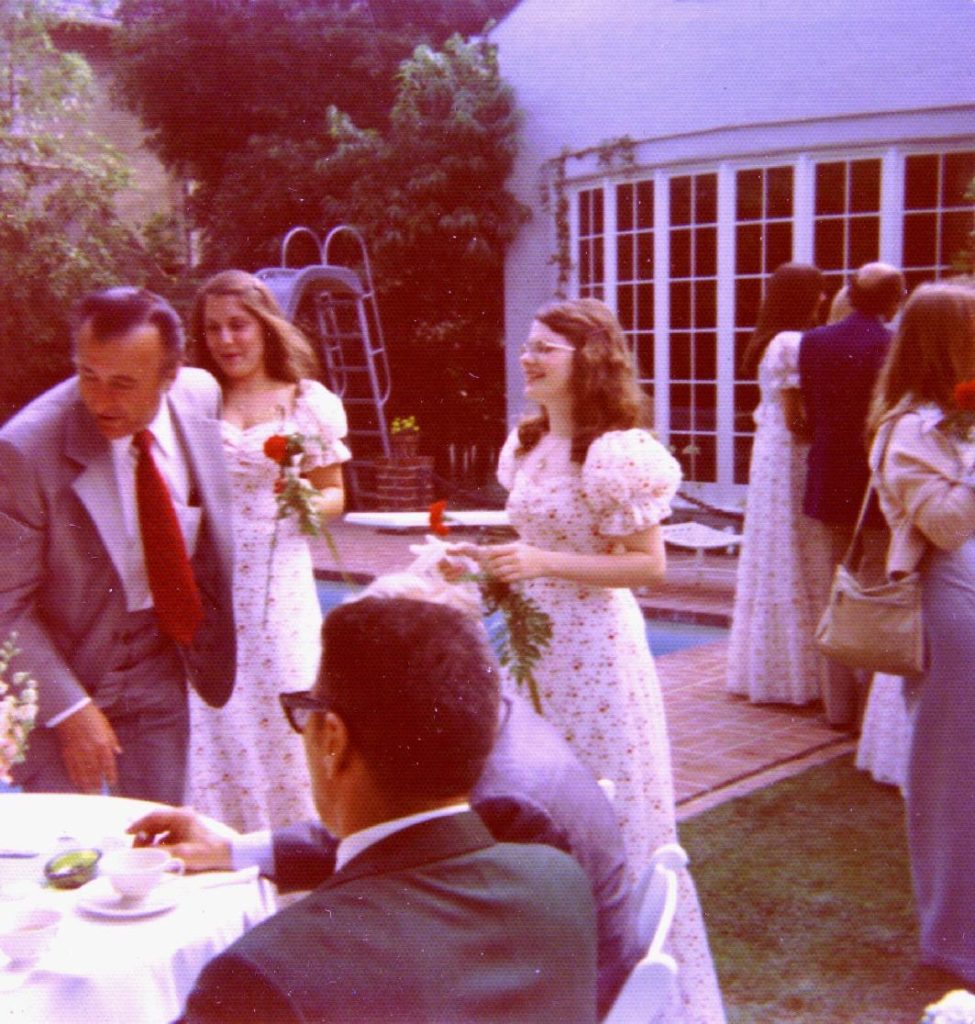 Linda's high school graduation reception, 1974.


A photo booth in 1975. Cool shades, eh?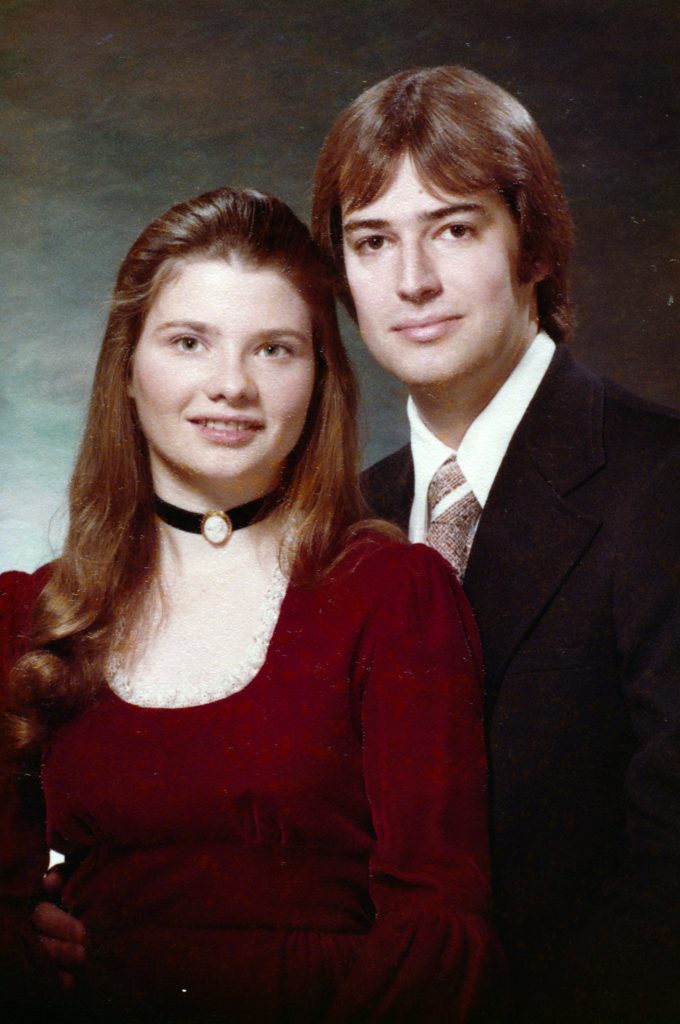 These were taken mid-college, 1976 or so, after we became engaged (although our parents didn't know it). One of my early experiments with contacts had just failed, but I took my glasses off for the picture. Unfortunately, when we gave the photo to our parents as a gift, they didn't recognize me.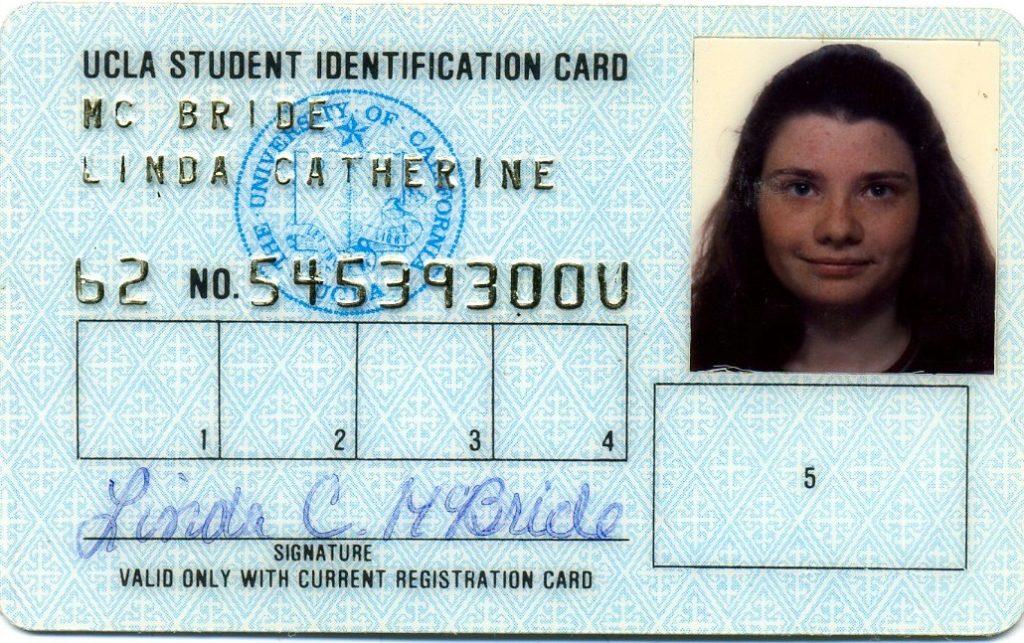 UCLA student ID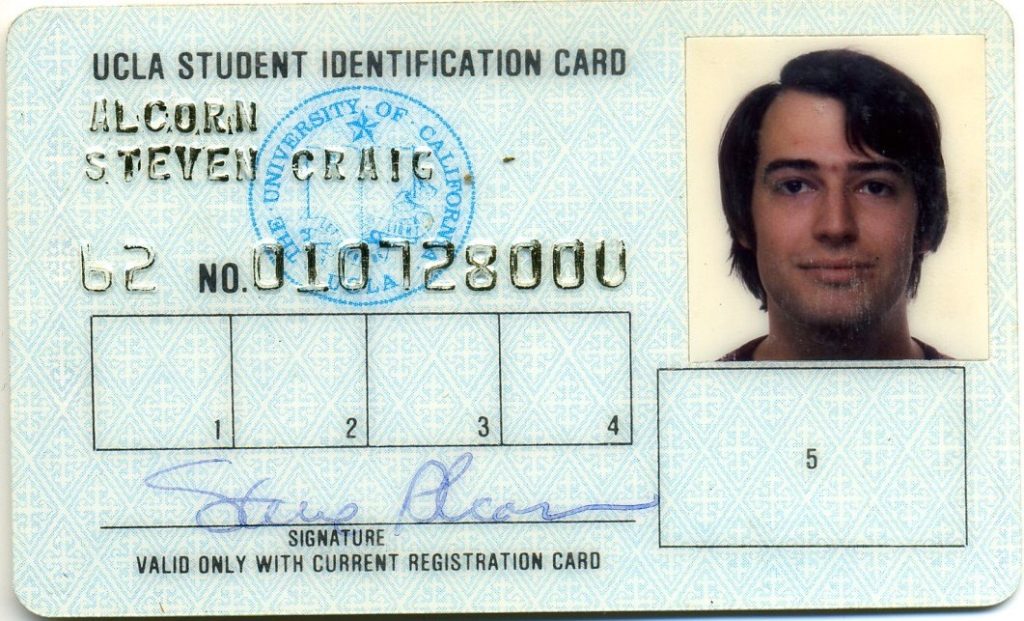 UCLA student ID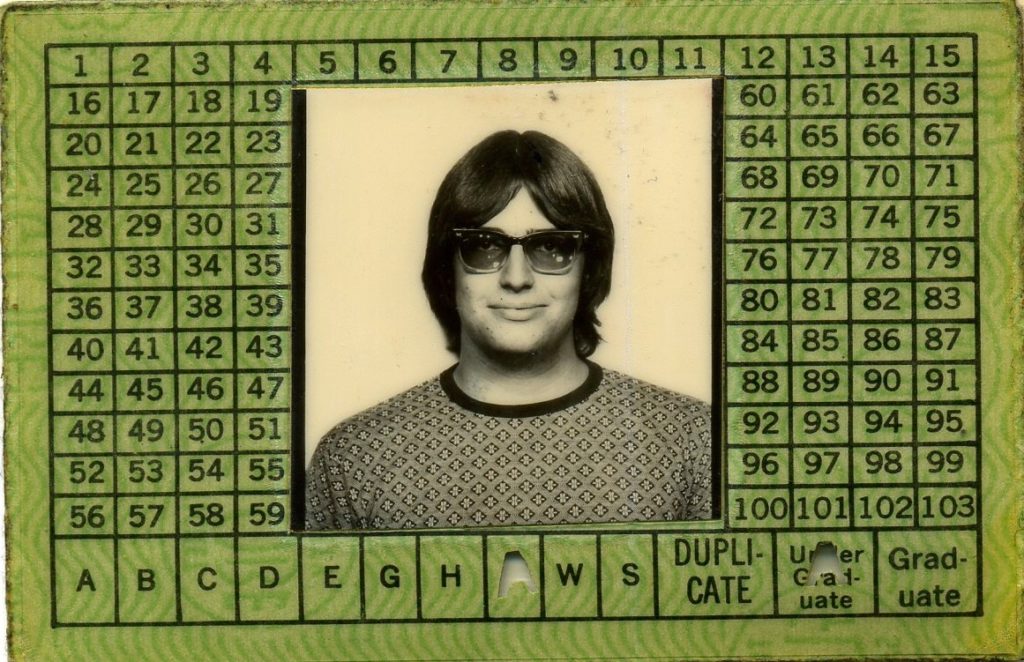 UCLA student ID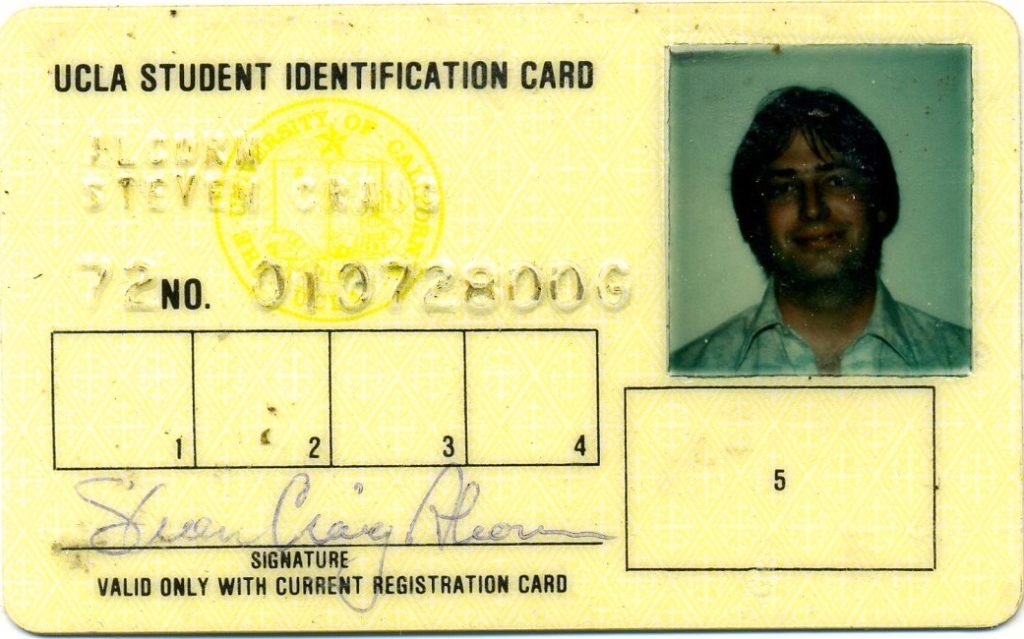 UCLA graduate student ID

UCLA Athletics Card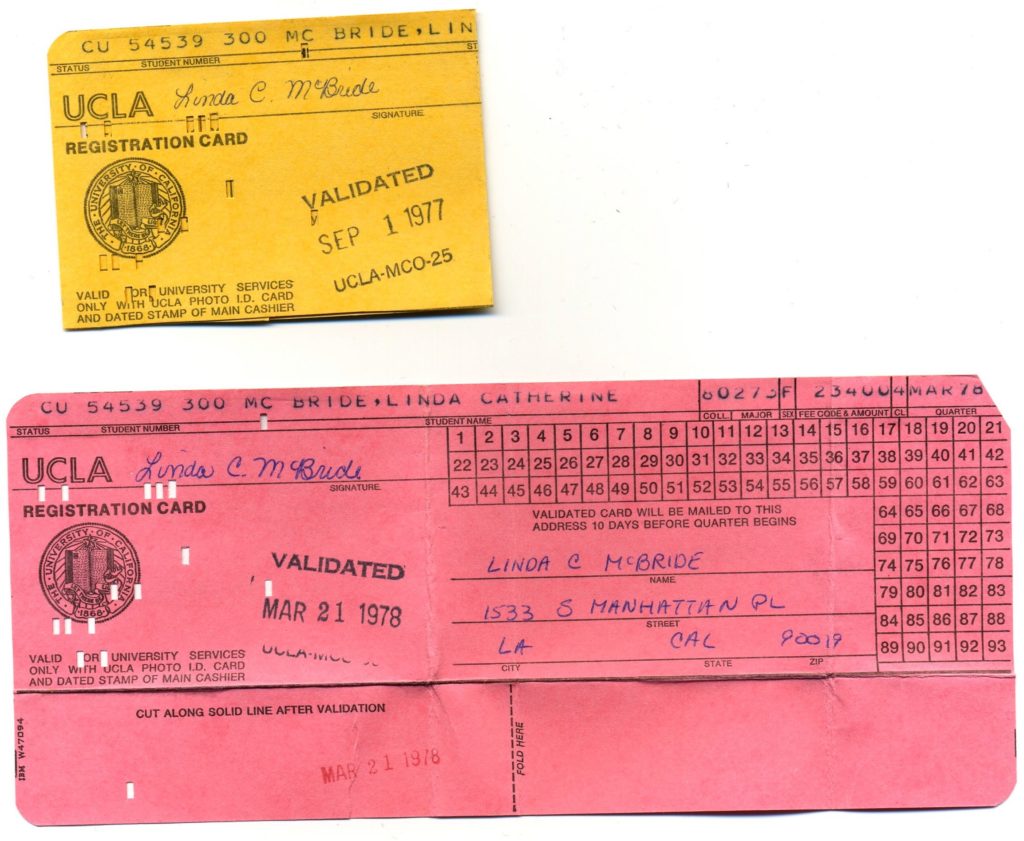 This is what the quarterly UCLA Registration cards looked like. They were very proud of their computer. (Yes, they had exactly one. It was an IBM 360/90.) So they used it to make these IBM punch cards, which you folded up to fit in your wallet.
While at UCLA I wrote record reviews for The Daily Bruin, because you got to keep the record. Although it sounds like that usually wasn't a big benefit.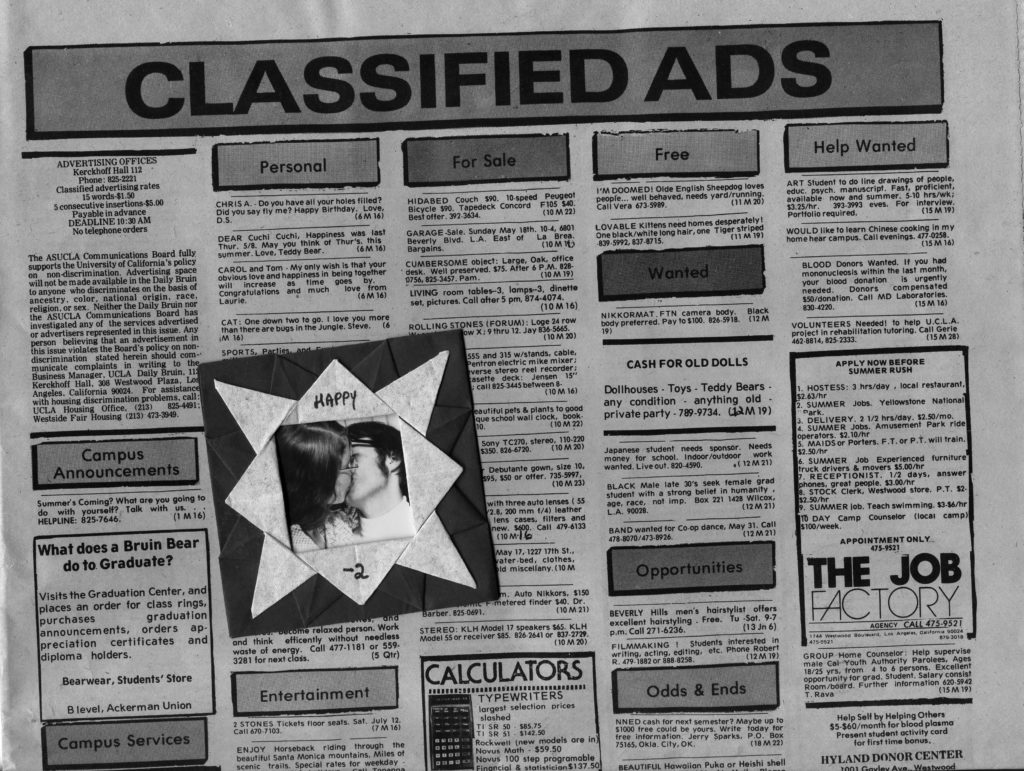 May 18, 1975 classified ad and origami Linda made for our first "anniversary," a year after we started going together.

1974 driver's license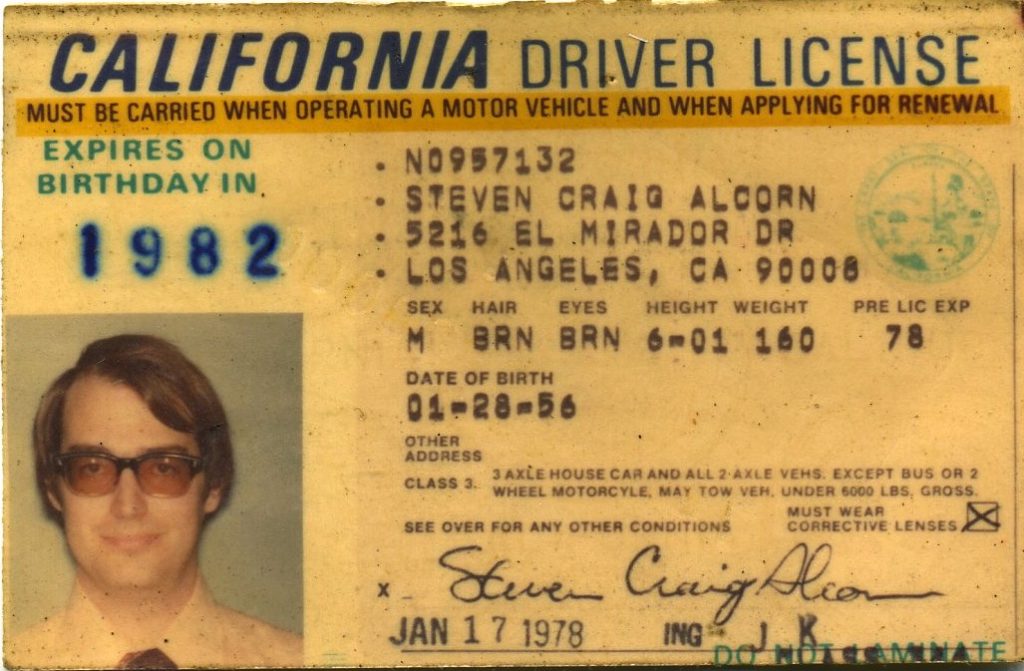 1978 driver's license

Linda visited Colorado with her grandmother and rode this inclined railway with her great aunt Irene.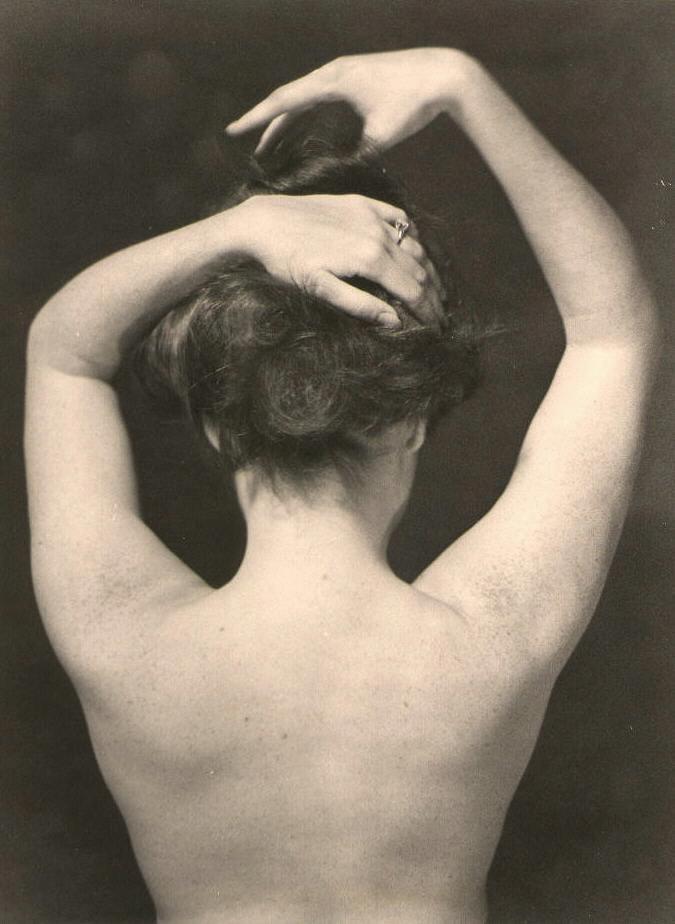 My Favorite of a collection of photos we shot in 1976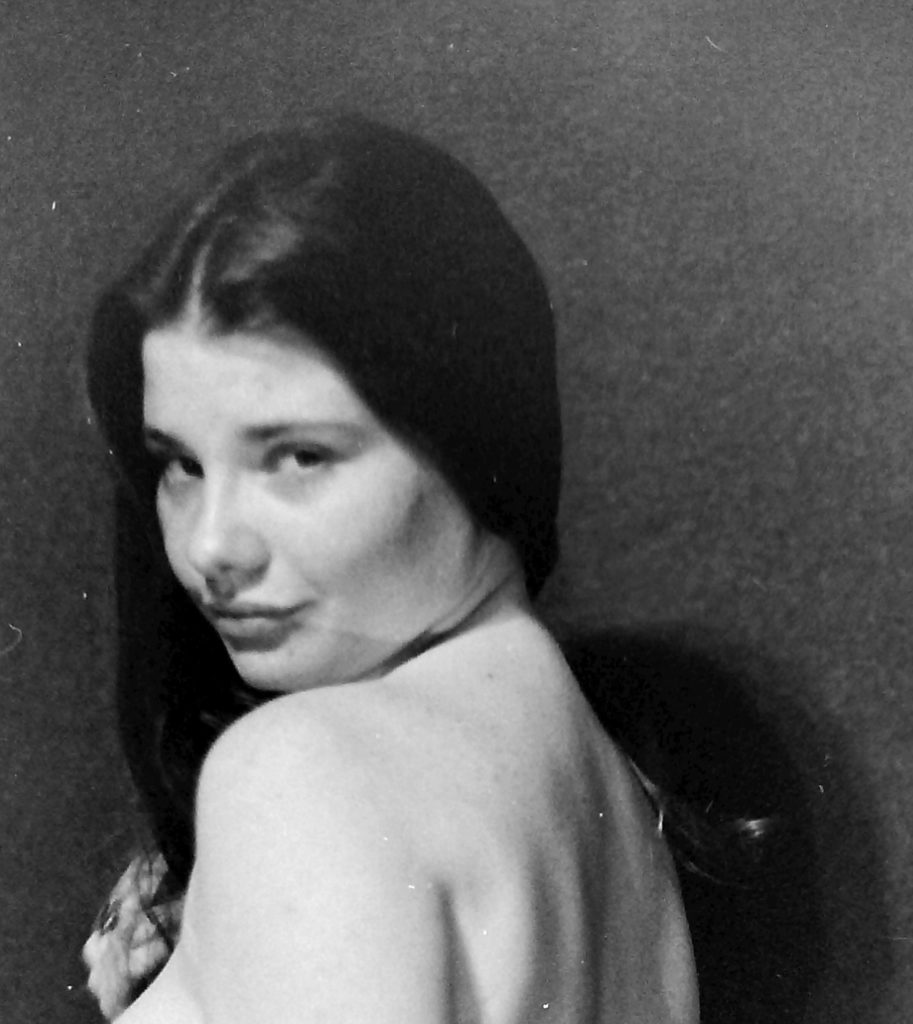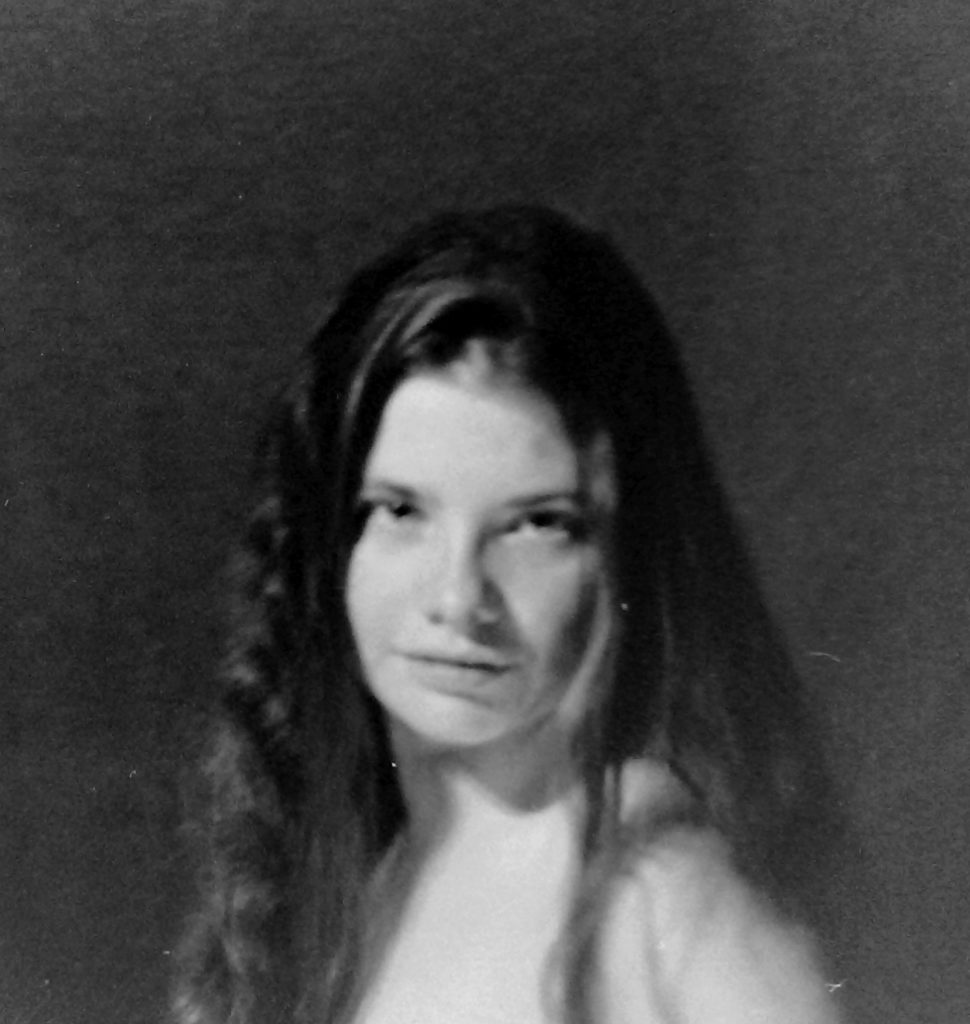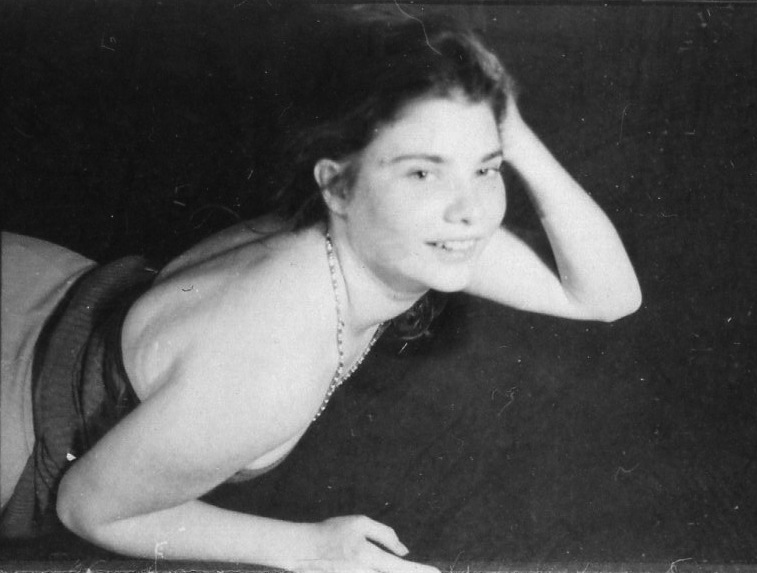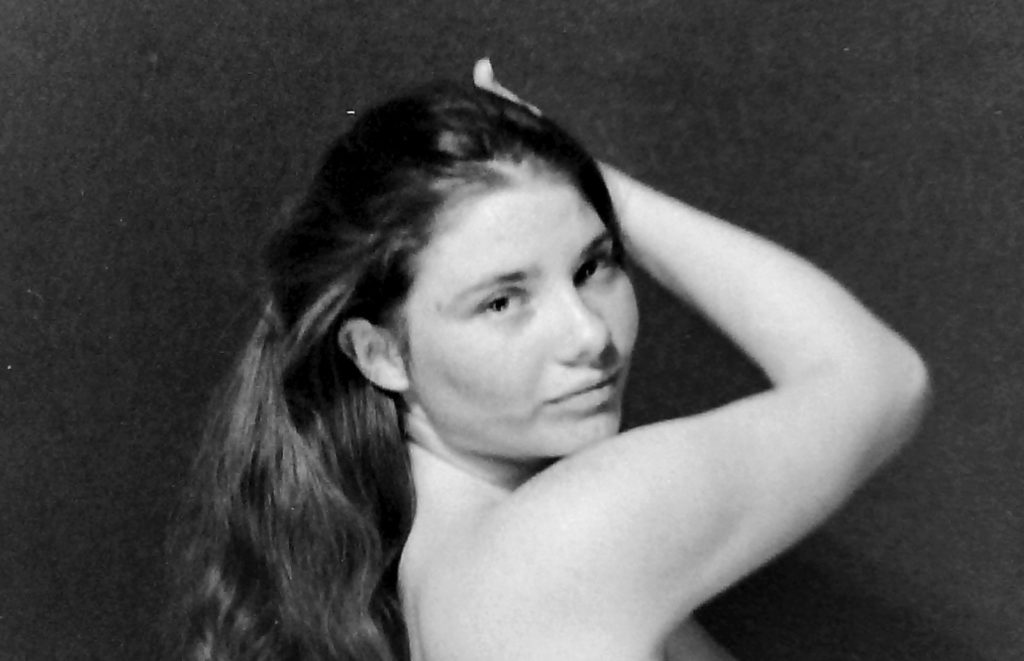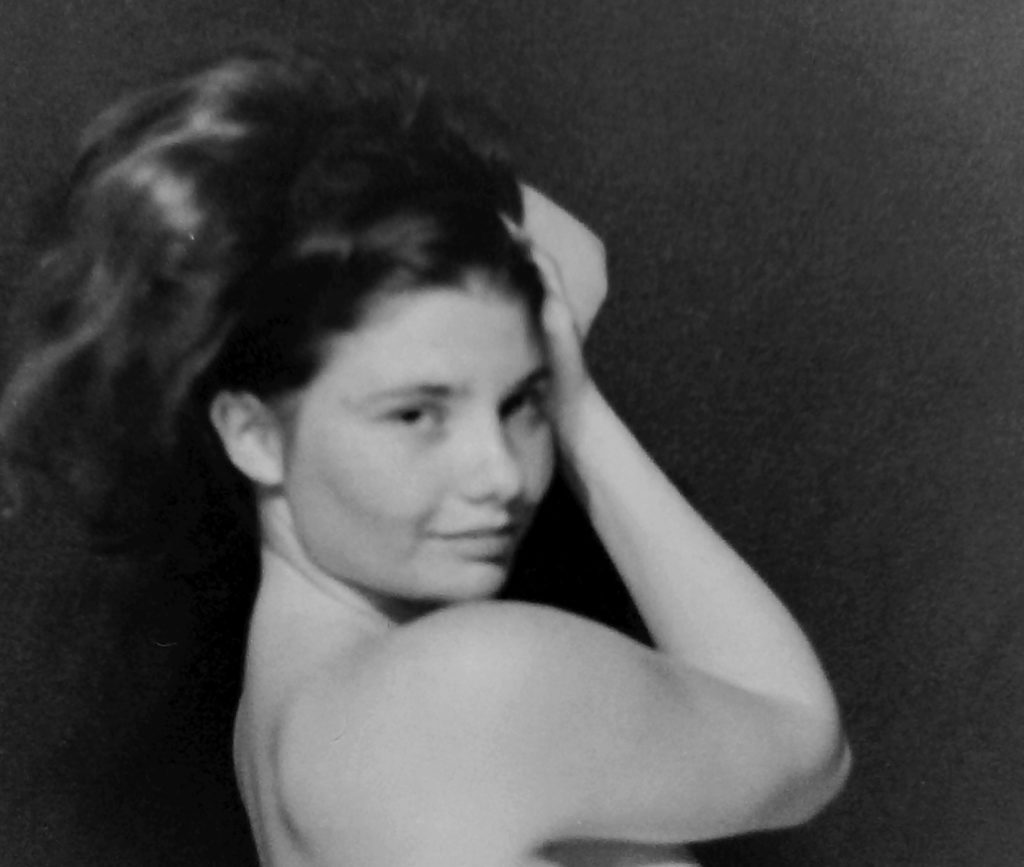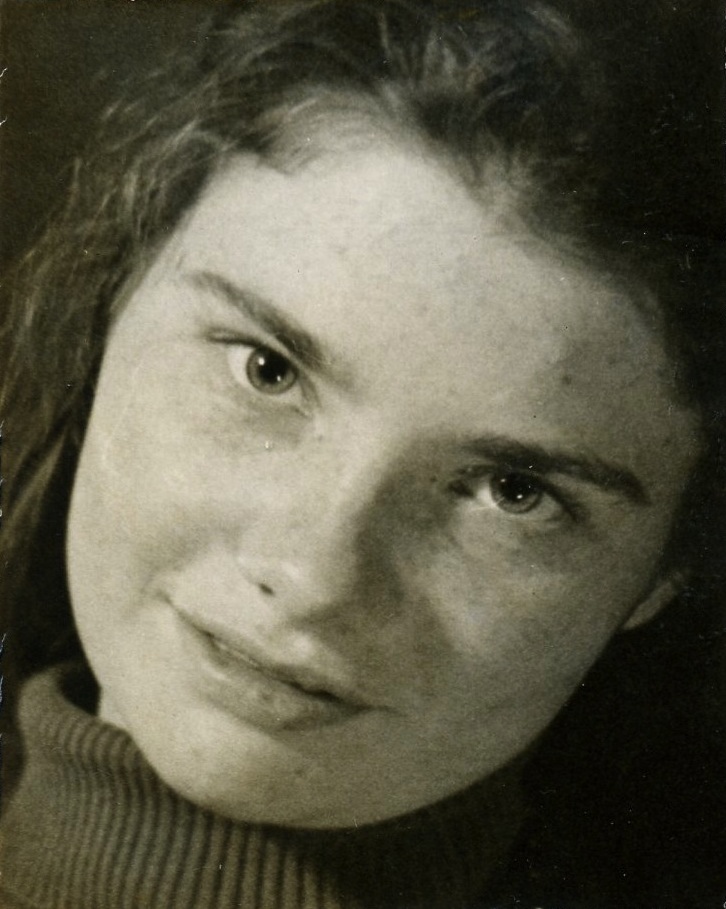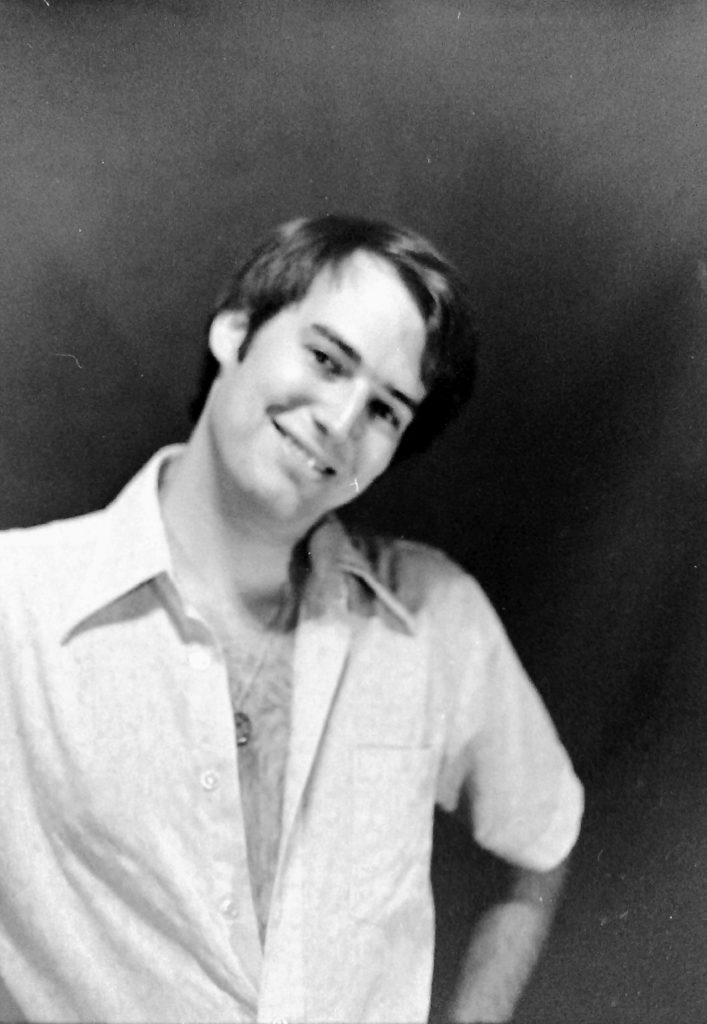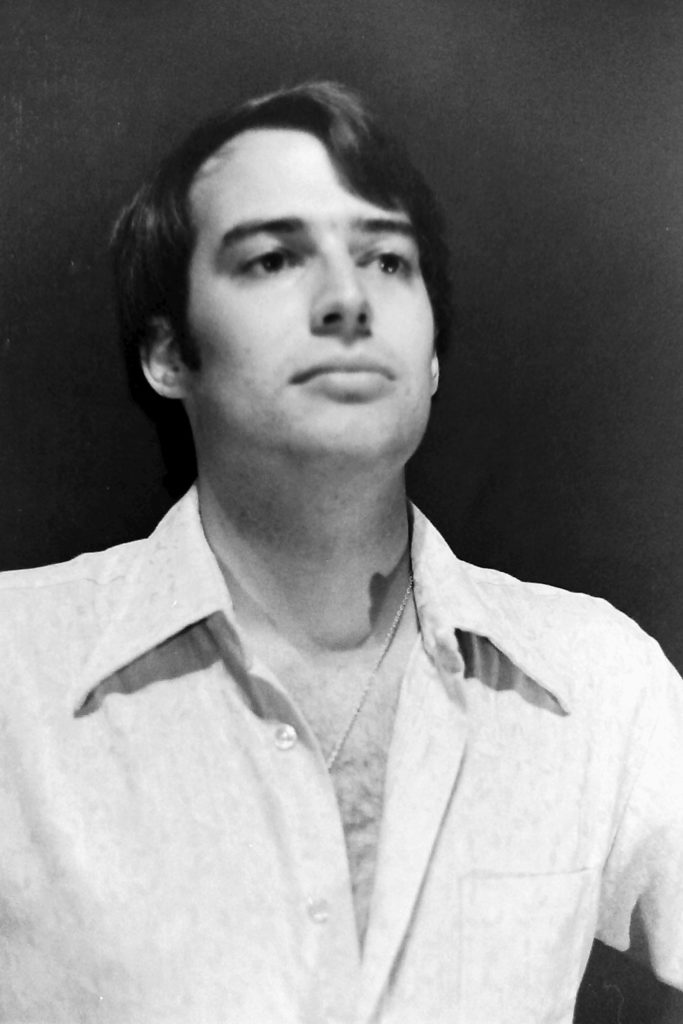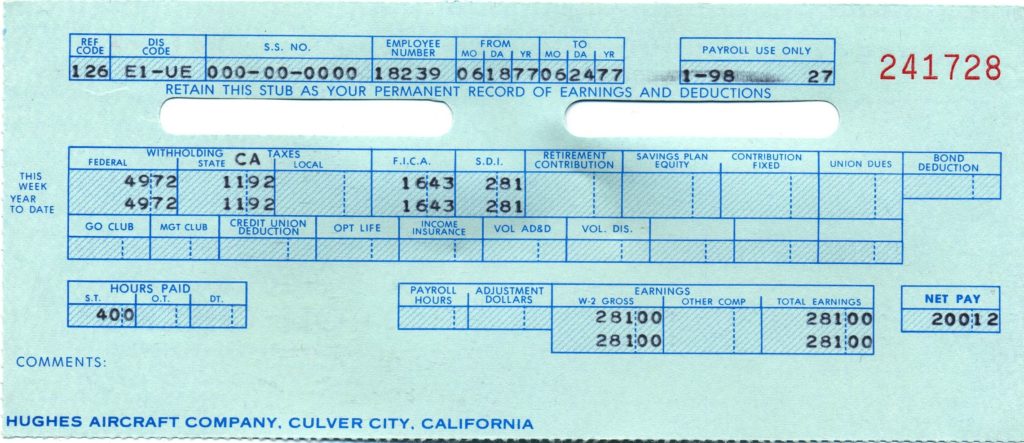 Once I graduated and went to work for Hughes on the Masters Fellowship program, we could get married. Here's my first paycheck. Wow, $300 a week!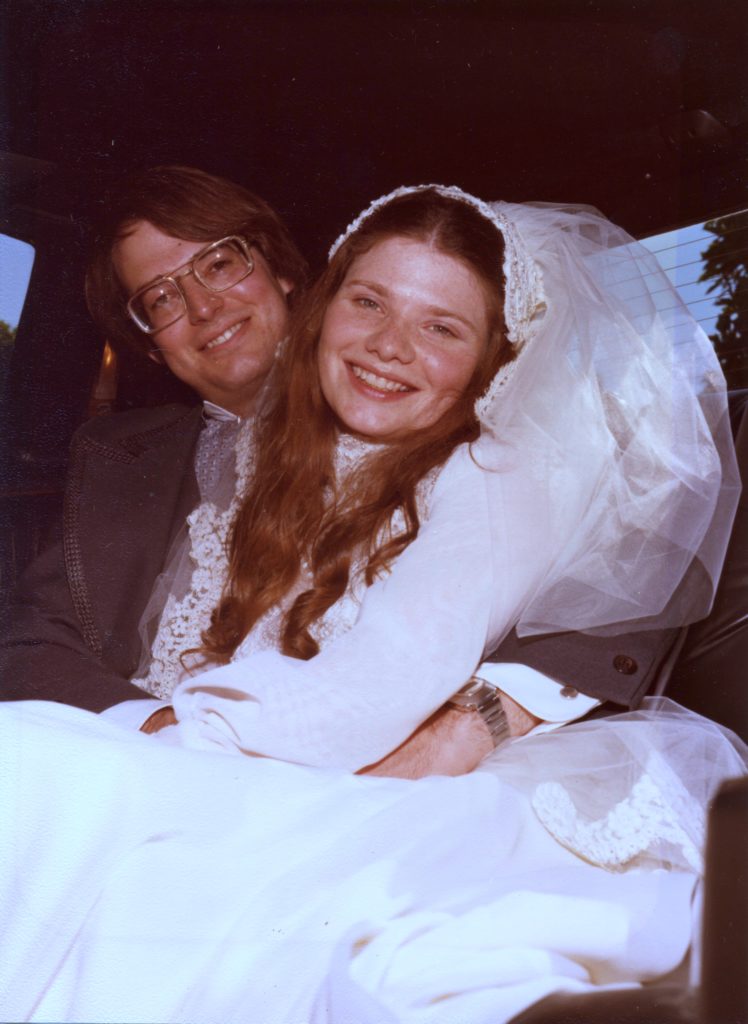 Our wedding day, March 25, 1978. We don't look happy, do we?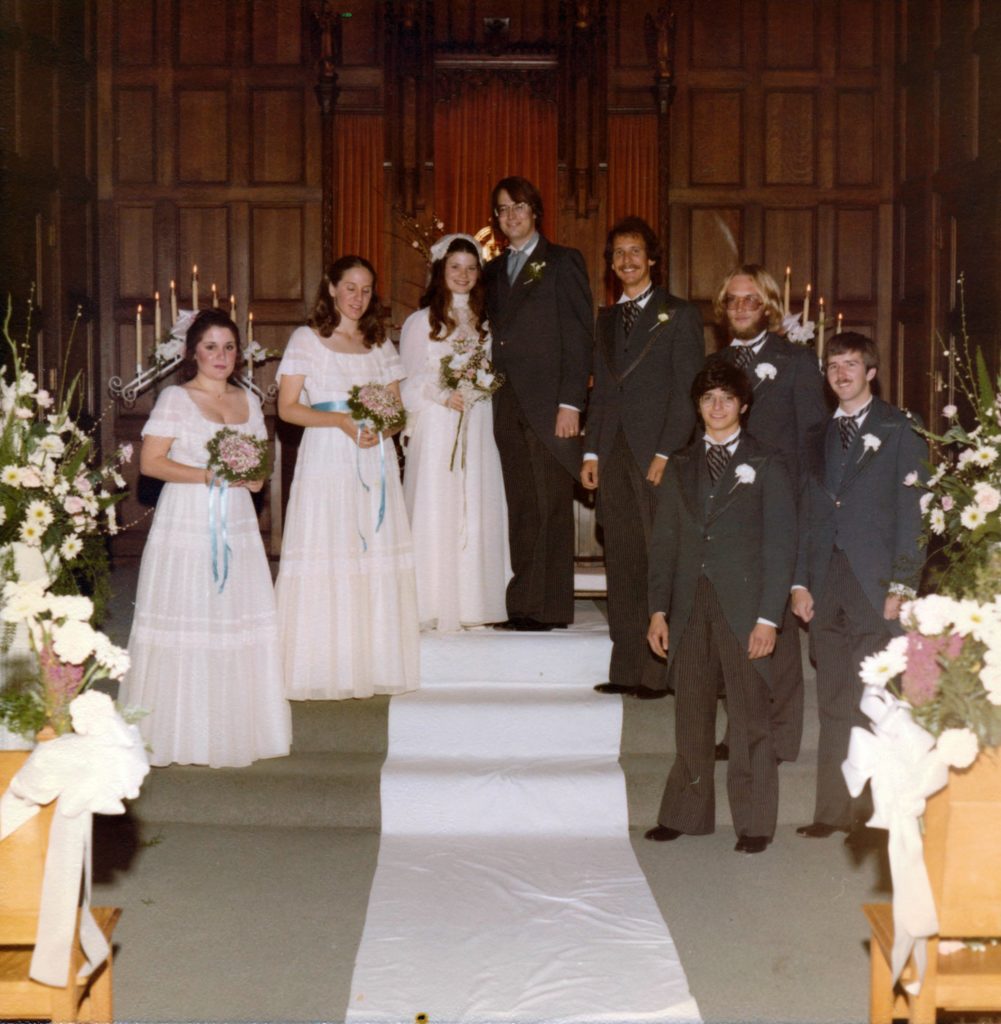 Suzanne Taix, Jan Schuessler, Linda, Steve, John Stuppy, Jerry Robinson, Bob Phalen, John Campbell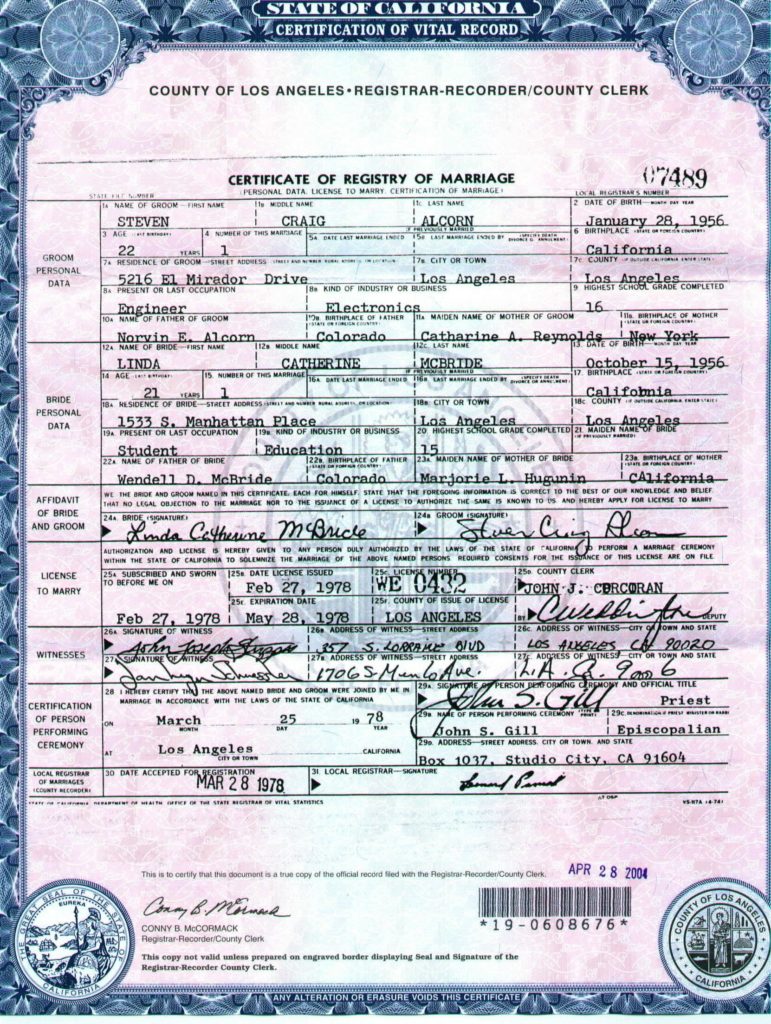 Marriage Certificate.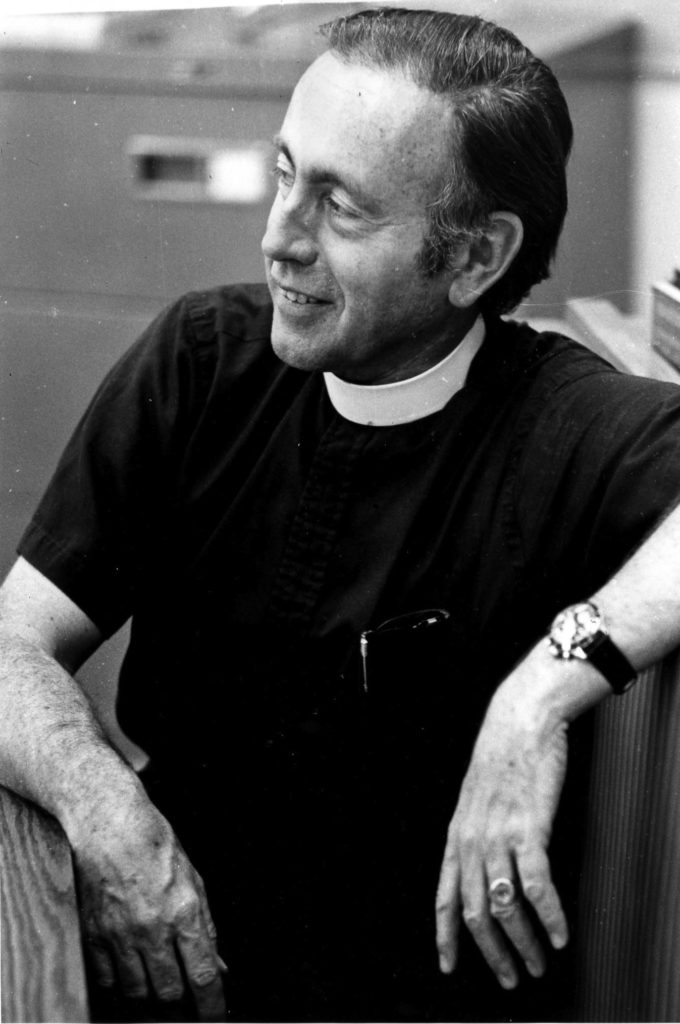 Father John Gill, my 8th grade history teacher, married us.
Remember BioRhythms? They were a popular gimmick in the 70s, and there were machines that would print yours for any date you wanted. Here are mine and Linda's for our wedding day. Hmmm… not a promising day for romance or sex.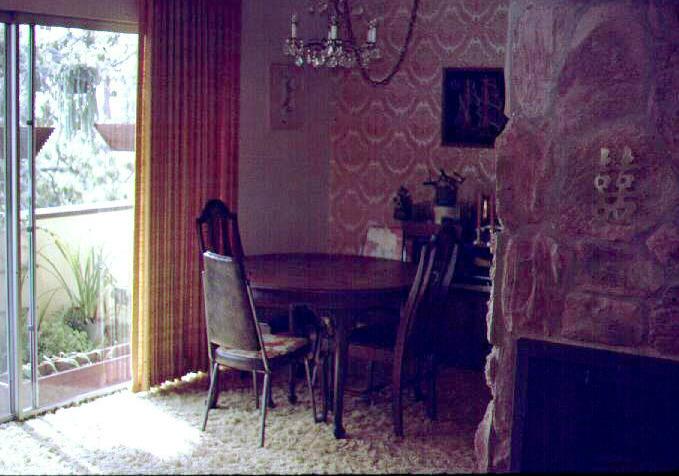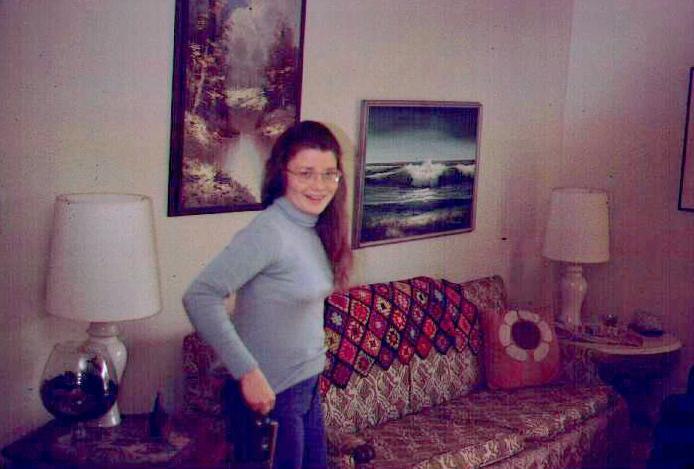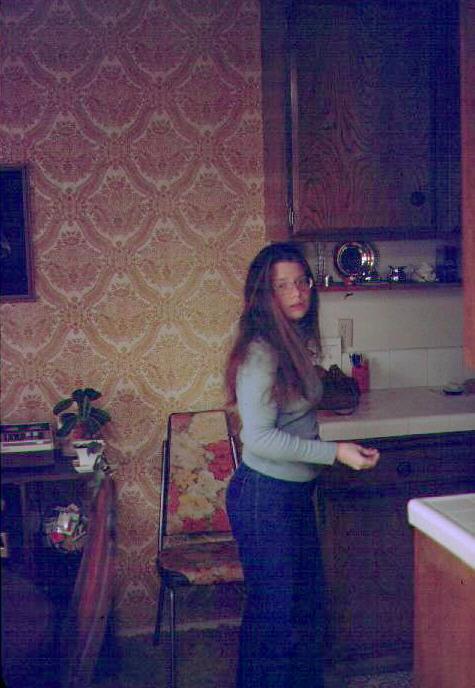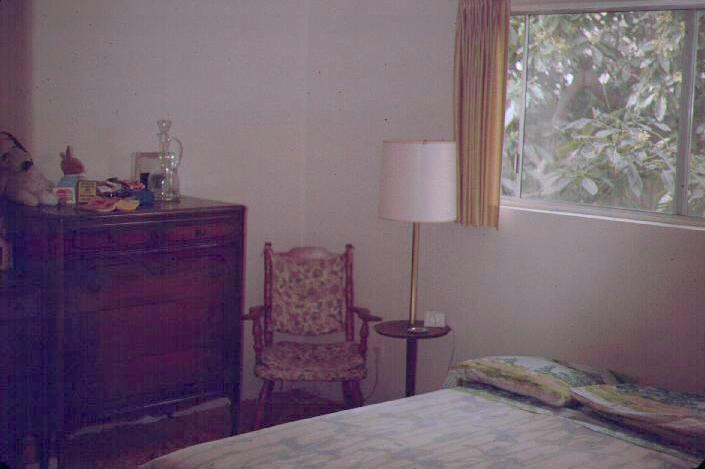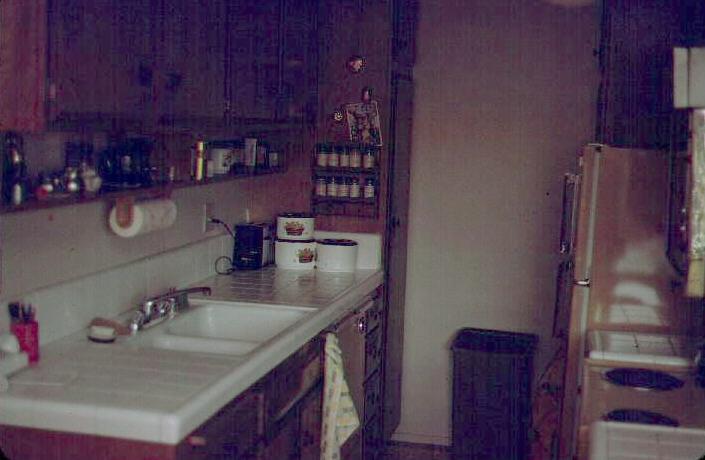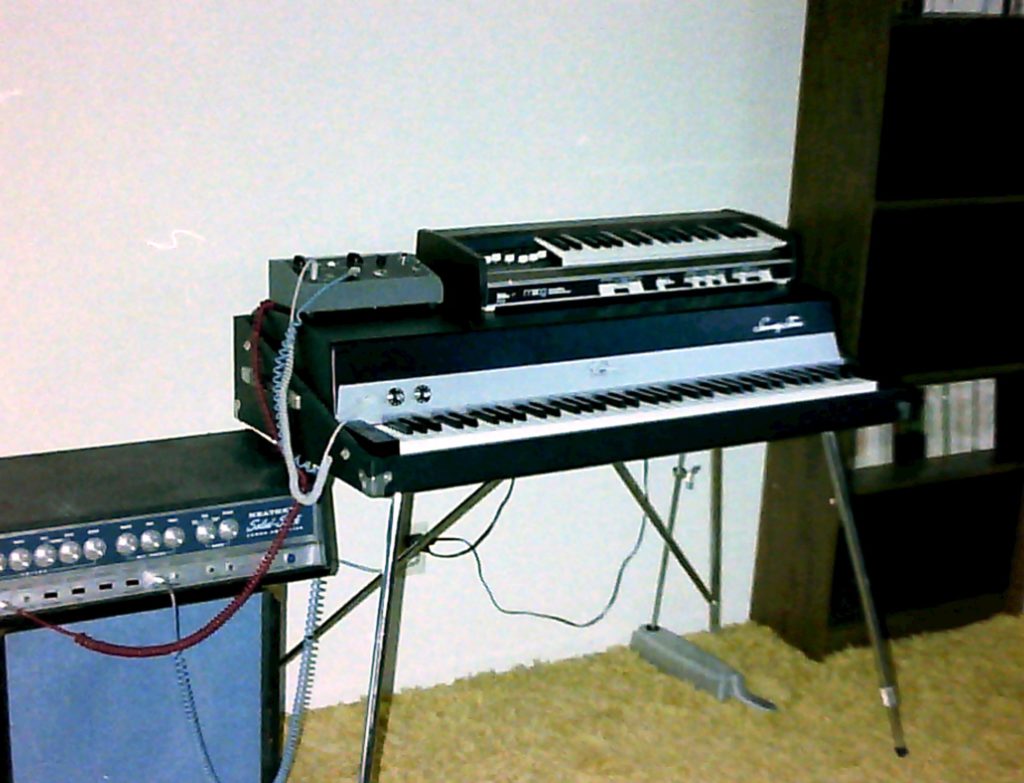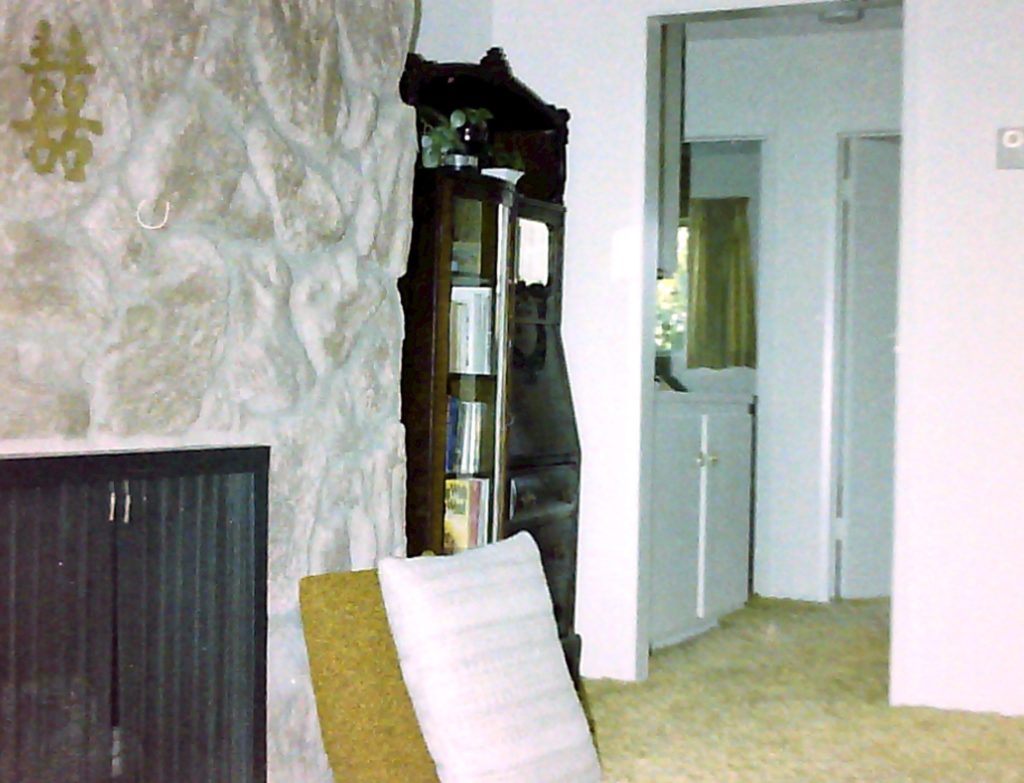 Our first apartment, on Rochester Ave in West LA, 1978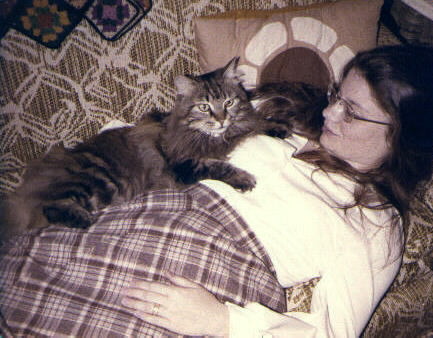 Linda with "Pretty Boy". Our first apartment, 1978.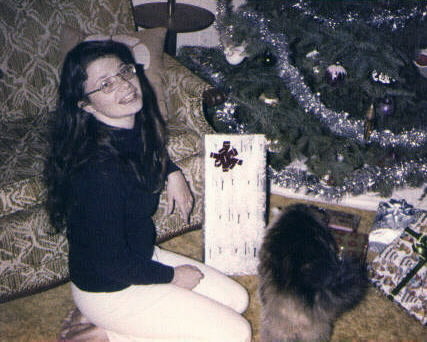 First Christmas together, 1978.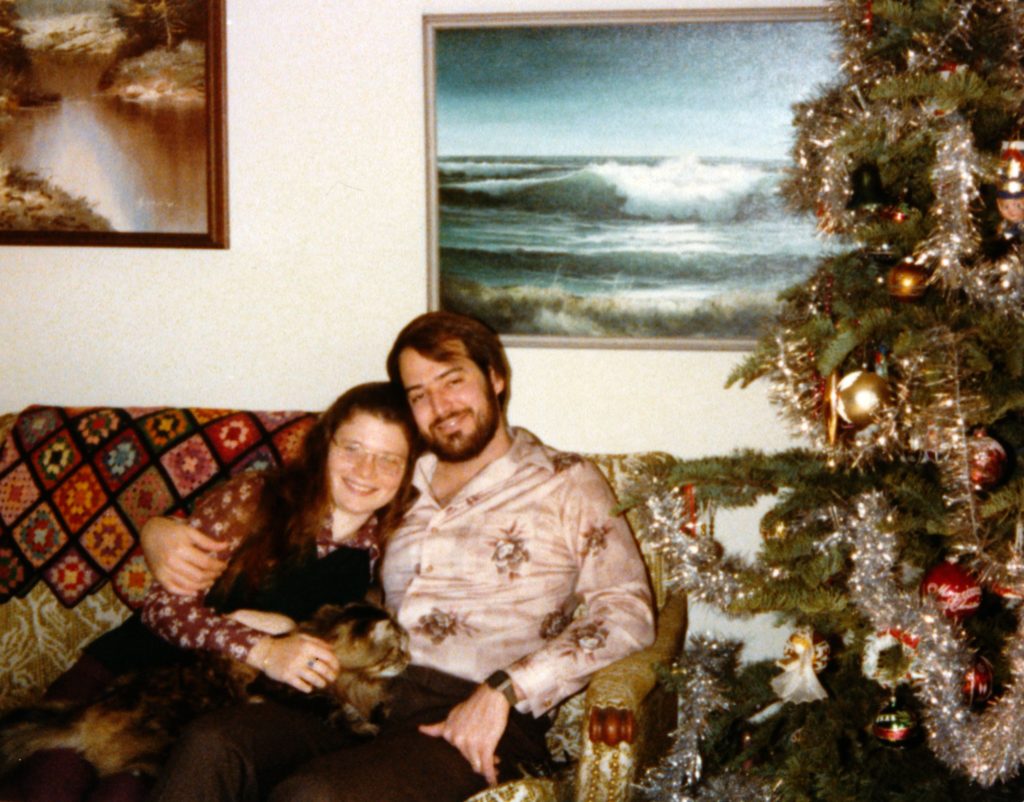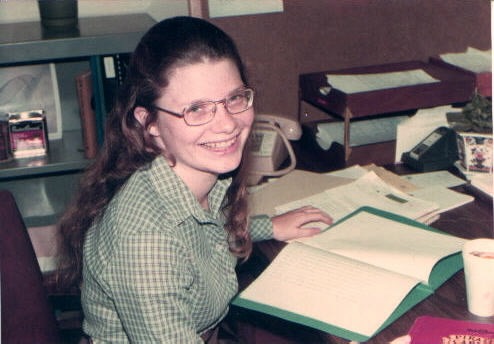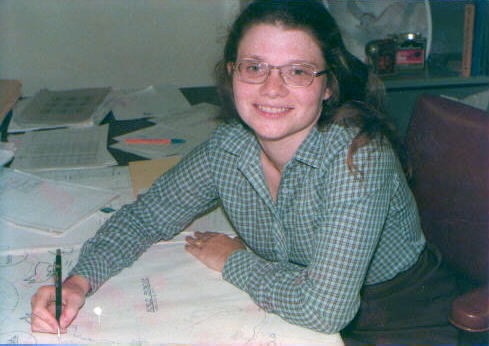 Linda Started working for Walt Disney Imagineering, then called WED, in January 1979. Not a computer in sight.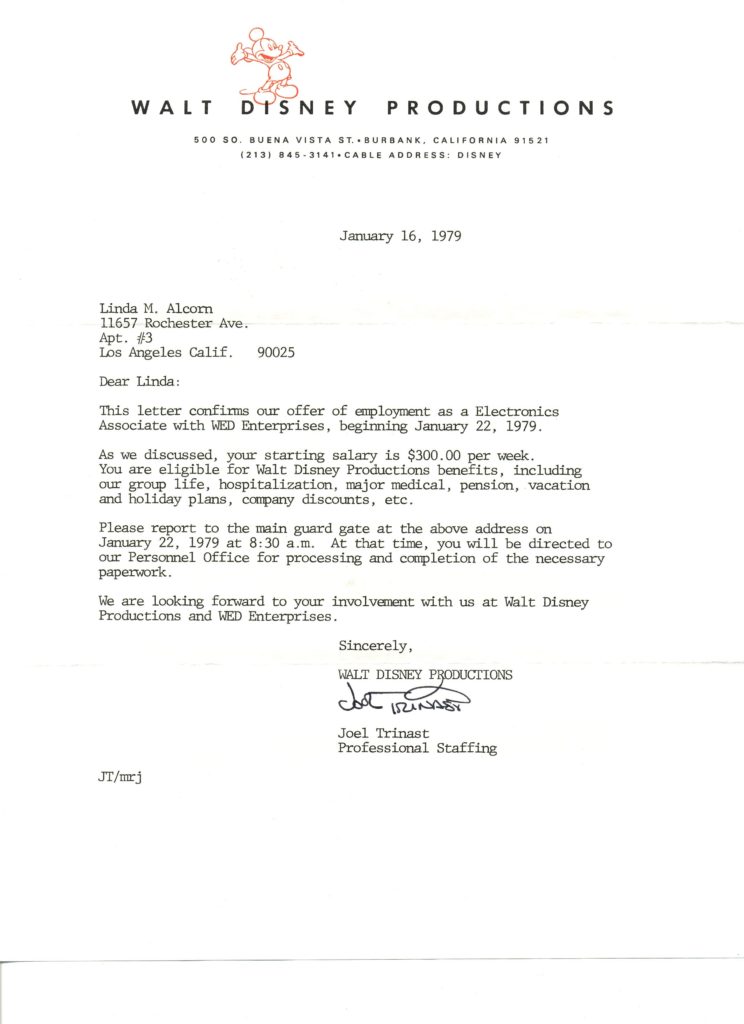 Her offer letter. Wow, $300 a week, same as my starting salary.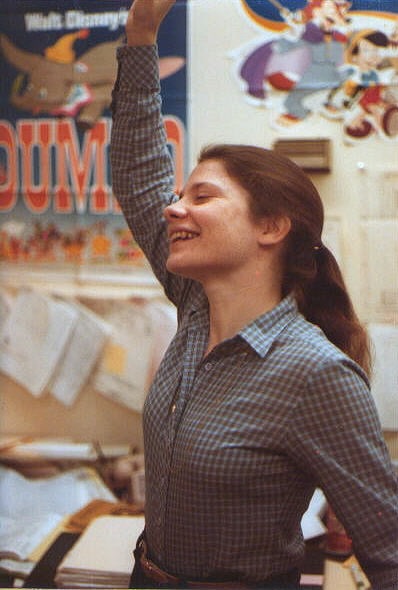 This is my all time favorite picture of Linda, taken in her office at WED.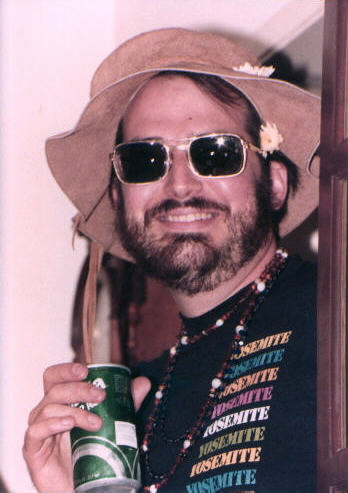 A major step in geek recovery: grow a beard. Hey, man, the sixties were over. But it was Halloween 1979.

Halloween, 1979.