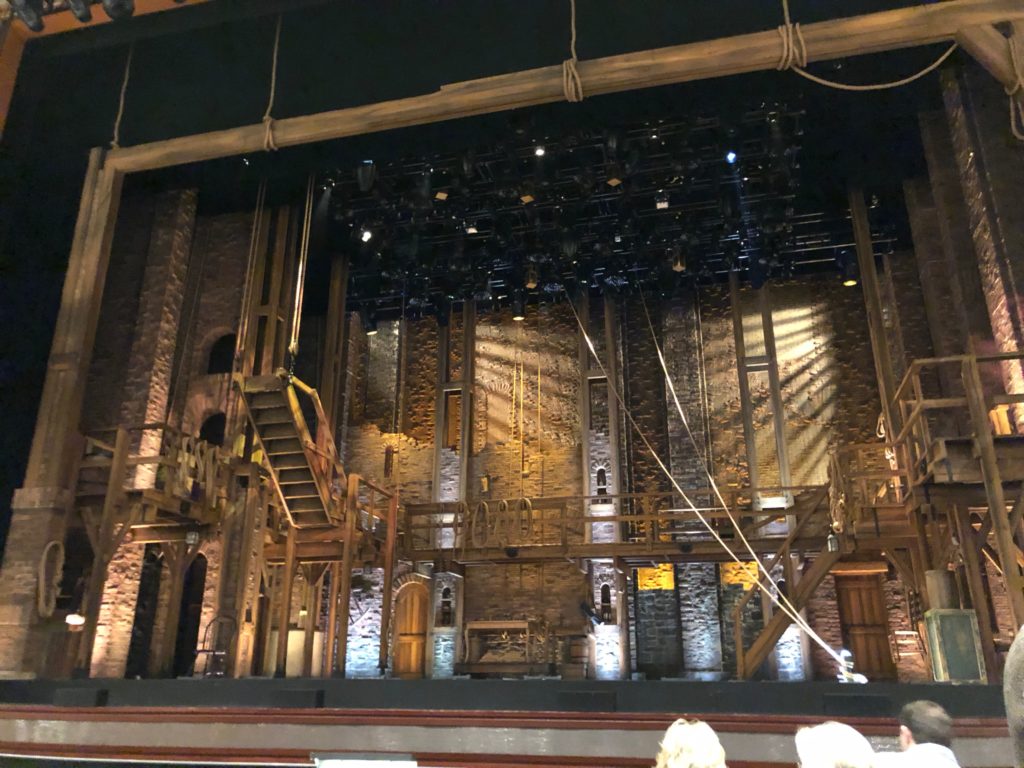 It's a good show, not a phenomenal one. Of course nothing could live up to the hype. It's great that it's bringing new people in to see musical theatre (as long as they're rich enough to spend a ridiculous amount of money on tickets!)
The cast was wonderful. Their voices were clearly better than on the original cast album.
Act 2 is better than Act 1. I'm not a big rap fan, so factor that in, but Act 1 just seemed like a mixed bag, trying to fit in a LOT of lyrics without any real high points.
The songs in Act 2 are really good. The songs here are in a wide variety of styles from patter songs to jazz.
The problem is that while the show is an excellent history lesson, there is no story structure. Hamilton is rash, but the show never confronts that fact in any way, so it's not clear that's why it is a tragedy.
The relationship between Hamilton and Burr is a bit like Jesus and Judas, but unlike in Jesus Christ Superstar, you don't have an emotional attachment to either of them, so their fates feel empty in the end. There is no equivalent to the "So long Judas, poor old Judas number," just Burr's one line about how he has become the villain in the story, which could have been the most powerful line in the show, but is lost in other business.
Eliza becomes the central character in the last number, but it feels like an epilogue full of exposition, because her character wasn't developed earlier.
All that said, it's a rousing show, an excellent history lesson, and was staged, sung, acted and danced brilliantly.