Linda flew in to Chicago for a long weekend and to escape her Disney projects. Dani and I met her at Midway with Korean Barbecue tacos from the nearby Dos Ricco's Mexican and Asian Cuisine. I like the Korean taco, but with a corn tortilla. These were a bit spicier than the last time, with a big squirt of Sriracha on each!
We had  four hours to kill before our dinner theatre tickets, and Linda wanted to visit the Chicago Museum of Science and Industry, where she hadn't been since our visit in 1986. When we got there we discovered their featured exhibit was… wait for it… Disney!
For some reason the museum was closing at 4pm, so we only had two hours. Still, we made good use of our time, booking tickets for the Disney exhibit, the WWII sub and the coal mine.
I'm pleased to report that the museum is in excellent repair, a vast improvement from Dani's an my visit a few years ago. Further more, the employee morale is amazing. We encountered five cast members — ticket seller, Disney tour host, two different guides at the sub, and the mine tour guide — who were all incredibly enthusiastic and helpful, going out of their way to make sure every guest had a great experience. This was better-than-Disney guest relations, and we left feeling very impressed.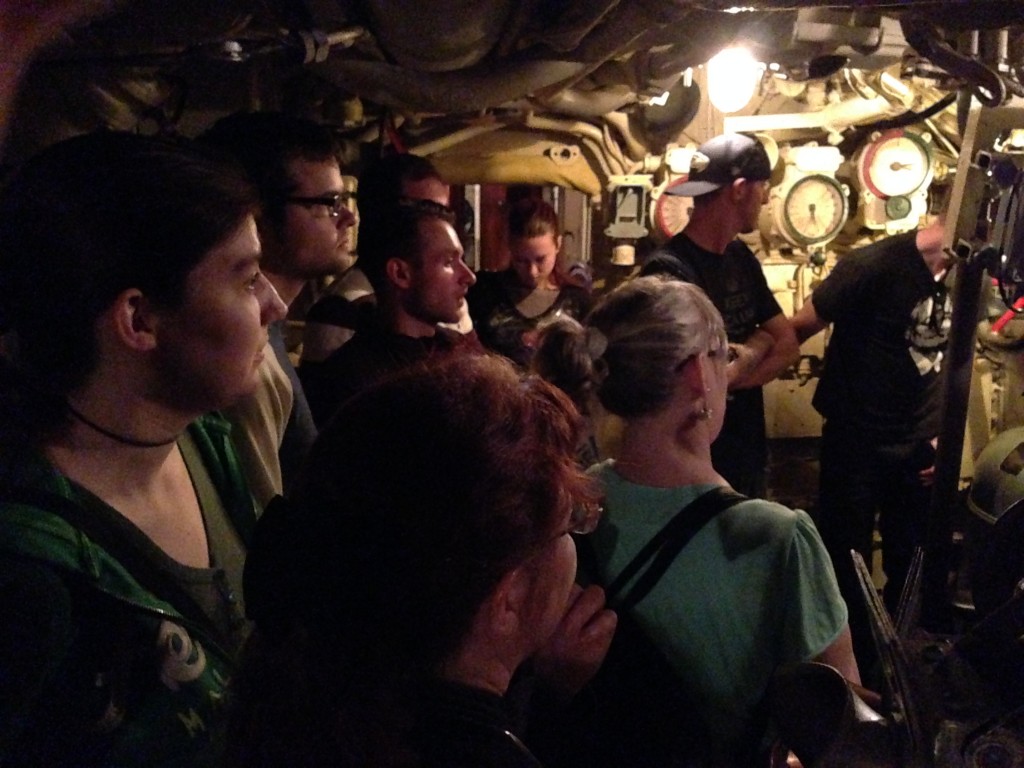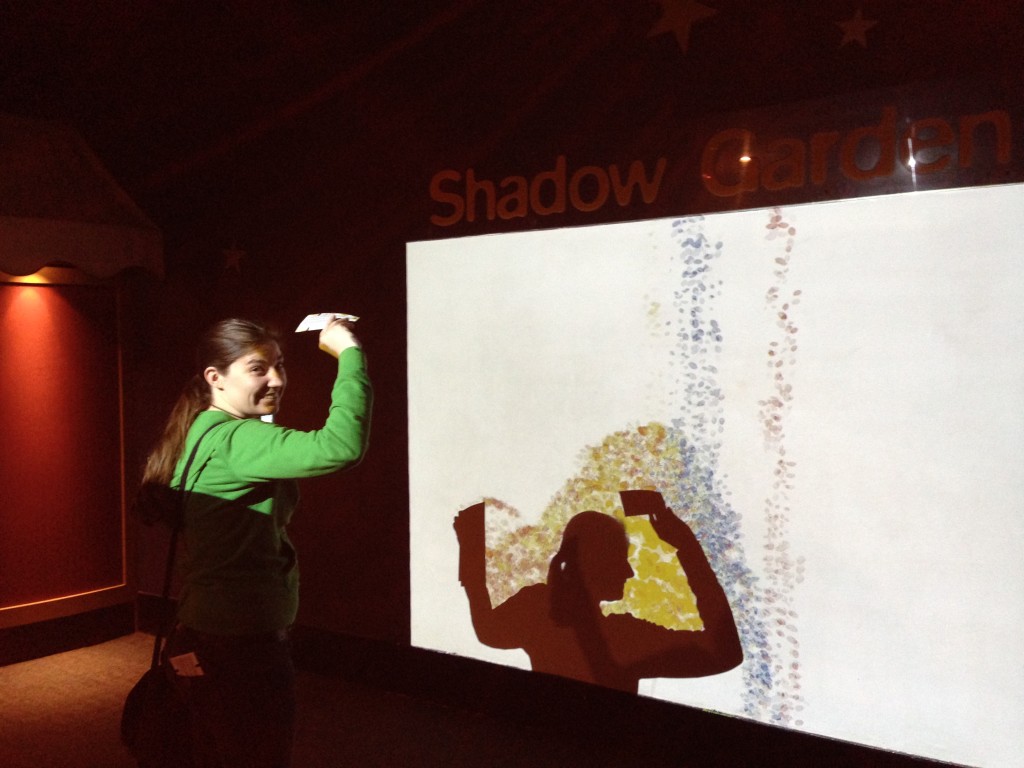 Dinner was a The City Winery. We didn't know the group playing, Jackopierce, although they've been around for 25 years. But I picked it because Dani and I had been before, and loved the ambience, great acoustics, interesting small plate food, and wines.
We spent an hour on the outside patio having appetizers and wine. Linda discovered that in addition to their own wines they have a 400-bottle list. Wow! Wines from just about every country, and some real gems at pricing only slightly higher than retail. We started with a Sea Smoke Chardonnay, and finished with a 2005 Morey Saint Denis that was really smokin'. I can't believe that bottle was just $80. And all the glassware is Riedel, with each matched to the type of wine. Those glasses cost more than our wine!
Jackopierce was very talented, although no particular song stood out for me. But I really liked the opener, a local guitarist and singer named Phil Jacobson.