In December 1980 we took a driving trip throughout the western United States, visiting Las Vegas, Zion, Bryce, Lake Powell, and the Grand Canyon. Linda drove her faithful RX-3 station wagon, while I took photographs. We enjoyed the brisk weather, and the solitude afforded by the nearly empty National Parks.

Linda's venerable RX-3 Station Wagon, somewhere in Utah. This picture was taken shortly after we learned what "black ice" was, and we were probably stopped to change our underwear.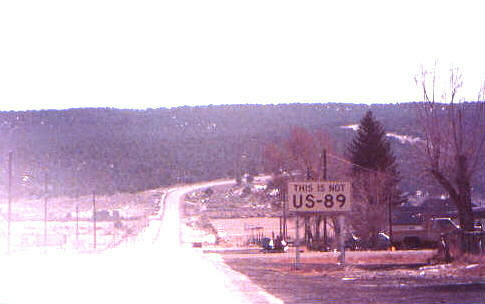 Yup. This is definitely NOT US-89.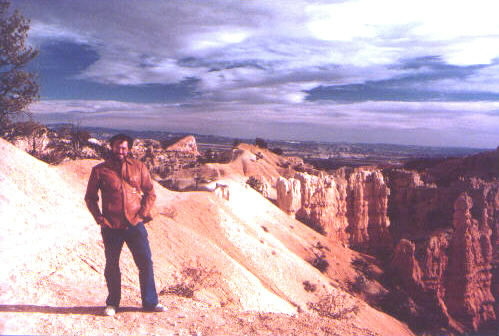 Bryce Canyon. We stayed at a colorful place called "Ruby's Inn". I'll never forget the mattress. We finally put it on the floor.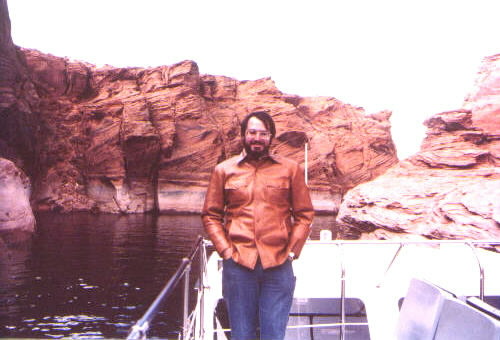 Lake Powell. It was like glass.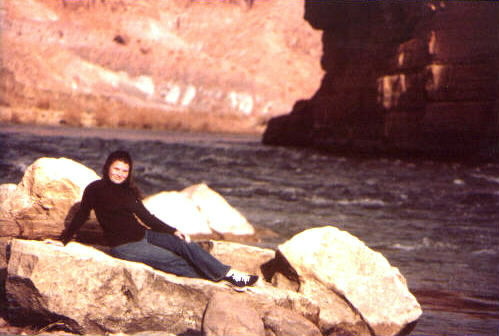 Sunbathing along the Colorado River. I suggested a bikini, but she was worried about snow.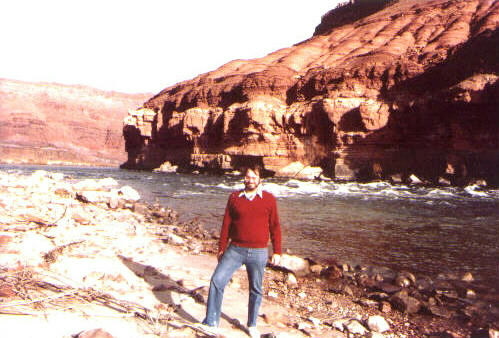 This canyon gets much deeper, downstream.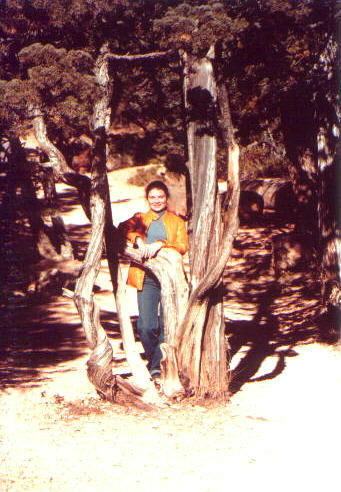 Grand Canyon. Linda held this tree up for a while…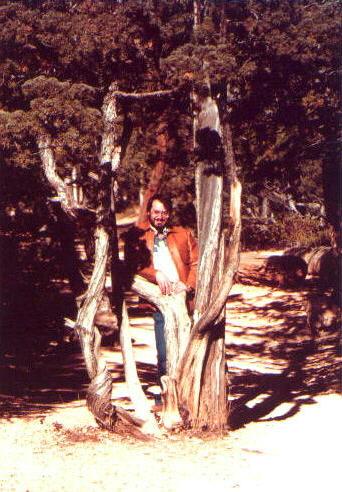 …then I took over.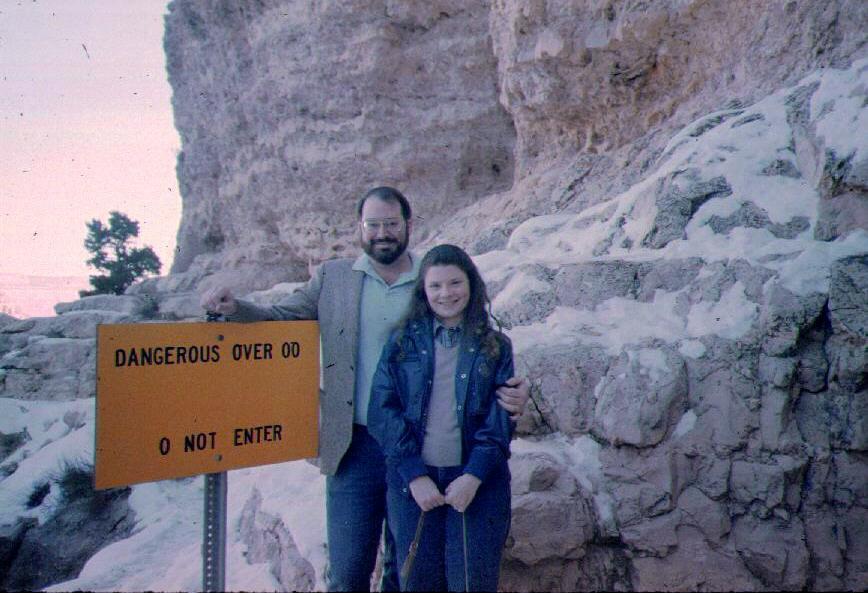 Dangerous to overlook this overlook.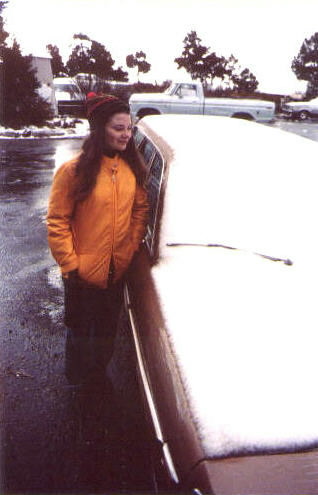 We stayed at the El Tovar, and it snowed the night before we left. This was cute until we couldn't get the car started.