Dani as a Baby
1991-1992
Danielle was born March 8, 1991.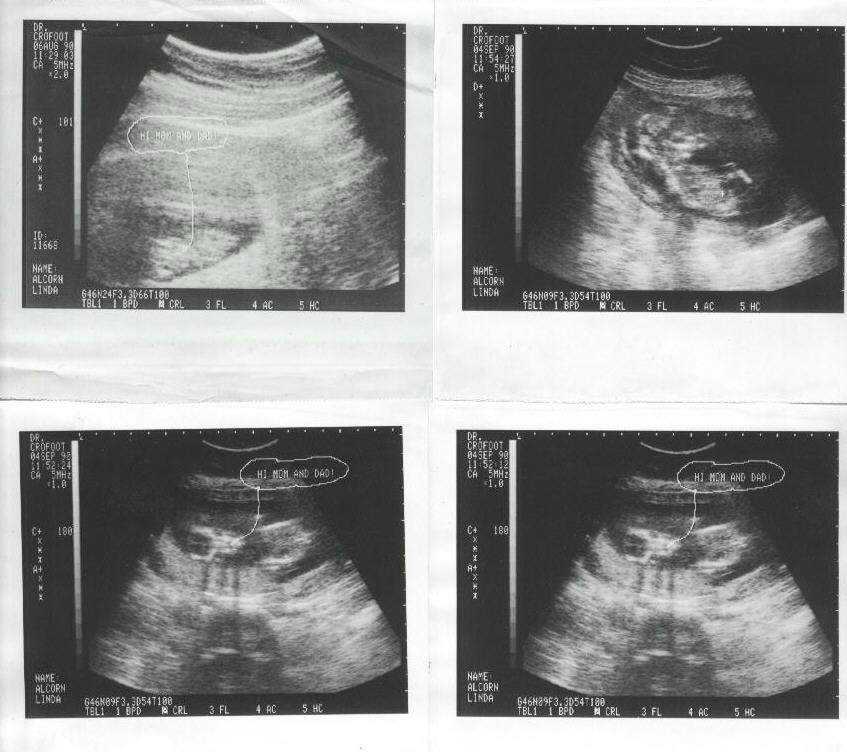 Danielle's Sonograms, about 6 and 7 months before birth.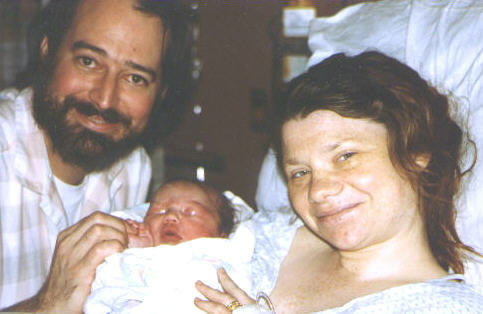 March 8, 1991. Well I'm glad THAT'S over.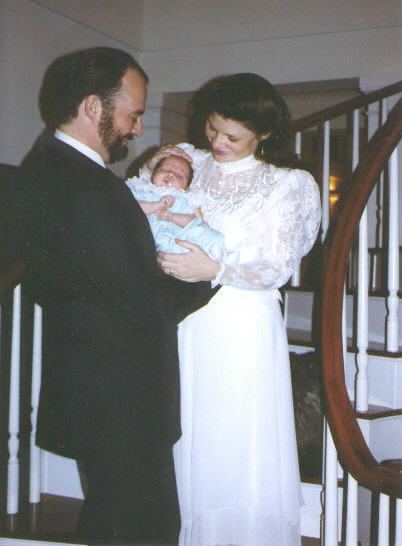 April, 1991. Not bad for a month after giving birth, eh? Linda looks pretty good, too.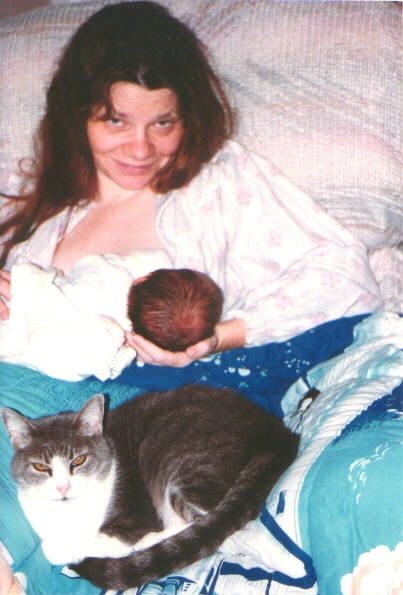 Molly supervises the nursing. I don't think she trusted us.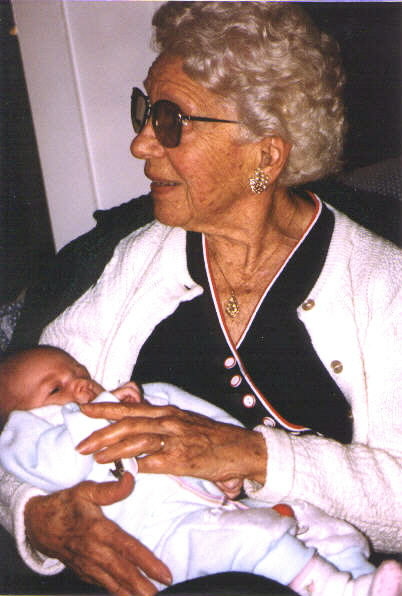 With Aunt Hazel, Easter 1991. Hazel was 94 at the time. She lived to be 99.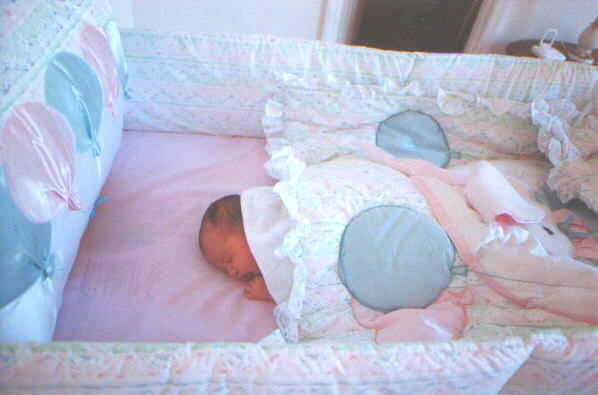 They're so peaceful when they're sleeping. All five minutes.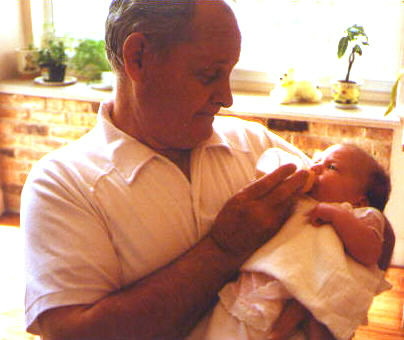 Grandpa Dean feeds her.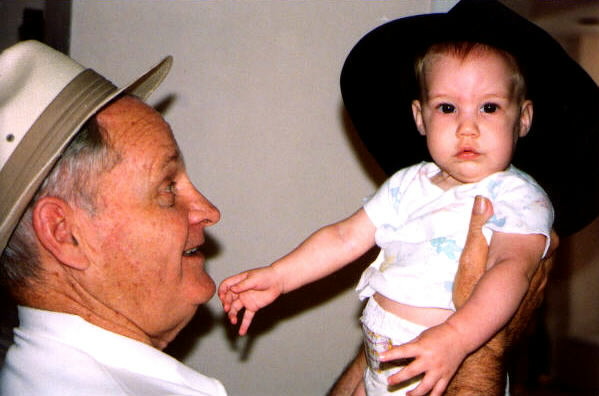 You think you're pretty funny, don't you?

Nicole in the Nursery.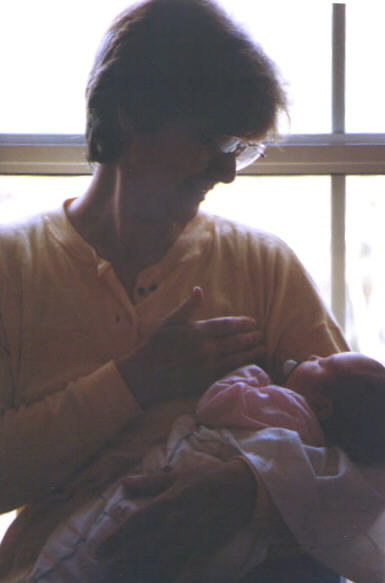 Nicole in the Nursery.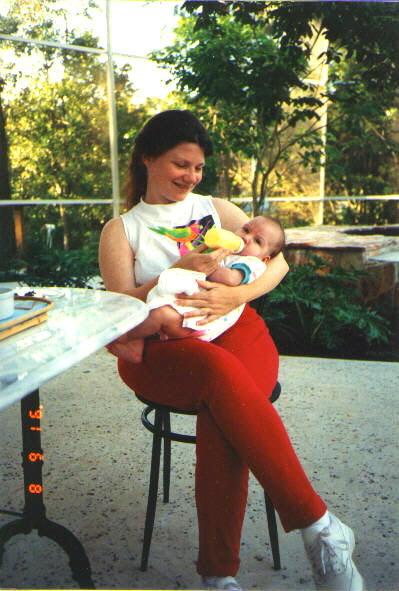 Doesn't this kid ever do anything but eat? Oh. Never mind.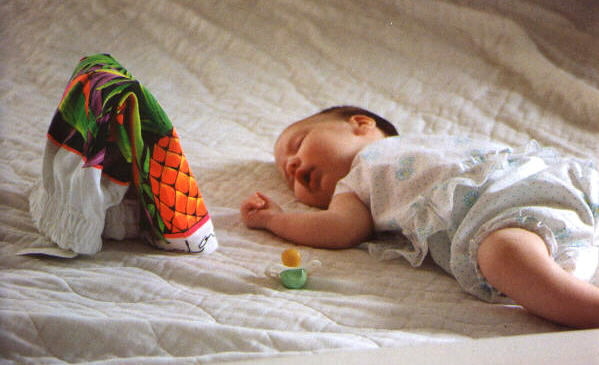 Far out, man! That is the coolest color I've ever seen. Cosmic. Zzzzzz.

Who the hell are you, and where's my Nanny?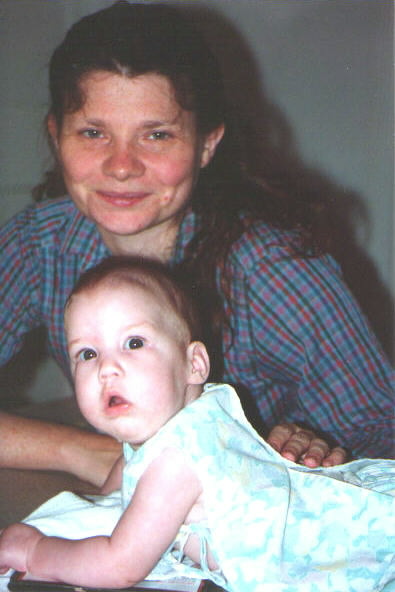 "Mommy, never leave Dan Dan alone."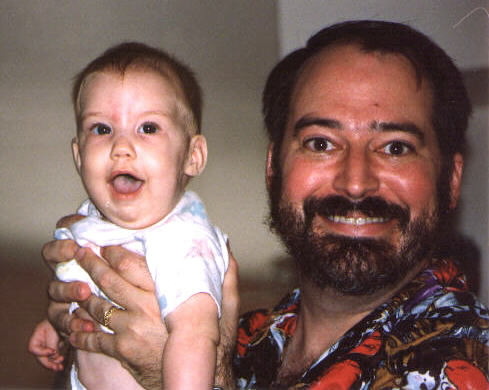 Deranged Dad.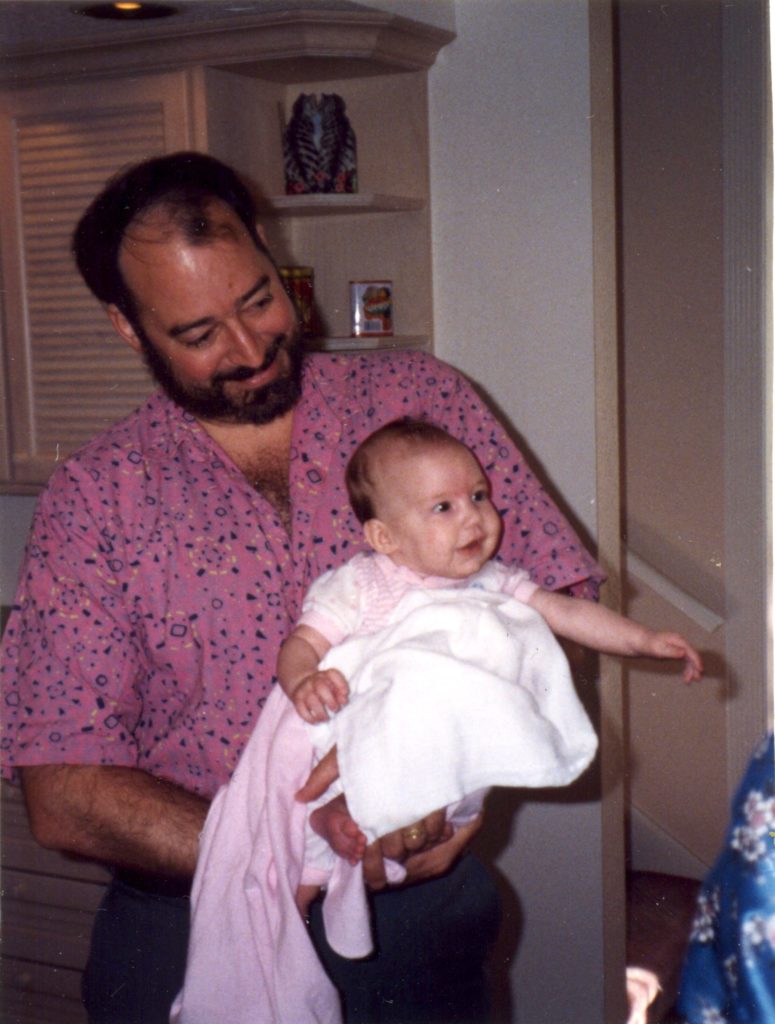 Flying.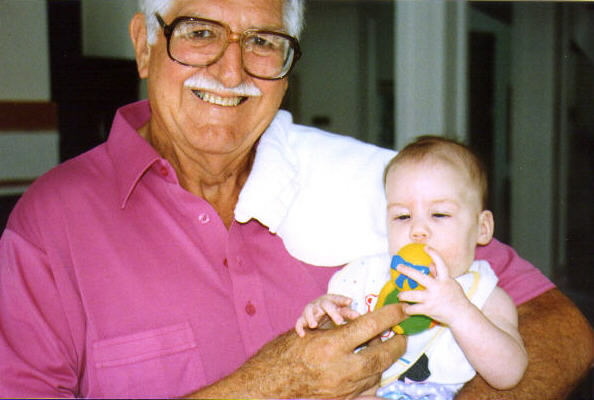 Pop Pop gives her a duck.

She really liked that duck.

Prepare for takeoff.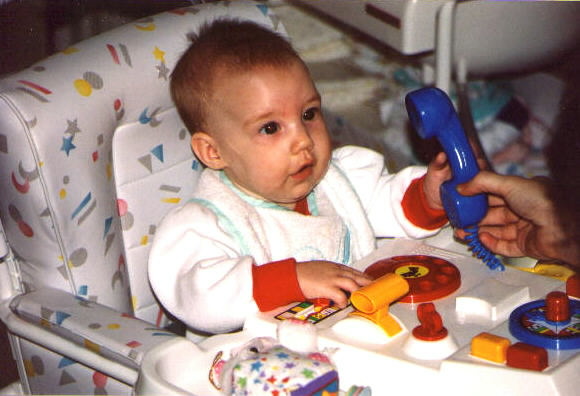 Here. It's for you. I think they're selling something.

Sea hunt.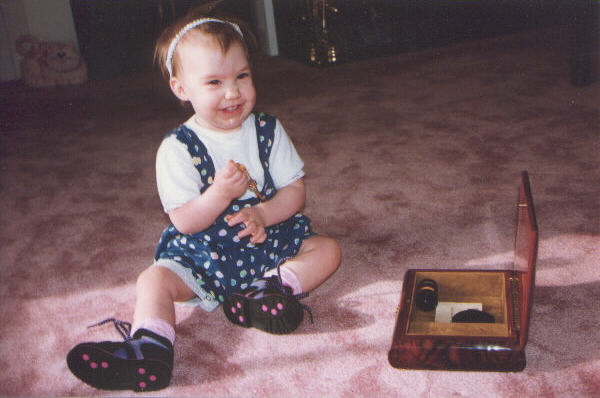 Linda was still in France when this was taken in February 1992. Fortunately, she'd been home at Christmas to see Danielle's first steps, and visited most weekends thereafter.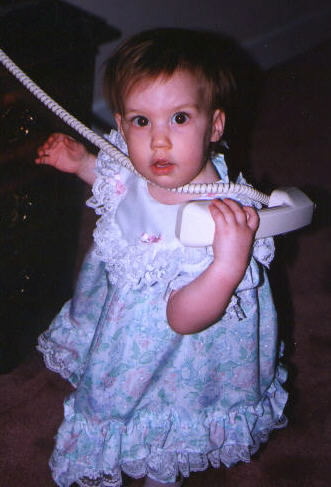 Yup. Definitely a salesman. February 1992.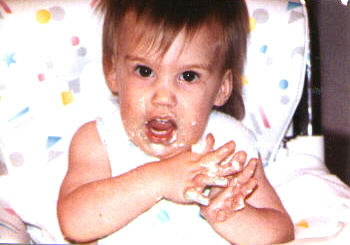 This is the best birthday cake I ever wore! Thanks for a great year, guys. March 8, 1992.