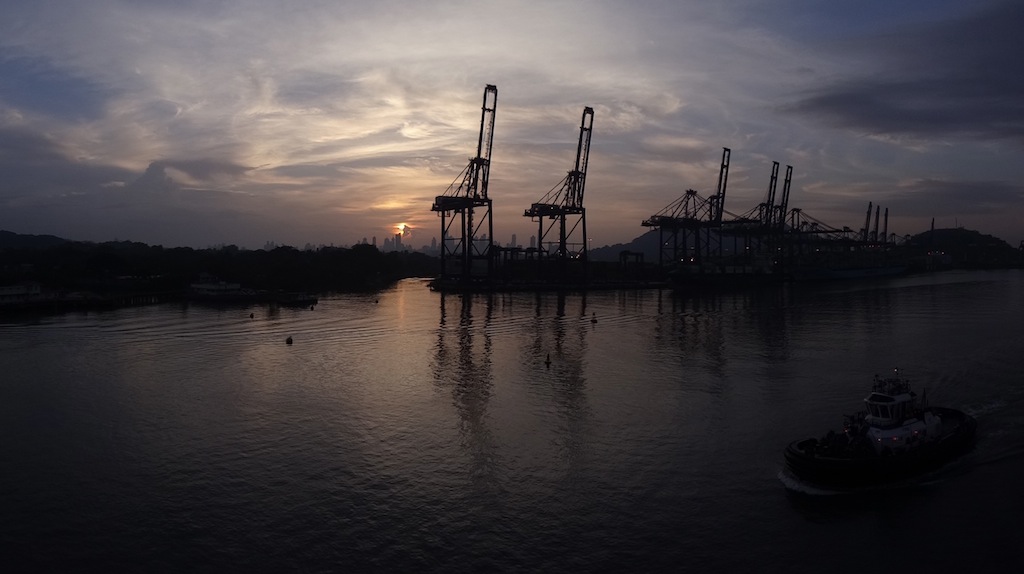 Today we passed through the Panama Canal, traveling east to west, from the Pacific Ocean to the Caribbean. That's not a typo. The canal actually runs almost north/south, but because of the S shape of Panama, we emerge somewhat west of where we started.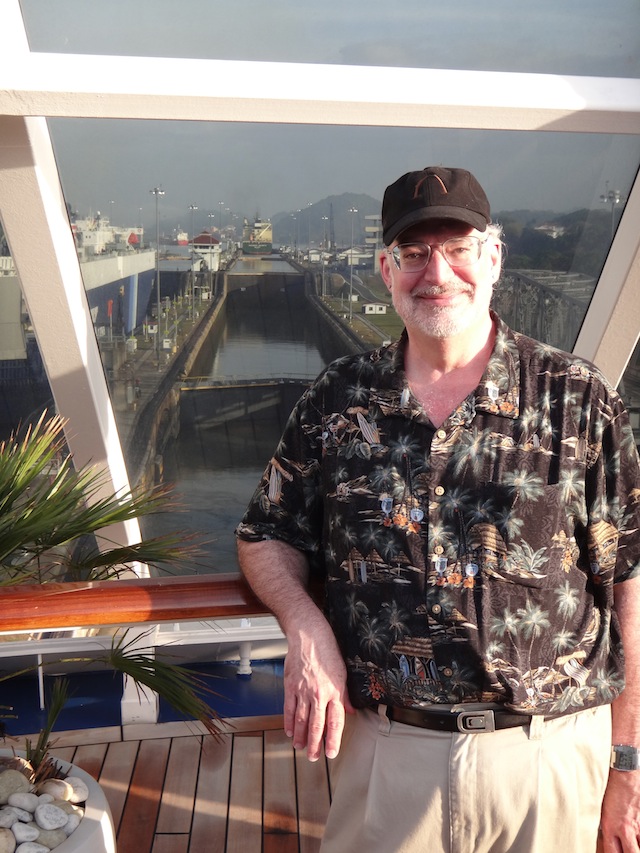 We ascend through two locks at Mira Flores on the Pacific, then one more a mile inland. Fifty miles later we will descend through three more at Lake Gatun, arriving in the Caribbean by mid-afternoon. Each lock transports us up or down by about 27 feet, making the canal a freshwater bridge across the continental divide, 85 feet above sea level.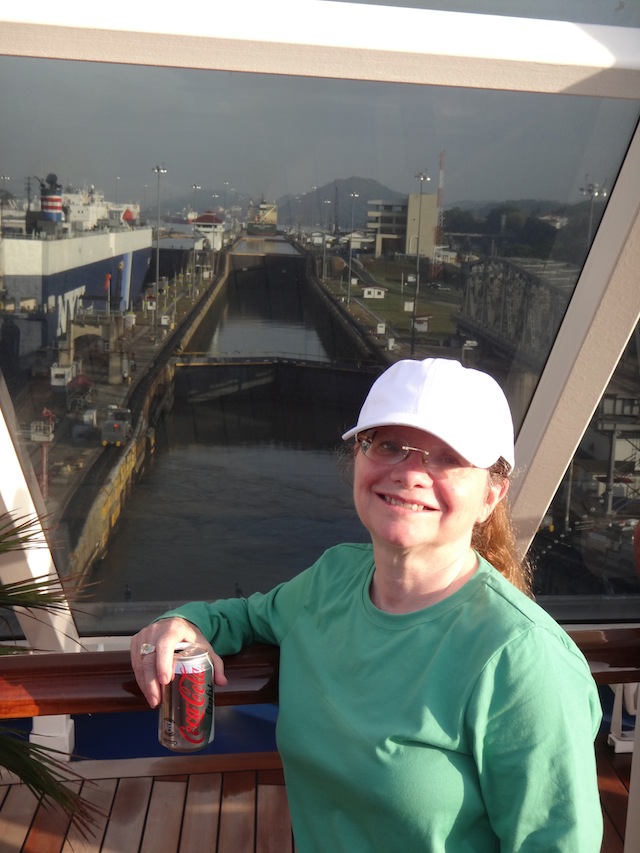 The entire canal is powered by water, flowing down from the mountains. It flows through the locks, and also generates the power used by the "mules" that tow the boats through the locks. Along the way we observed fresh excavations for a widening that will increase its width from 110 to 180 feet.
In 2014 the Panama Canal celebrates its 100th anniversary.