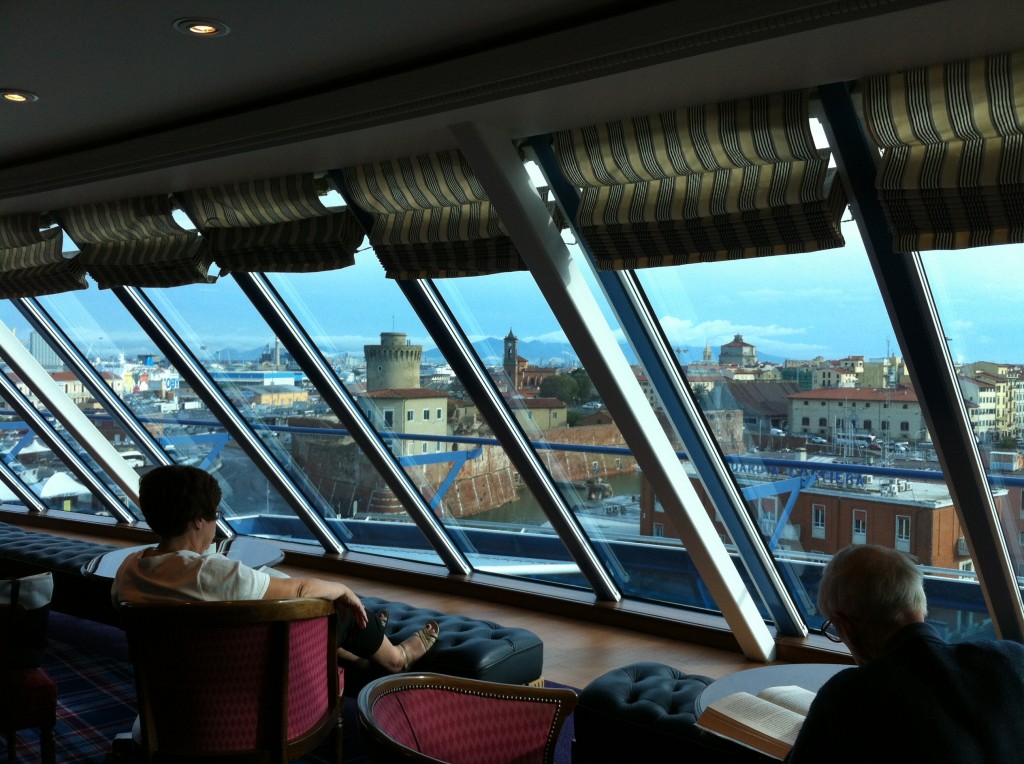 Two quiet days recuperating on the ship, with not too much to look at, since Livorno was heavily damaged during WWII and hasn't been rebuilt with anything but functionality in mind.
The first day was raining all day, so our cancelled wine trip might have been pretty soggy. Linda mailed the payment off to the guide in cash anyway, so he should be surprised and happy.
We've never spent days onboard when in port, and it was interesting to see how much crew activity there is, with a blackout test one day that herded remaining guests into the Horizons lounge while the power was off for an hour, and emergency lifeboat drills for the crew on the other day.