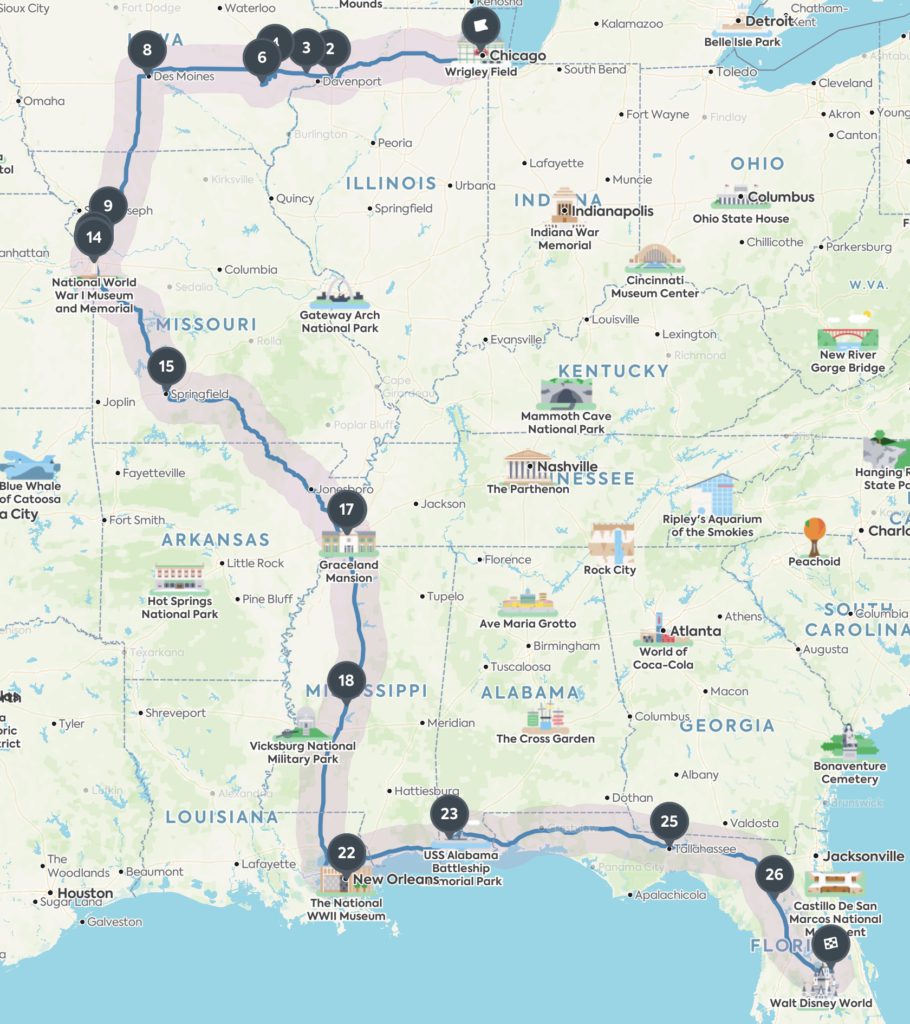 With Dani and Trish moving to Vancouver, we decided to sell our condo in Chicago. So Linda and I flew to Chicago to cat sit while the girls explored Vancouver for a week, then we loaded up a rental minivan with items we wanted from our condo and bid it farewell, as we headed out.
There were some stops Dani and I had missed on our previously shortened road trip, so we set out in completely the wrong direction, heading east through Iowa, then south to Kansas City. These stops turned out to be the highlight of our trip, so I'm glad we did so.
Here are a few notes and photos. You can find photos and reviews of all the restaurants on my blog at forkingorlando.com
June 3, 2023
Start
Chicago, IL
1
La herradura mexican grill
540 N Cody Rd, Le Claire, IA, US
Picked at random, it's in the cute touristy town of Le Claire, overlooking the river. It was pretty good.
2
Antique Archaeology
115 Davenport St, Le Claire, IA, US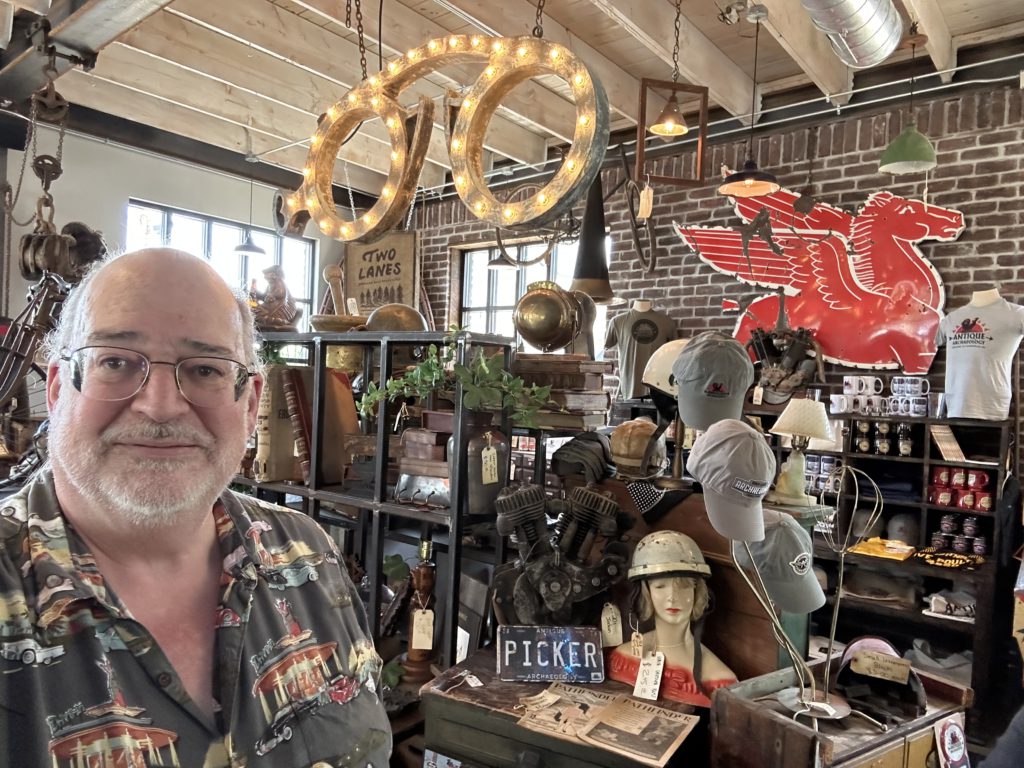 This is the shop run by the people on the TV show American Pickers. Pretty much what you'd expect, plus a lot of American Pickers merch. Friendly staff.
3
Iowa 80 Trucking Museum
505 Sterling Dr, Walcott, IA, US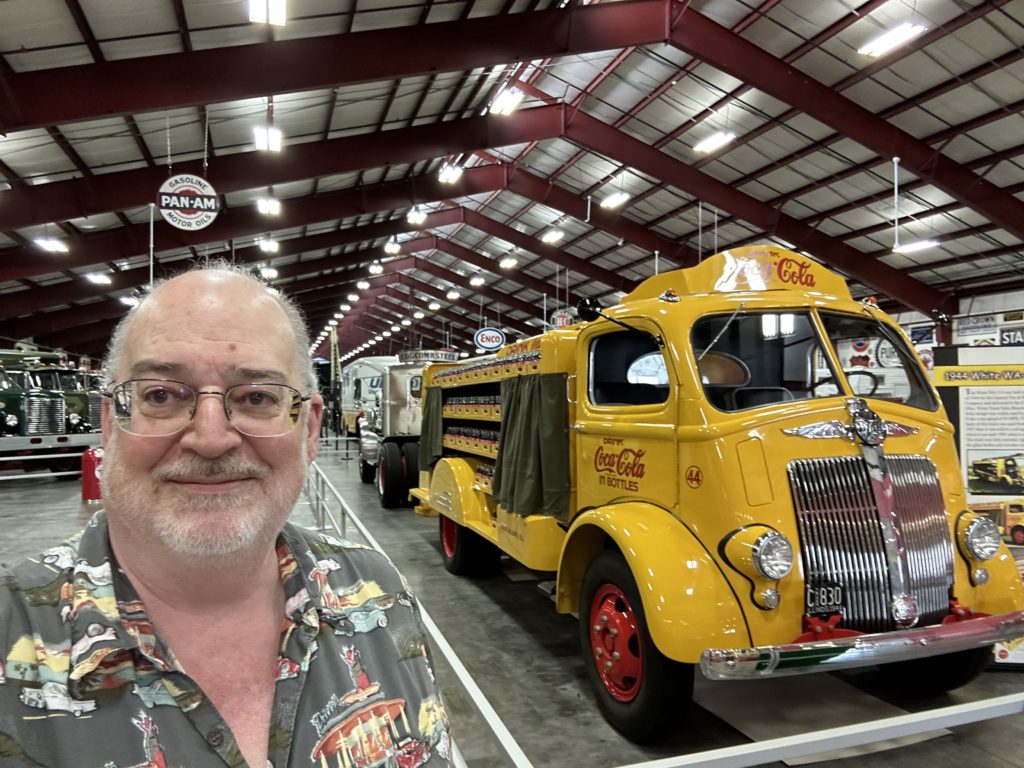 I'm not into cars or trucks, but this was a great spot, with hundreds of vehicles brought to life by interesting signs about their histories. Highly recommended.
4
Herbert Hoover Presidential Library & Museum
210 Parkside Dr, West Branch, IA, US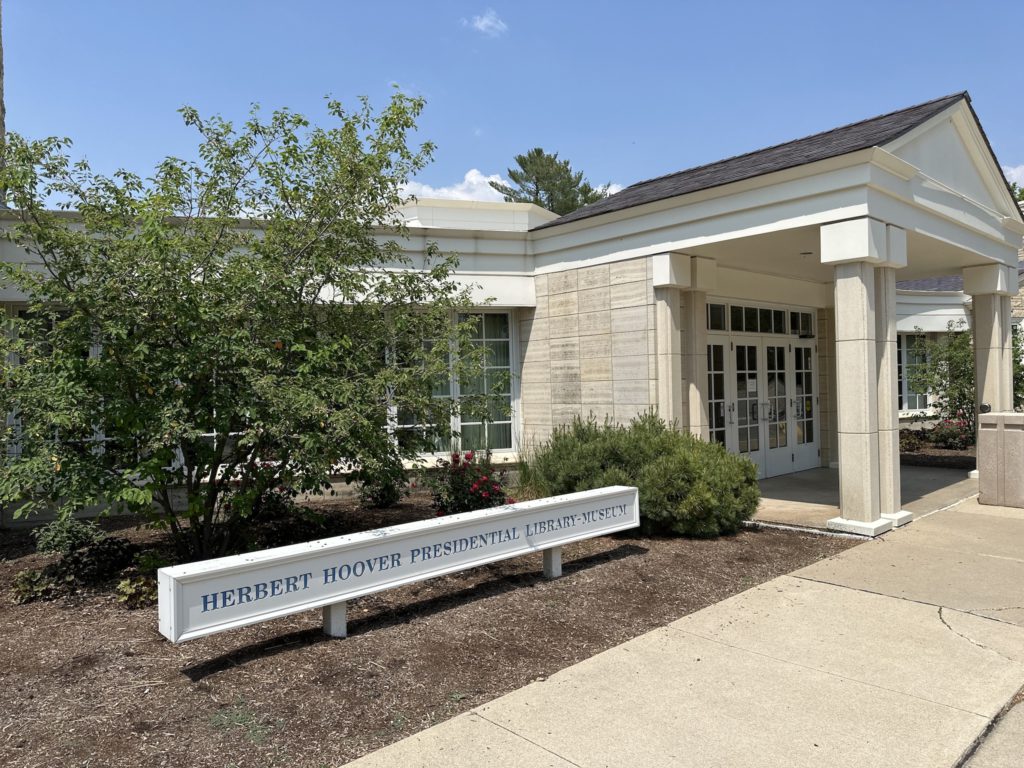 Terrific museum! This really brought the man to life. I had no idea about all his great accomplishments because he got stuck being associated with the Depression. He did so much during his life. A must-see stop!
5
The Voyage Home Museum
361 E. 1st Street, Suite 2, Riverside, IA, US
The Voyage Home Museum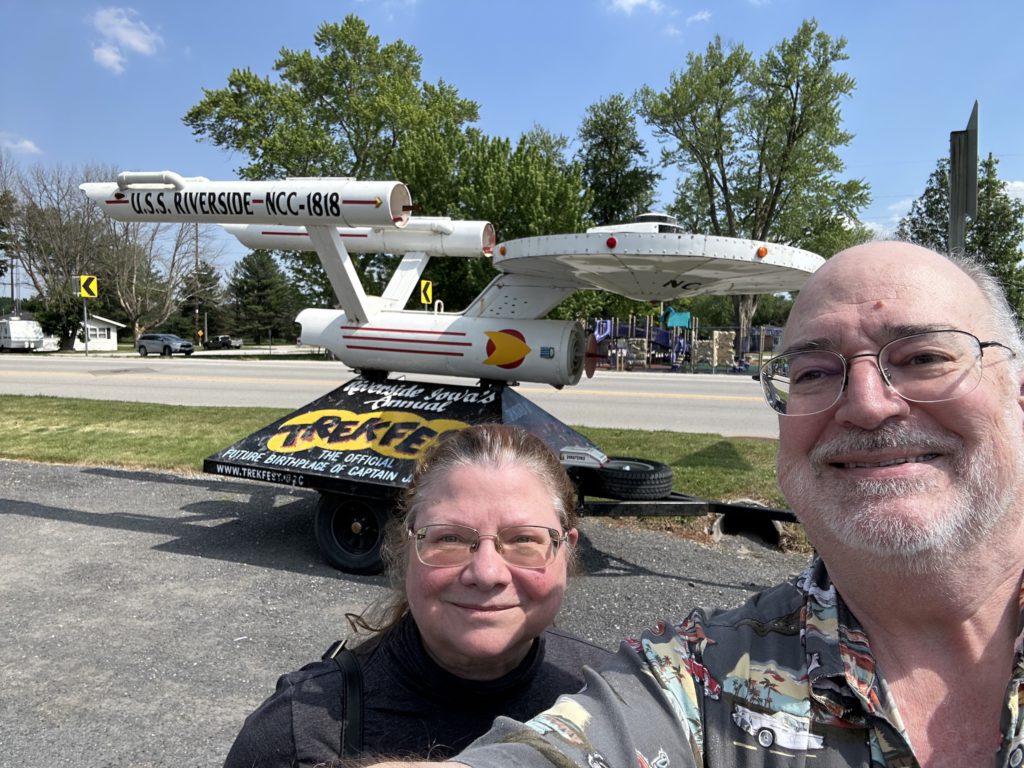 This seedy little store is worse than I expected, definitely not worth an hour detour.
6
Future Birthplace of James T. Kirk
60 Greene St, Riverside, IA, US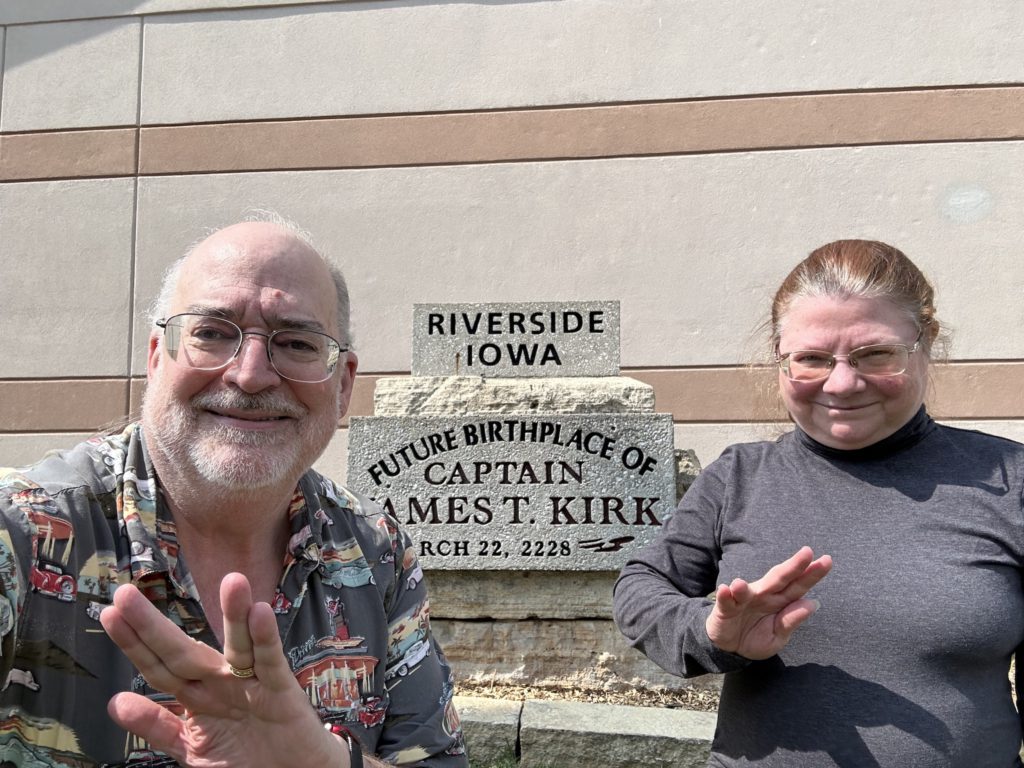 Just a photo stop in a town that cleverly linked themselves to the fanchise. Skip it.
7
Surety Hotel
206 6th Ave, Des Moines, IA, US
Okay hotel in a very sketchy downtown.
8
801 Chophouse
801 Grand Ave, Des Moines, IA, US
Good and popular steakhouse.
June 4, 2023
9
Betty's Place
4766 State Hwy Pp, Holt, MO 64048
Yelp says it's closed, but Google listed it, and it was a good dive diner. They have no phone service, so no credit cards, so maybe it is sort of closed. Still, the over-seventy after-church crowd packed the place!
10
Arabia Steamboat Museum
400 Grand Blvd, Kansas City, MO, US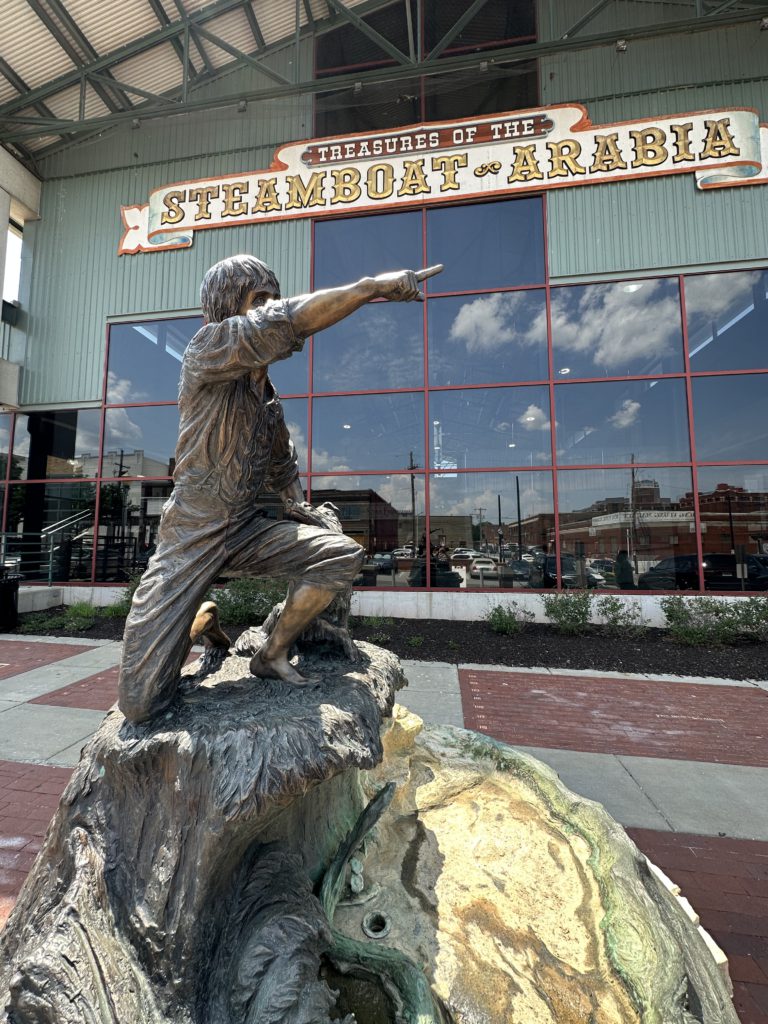 This is a stunning museum about a steamboat that sank in 1852 and the team that unearthed it from 45 feet under a cornfield 150 years later. The entire cargo was perfectly preserved, and is on display. It's a stunning glimpse into luxury goods of the time in brand-new condition. The presentation and flow of the museum is among the best I've seen. Well worth the trip to Kansas City.
11
The Raphael Hotel, Autograph Collection
325 Ward Parkway, Kansas City, MO, US
Fabulous service at this historic hotel. Every member of the staff was just so darned glad we were there! Best Autograph Hotel I've stayed at. Right on the "creek" in the center of Kansas City's beautiful Plaza district.
12
Gram & Dun
600 Ward Pkwy, Kansas City, MO, US
Funky, almost Googie architecture and right on the "creek" through Kansas City's Plaza district. Good small plates.
June 5, 2023
13
Aixios French Bistro
Kansas City, MO
Found at random, this French bistro is the real deal. Located on a charming upscale street across from the park.
14
The National Museum of Toys and Miniatures
5235 Oak St, Kansas City, MO, US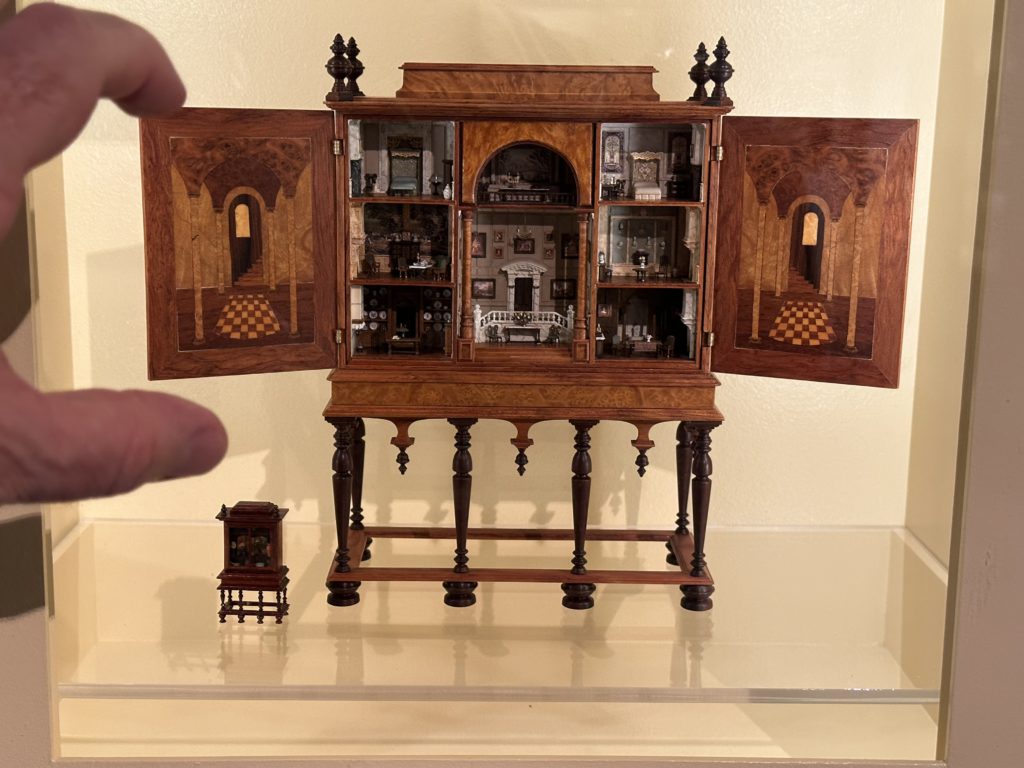 Wow, I went for the toys, but it was the miniatures that blew me away. We could have spent all day here.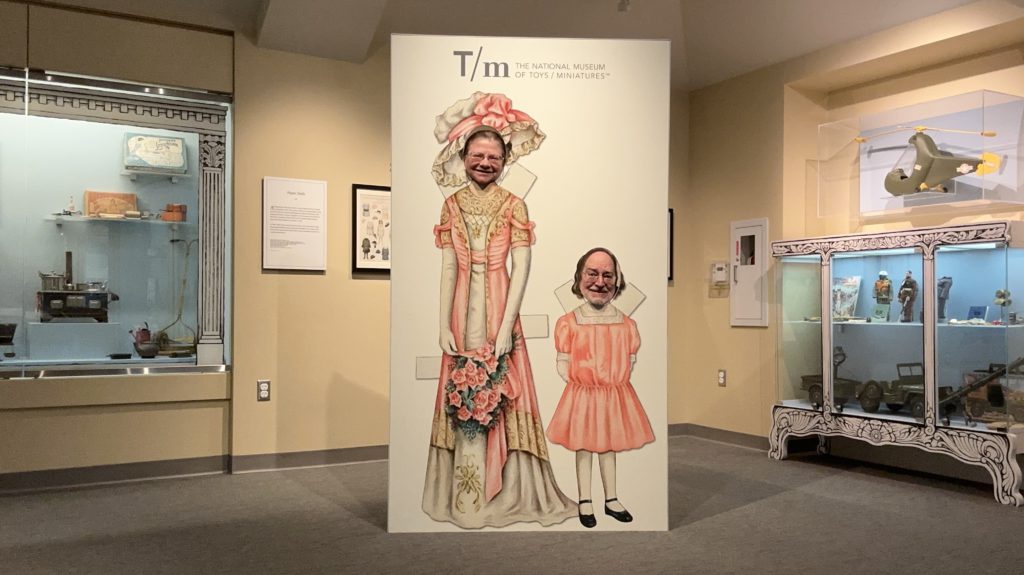 June 6, 2023
15
Rama Thai
1129 E Walnut St, Springfield, MO, US
Random stop for lunch. Located in a historic house that has likely been many things. Decent Thai food, friendly service.
16
Hotel Napoleon, Ascend Hotel Collection Member
179 Madison Ave, Memphis, TN, US
What a dump! I need to stop making reservations at Hilton affiliates. No bathroom door. That was a first. It had apparently broken and simply been removed. The towel hook fell off the wall. No bellman, no valet, no one at the front desk for ten minutes. Seedy neighborhood (well, it's Memphis). Would recommend to my enemies.
17
Flight Restaurant and Wine Bar
39 S Main St, Memphis, TN, US
We'd been here before so it's why we stayed nearby. Interesting concept where everything comes in threes, whether wine, appetizers, or even entrees. As good as it was the first time. If you need to be in Memphis, eat here. We also walked to the nearby Peabody for a drink in the lobby. We stayed there before, but it's not a great hotel. Dani and I stayed at an airbnb in Memphis in the suburban gayborhood, which is a much better approach.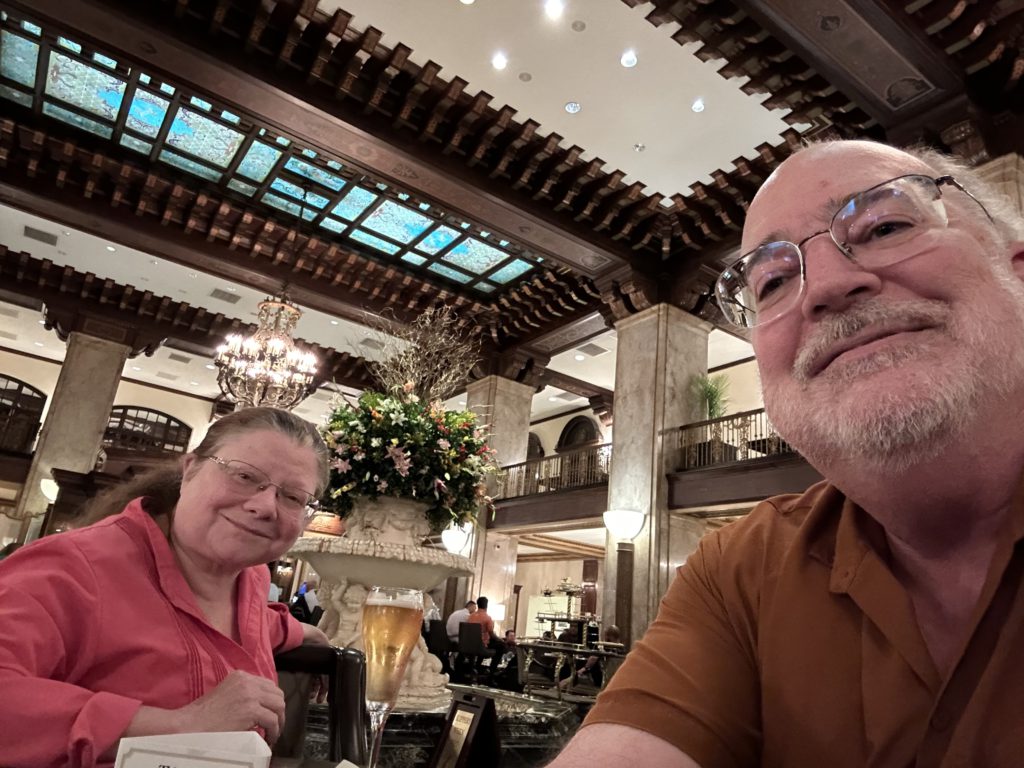 June 7, 2023
18
Old Town Mexican Grill
116 Commercial Pkwy, Canton, MS, US
Okay Mexican food conveniently located next to a Love's travel stop.
19
One11 Hotel
111 Iberville St, New Orleans, LA, US
Probably the last new hotel to ever open in the French Quarter due to zoning, this is a very stylish remodel of a historic sugar warehouse. Neat room design.
20
Batture Bistro and Bar
111 Iberville St, New Orleans, LA, US
The hotel's cafe serves pre-prepared cold plates in the evening, and a continental breakfast. Okay if you're staying there, but otherwise you can do better.
June 8, 2023
21
Curio
301 Royal St, New Orleans, LA, US
This corner cafe in the French Quarter offers something we haven't seen anywhere else in New Orleans: a tasting sampler of all the standards. It was great to taste étouffée, red beans and rice, gumbo, and jambalaya, side by side. My favorite was the étouffée, although the red beans and rice are also excellent. They also make a good shrimp Po'boy sandwich.
22
Restaurant R'evolution
777 Bienville St, New Orleans, LA, US
We had been impressed by this upscale restaurant on a visit quite a few years ago, and it continues to be outstanding. 10,000 bottle wine list!
June 9, 2023
23
DoubleTree by Hilton Tallahassee
101 S Adams St Fl 32301, Tallahassee, FL, US
Another Hilton-affiliated dump. The lobby looks like a cross between a bordello and a third-grade classroom decorating project. Dingy.
24
Savour
115 E Park Ave, Tallahassee, FL, US
Adjacent to the hotel, so convenient. The food was overwhelmed by an obnoxiously loud six-top next to us.
Date: June 10, 2023
25
Sensei Asian Bistro
Gainesville, FL
We were headed for a sports bar, but it was packed, so we went to this place next door, which was empty. It was empty because even at dinner it would be expensive, and at lunch that makes it outrageous. That said, it was good. Lots of fresh sashimi (although no soy sauce was served, which was a bit odd). The lobster fried rice was the best I've ever had. it was also $37.
End
Home
Orlando, FL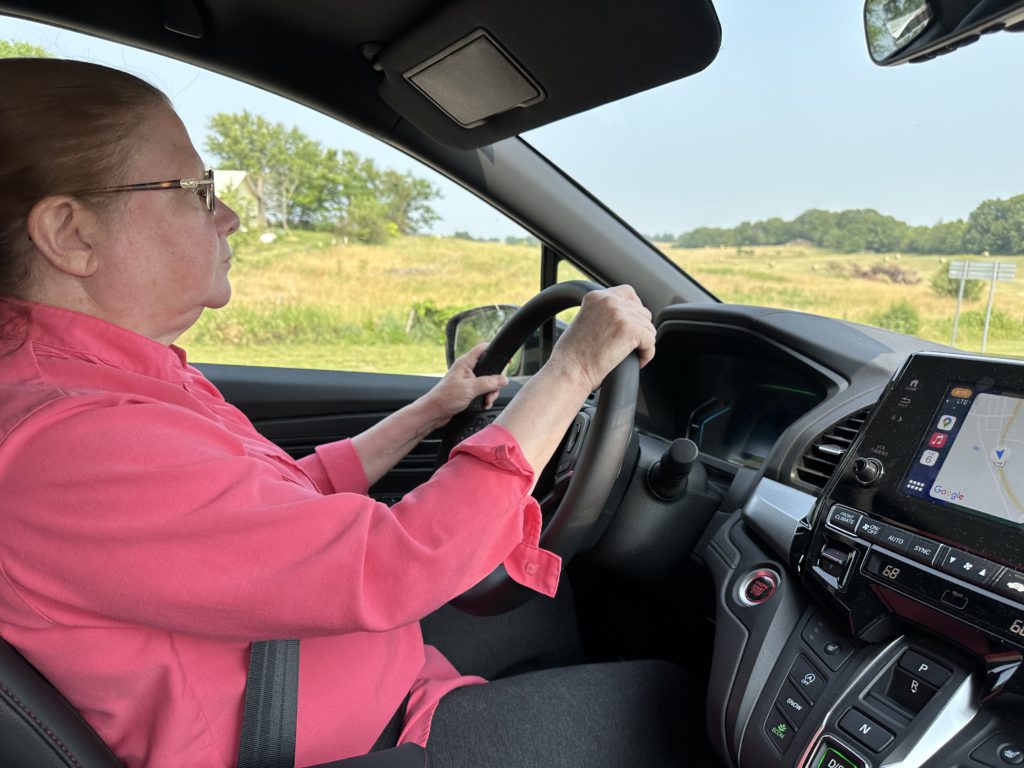 Total distance traveled: 2,100 miles in 8 days.