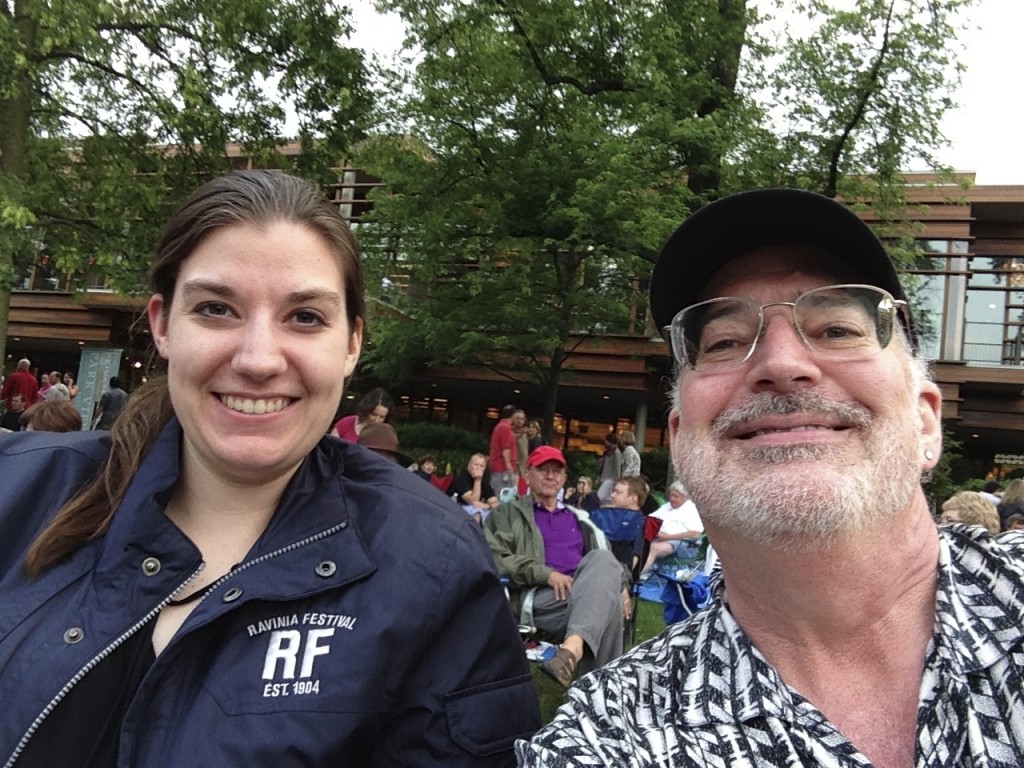 We have a full summer of concerts planned, mostly at Ravinia, the wonderful outdoor venue north of Evanston. We usually sit in the pavilion, but for this concert we could only get lawn tickets, which turned out to be lots of fun. Rather than eat at one of the restaurants, I packed a picnic lunch and we rented chairs and tables. I met Dani on her way home from work aboard the Metra train.
It had poured early in the day, but there was time for the lawn to mostly dry, and the ambience of relaxing outside and watching the show on the big screen was great. It reminded us of the Open Air Theater in London's Regent Park.
Jackson Browne was very gracious, and actually introduced–and sat in for part of–the opening act, Sara Watkins, an accomplished fiddle player and singer. Calling what she was doing fiddling is really understating it. Then she played during his set.
The main concert was very good. I heard quite a few songs I liked but wasn't familiar with, and of course he played most of his hits.
I haven't heard the new sound system from inside the pavilion this year, but the lawn sound was certainly better than anything I've heard at Ravinia before. The concert energy is much lower on the lawn, because people are relaxing and chatting a bit, and the sound level is much lower, but that's not a bad thing, just different.