Linda's maternal grandparents were the Hugunins and the Haguewoods. Her monther, Marjoie's, best friend was her cousin, Rae Bouett.
Hugunin, Hauguewood, Bouett
These photos are from the McBride's attic. They show Linda's maternal relatives, the Hugunins, Haguewoods and Bouetts, all of whom lived in Los Angeles. These photos cover the years from 1880 through 1930.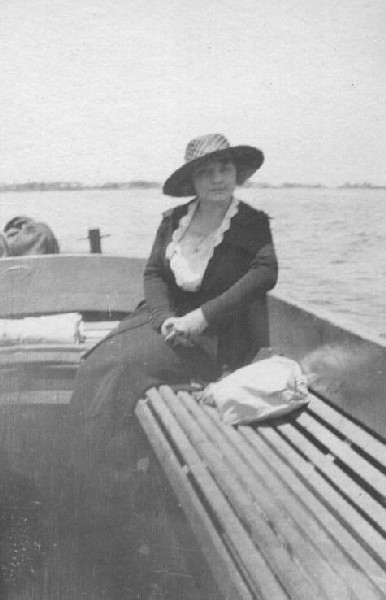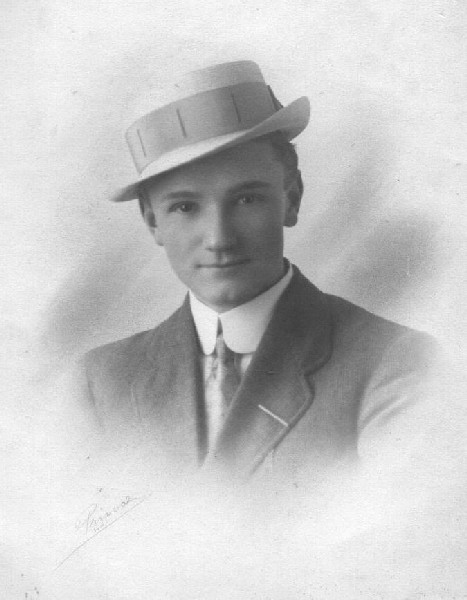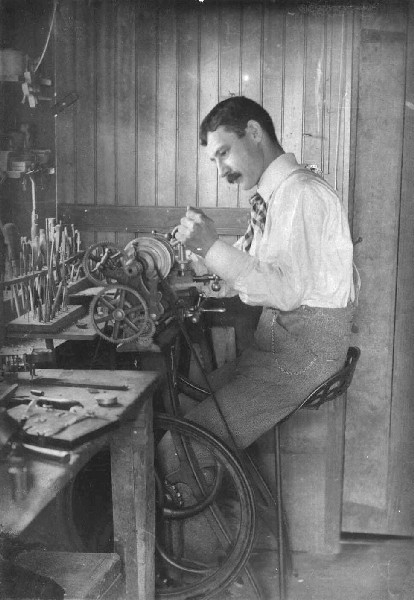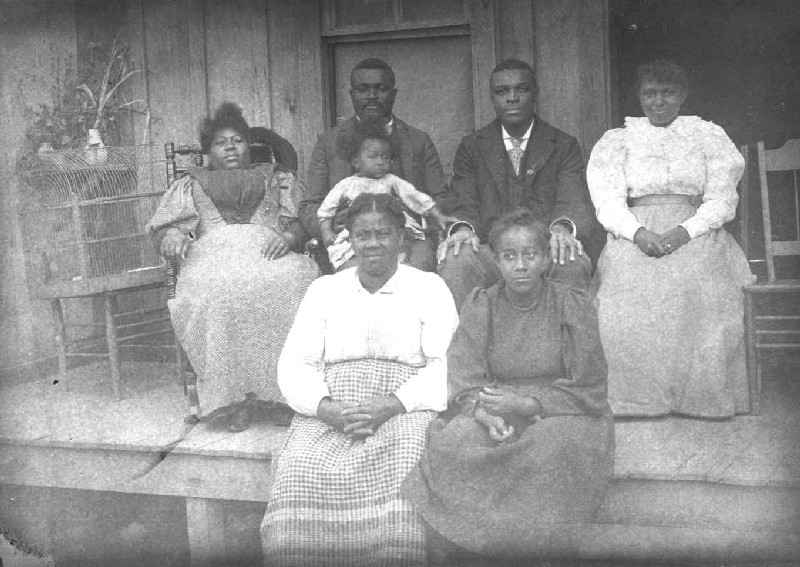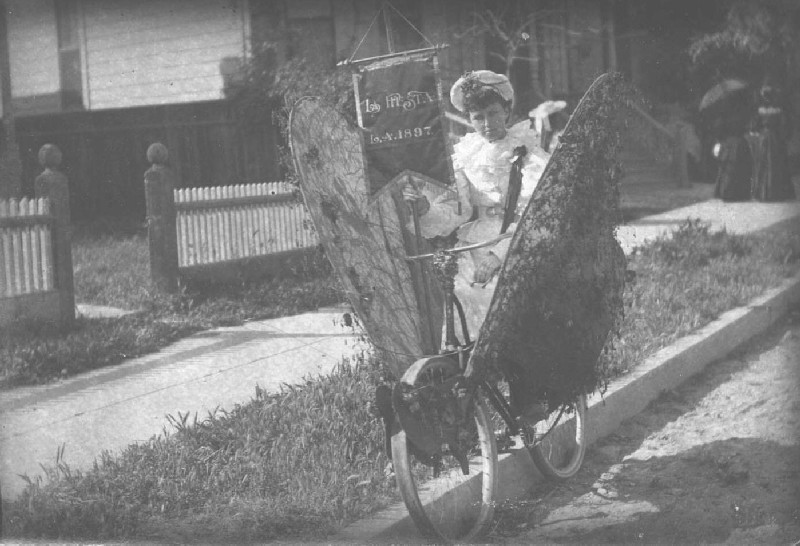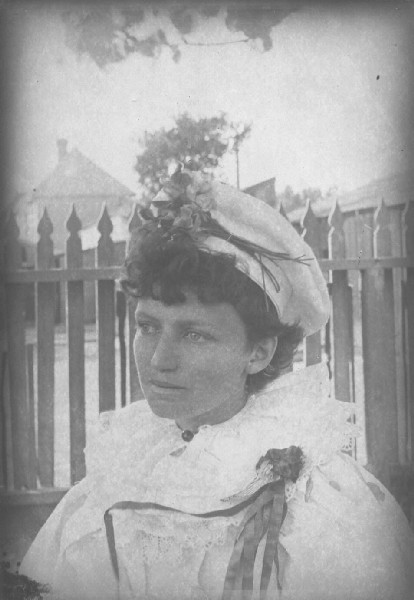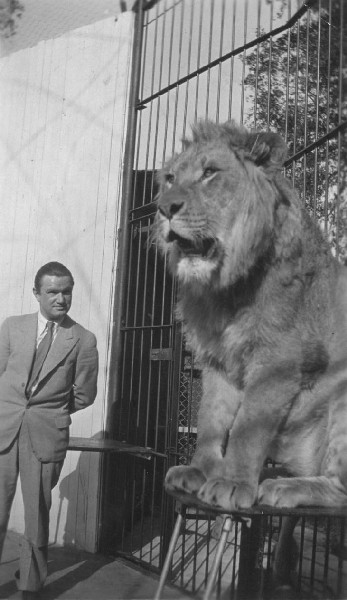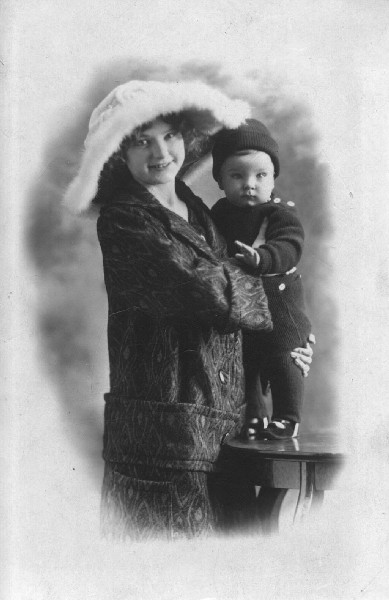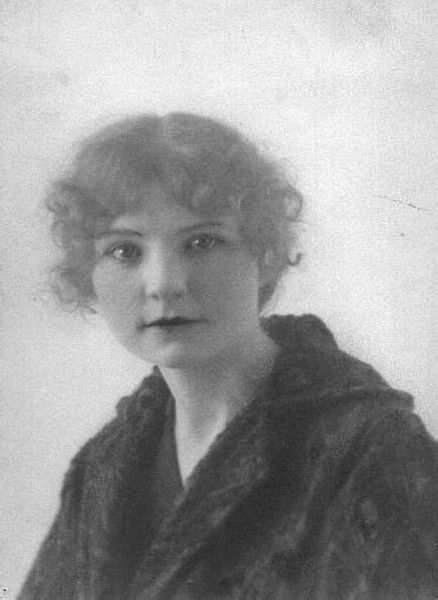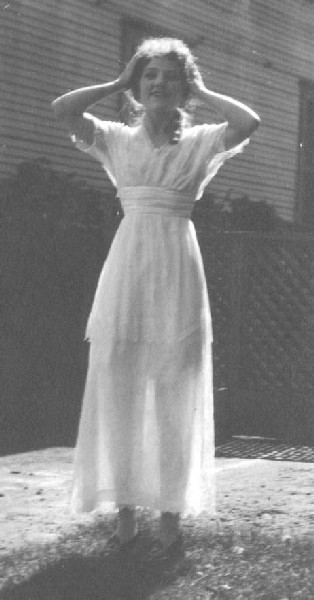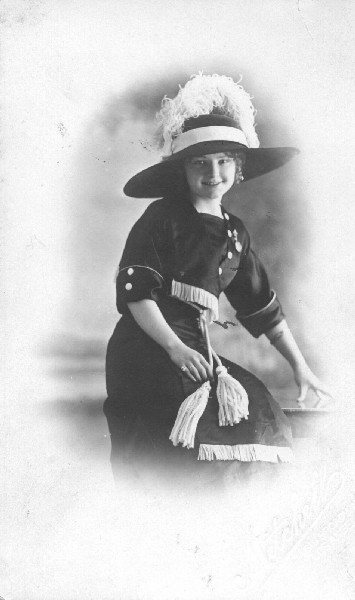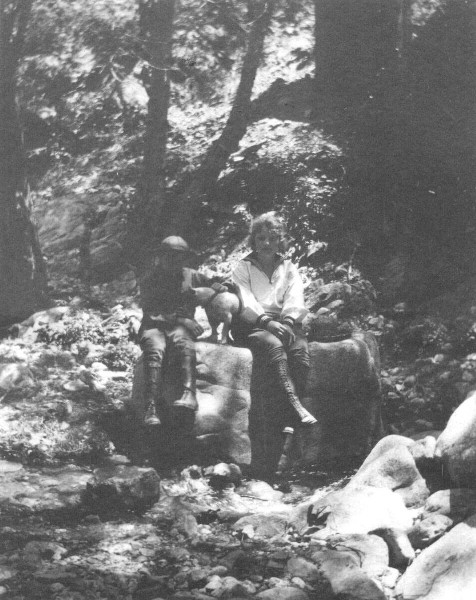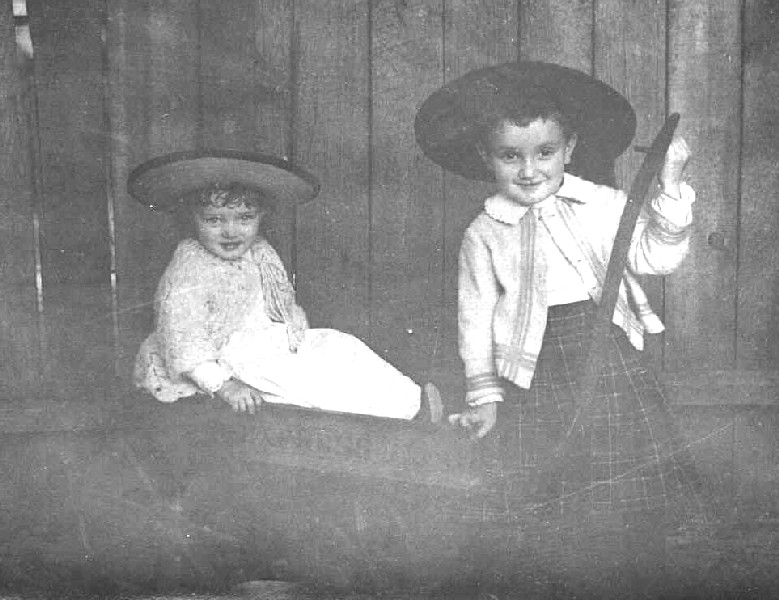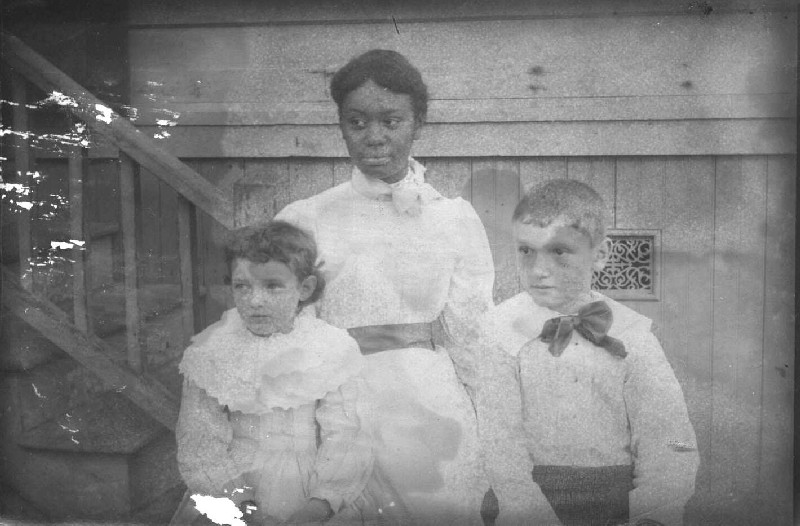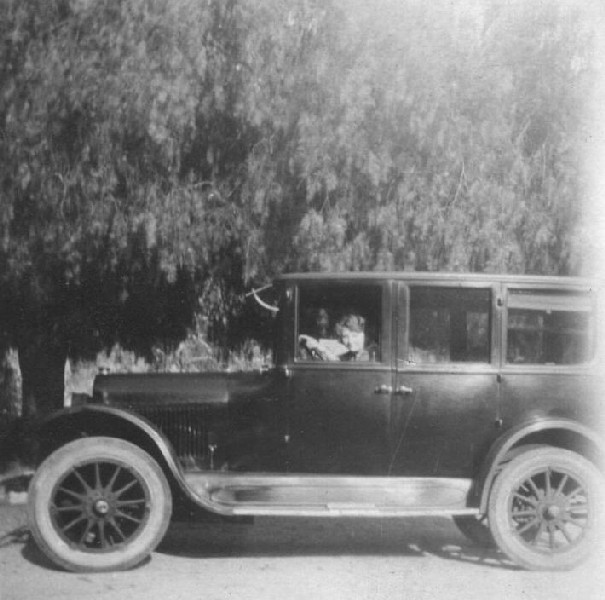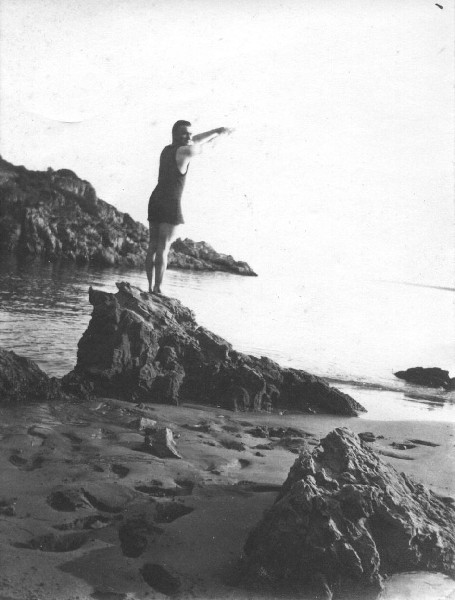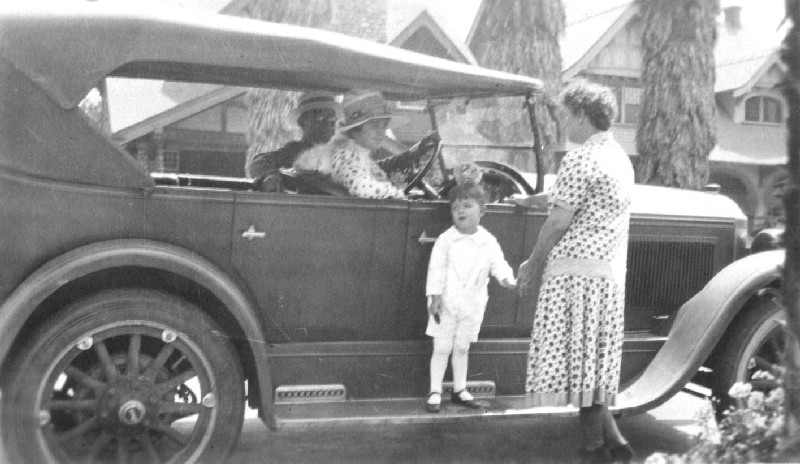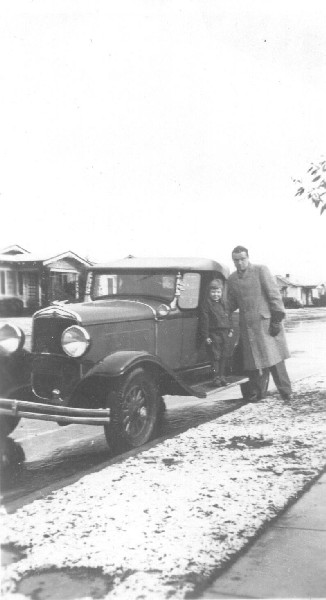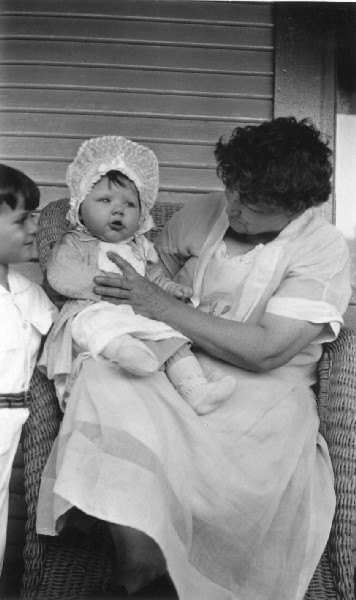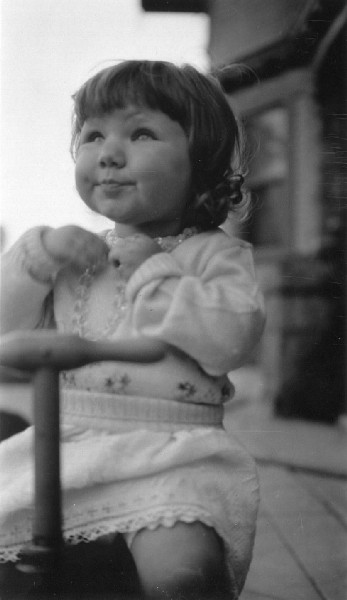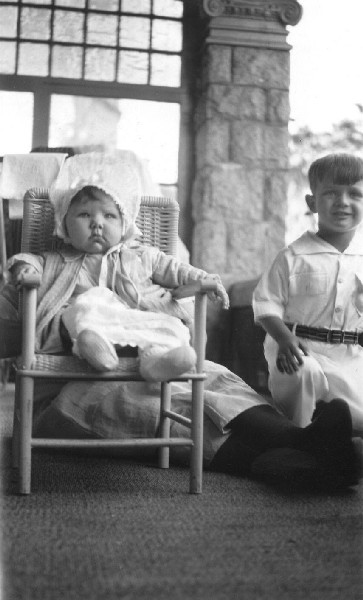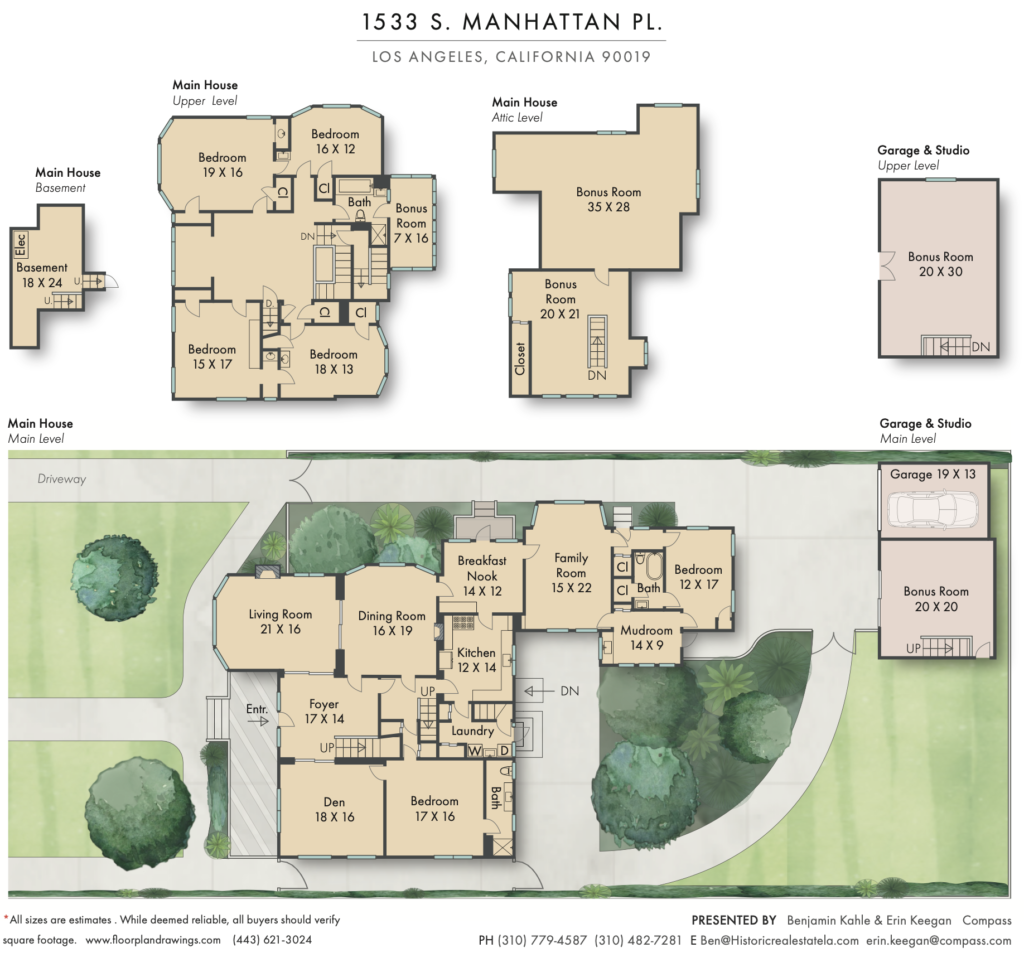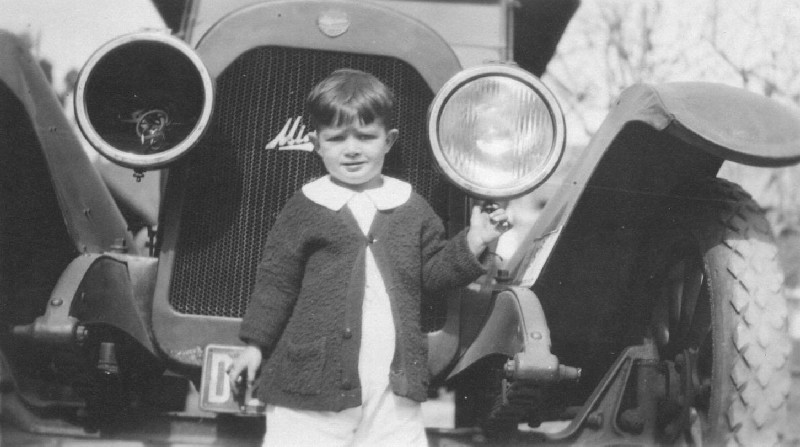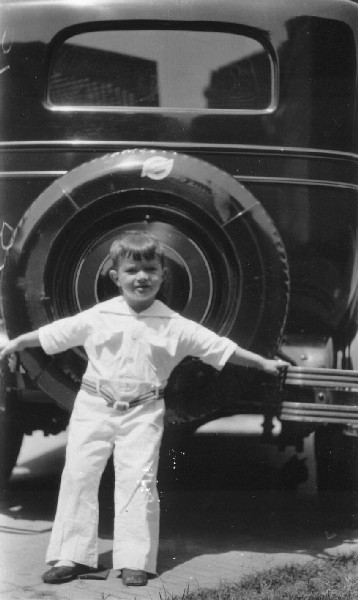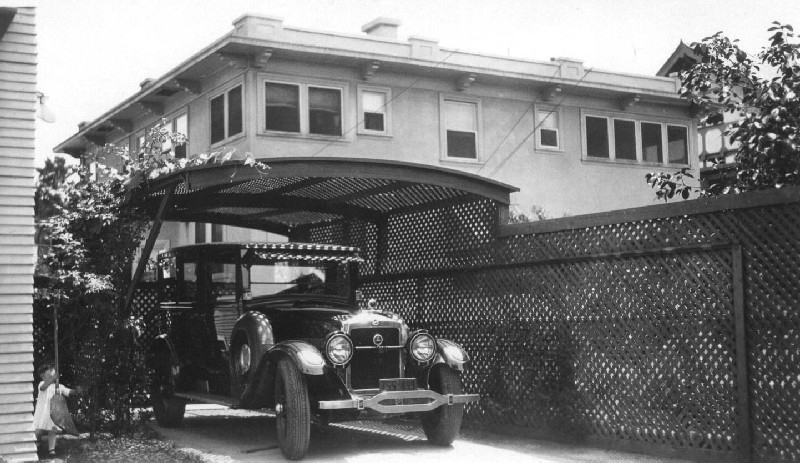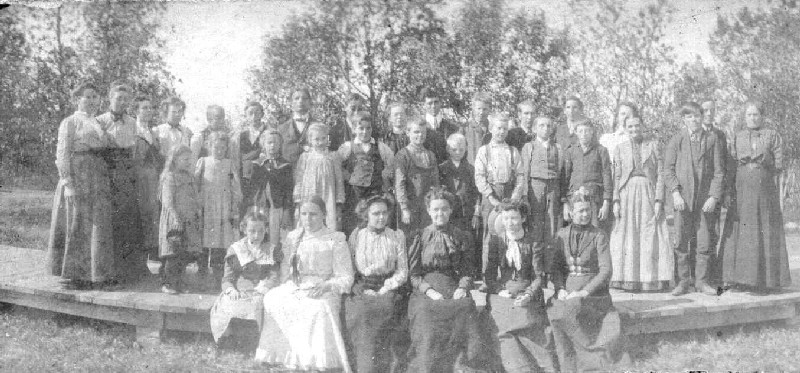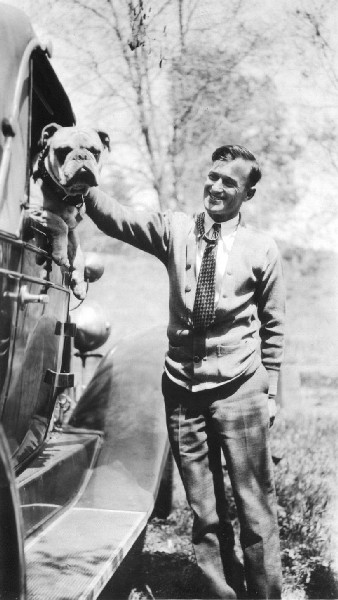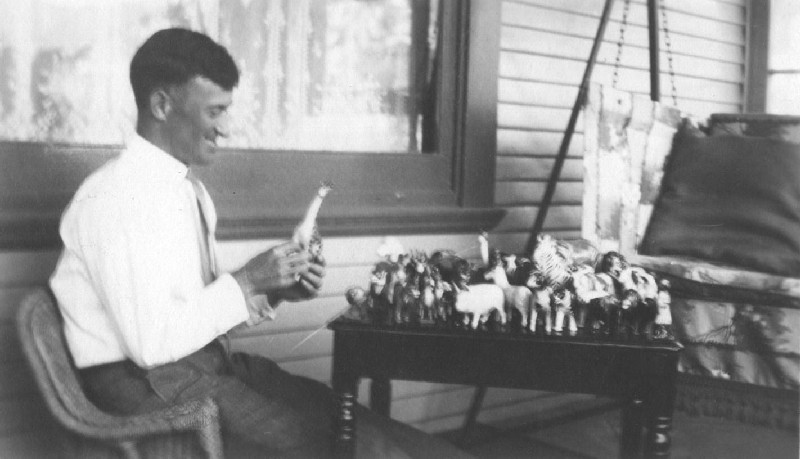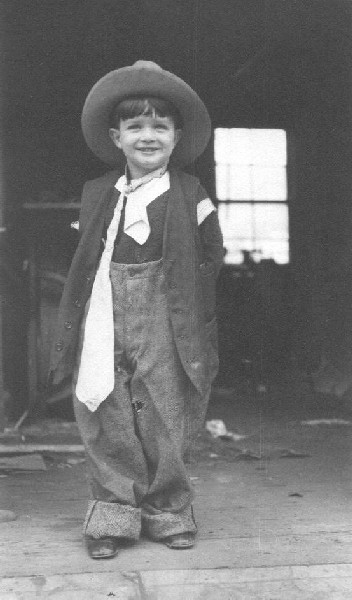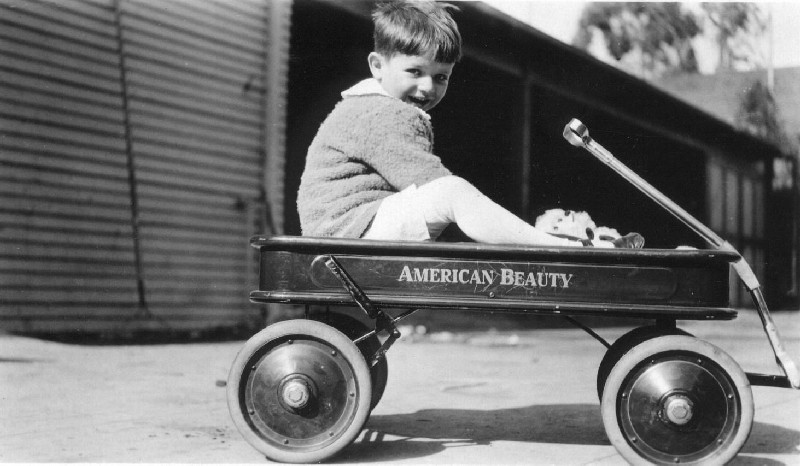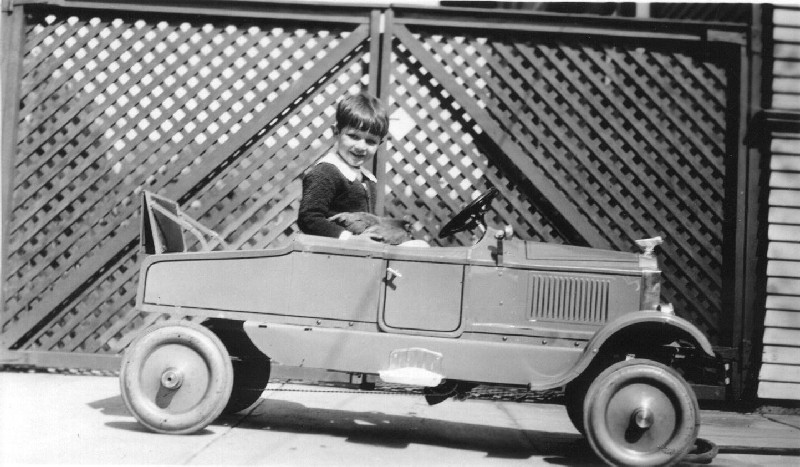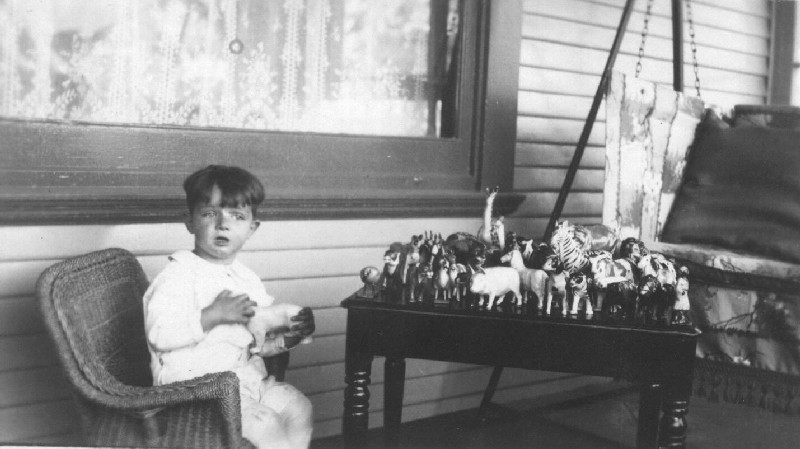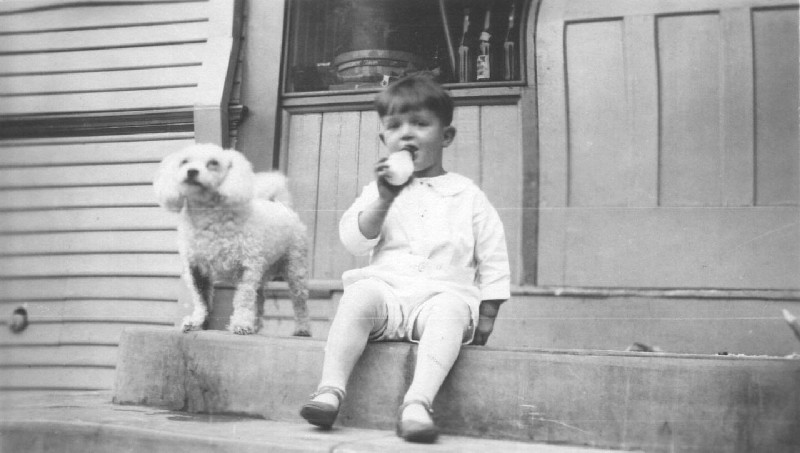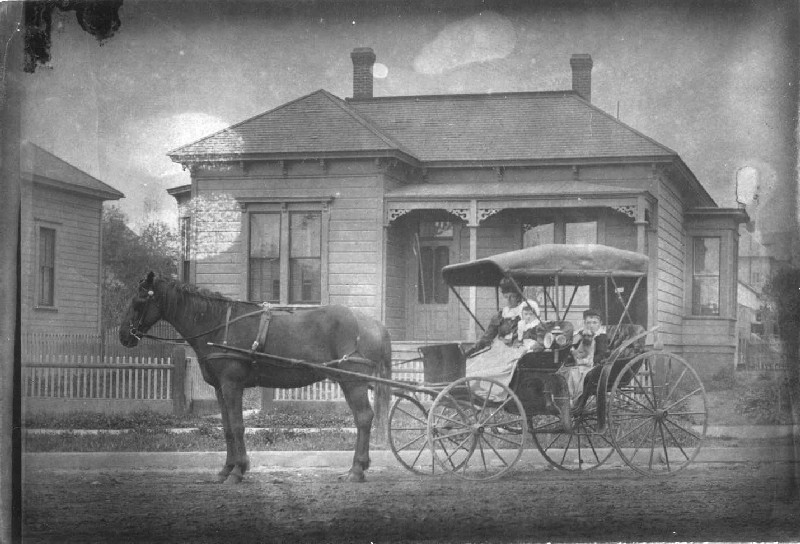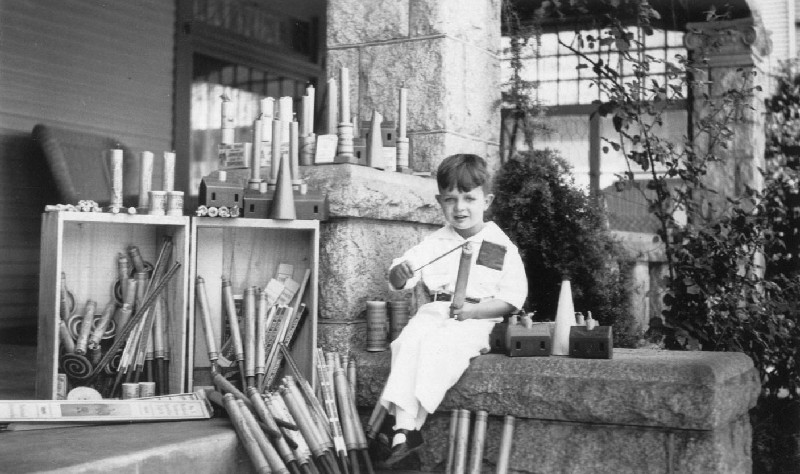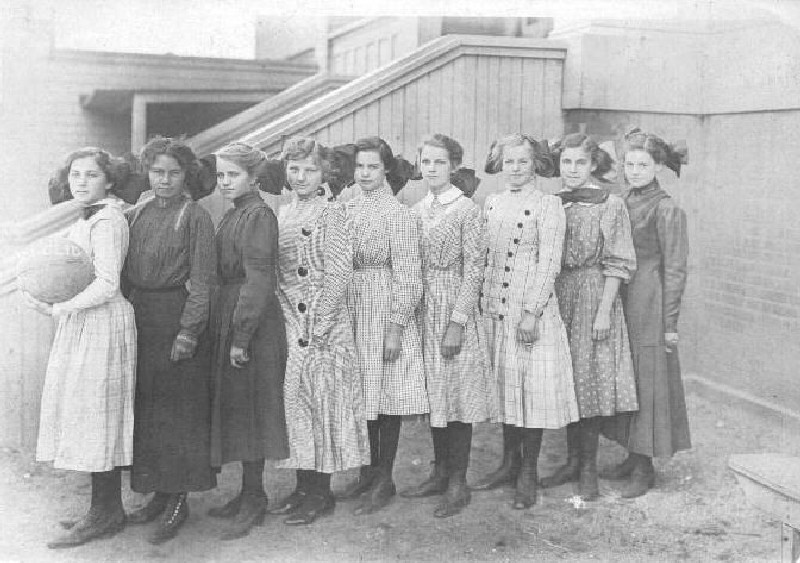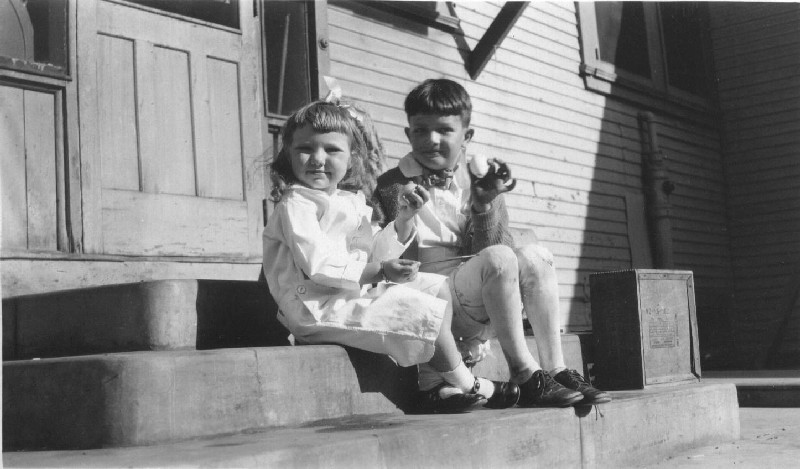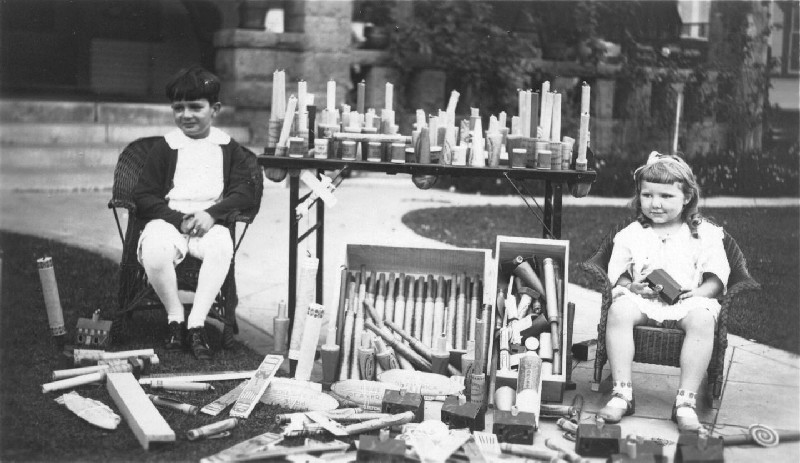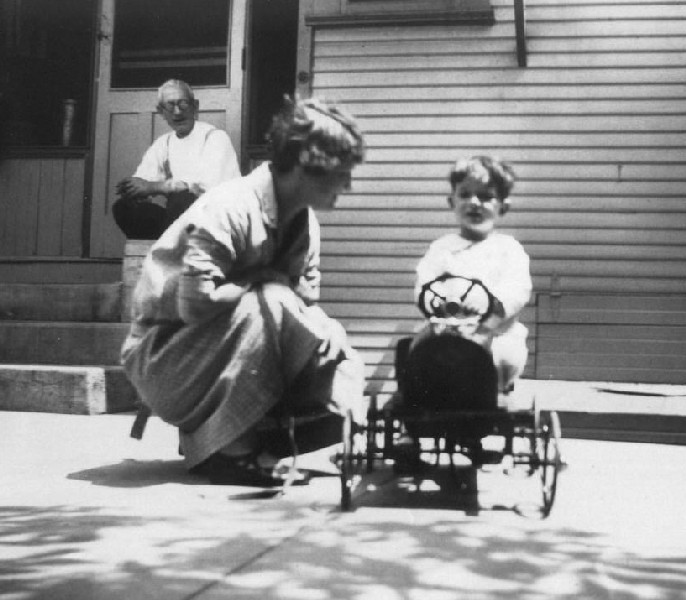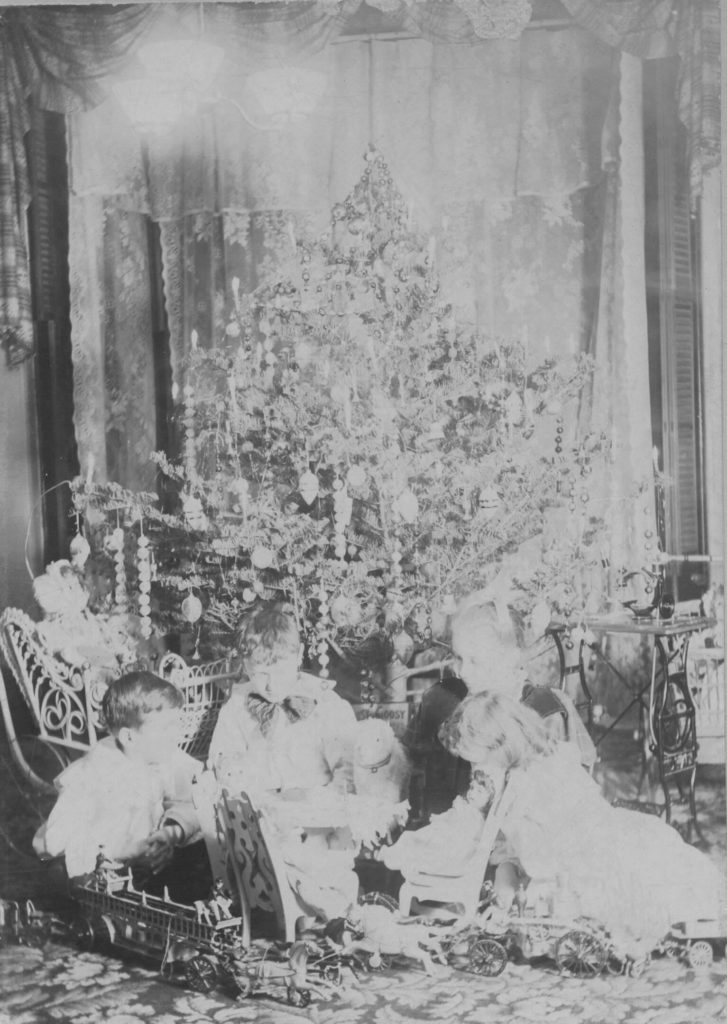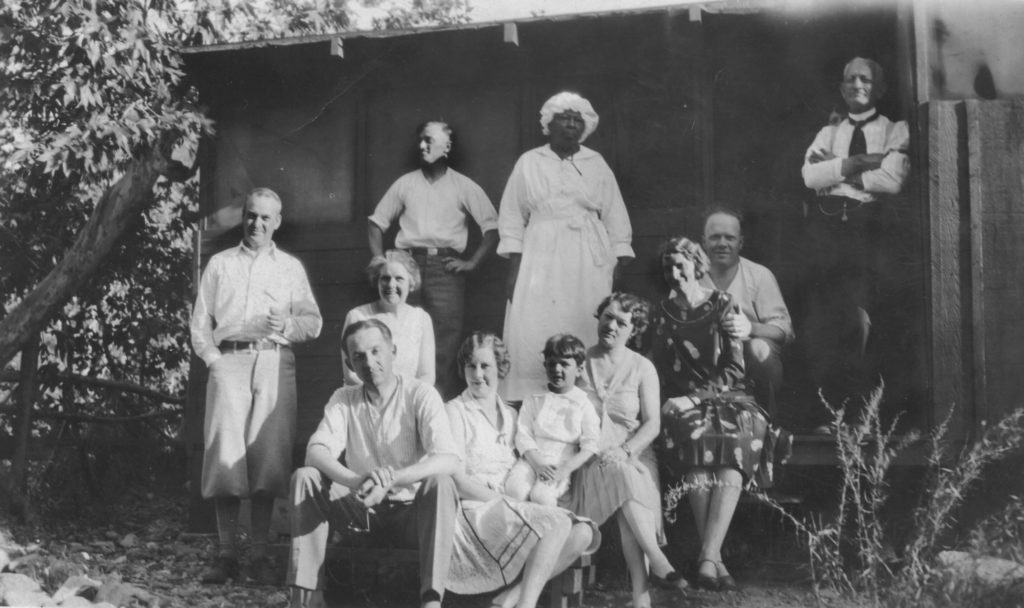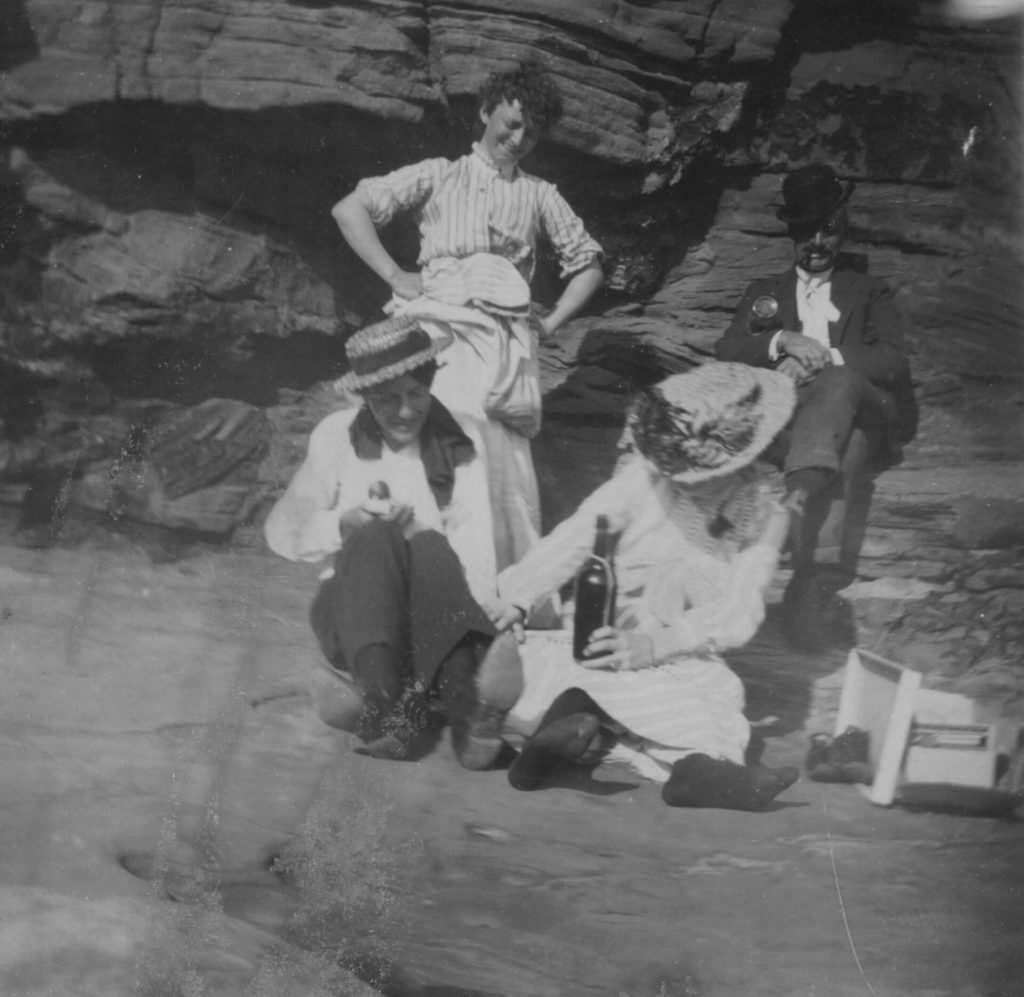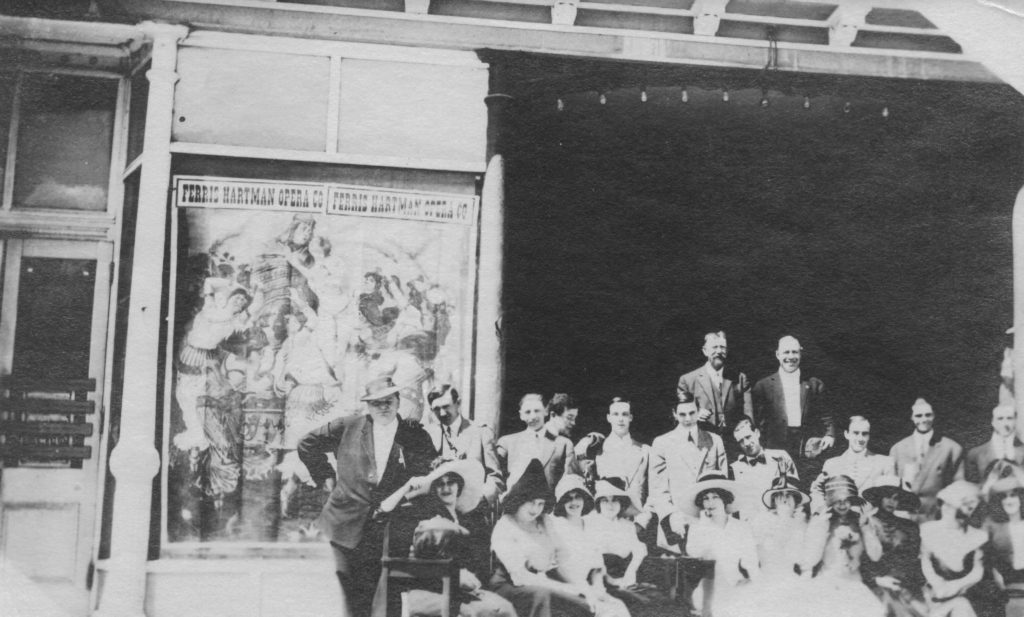 Ray's mother, Ruth, was a member of an acting troupe in Los Angeles during the 1910s and 1920s. Lon Chaney and other notables were also members. The following description is from 1920s interviews with Lon Chaney:
In about 1912, my brother, the same one with whom I had engaged in other ventures, was now manager of a theatre in Los Angeles, and I decided to come out to the Coast and see if I couldn't permanently locate here. I didn't think of pictures at that time, for they were still very much in their "infancy" and no one had heard anything about them. The stage was the thing that interested me, doing comedy, eccentric dancing and acting as stage manager.
There was a theatre in Los Angeles at that time called the Olympic. It was down on Main Street, and was a tabloid musical comedy house. It was here that I got my first engagement, if it can be dignified by that name.
We used to put on three, five and even seven shows a day. We would rehearse every morning from nine-thirty until noon. Then we would dash out for lunch and hurry into our make-up, for the theatre opened at one-thirty. From one-thirty until eleven p.m. we gave almost continuous performances. Talk about hard work! We certainly knew what it was in those days, but it was better than the haphazard existence we had led on the road. For the first time, my wife and son could feel that they had a permanent roof over their heads.
I stayed for six months at the Olympic, playing comedy parts mostly and dancing. Believe it or not, I'm a pretty good dancer. At the end of six months I got an offer from Ferris Hartman, who was putting on shows at the Grand Opera House, which was also on Main Street. I accepted this offer, and here I met a good many people who are now film and stage stars or directors. Some of them don't like to be reminded, either, of the old days when we all worked together down on Main Street. But we did work there nevertheless, and were darned glad to have a job of any kind.
Frances White was a member of that company. She has since become famous in musical comedy in New York, and is a headliner now when she goes out in vaudeville. But no one had heard of her then. Roscoe (later "Fatty") Arbuckle was our principal comedian. Bob Leonard, who later became a famous screen director, was also one of our crowd, while "others in the cast" were Winnie Baldwin, Arthur Hull and Carmen Phillips. We had quite a roster of famous-names-to-be, you see.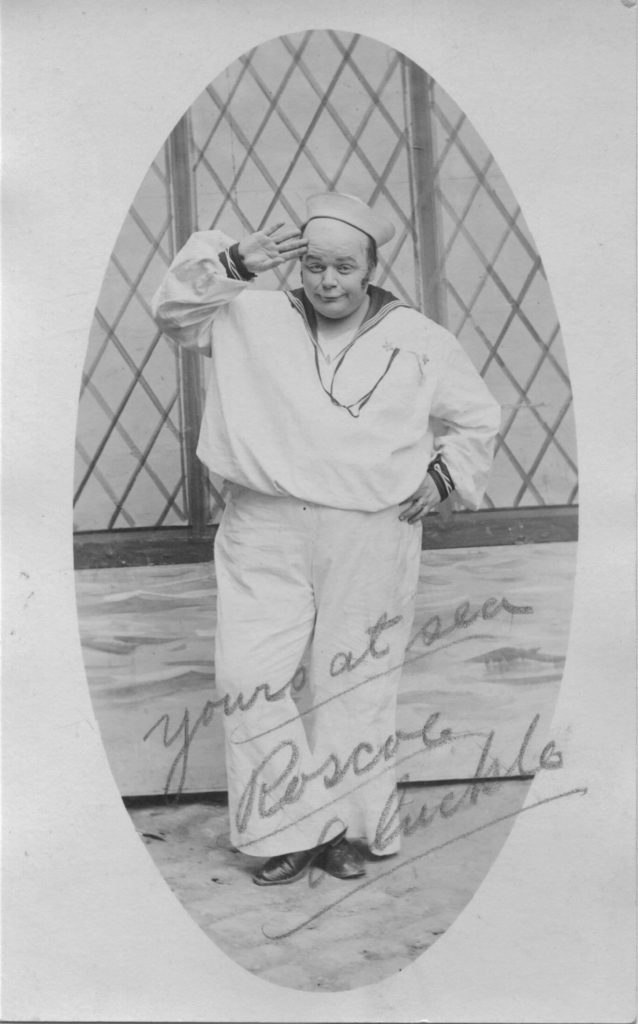 Marjorie Lee Hugunin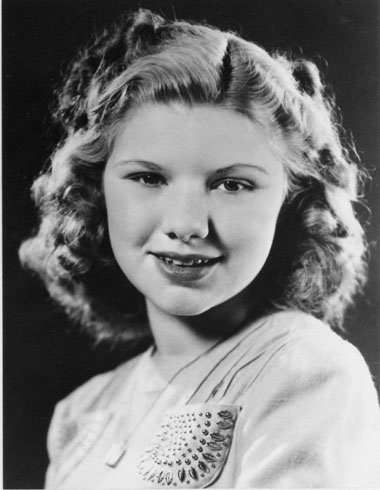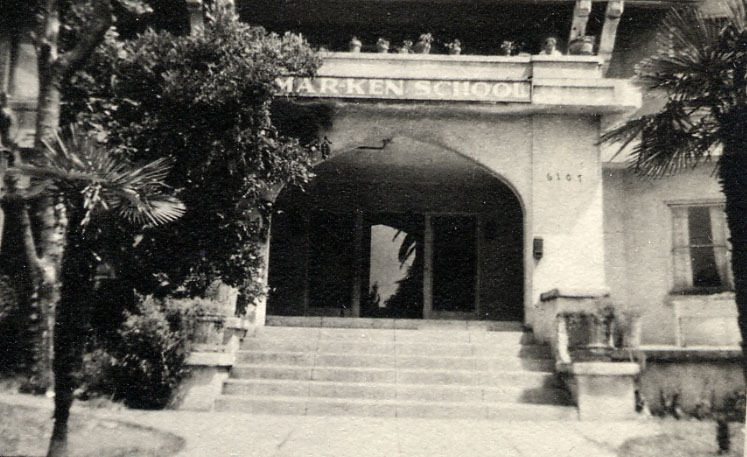 From the Mar-Ken 1940 Yearbook, as a Freshman:
MARJORIE LEE HUGUNIN – (Born in Hollywood, California).
Meet Marjorie, the girl with the passion for 1940 Buicks! When she isn't riding in these '40 masterpieces of mechanism, she's curled up in a nice soft chair, reading. Speaking of books, her favorite is "Gone With The Wind", and speaking of favorites her special song is "Deep Purple". She craves things that are yellow or blue, and her favorite subject is Literature. She likes clothes, but heartily dislikes the wearing of crepe soled shoes. Marjorie has quite a collection of miniature antiques. She has no main ambition right now, but says, "I'd like to be a success in whatever field I try."
Marjorie Lee Hugunin was Freshman Class President, 1940.
From the Mar-Ken 1941 Yearbook, as a Junior:
Marjorie Lee Hugunin is a native daughter who was born in Los Angeles on February 8th. Marjorie is striving toward that far-away goal, brain-surgery. Her favorite book is "Kitty Foyle". Her favorite songs are "Deep Purple" and "You Forgot About Me." She collects records and likes to swim and roller skate.
From the Mar-Ken 1942 Yearbook, as a Senior:
Marjorie Lee Hugunin wishes to be a brain surgeon, therefore loves Chemistry and Orientation. (One for the brain – the other for the surgeon). She likes to collect records, swim, skate and fish, and in her spare time, runs around Mar-Ken on those tiny little feet and pretty legs (We're jealous, but we like 'em).
Marjorie was Senior Class Secretary, 1942 and she was Treasurer of the Mar-Ken Chapter of the National Honor Society.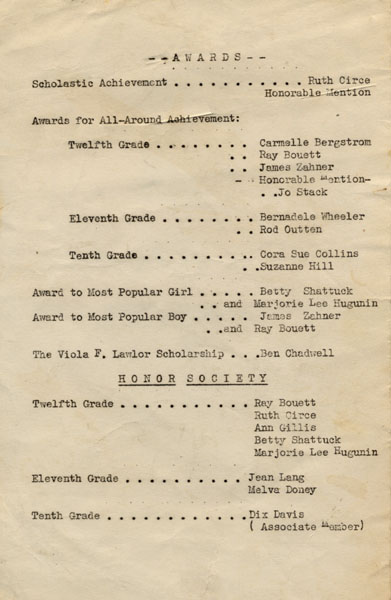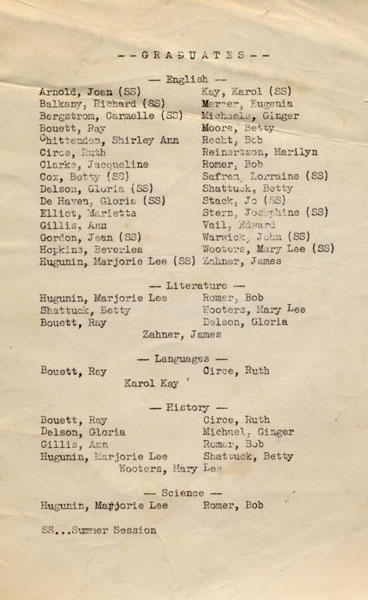 Mar-Ken Website Link: http://www.mar-ken.org/alumni/alumni-h/hugunin-marjorie-lee/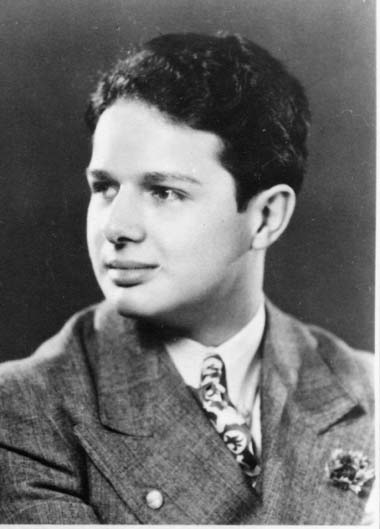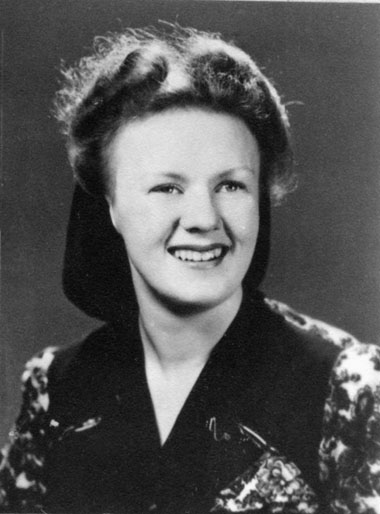 Rae Bouett was manager of the "13 Club", the Mar-Ken Nightclub in 1939-1940. He was also a member of the Mar-Ken Chapter of the National Honor Society. Rae produced Mar-Ken's first motion picture, "Call of the Amazon."
From the Mar-Ken 1940 Yearbook, as a Sophomore:
RAE BOUETT – Rae was born in Los Angeles, October 1. Hobbies are magic, writing, and dancing. You should read some of those thrillers he writes! I wouldn't advise reading them at night, tho! He likes most everyone, and he likes most all kinds of soup. He dislikes getting up early. Isn't that unusual? "Remember My Love" is his favorite song. His favorite stories are murder mysteries. Creative Writing and Spanish are his two favorite subjects. His ambition is to be a director-writer-producer.
From the Mar-Ken 1941 Yearbook, as a Junior:
Rae Bouett, president of the Junior class, is the first of the pictures in this little sketch book. Rae was born on October 1, 1924 in Los Angeles, California. He likes swimming and dancing and will always go in for a game of chess. His hobby is writing; his favorite book is "The Invisible Host". He wants to be a Director, producer, writer on stage and screen.
[Note: Rae's actual year of birth is 1923]
From the Mar-Ken 1942 Yearbook, as a Senior:
Rae Bouett: "Count's" ambitions are the best. He wants to direct, produce and write for the stage and screen, and, as every producer, director, or writer, his hobbies are blondes, brunettes and red heads. A murder mystery, Dvorak and amateur movie fan, he is constantly heard saying, "It's amazing".
Mar-Ken Website Link: http://www.mar-ken.org/alumni/alumni-b/bouett-harry-rae/