Colorado, Wyoming, Nebraska, South Dakota, Montana, Idaho, Utah, Arizona, New Mexico in 12 days and 2600 miles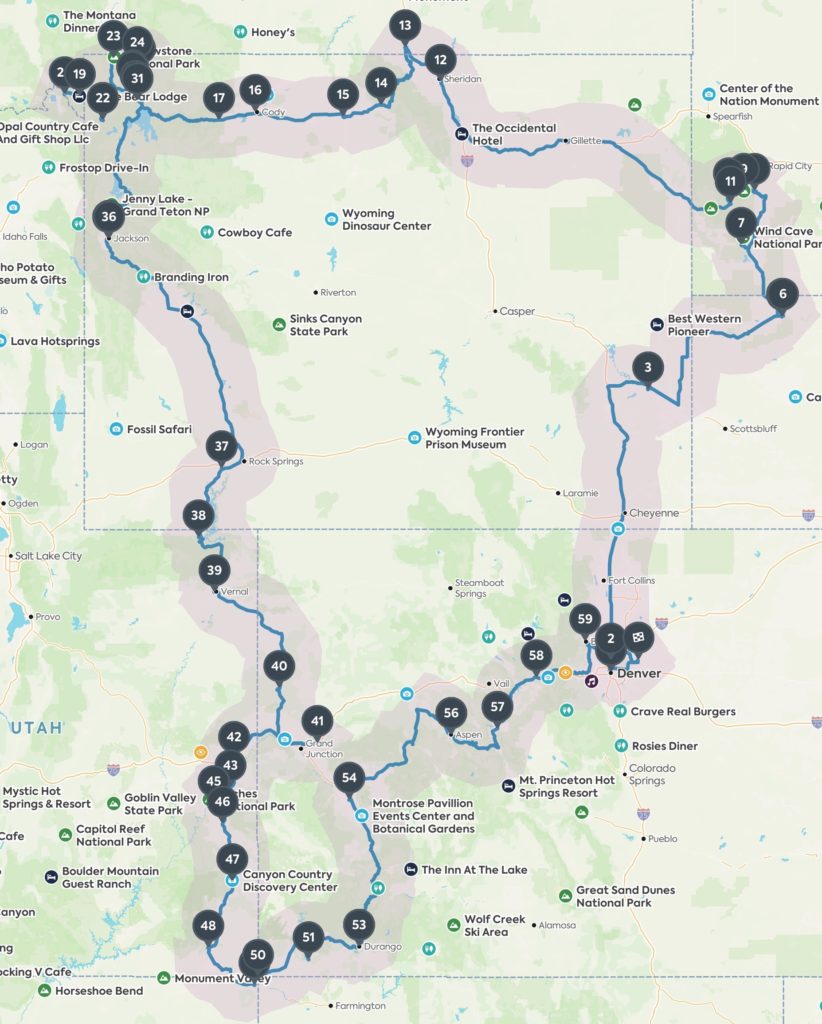 In July 2019 Dani and I set out on a 2600 mile, 12-day road trip of the western states. We had a bucket list of places we wanted to see, including Mt. Rushmore, Yellowstone, Four Corners, and Mesa Verde. We flew from Chicago to Denver and rented a car, and with no further planning set out on the grand, counterclockwise loop.
Here's our complete itinerary as a pdf:
An app called Roadtrippers proved quite useful for finding accommodations, restaurants, and points of interest, allowing us to plan just a day or so in advance, and change our route on a whim.
Along the way, we recorded videos for some future travel writing classes, and of course, we took many photos. Here are some of my favorites.