I'm Steve Alcorn, entrepreneur, author and teacher. This site offers some insights into my occupation, avocations, and history. Welcome!
I grew up in Los Angeles, went to Harvard School for Boys (now Harvard-Westlake), and UCLA.
I've always been entrepreneurial, and even as a kid had companies that sold comics, did letterpress printing, made electronic guitar fuzz boxes and operated a sound studio.
In 1978 I married my high school sweetheart, Linda McBride, and in 1991 we had a daughter Dani.
My first "real company was MicroDaSys, a pre-PC era computer maker.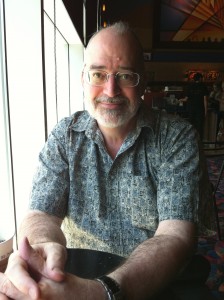 In 1982 I joined Walt Disney Imagineering (then known as WED Enterprises) as a consultant, where I worked on the electronic systems for Epcot Center's American Adventure, the park-wide monitoring system, and Journey Into Imagination, where I became WED's first systems engineer.
I learned a bit more about management during a brief stint in the peripherals industry, where I had an engineering department of 40, but the entertainment industry called to me. I was Vice President of Engineering and later Chief Operating Officer for Linn Electronics, the inventors of the digital drum machine.
In 1986 I founded Alcorn McBride, the company that makes the audio/video players and control systems used in nearly all of the world's theme parks.
I've written both fiction and non-fiction books.
I teach online classes, some with my daughter, Dani, through her company, Writing Academy.
I also teach a class in Imagineering.
I enjoy travel, and sharing old wines with friends.