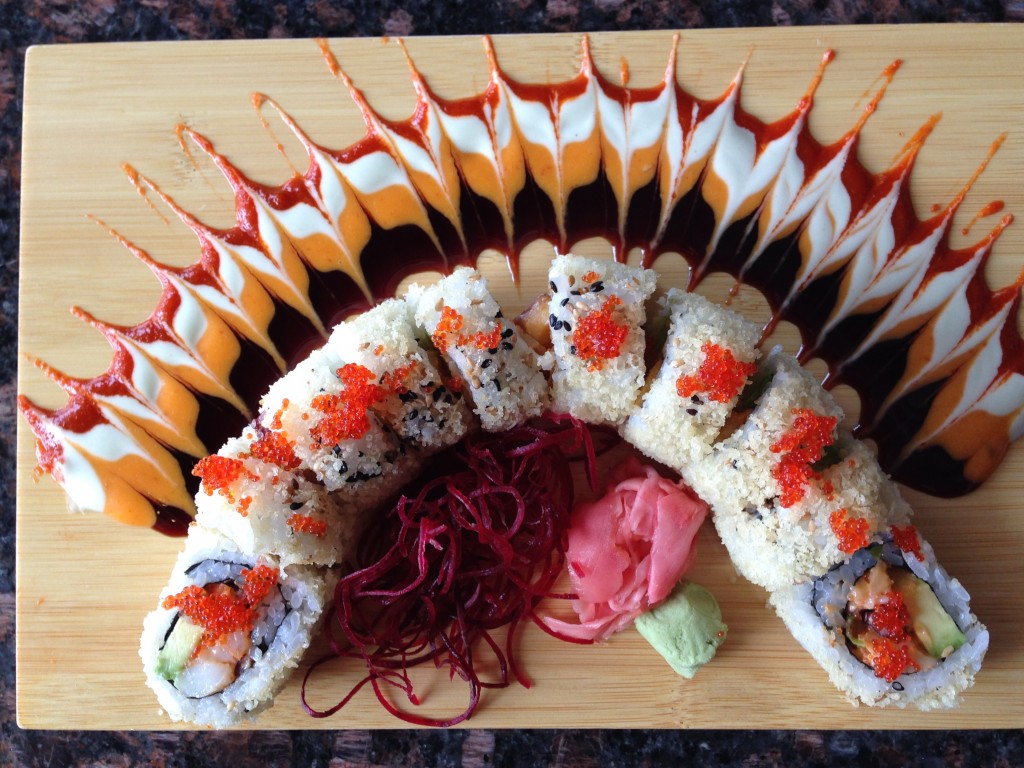 What a delightful surprise! This small fusion restaurant is creating some of the most beautiful—and tasty—sushi in Chicago.
The menu is about half Japanese, half Thai, and many of the fusion items are spicy, such as their take on edamame, which had a definite kick to it. The beef salad comes with the traditional spicy rice vinegar sauce that would accompany a waterfall beef salad. These were both good, but the stars of the show were the sushi items.
We began with a plate of sashimi. Although the chef offers a sampler, we selected our own, and the pricing was very reasonable to get exactly what we wanted. All of the items were very fresh and delicious.
Then we tried several rolls. Wow! As you can see from the photos, each was a work of art. I've never had sushi served with such a painterly approach! All three rolls were excellent, and really different from one another. My favorite was the "All About Salmon" which combined salmon, smoked salmon and ikura, balancing them with both creamy and citrus ingredients, plus spicy and sweet sauces.
A month ago we tried the high end sushi place across the street, and it was good but extremely expensive. At about a fourth the price, our meal at Pride was actually better, and I'm ready to return any time.