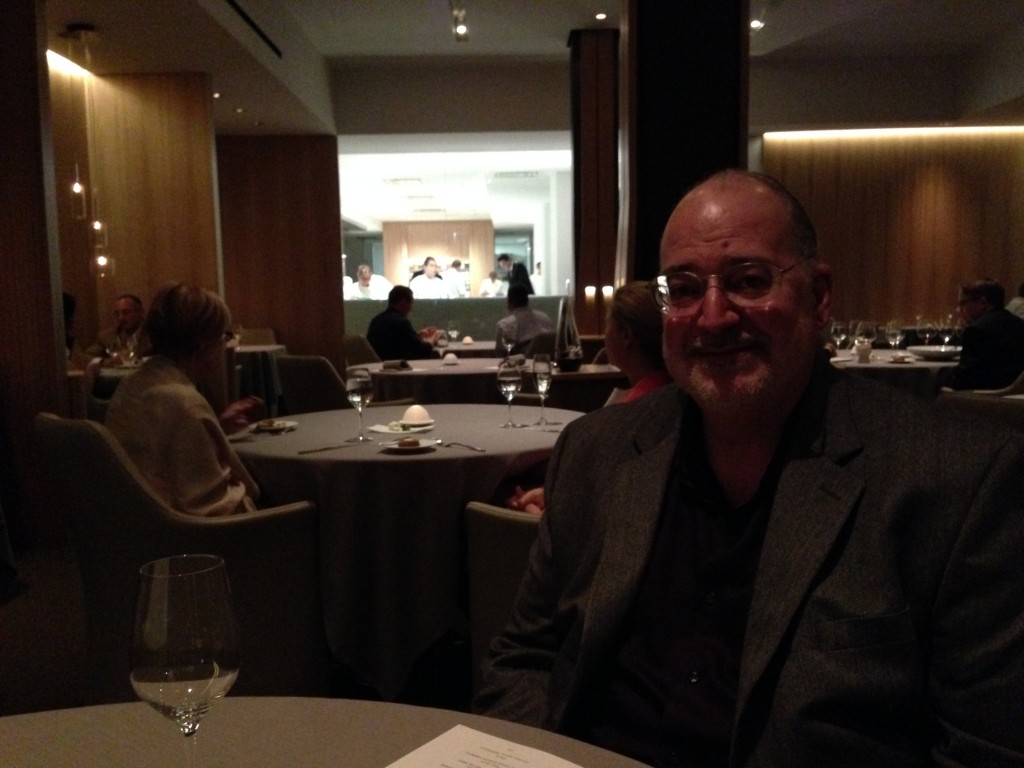 Grace is certainly deserving of its two Michelin stars. Everything about the experience is near perfection, from the extremely professional yet friendly service to the plating of the food, which turns each dish into an individual work of art, combining delicate and varied flavors in surprising and visually appealing ways.
The dining room is sophisticated, understated, and calm, a serenity that extends even into the visible kitchen, yet the contemporary soundtrack keeps the experience upbeat and fun.
My only quibble is with the winelist, which has a strong focus on wines from the Loire region, not my favorite.  This focus extends to the wine pairings served with the meal, some of which didn't seem a great match, although the friendly and articulate sommelier explained the reasoning behind each match in such a captivating manner I was glad we had selected the pairing, even if next time I will strike out on my own.