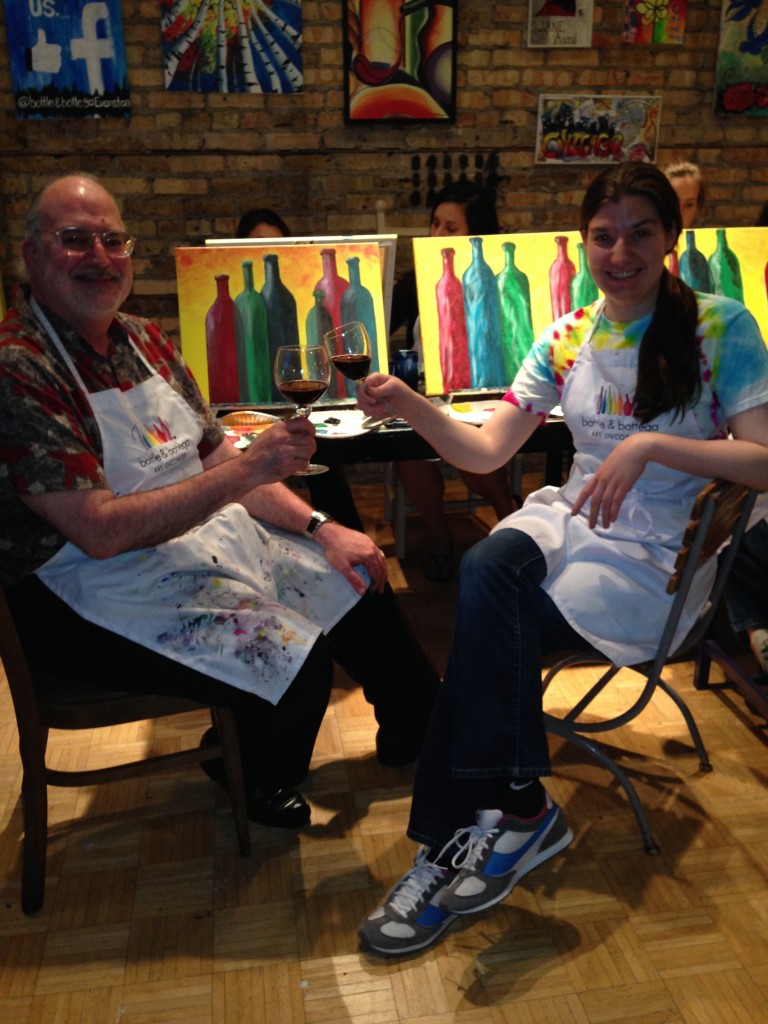 Last month Dani and her friends visited Bottles and Bottega to drink some wine and paint a picture. It looked like so much fun I suggested we go there on the evening I arrived in Evanston, and Dani eagerly agreed. A bottega, as we learned, is an artist's studio where students learn by doing.
The long, narrow space is divided into a painting area where a dozen people can work simultaneously, a lounge, and a party space at the rear. The evening begins with a half hour to enjoy any wine or snack you've brought, and then you sit at one of the tables where a canvas, paints and brushes have been provided.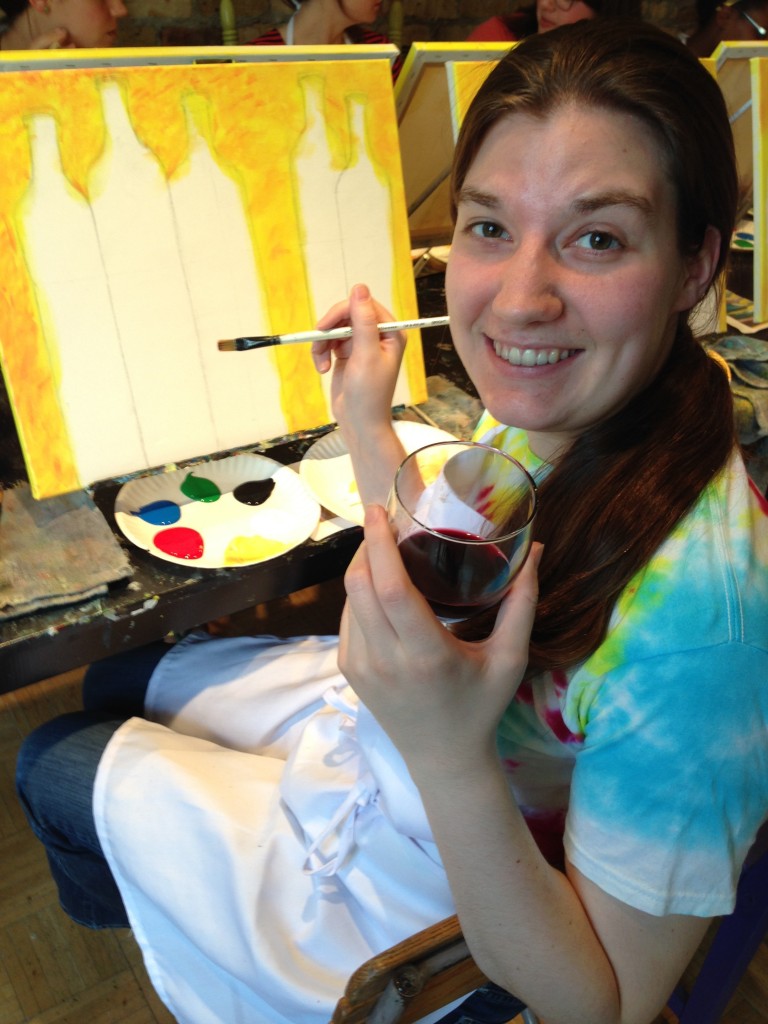 Everyone works on basically the same picture, but it's amazing how much variation occurs because of individual styles. Some useful but light hearted instruction is provided throughout the evening, and there are plenty of breaks for more wine.
I hadn't really worked with acrylic paints before, and really liked the way they dried in minutes, and one color could cover another; quite the opposite of oils, were your colors keep mixing on the canvas for days.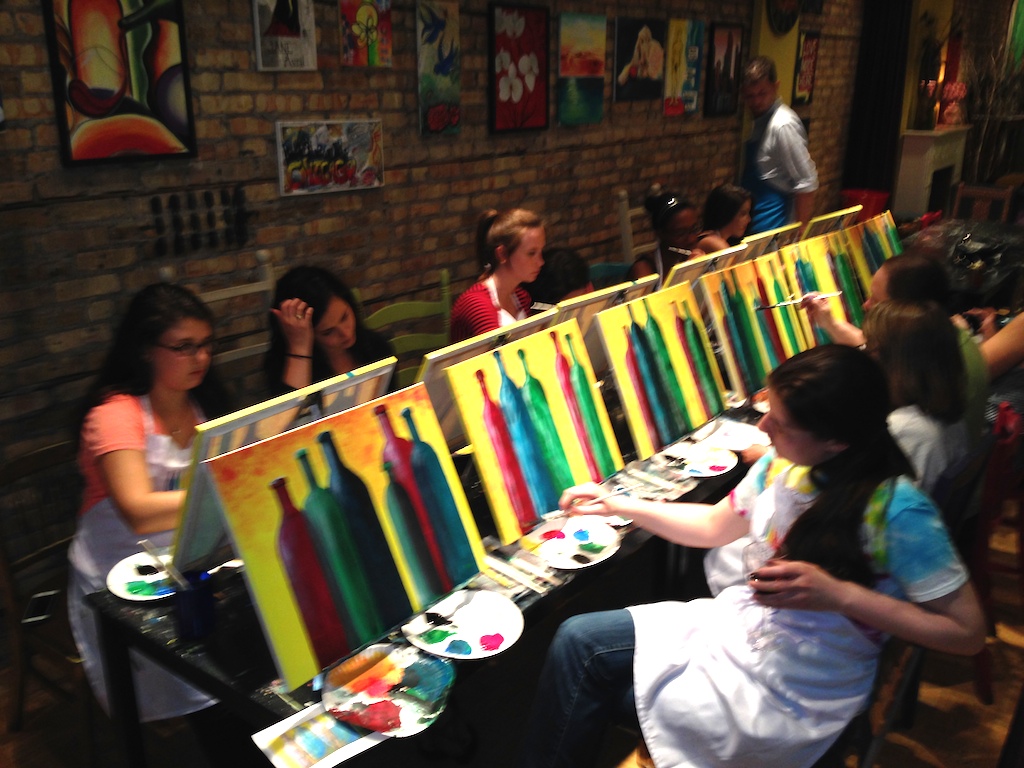 Dani and I were both pleased with the way our masterpieces turned out.