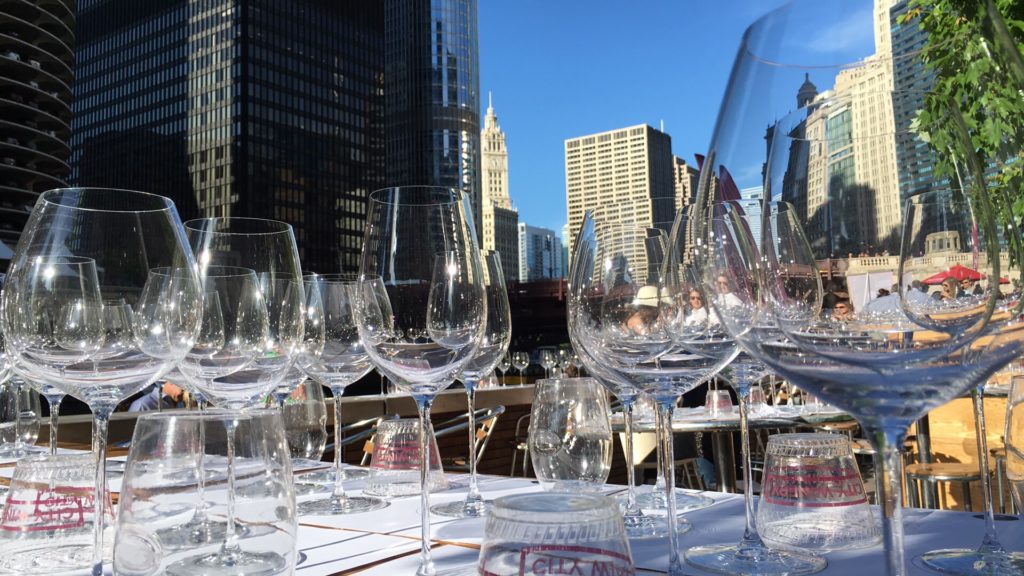 A few years ago Linda and I attended a Riedel stemware seminar while on a Celebrity cruise. The premise of the seminar was that different shaped glasses make wines taste different.
We went in very skeptical but came out completely believers. So much so, in fact, that I ordered four sets of the glasses and have conducted the same seminar for my co-workers and members of my wine group. Everyone who has ever gone through it has been amazed at the effect that even small changes in the shape of the glass can make.
So when I heard that Riedel was conducting a seminar just a block from our Chicago condo I had to sign up for it again. Why? Becuase for $90 you get four excellent wines, and can keep the glasses they're served in!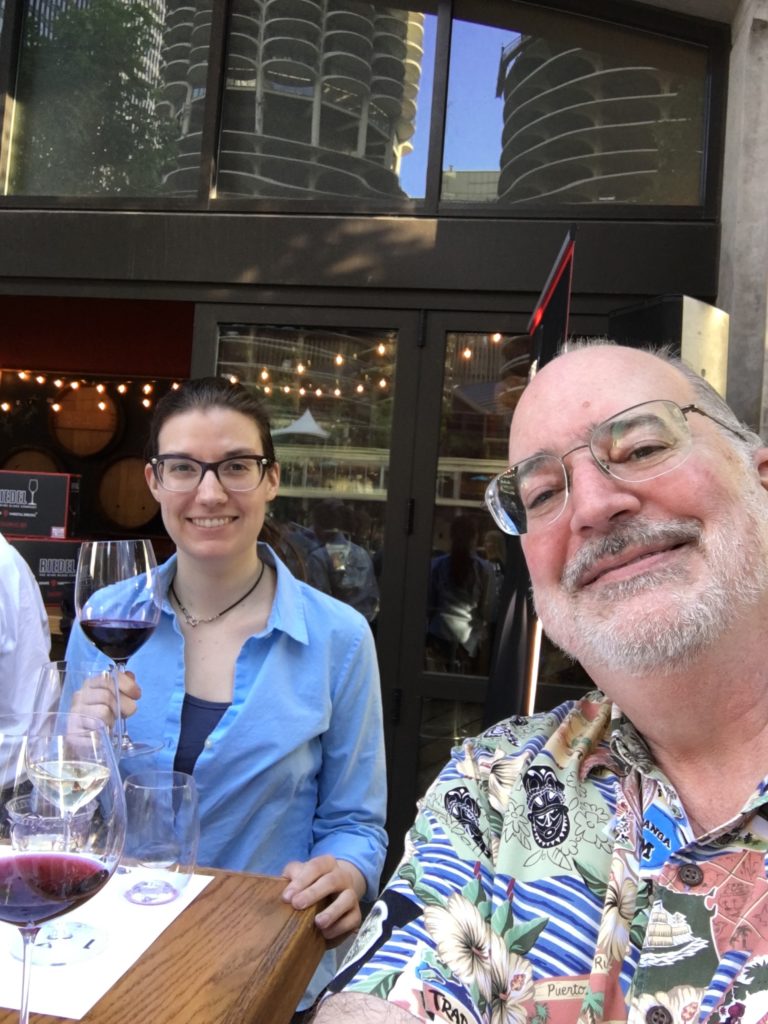 Dani and I attended last night, and even though the venue was less than ideal for wine tasting (outdoors, noisy band nearby) it was still impressive. We also discovered a few new things I hadn't heard in the previous seminar:
The wine smells different depending upon where in the glass you place your nose. This was particularly apparent with the sauvignon blanc, which smelled like grapefruit on either side and like yeast down in the center.
The glasses are dishwasher safe, but don't use soap, as a hot glass absorbs the soap and becomes cloudy when it cools. Because of their height, you need to put them on the bottom rack.
The Riedel decanter that looks like a coiled cobra has an interesting property: if you turn it around at an angle once before you pour, it dispenses exactly one glass of wine.
Although The City Winery Riverwalk was packed last night, the seminar was undersubscribed, and they backfilled with random bystanders (who didn't get to keep their glasses). This was a tactical error, because these folks weren't really interested in the seminar, and yacked through what was already a difficult listening environment. However we did meet an interesting guy and his son who sat next to us, and talked with them at length afterward.
The wines selected for last night's event were all superb, especially the chardonnay and pinot noir. They were chosen for their intense varietal character and winemaking style, and I would be happy to have any of them again:
Matua Sauvignon Blanc, New Zealand
Beringer Luminus Chardonnay
Etude Pinot Noir
2013 Stags Leap Cabernet Sauvignon