It had been a couple of years since we went to Moto, Chicago's temple of molecular gastronomy. We had a very different experience on this visit from our past visits. It began with a table downstairs, in a space we didn't realize existed. It's much quieter than upstairs, and you can watch one of the chefs prepping dishes.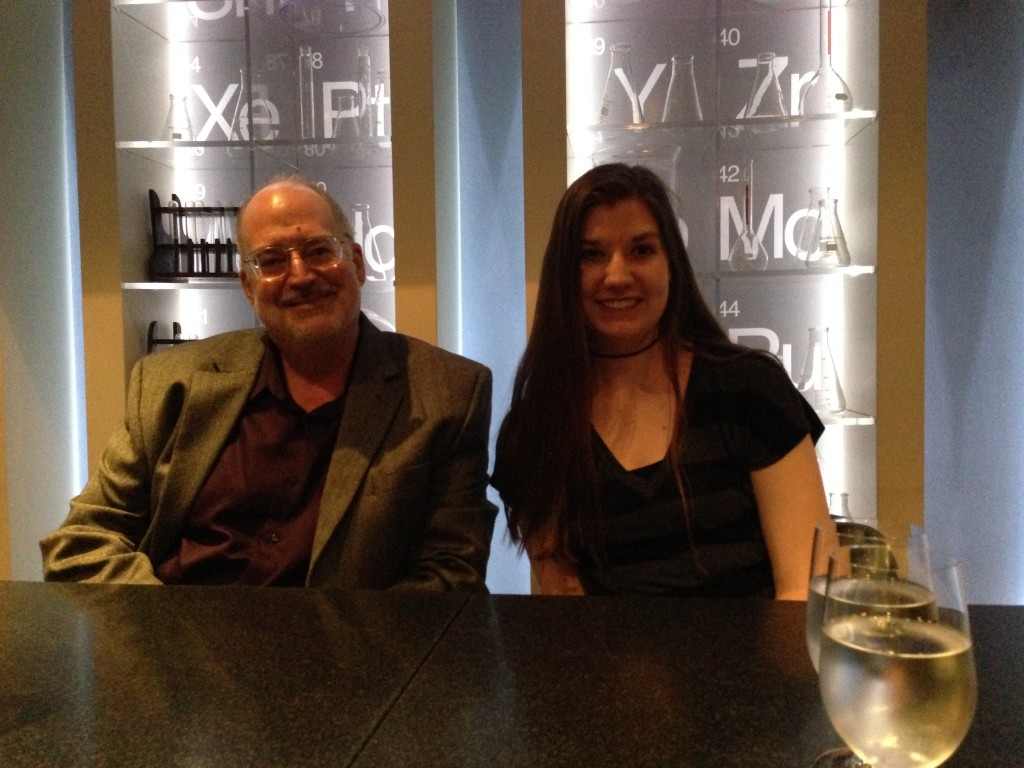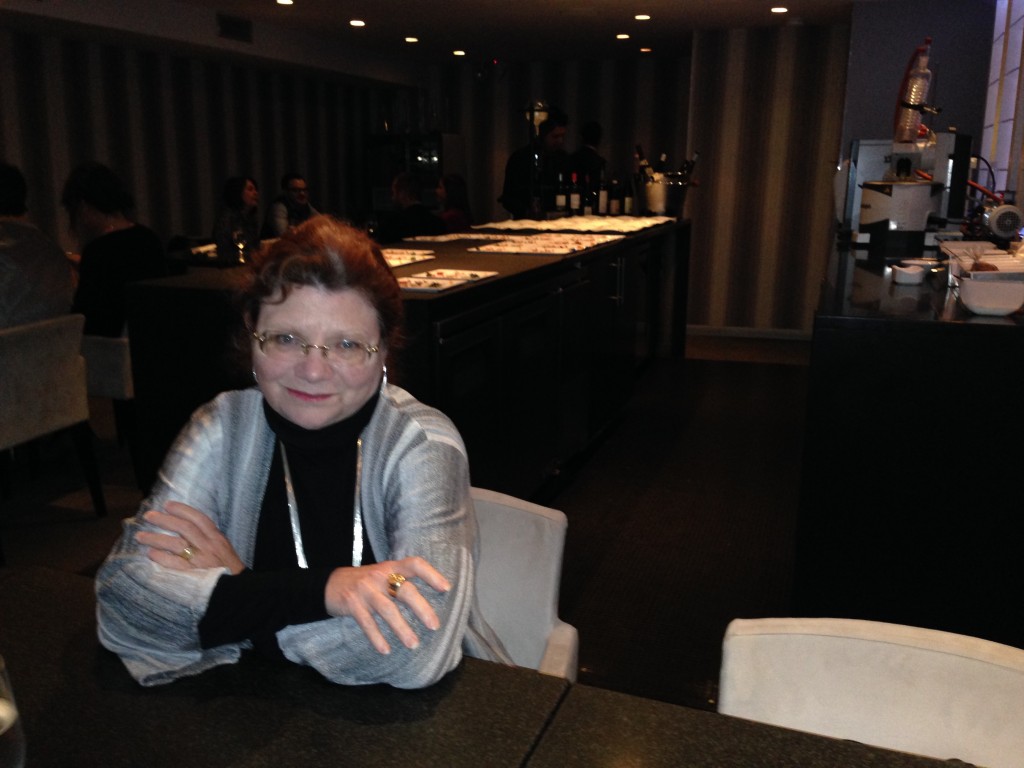 Previously Moto served a ten or twenty course dinner where each course was very playful, and looked like something it wasn't. For example there was a tiny cuban pork sandwich that looked like a cigar. But now they seem to have reinvented themselves as a more upscale experience (although pricing for a 14 course extravaganza remains a very reasonable $175). So the dishes were less playful, and there was a focus on how they were presented. Some of the presentations were extremely fun and imaginative, and a few we recognized as influenced by 11 Madison or Tru.
Because their dishes are hard to match with wines, we've always had the wine pairing in the past, but since these are (by necessity) rather odd wines, we opted to go off the list this time. That was probably a mistake, as indeed few of the courses matched our chardonnay and pinot noir. Dani and I finished by sharing a couple ounces of 1912 D'Oliveiras Verdelho Madeira, which was spectacular and would have matched every course. I photographed some of the more interesting looking courses: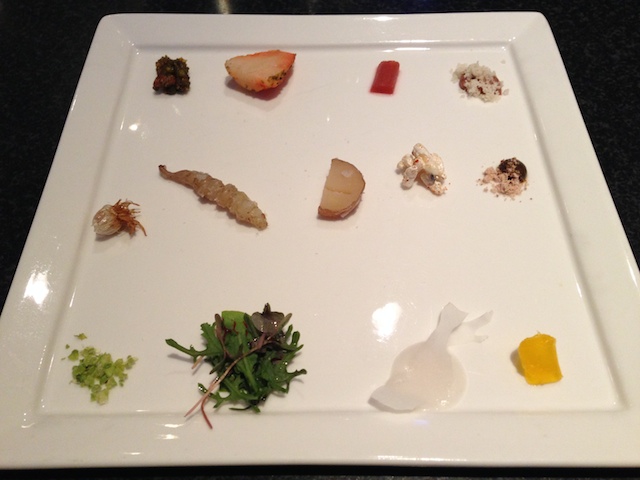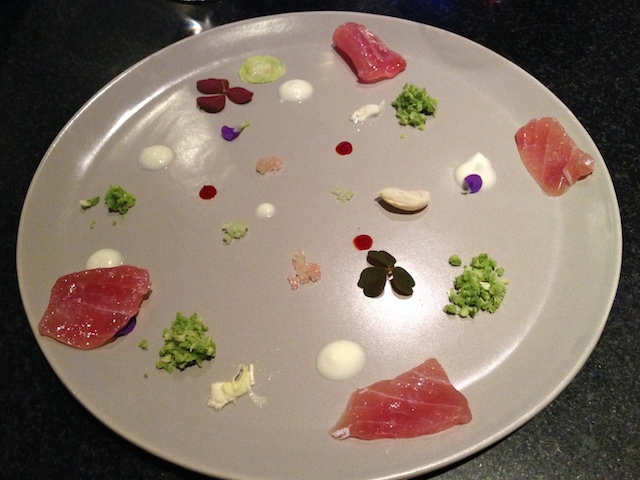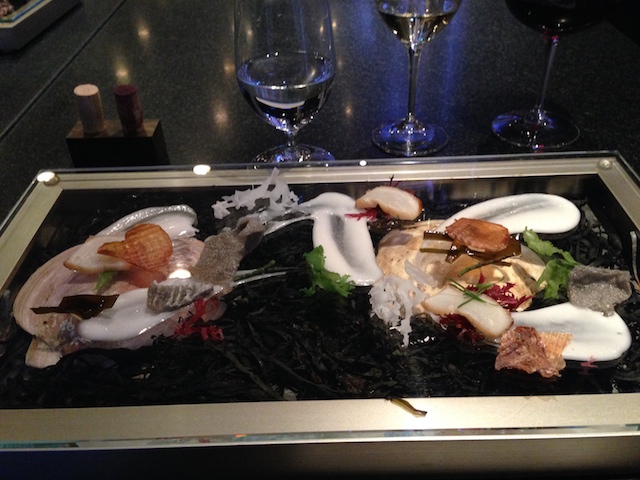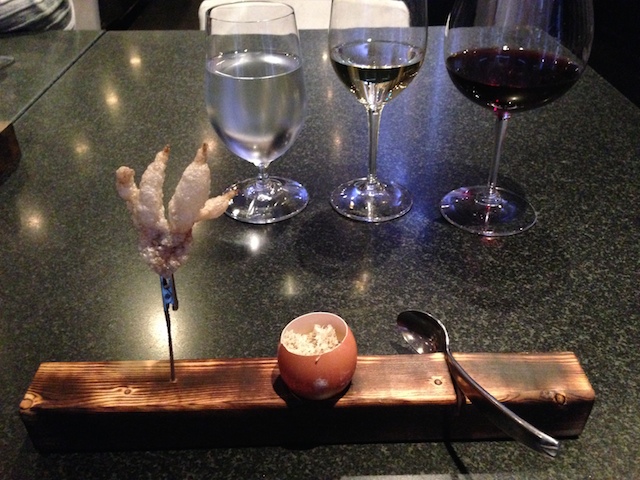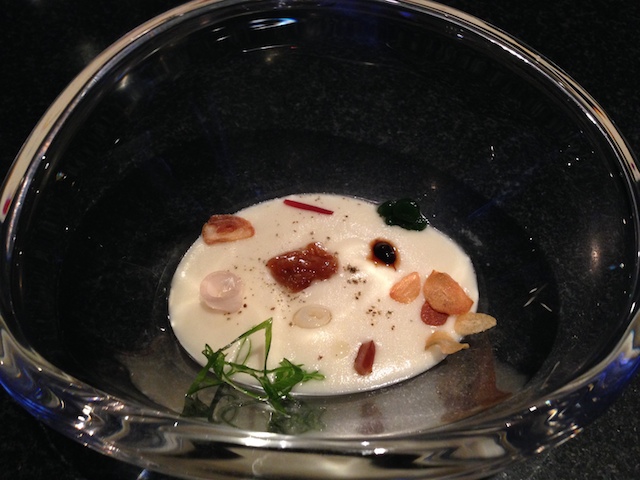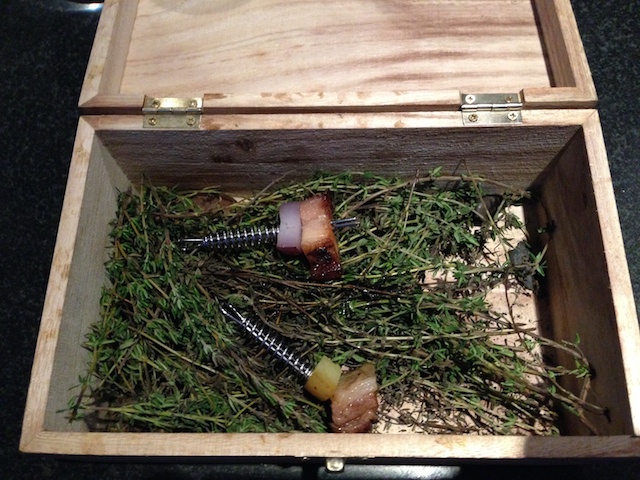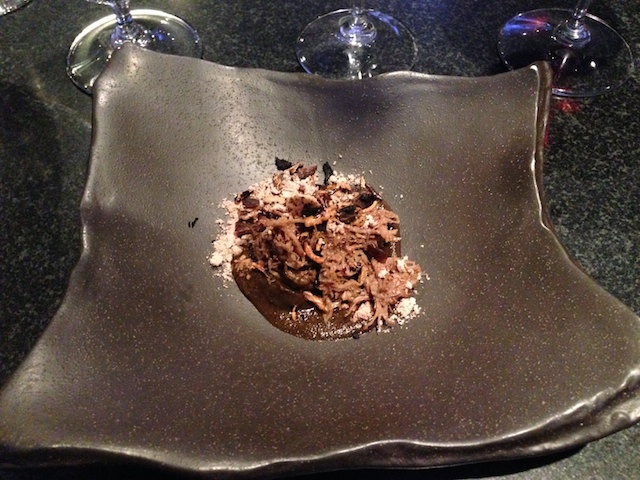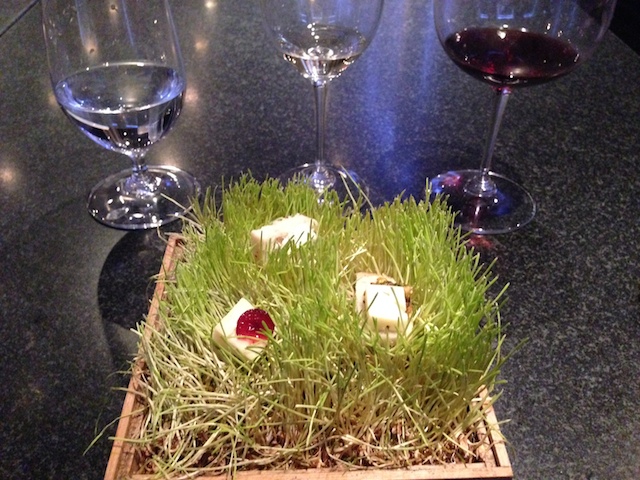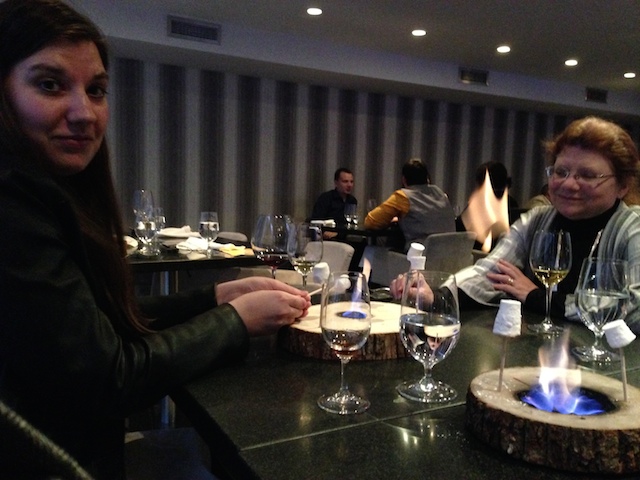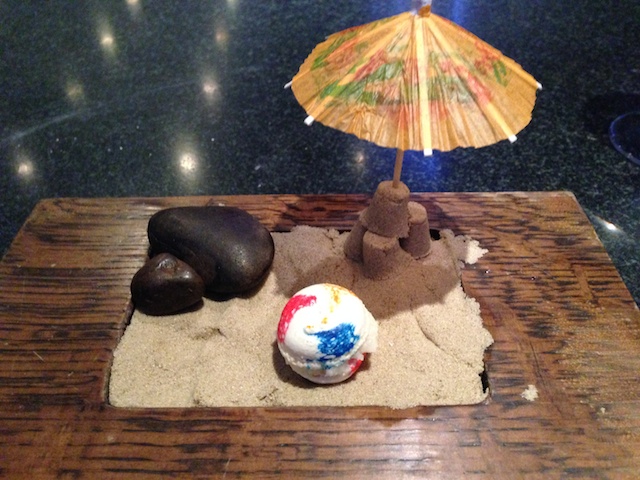 Afterwards we toured the kitchen, which was driven by an automated computer system that tracked and voice announced every course for every table. There was also a separate room for growing all the micro greens and herbs used throughout the menu.
We found this new approach at Moto interesting, but because it's less playful, it requires spectacular food. Admittedly we are spoiled by other great restaurants we've been to, but we felt that, despite the creative presentations, there was only one gastronomic home run in the meal: the sampling of various onion and garlic pieces with a tiny fragment of smoked rabbit that was so flavorful it was like having an entire barbecue meal the size of a grain of rice!
I'll return to Moto, but probably wait a couple of years to see what new things they come up with.