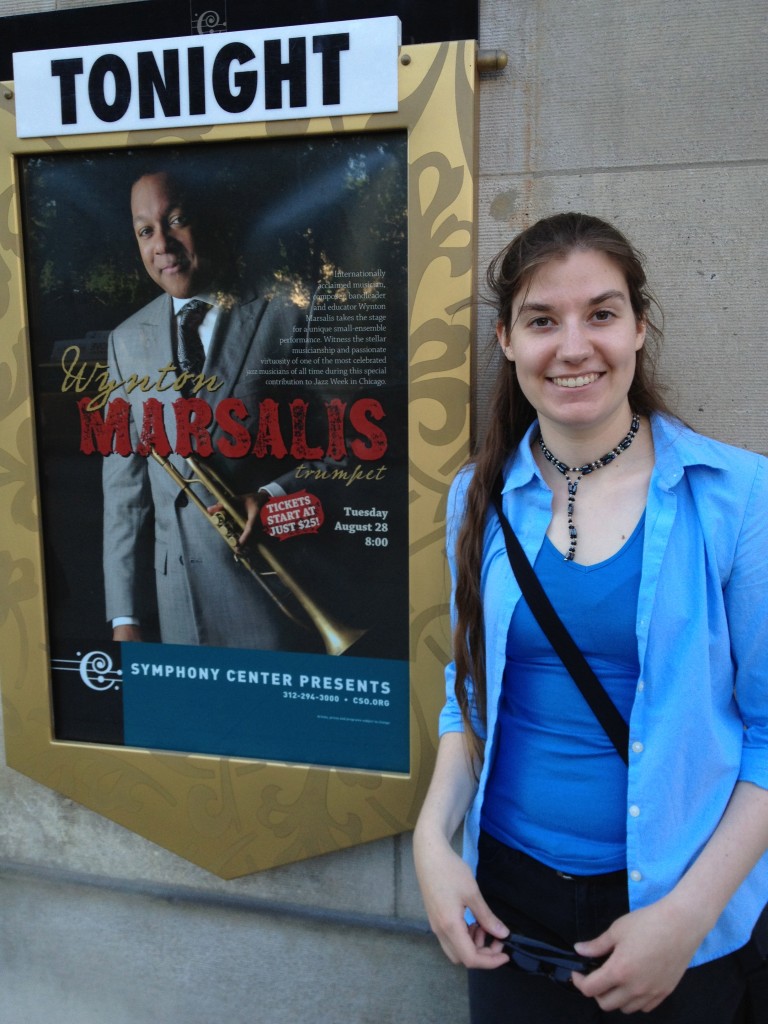 We decided to check out the downtown venue used by the Chicago Symphony, but since they are playing opera at Ravinia, we went to a jazz concert by the Wynton Marsalis Quintet.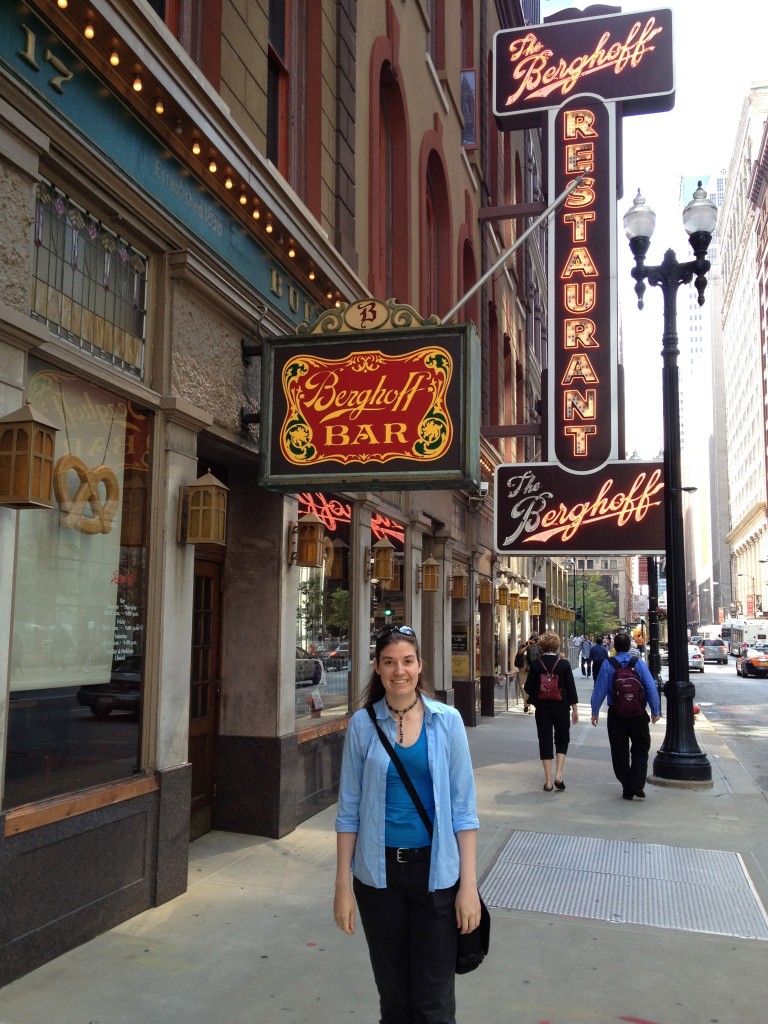 Before the concert we had lunch at one of the oldest restaurants in the country, The Berghoff, which serves a unique and flavorful take on German food, with a few other cuisines thrown in.
Then we visited the Museum of Contemporary Photography, an exhibit space at Columbia College, one of the half dozen colleges lining the area between Michigan Avenue and State Street. The exhibition was more about politics than great photography, but it was interesting. The most engaging exhibit was actually a film where talented and well-rehearsed performers acted out a domestic drama constructed from excerpts of political interviews.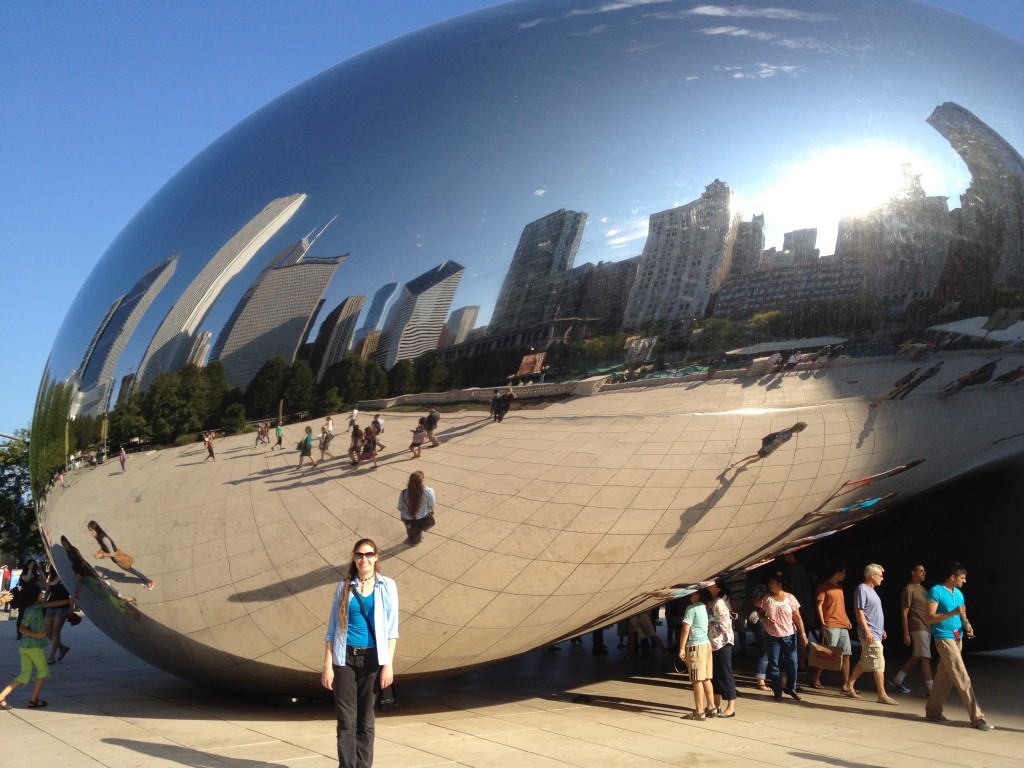 Next we walked over to Millennium Park and had a look at the bean. I think the popularity of this simple sculpture caught everyone by surprise. It's really neat to be able to see the whole Chicago skyline, wherever you stand.
Across the street we had dinner at The Gage, another fairly old restaurant. Linda, Dani and I had eaten here before and were underwhelmed, but this night Dani and I had a terrific meal of grazing small plates at an ideal, quiet (unique for this place) corner table, and capped off by a stunning glass of 1968 D' Oliveira Bual Madeira.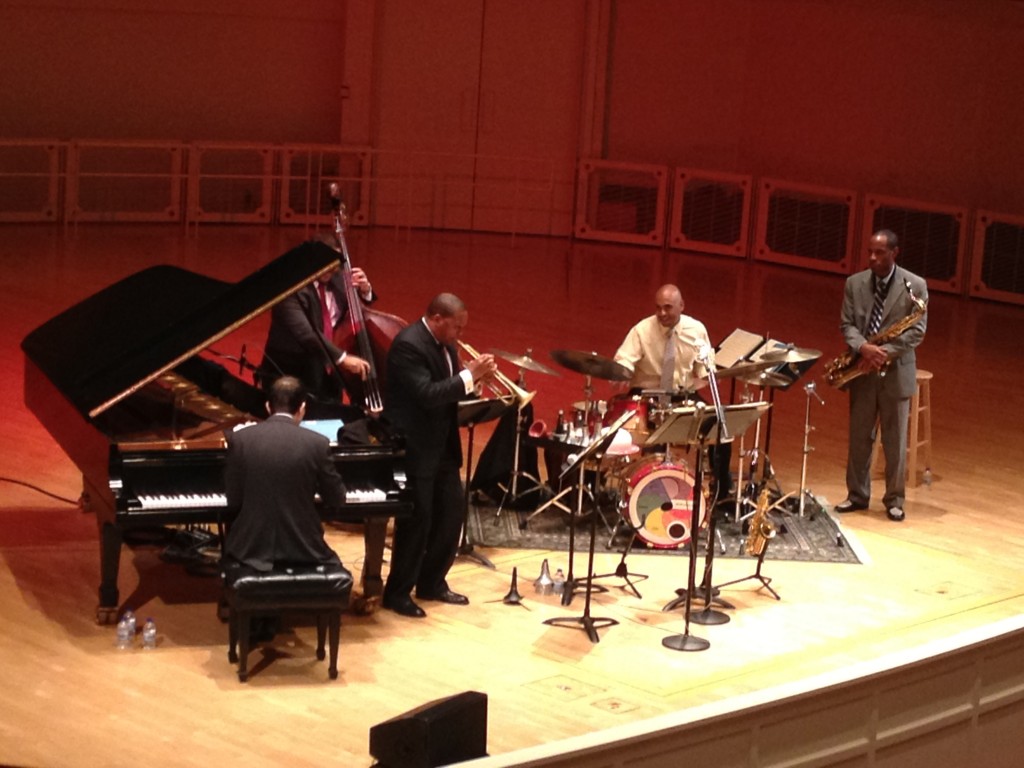 Then it was time for the concert. Man, can those guys play! We had box seats on the side that offered a perfect view. And what a delight to hear unamplified music in a space with great acoustics. The two hour concert offered lots of opportunities for each musician to solo, so we heard some of the best trumpet, sax, piano, upright bass and drum work ever. I don't know how Wynton Marsalis coaxes some of those sounds from a trumpet, but in his hands it's like a living thing. He also proved to be quite a personable host, stopping to explain some of the unexpected turns the group took in each piece, and why they were occasionally laughing. We really enjoyed the whole afternoon, and especially the concert.