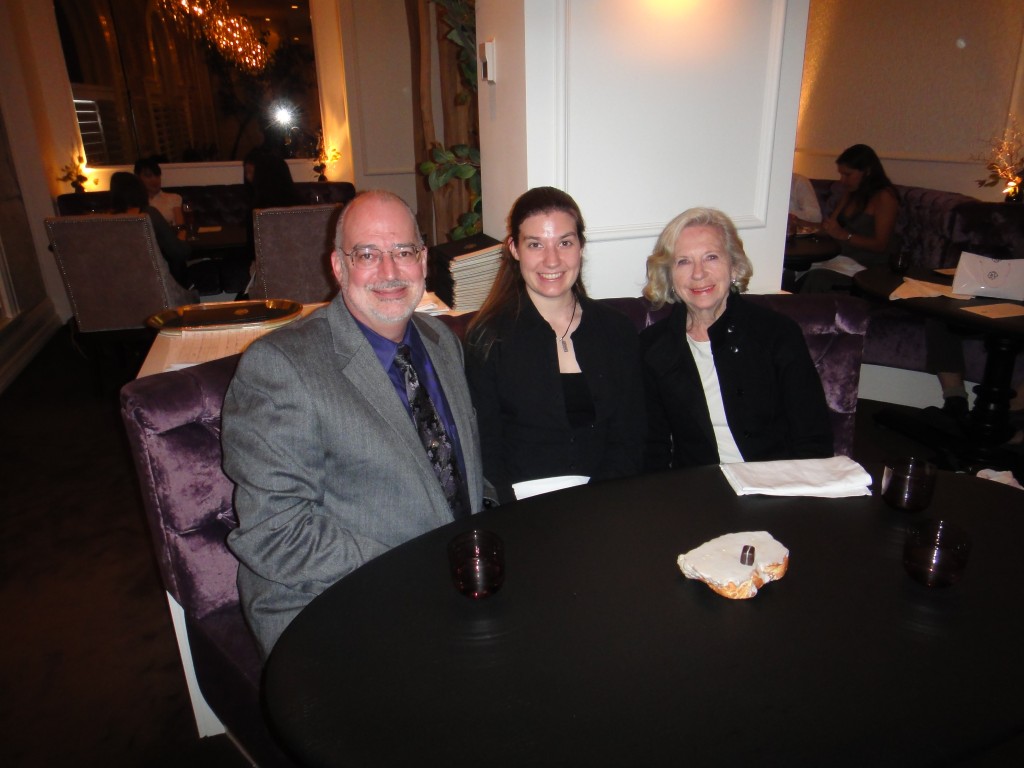 This post was cribbed from Dani's Blog
We met Pamela in the lobby at 5:30 and headed over to Bécasse for dinner. The restaurant recently relocated from a 90 seat location to a 24 seat spot in an upscale mall. After passing through a wrought iron door threaded with ivy and then walking down an exceedingly long hallway decorated with trees whose seasons changed, we approached the main seating area.
The room was cozy, plush, and a bit avante garde. Service was friendly rather than formal.
Pamela had never had a tasting menu before, but we talked her into the nine course menu degustation, which turned out to be 12 courses with 12 matching wines. She acquitted herself quite well.
The food was frankly a bit disappointing. While each plate was beautiful, and the individual ingredients were exotic and interesting, no dish ever combined to be more than the sum of its parts. There were no home runs.
Nevertheless, it was a delightful meal, with great conversation and a relaxed atmosphere.
Many hours later we strolled home, enjoying the cool night air.