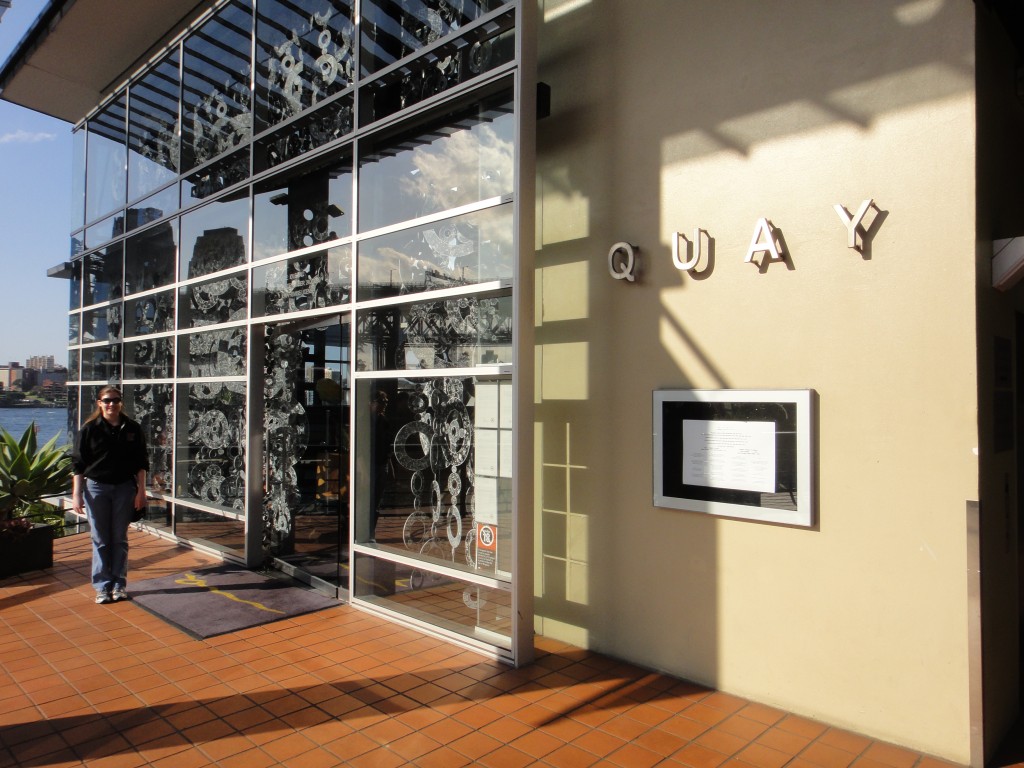 Quay (pronounced "key") is a three-star Michelin restaurant that has been voted best restaurant in Australia and Asia. It's on the third floor of the Overseas Passenger Terminal at Circular Quay, and has a spectacular view of the Harbour Bridge and the Opera House. Dani and I stopped by on our  afternoon walk to check it out, and then returned for dinner at 6pm.
The setting is stunning, with a 270 degree view of Circular Quay, the Opera House and Sydney Harbour  Bridge.

We opted for the eight course tasting menu, with eight matching wines. There are two wine options, classic and premium, so we selected one of each, enabling us to sample 16 wines. The classic offering was almost entirely from Australia and New Zealand, while the premium was mostly European.
Service was attentive and friendly, with nearly every course presented by a different, personable server. Our sommelier was from Germany, and she provided a detailed description of the origin and characteristics of each wine.
The wines were the highlight of the meal. There were only two we didn't care for. The premium wines were always better, but in two cases the classic wines matched the food better.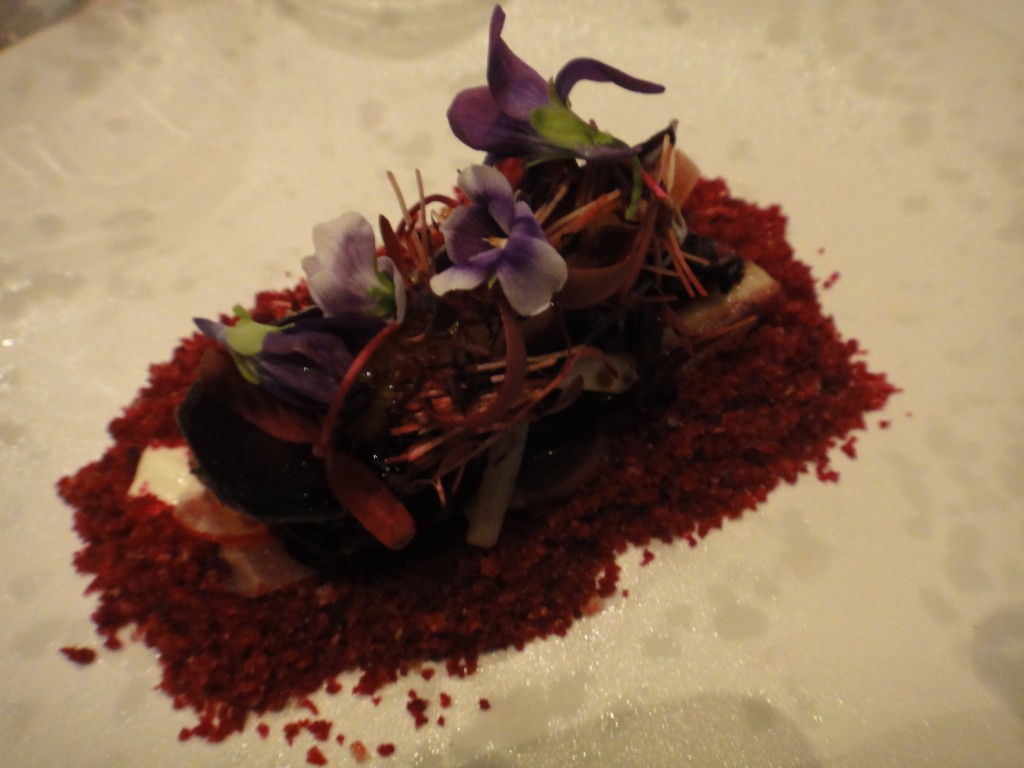 There was one standout course, something neither of us would have ordered had it not been on the tasting menu: pig jowl with a maltose crackling crust, served on cauliflower and prune purees. I know, it sounds awful. But it was one of those dishes where each individual ingredient tasted fine, but the combination of all four was a home run, something entirely different. And we both loved the wine pairing of 2007 Domaine de L'Arjolle 'Lyre' from Pouzolles, France. It was like Yquem without all the sweetness. I need to get some of this.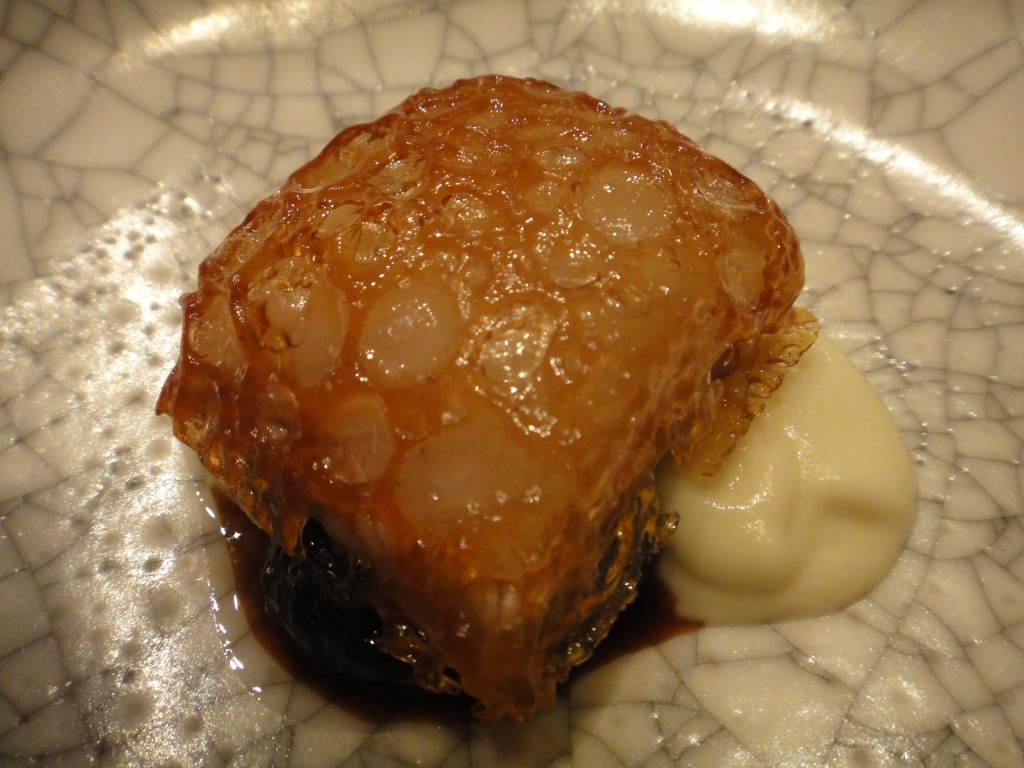 The food was good, but for the most part not what I consider Michelin three star. Certainly Eleven Madison Park has nothing to worry about. But the meal was much better than Becasse.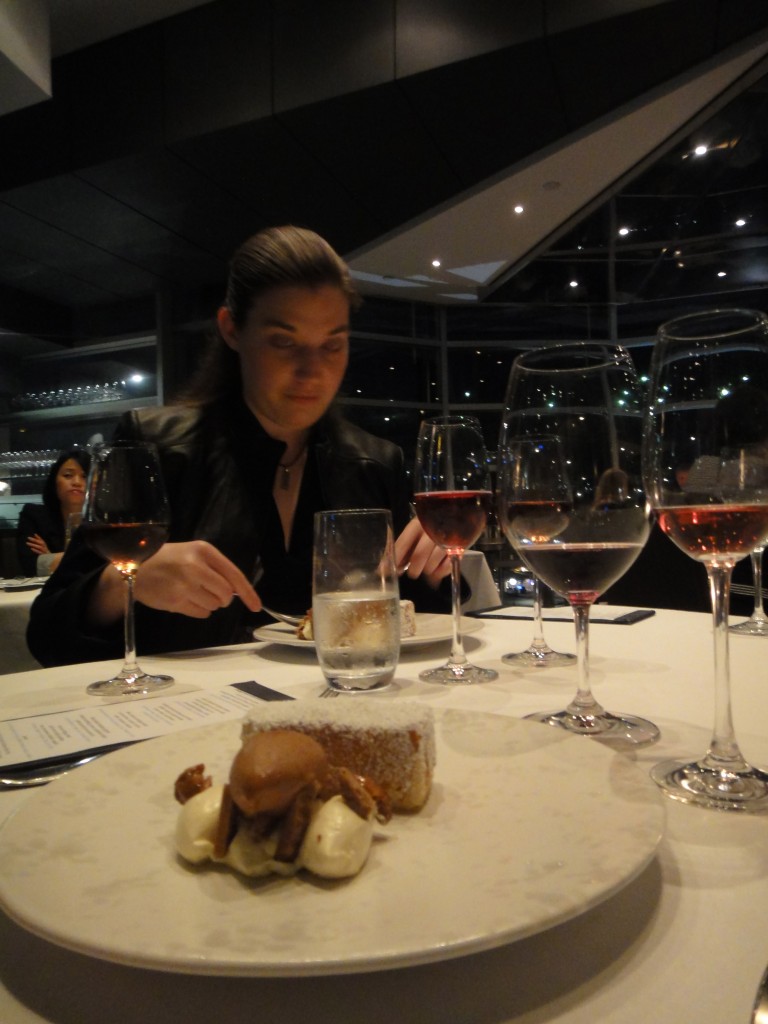 As dinner ended we were treated to a fireworks show in the harbour, and then had a short walk back to our hotel through The Rocks. There were still lots of people celebrating Australia's rugby win, spilling from bars out into the refreshing evening air.