Shortly after joining WED (now Walt Disney Imagineering) Linda began organizing a nearly annual trip to Yosemite for the members of the Electronic Engineering department. The trip was soon dubbed The Return of the WEDI, and her organizing efforts dubbed Alcorn Tours (for which she received a commemorative plaque on the tenth anniversary). This tradition continued for two decades, and we also went a few other places along the way.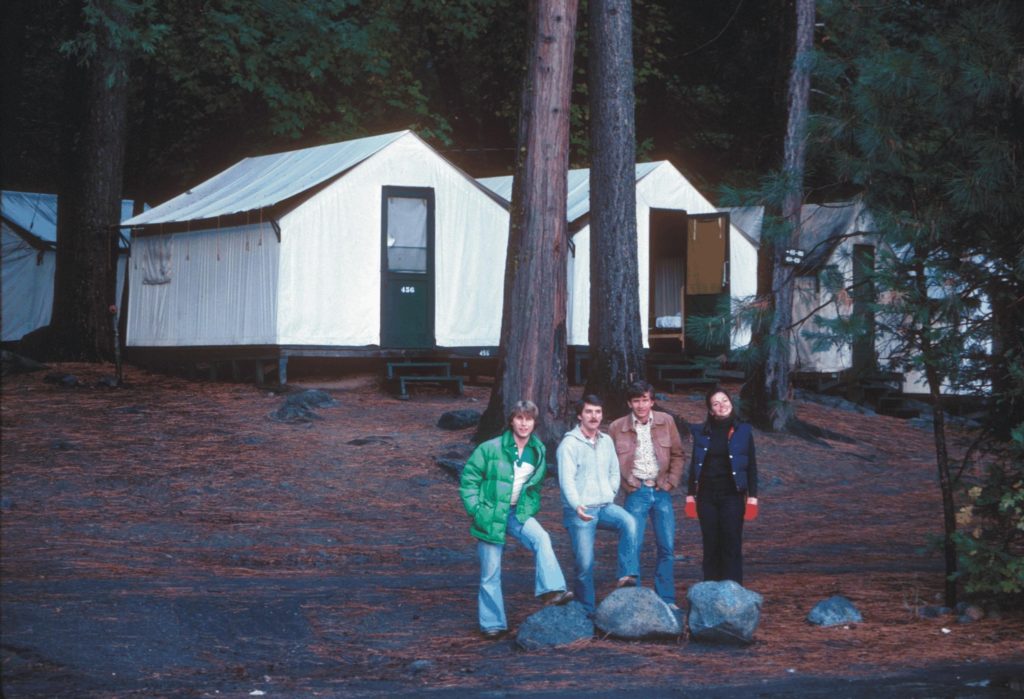 1980, the first of two years in the tent cabins at Camp Curry before we graduated to the Yosemite Lodge as people started to earn more money!

1980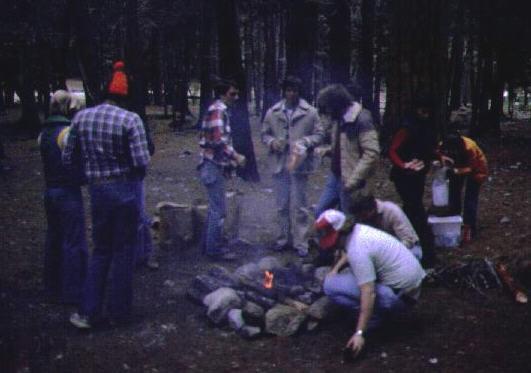 Campfire near Yosemite Falls 1981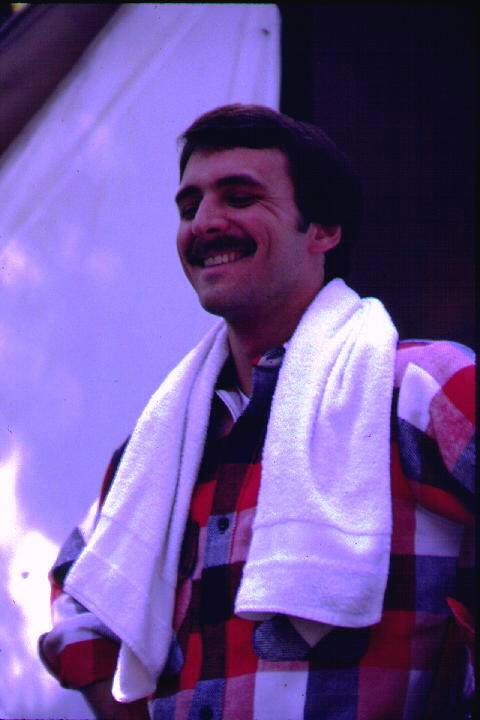 Dave Barnett, 1981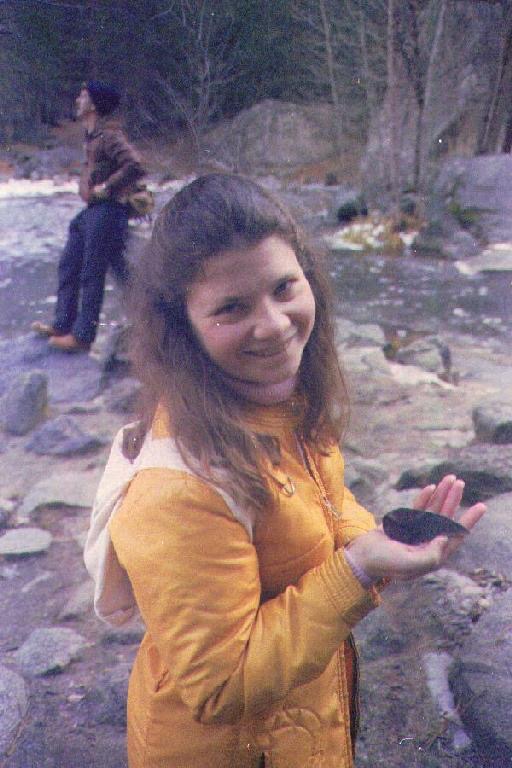 Chris and Linda

Phil 1986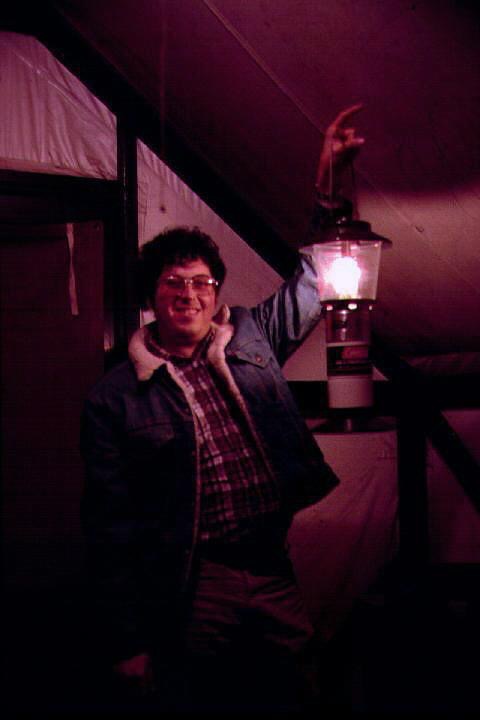 Ira 1981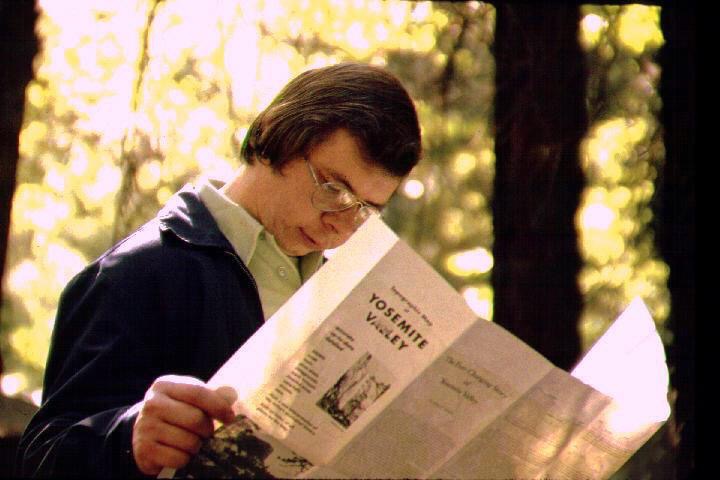 John Noonan 1981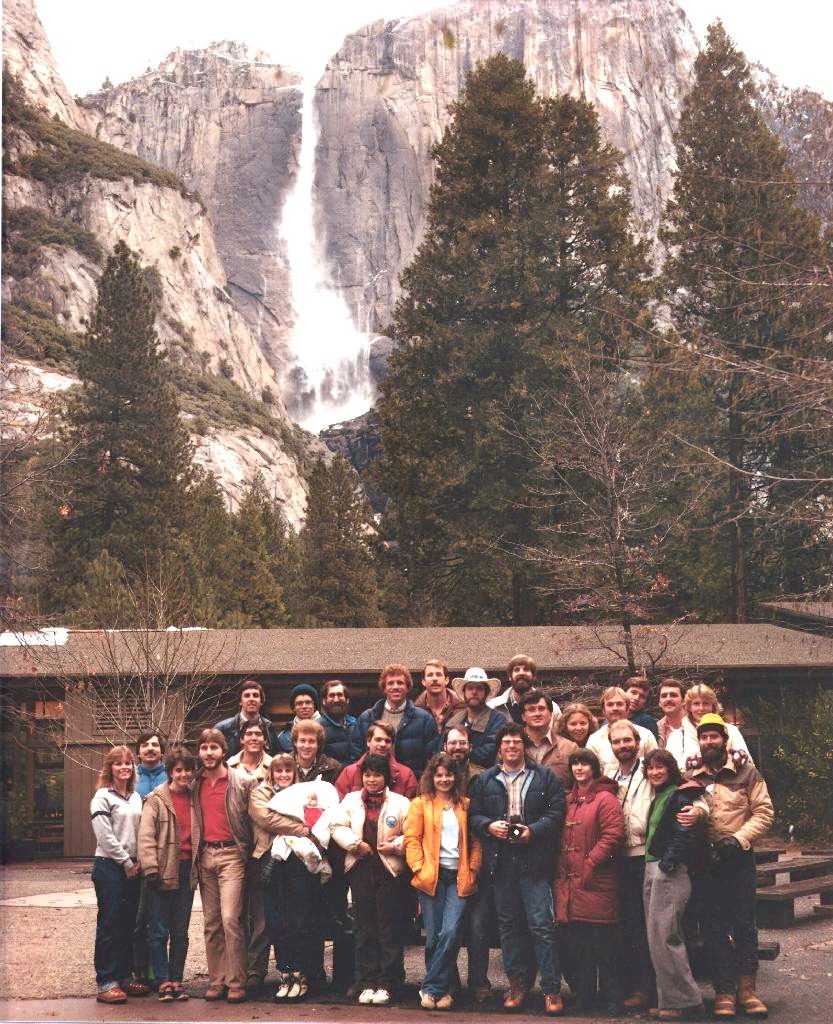 1983 — we missed 1982 because of Epcot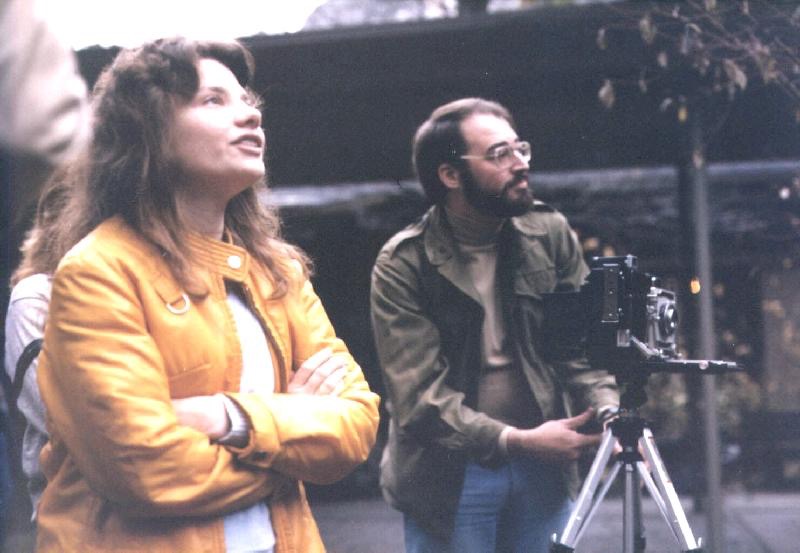 1983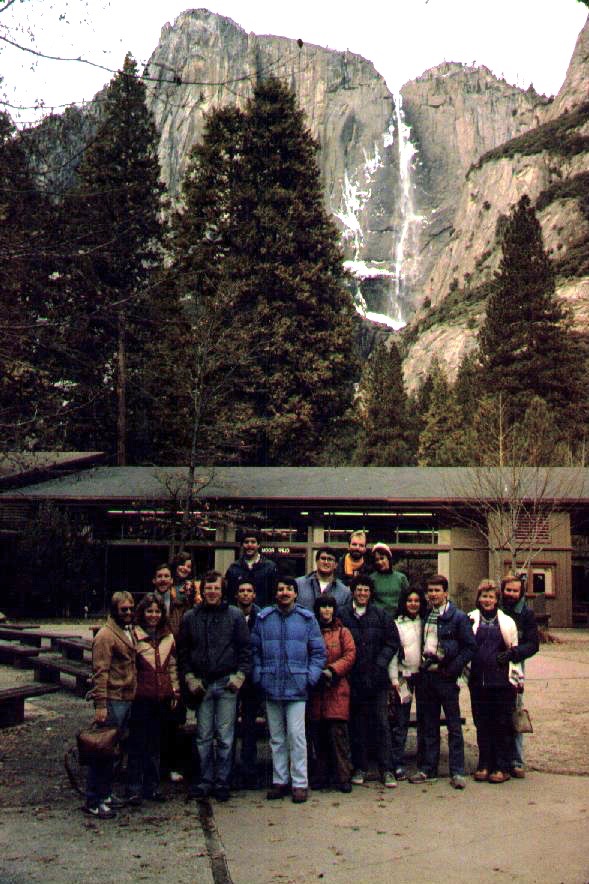 1985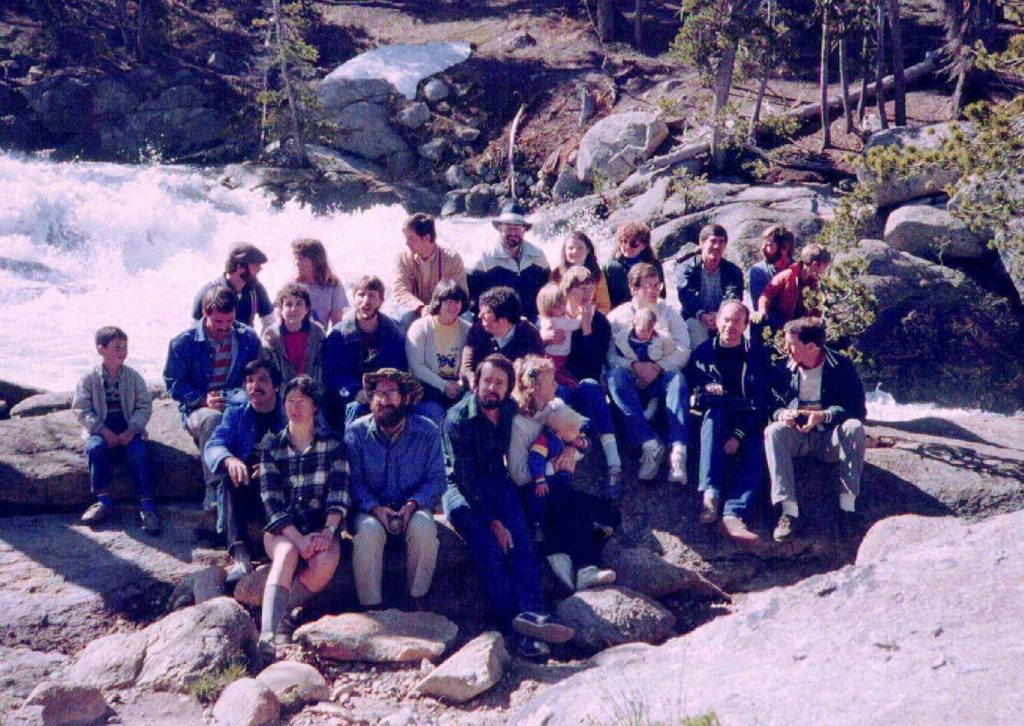 For a change of pace, we went to Tuolumne meadows in 1986. Our trip was on the first weekend of the summer that it opened, and it was still cold. The tent cabin were nicer than at Camp Curry, and everyone had a great time in the high country.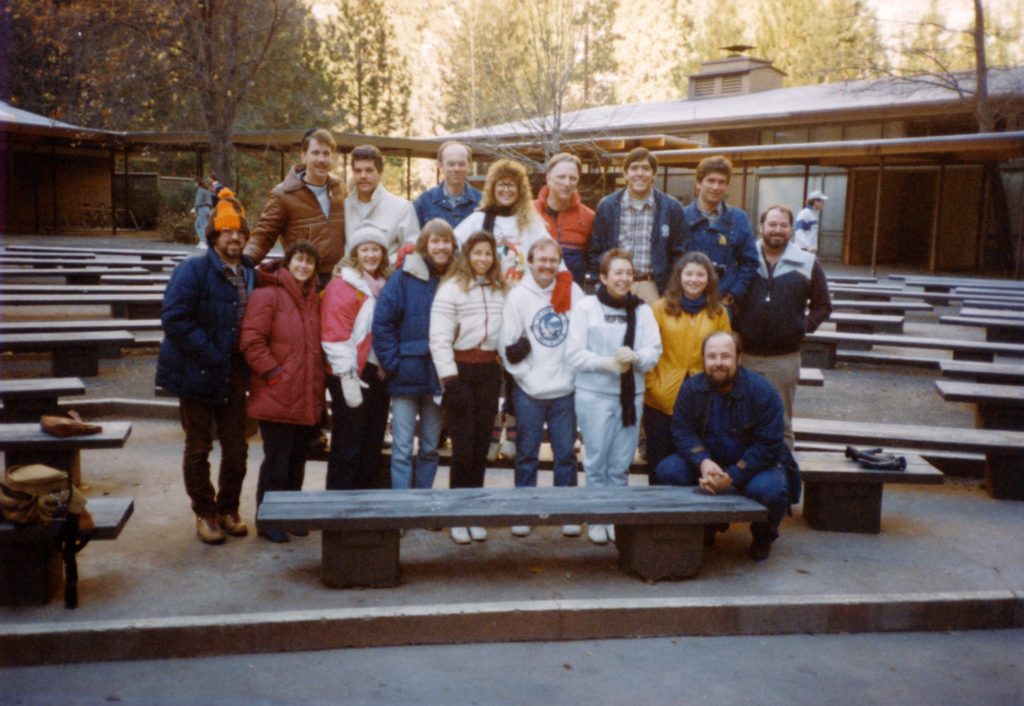 1988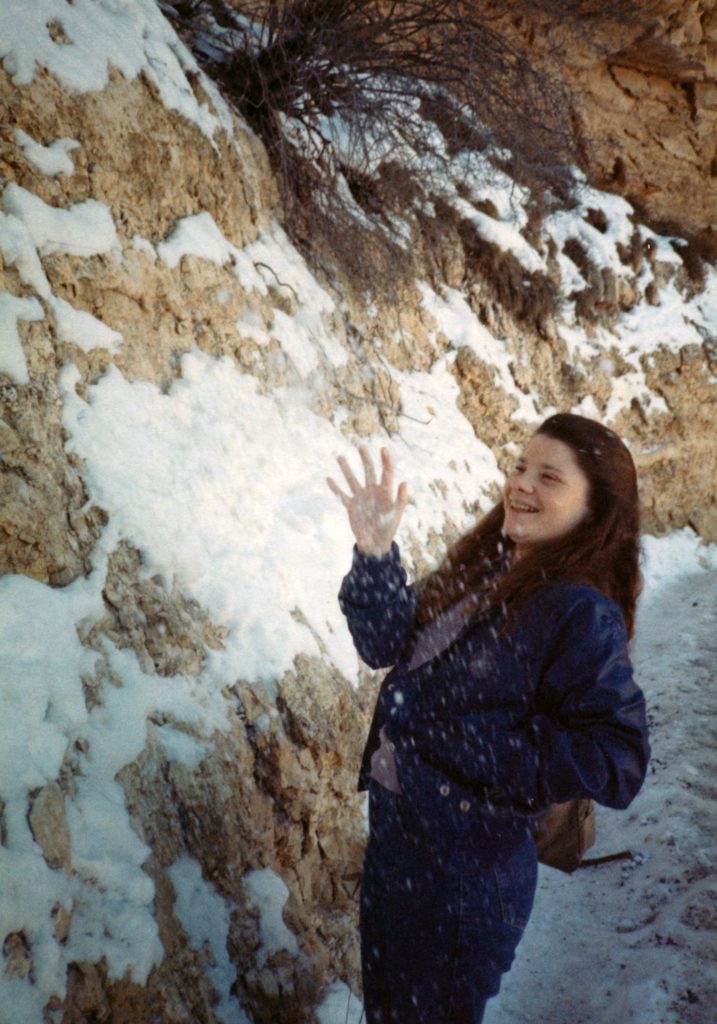 1988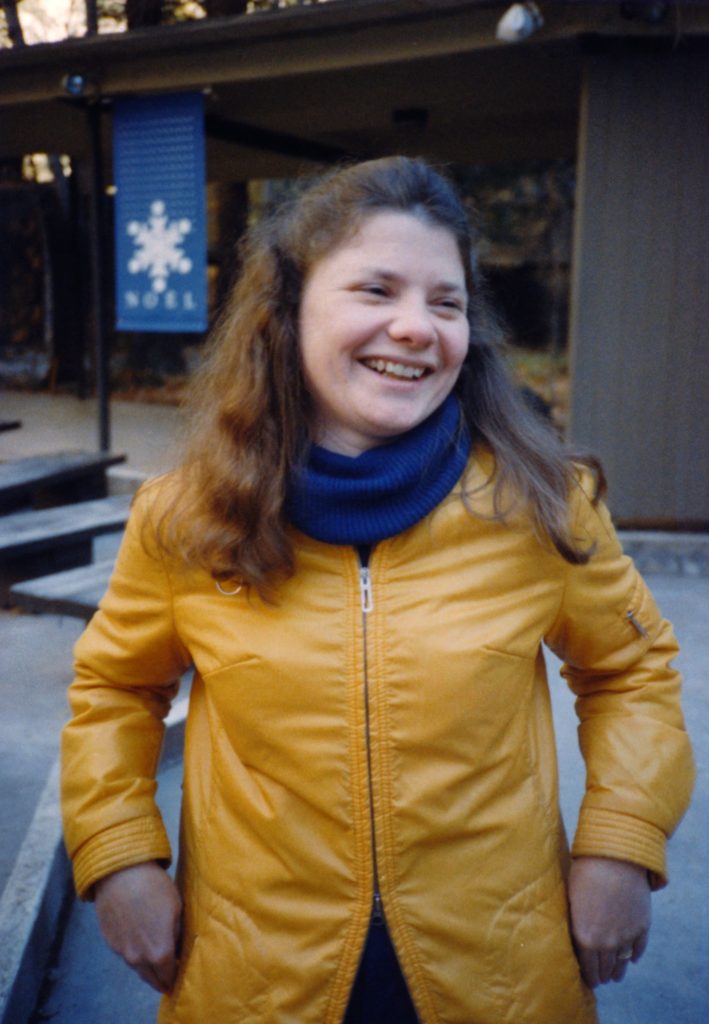 1988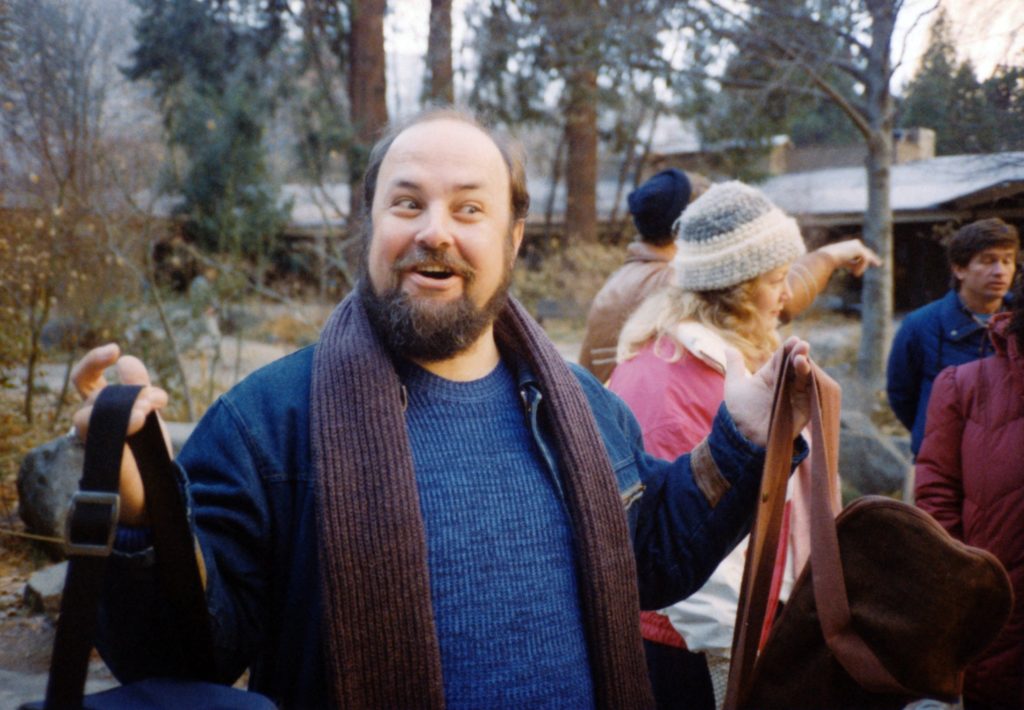 Martin 1988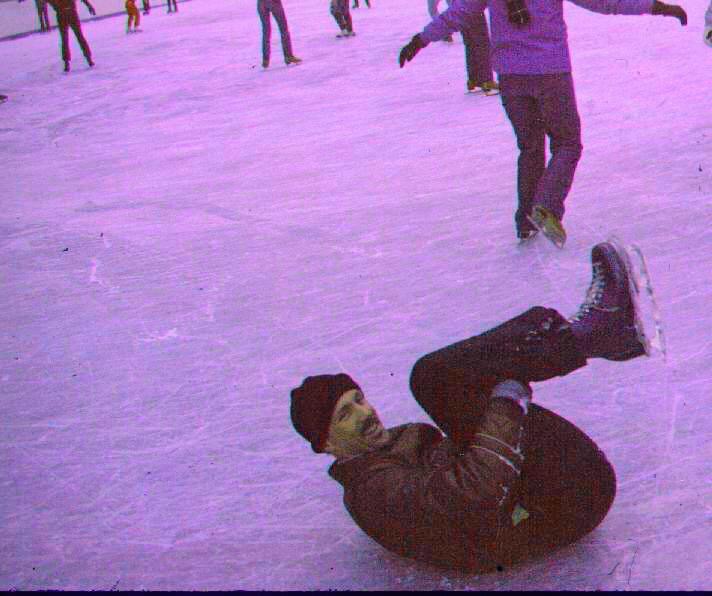 Chris break dancing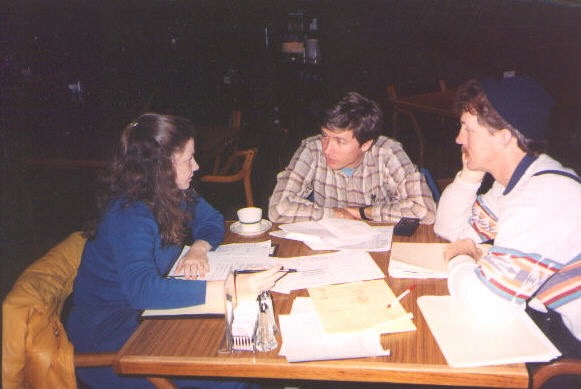 Linda, Glenn and Chris designing Epic Stunt Theater (Indiana Jones) at Yosemite Lodge, 1988. Work never stops.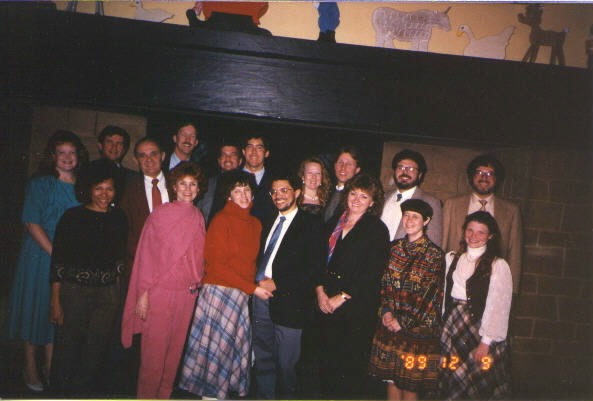 1989 at the Ahwahnee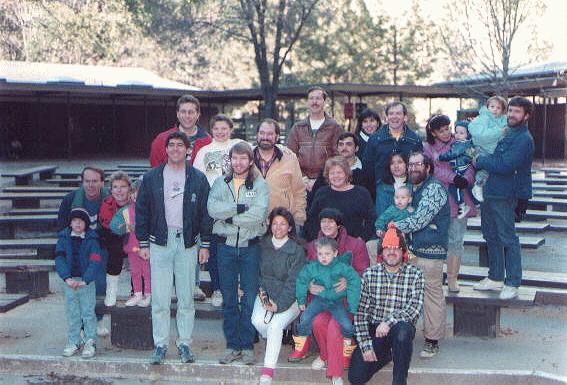 1990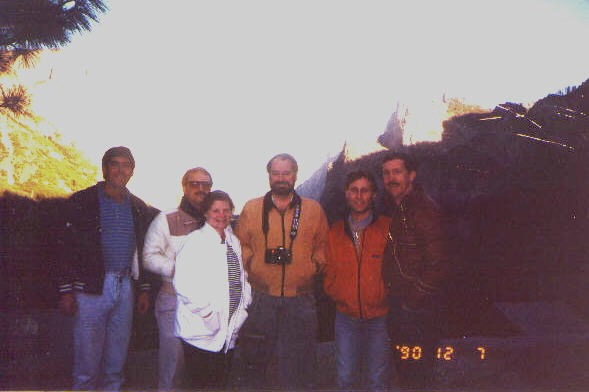 1990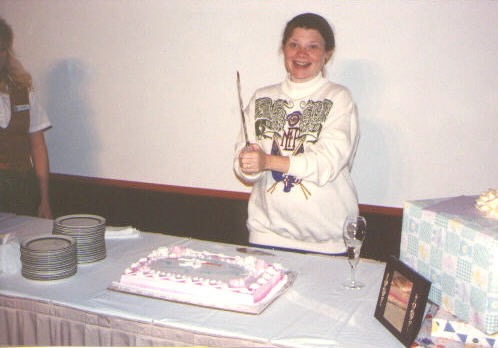 1990 baby shower at Yosemite Lodge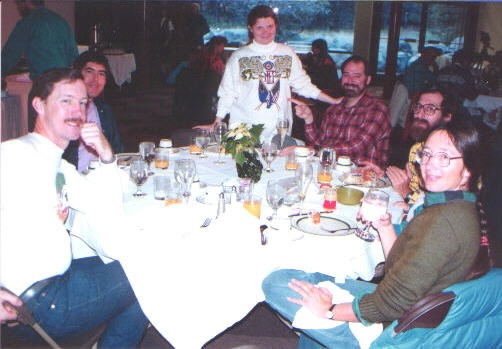 1990 baby shower at Yosemite Lodge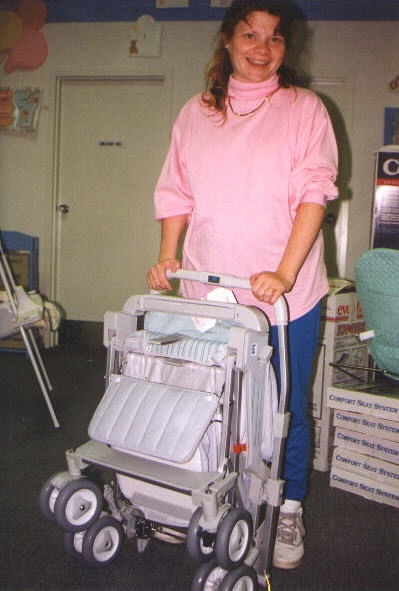 1990 baby shower at Yosemite Lodge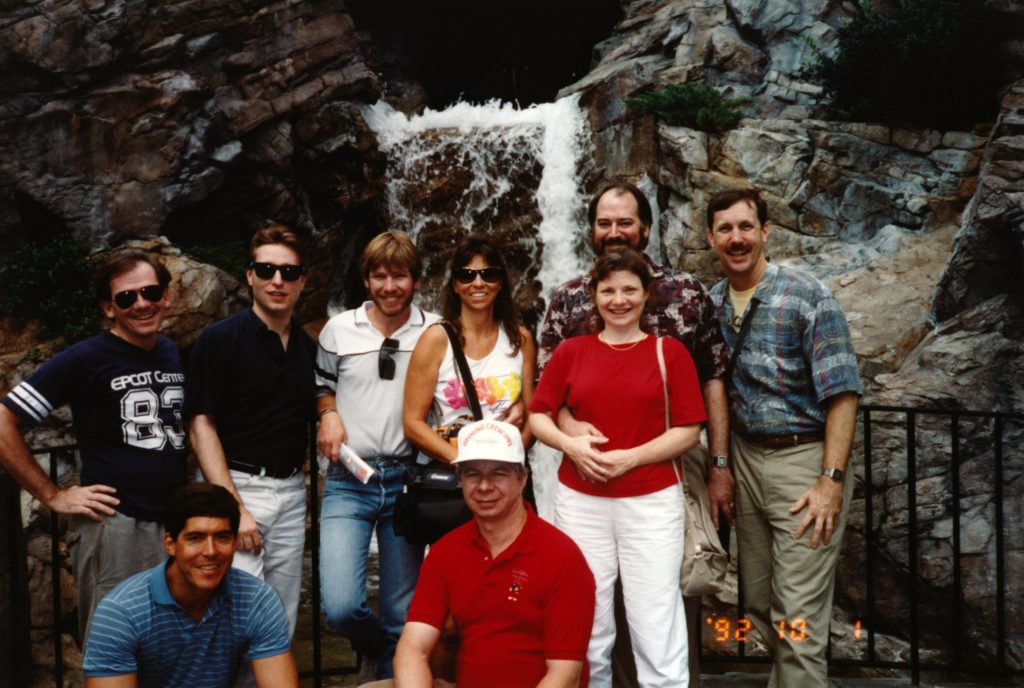 October 1, 1992 at Epcot for the 10th anniversary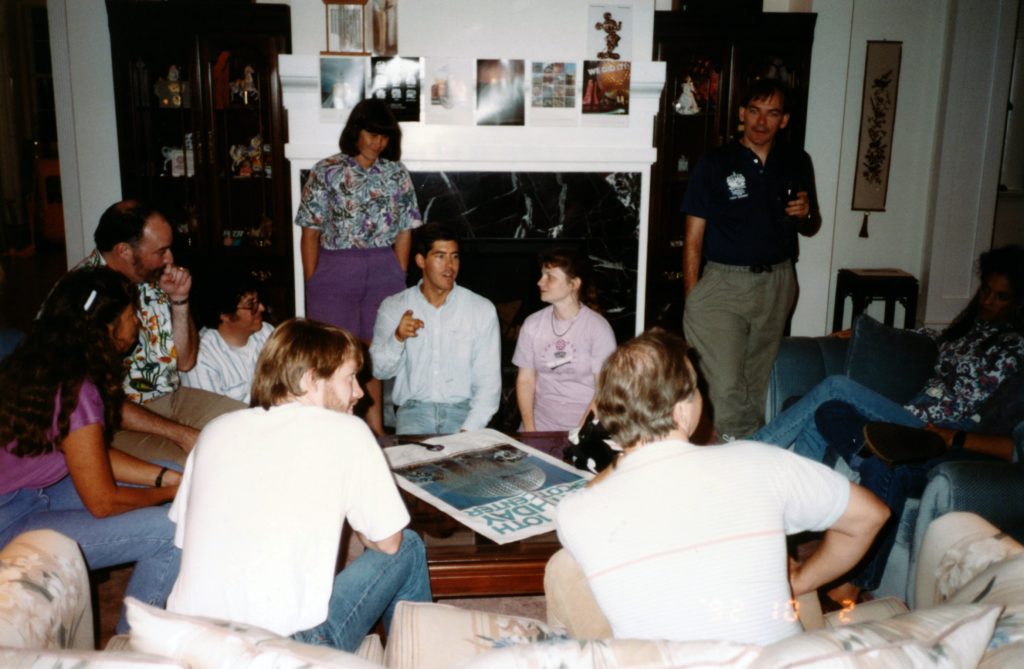 1992 at our house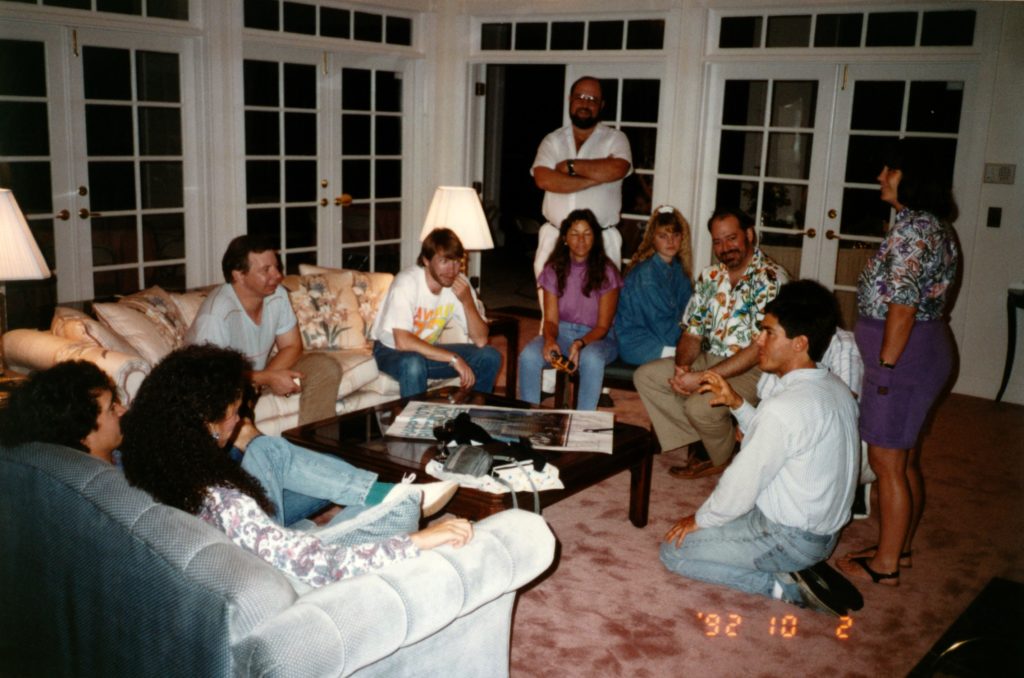 1992 at our house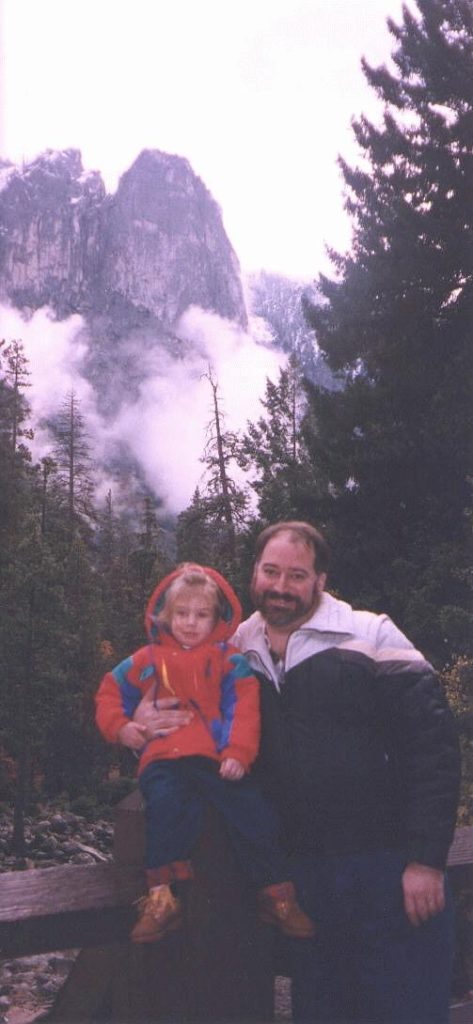 1994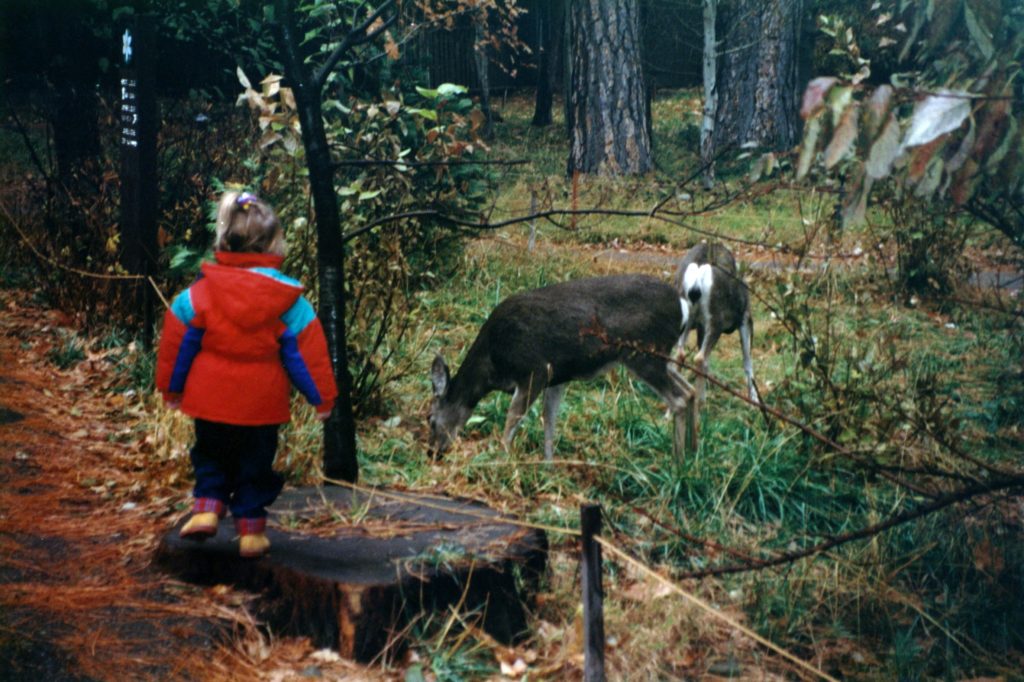 1994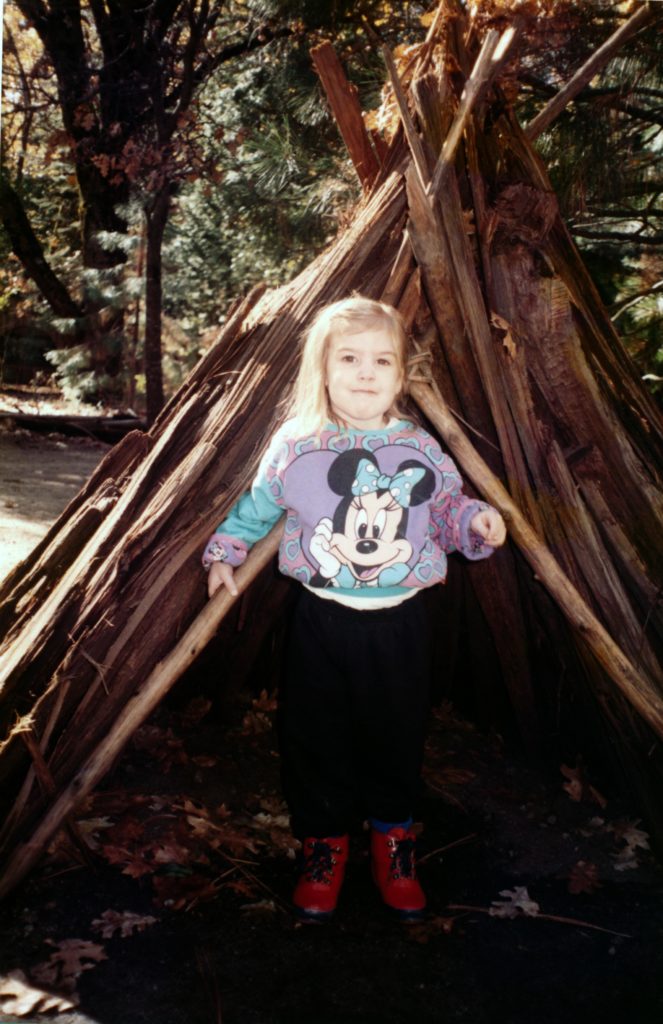 1994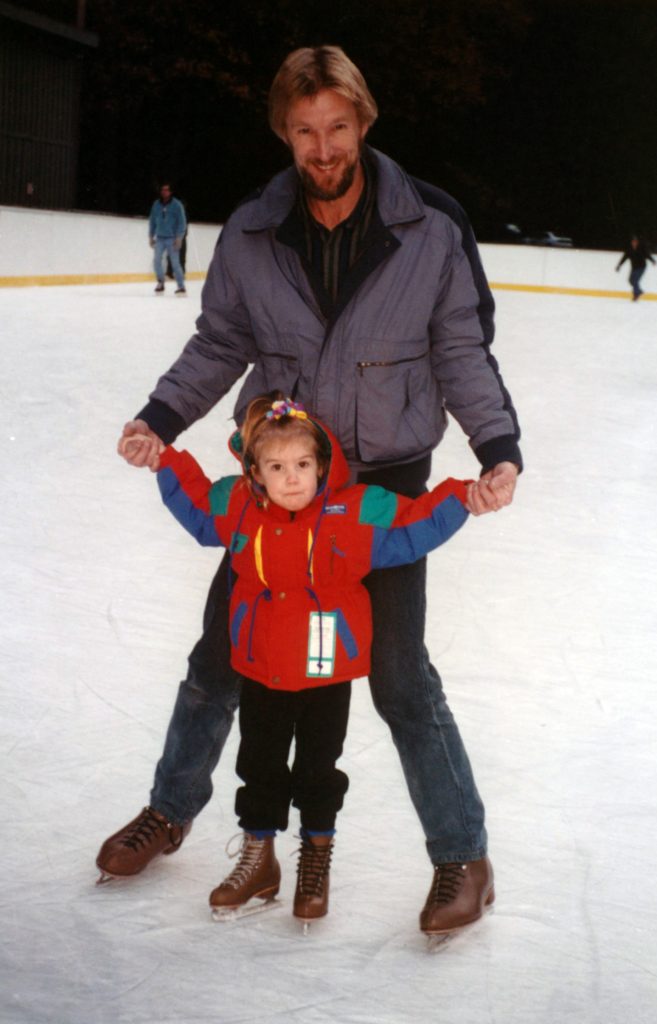 1994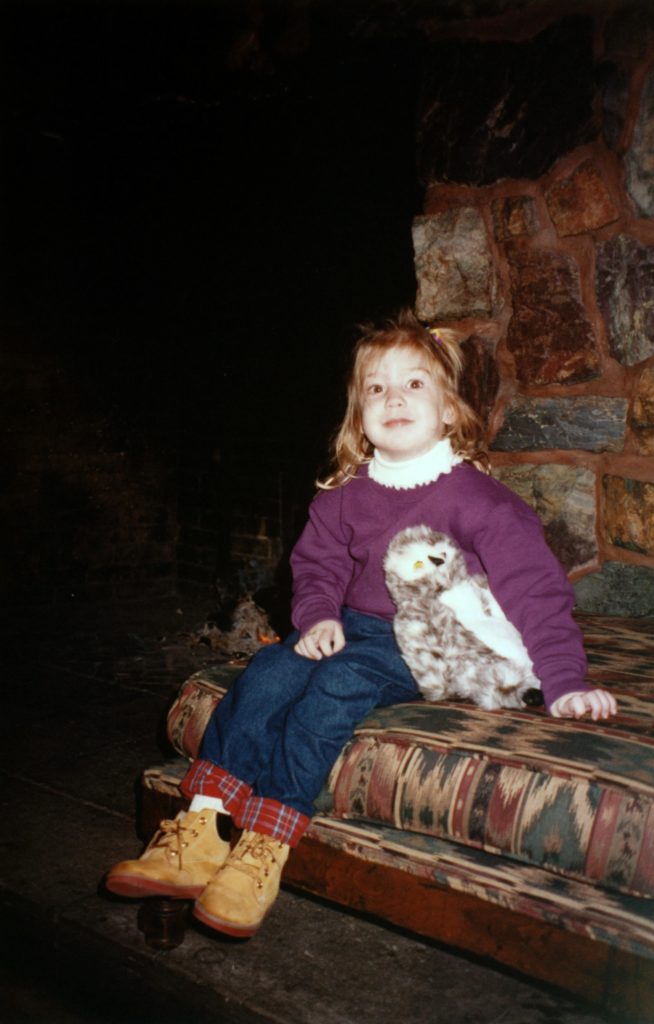 1994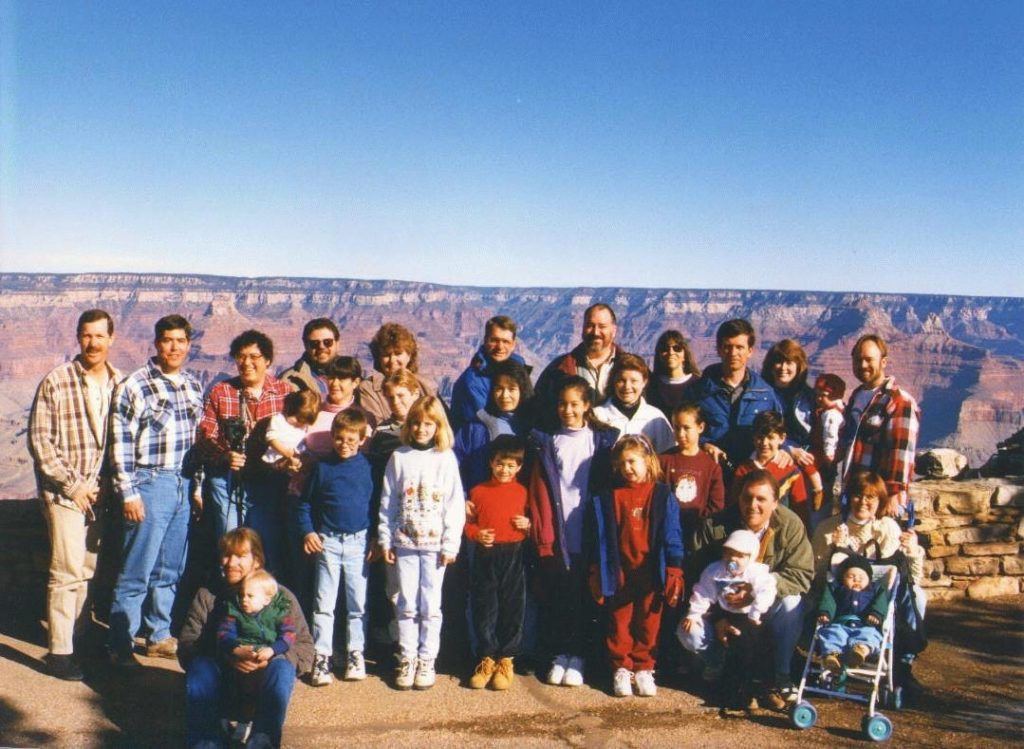 In 1996 we went to the Grand Canyon and stayed at the El Tovar.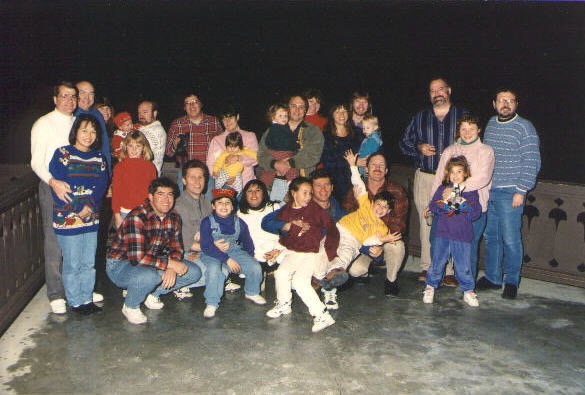 We had a really cool room called the Mary Coulter Library, with a huge porch that looked out over the canyon.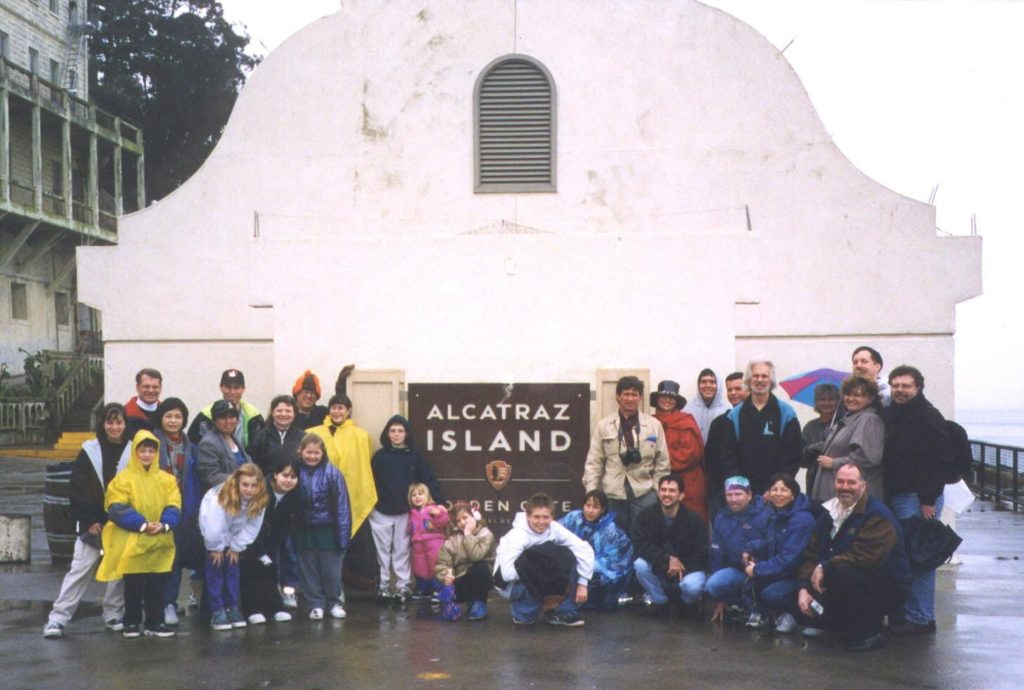 In 1999 the group went to San Francisco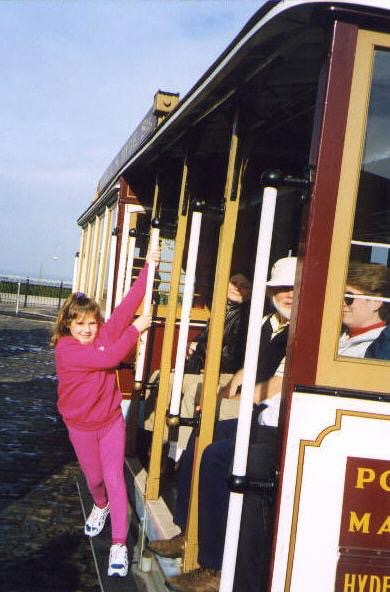 1999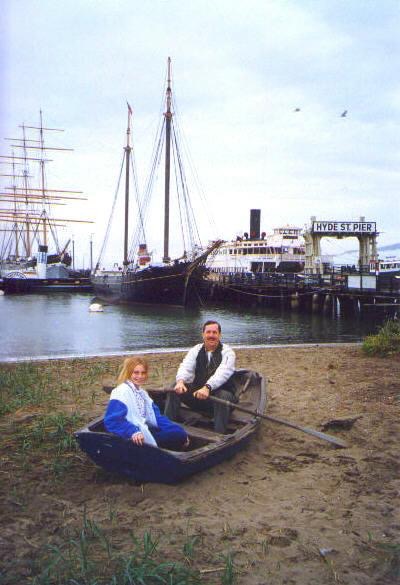 1999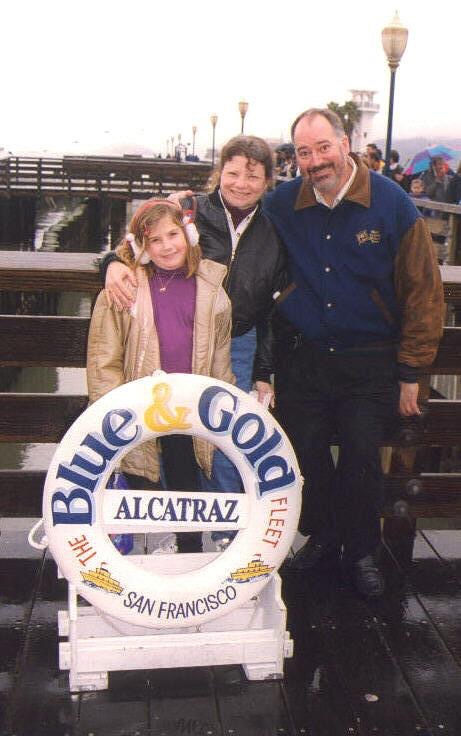 1999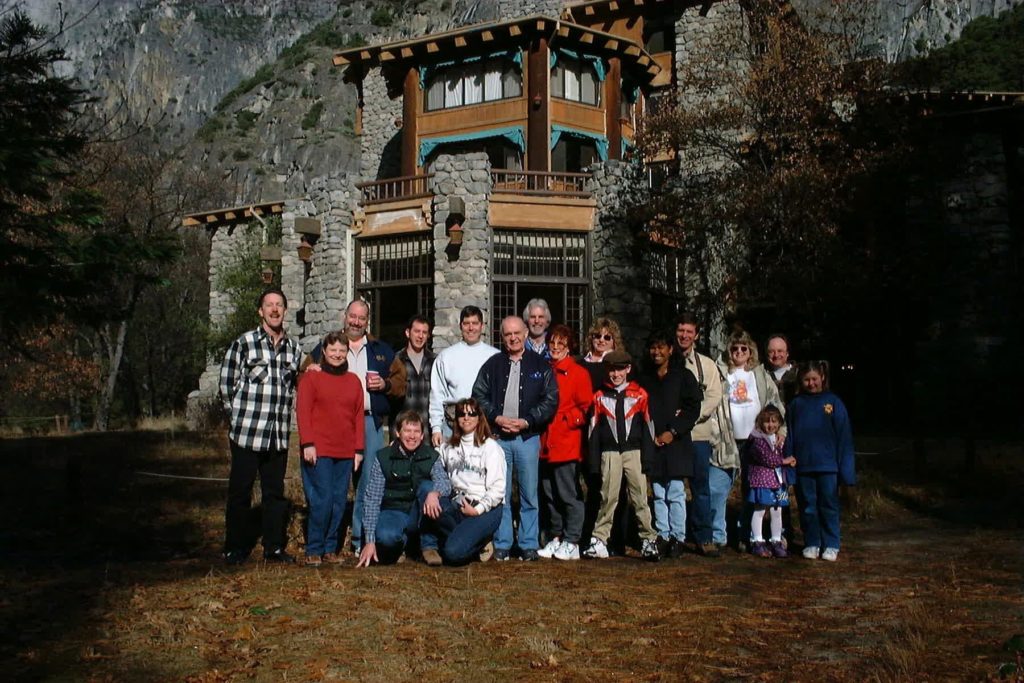 2000, accommodations upgraded to the Ahwahnee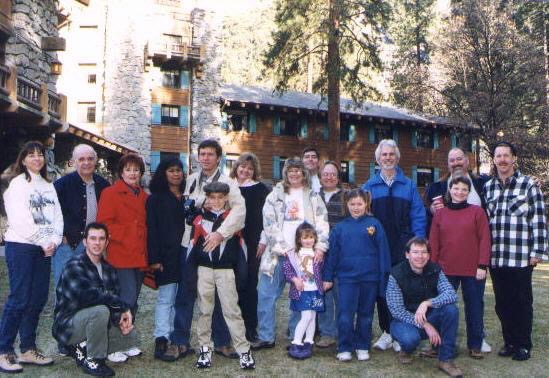 2000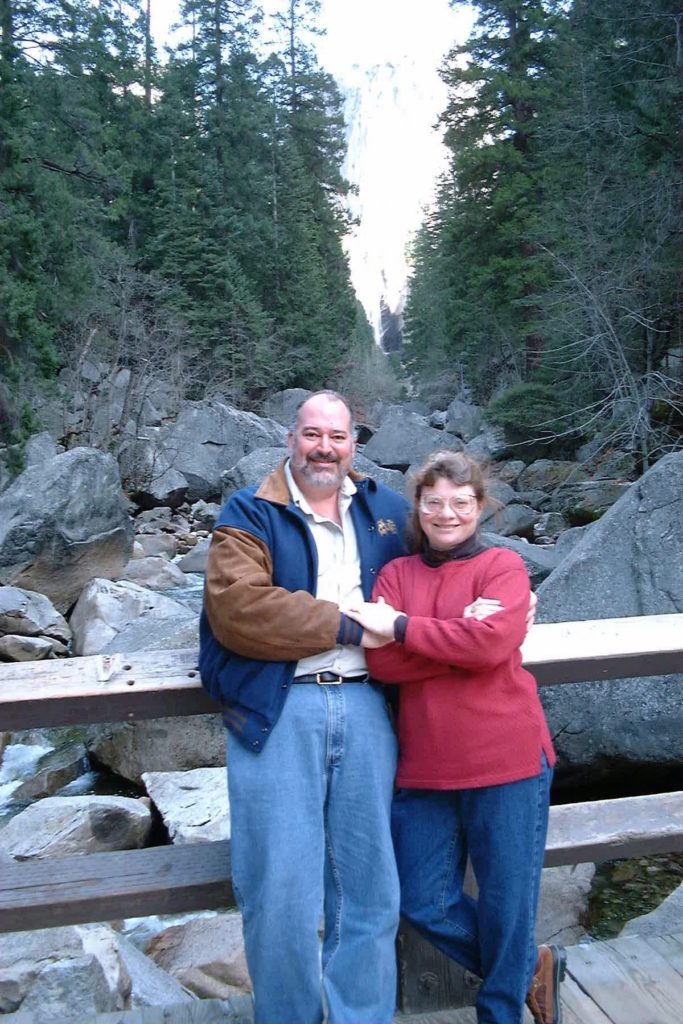 2000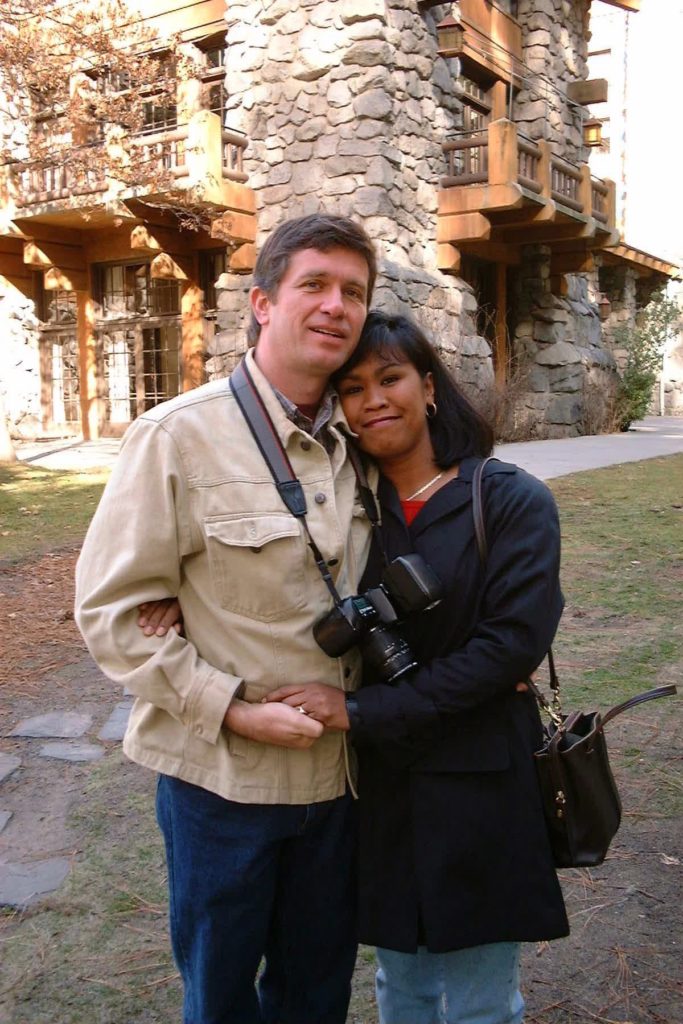 2000, Glenn and Felisha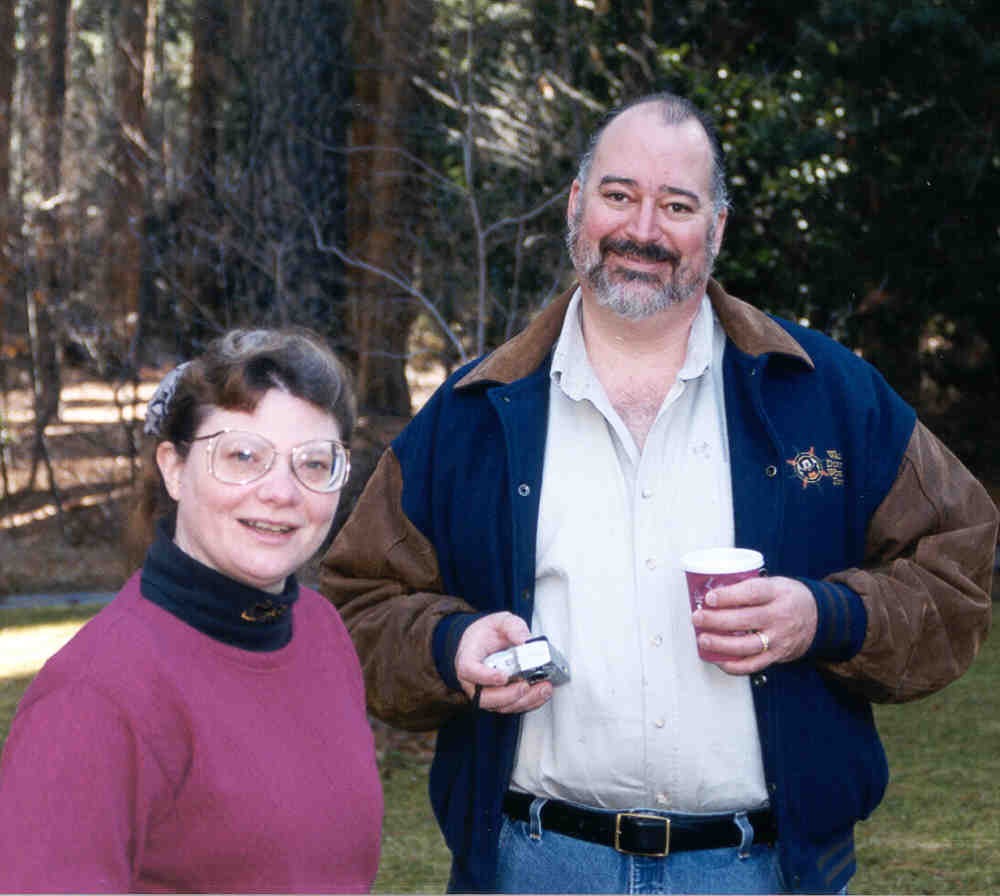 2000, cameras getting a lot smaller