Because of Windermere Prep's financial troubles, the scheduled American Adventures trip to the Grand Canyon was replaced with a less expensive three-day jaunt to Punta Gorda, south of Sarasota on Florida's west coast. The trip actually turned out to be quite fun and possibly more educational than the original plan.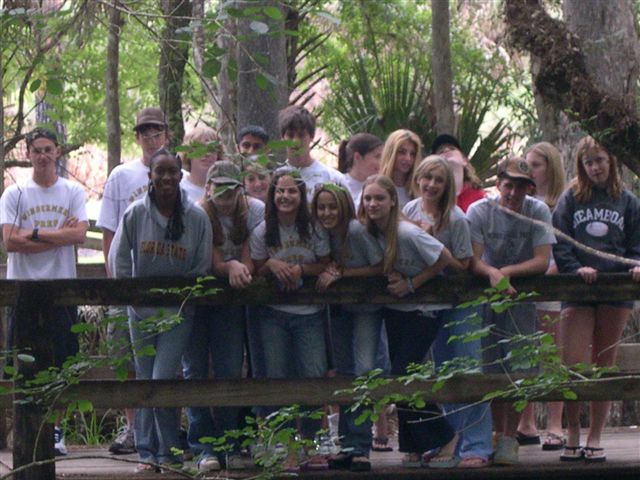 Our first stop was the Babcock Ranch, a huge ranch and nature preserve with lots of Florida wildlife.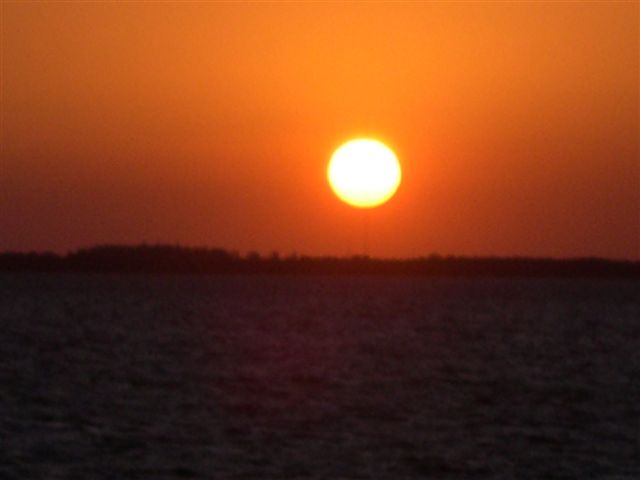 That evening we went on a sunset cruise in Punta Gorda bay.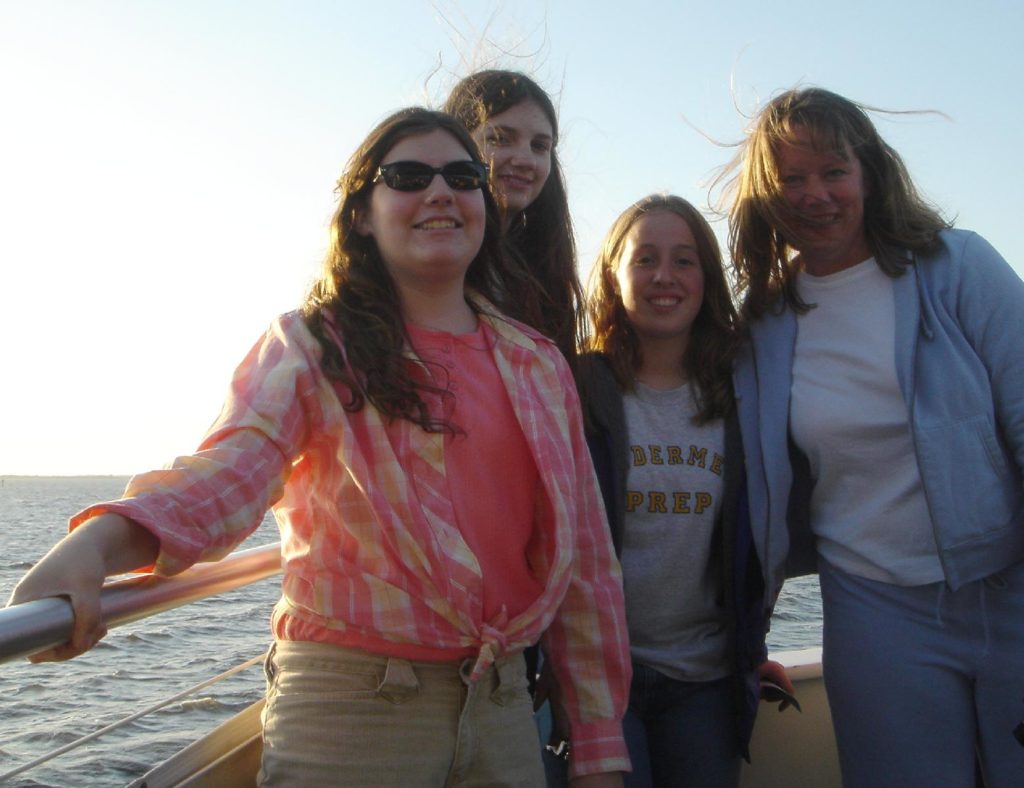 Dani, Caitlin, Christina and Mary Beth Davies, their Language Arts teacher and the trip organizer.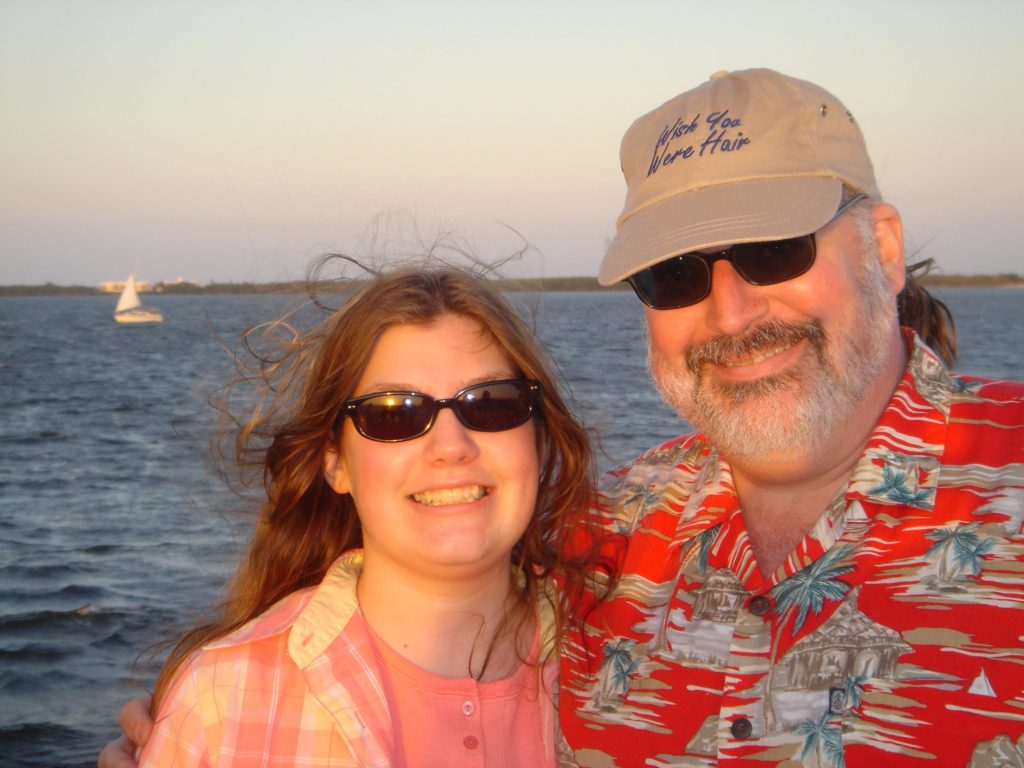 This is one of my favorite photos of the two of us.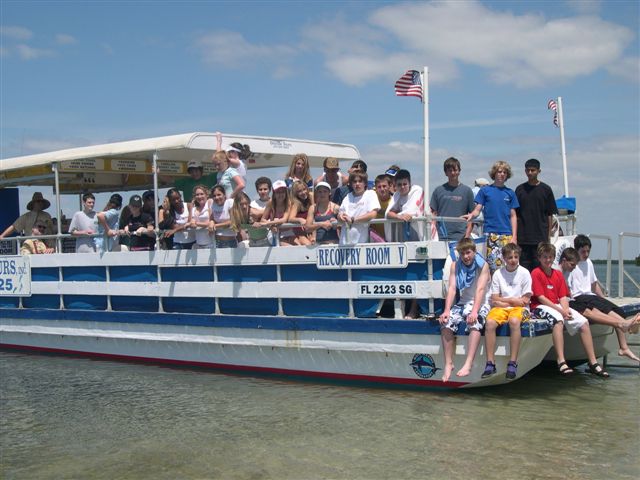 The second day we went on a marine biology trip to an island in the bay, followed by a kayaking excursion.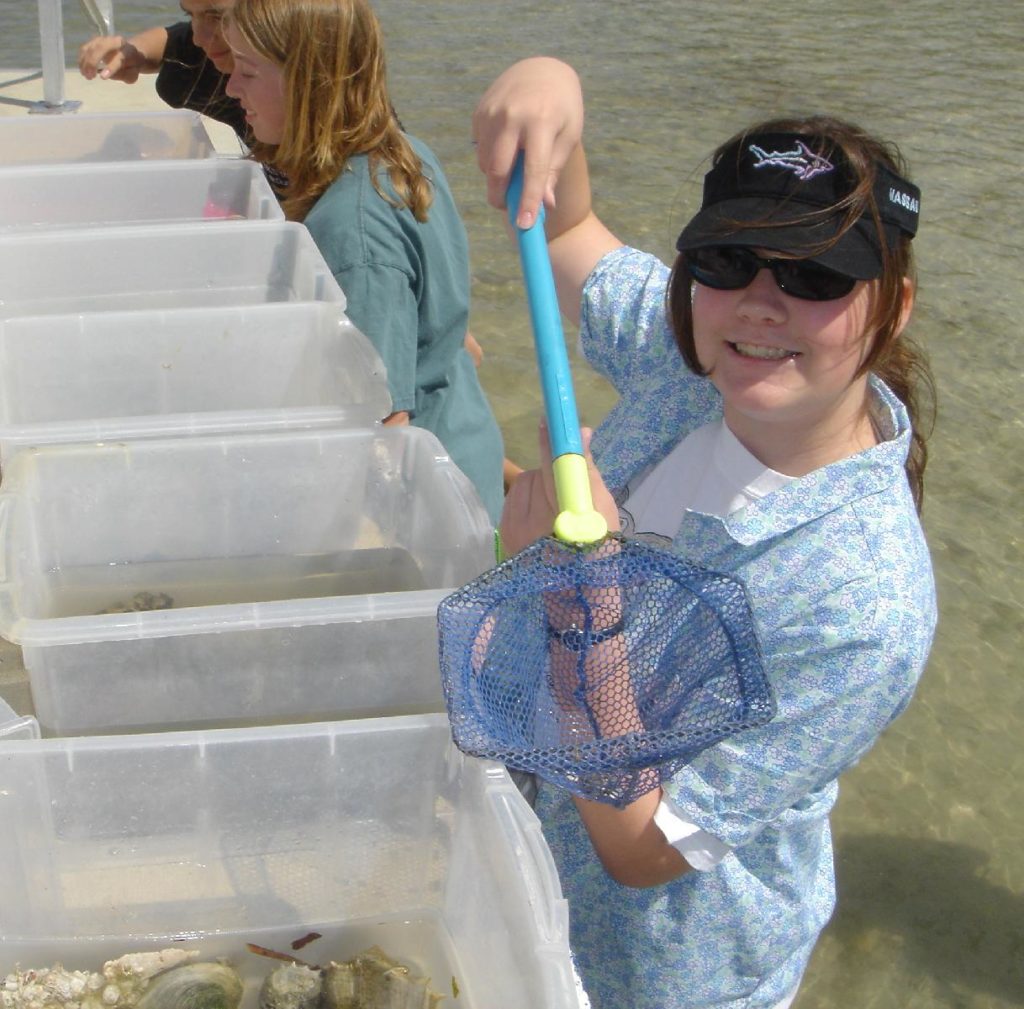 It was amazing how much stuff they found in the shallow water along the shore — including a eight inch wide horseshoe crab.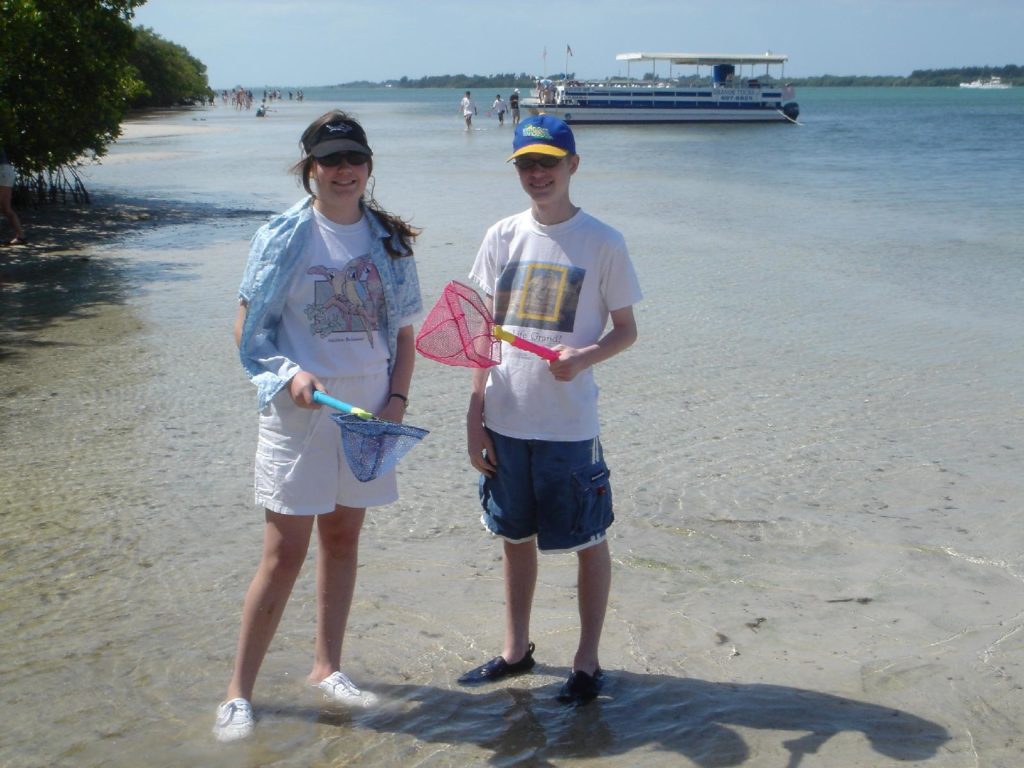 Dani and her friend Cory.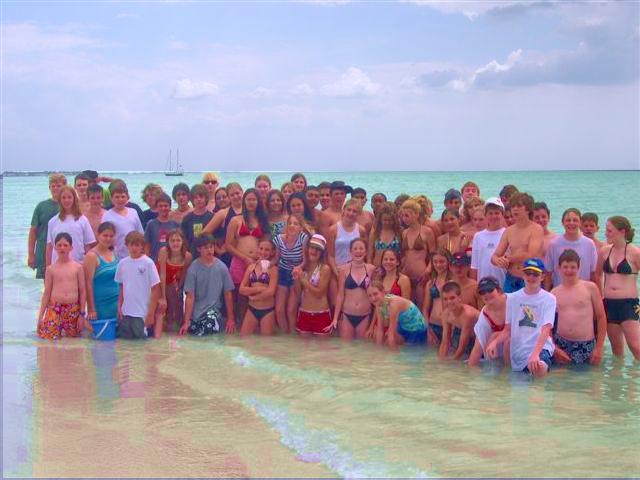 The third day was spent at the beach. Here is the whole group, nearly all of Windermere Prep's seventh and eighth grade classes.