Some Broadway shows have plots so convoluted that it requires advance study to follow them. This is a not a problem for Priscilla Queen of the Desert. The entire plot may be summarized as: three drag queens and a bus.
That's not to say the show isn't fun. It is. Filled with stunning costumes (cupcakes, human paint brushes, a dress made of flip flops), top notch musical performances, and a collection of pop hits from the 70s and 80s, the show will delight anyone who enjoyed La Cage Aux Folles (although that show actually has a deep story).
As good as the cast was, they were at times upstaged by the bus. It twirls, spins, opens up, hangs over the front rows of the audience, serves as an anchor for a twenty foot long high-heeled shoe, and eventually every surface of it is revealed to be a video wall. If it sounds tacky, it is, but all in good fun. The audience ate it up.
Earlier in the day we had lunch at Jean Georges, one of our favorites, and New York's best lunch deal. It was a novelty to simply walk downstairs from our room to go to the restaurant.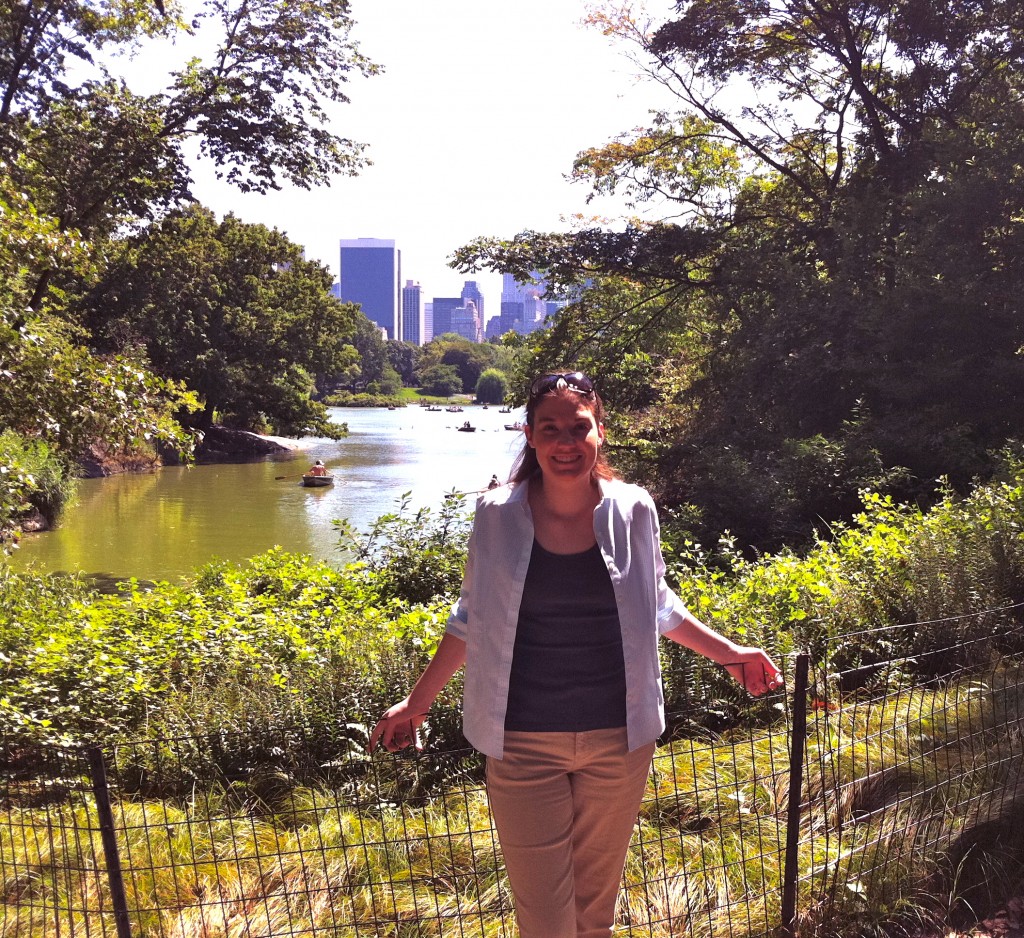 Then we went for a long walk in Central Park. I'd never really had a chance to explore before, and we climbed to the top of Belvedere Castle. It was fun, but hot, and we all needed showers when we got back to the room.
Our late dinner after the show was at db Bistro Moderne. So nice to be in a town where you can make an 11pm dinner reservation and not be keeping the waiters up late.