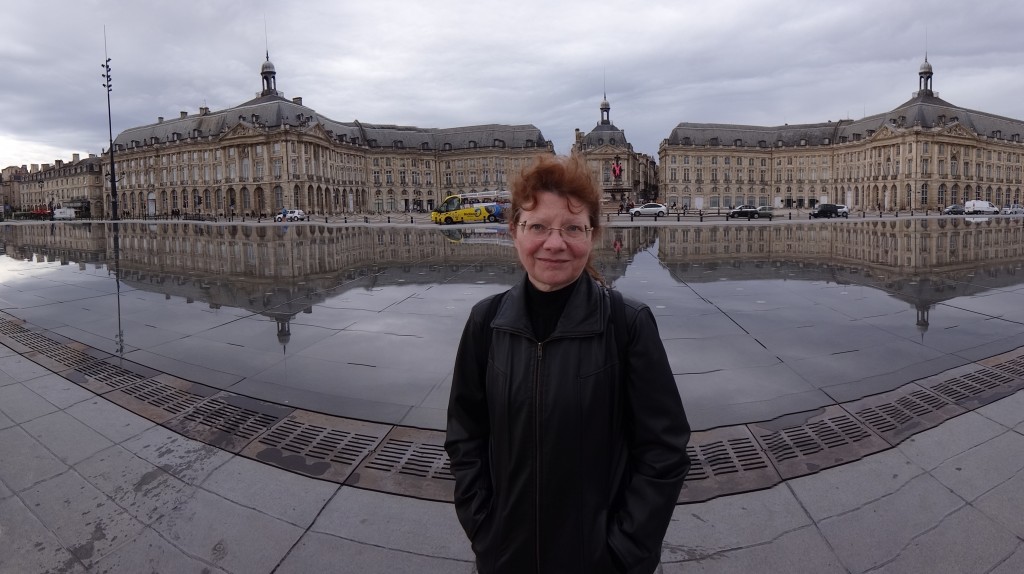 The last time I was in Bordeaux, I stepped off the ship onto the main street along the waterfront. This time our ship is larger, and we are docked two hours away, in Le Verdon. This obviously makes every shore excursion four hours longer, so we had limited time in the city today. But it was enough time for a walking tour and then lunch on our own.
Bordeaux has certainly been fixed up since Dani and I were here a half dozen years ago. The buildings are cleaned, some streets are converted to pedestrian walkways, and there is a revitalized waterfront and lovely reflecting pool where warehouses once stood.
Linda selected—somewhat at random—Le Cajou Caffee, a bisto that wowed us with the starters, a foie gras terrine and chèvre salad. The main courses were less exciting, but it was still a good lunch. A 2000 Chateau Bouscaut Pessac-Leognan was the perfect age.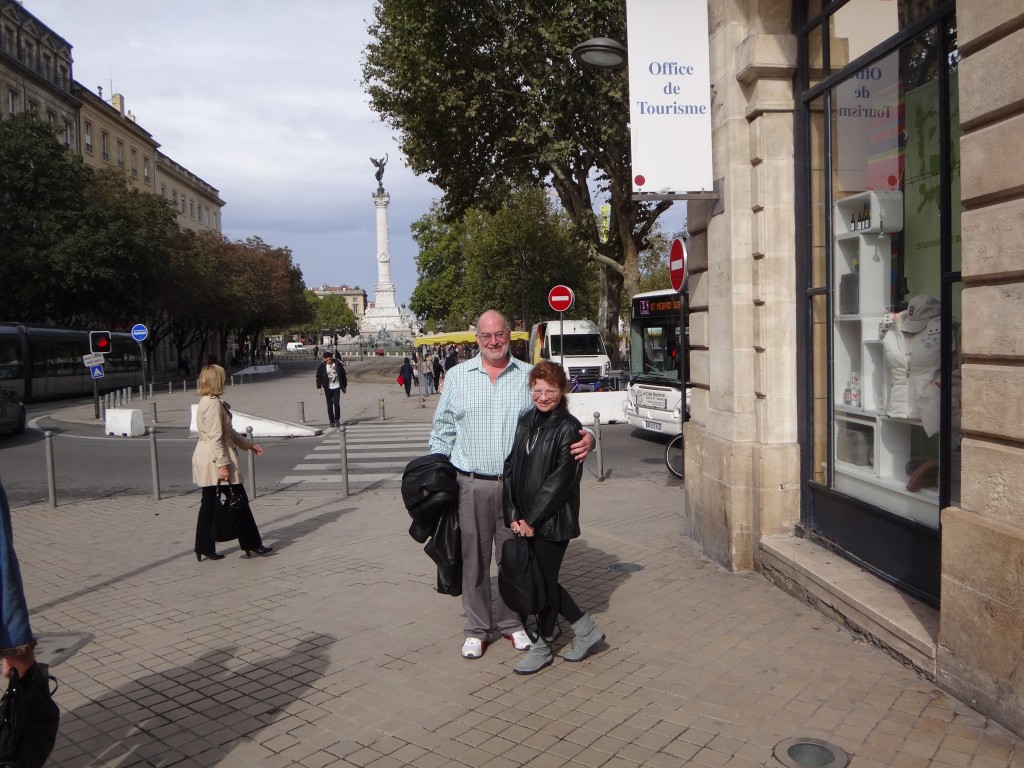 Back on the ship by 5pm, we had dinner in the Tuscany restaurant. Basically food the caliber of an Olive Garden. Located in a fairly austere space on the top deck, it certainly wasn't worth the $45 per person cover charge, almost twice what it costs to eat at the specialty Italian restaurant on Royal Caribbean, which provides a far more elaborate meal.
We tried a 2008 Sito Moresco Barbaresco by Gaja, which was dusty and a bit hot; and a Far Niente Chardonnay, which had very big California style fruitiness and seemed slightly sweet. We'll save both for tomorrow.