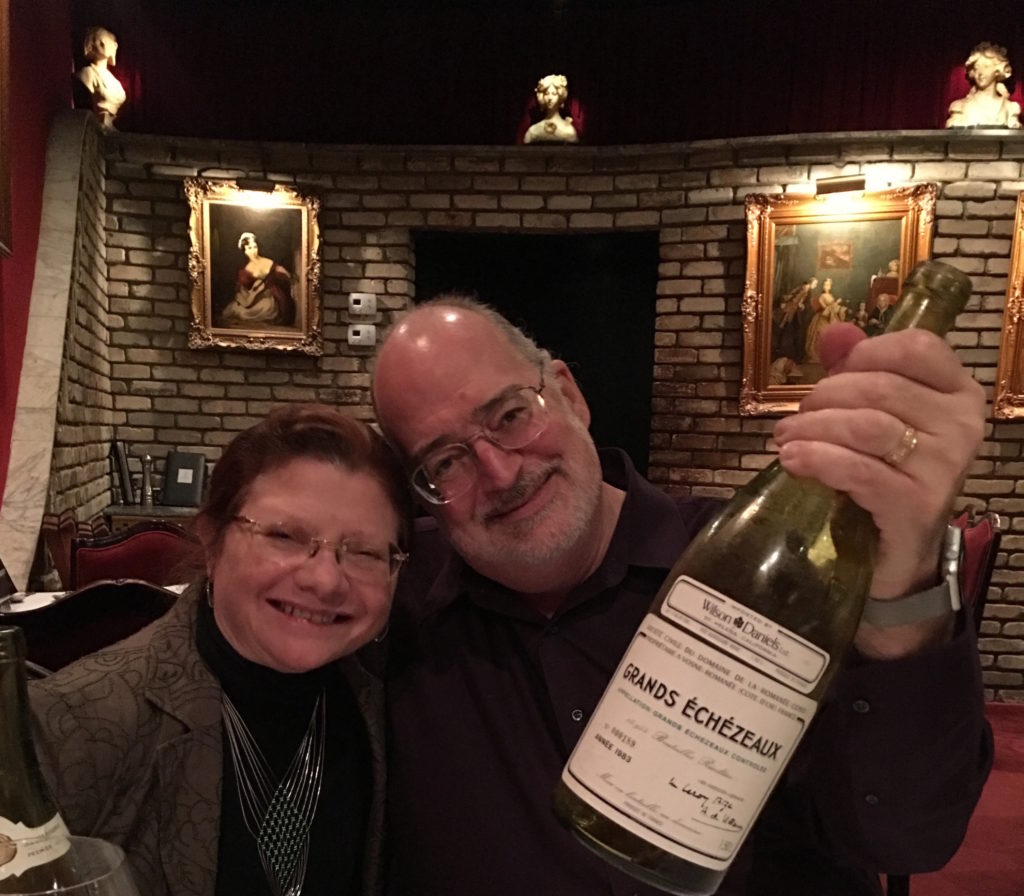 Thanks to Ron for setting up a nice weekend including dinner at Berns and lunch at Restaurant BT. Ron worked with sommelier Brad Dixon to come up with some great wines at great prices. They were mostly selected from vintages without huge reputations, but producers that make great wines consistently. The wines included the only magnum of DRC that I (and I think Ron) had ever had.
We pre-gamed in Ron and Bev's suite with the 2000 Comtes de Champagne Blanc de Blanc by Taittinger, which features a lovely toasty nose and lemon curd finish.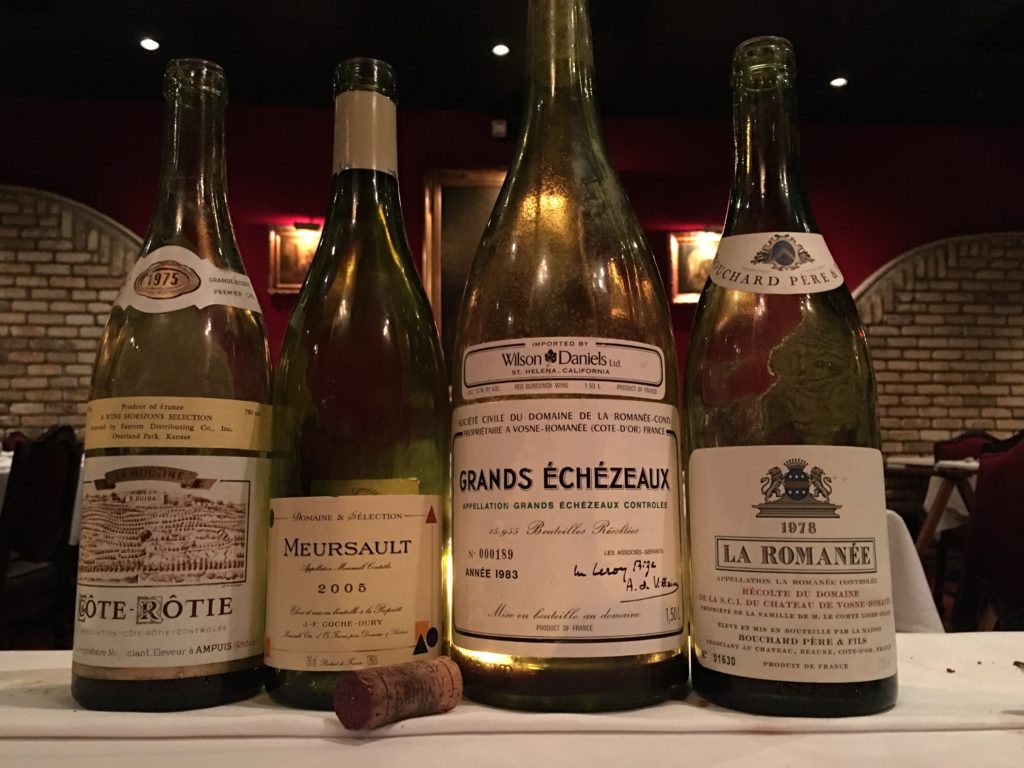 At Berns Brad started us with a 2005 Meursault JF Coche-Dury. A lot of the 2005s have premox problems, but not this one which offered abundant fruit, with a nice thread of minerality and butter to balance it. The predominant nose was lavender with a bit of wax.
Our first red Burgundy was a 1978 La Romanee Bouchard Pere & Fils. This was all about bacon and smoke, later developing some coffee. The wine has great structure and is drinking very young. It was Ron and my Wine of the Night.young coffee
We tried a 1953 Volnay-Santenay from Pierre Ponnelle, which was a great year and great producer, but not estate grown. As Brad had warned, it was a bit over the hill, although Linda liked its oxidized character. Initially closed, it opened up eventually, but was tired. The finish was surprisingly sweet. but very sweet on the palate
The big boy of the night was 1983 Grands-Echezeaux Domaine de la Romanee Conti from Magnum. Immediately upon pouring it was very bright, almost to the point of being spritzy. Lots of young baking spices, a hint of something green, maybe pickled asparagus. Later on rhubarb. On the palate it was very fruity, and eventually began to finish with smoke and bacon. It was an excellent wine, and a magnum at $1300 was a solid buy, but the retail is several times that, and would not be worth it.
Where can you go after that? A different valley, for sure. 1975 Côte-Rotie La Mouline was a stunning Rhone that offered excellent structure and very fresh fruit.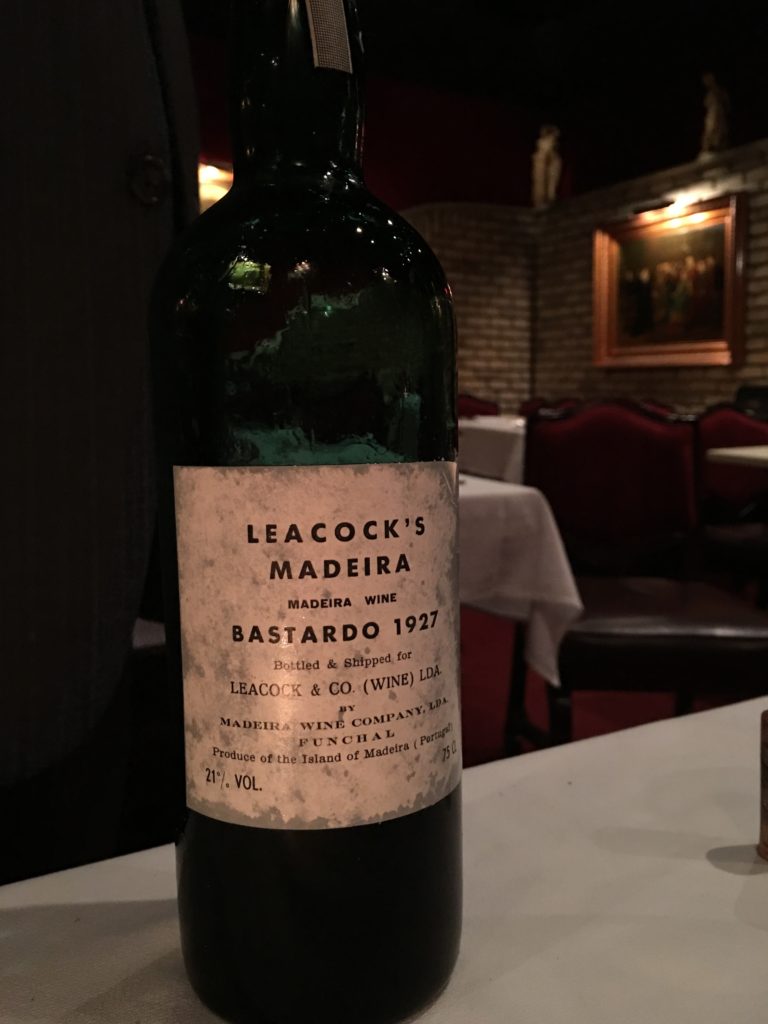 For dessert, Brad produced a really interesting 1927 Bastardo Leacock's Madeira. Bastardo is one of the mixing grapes that used to be used in Madeira, but it is now almost extinct, and it was only twice ever bottled by itself. One of those times was this wine, which had a great spearmint nose, and was slightly drier than a Bual. The wine had great acid and a long, clean finish with a touch of caramel and orange peel, hazelnut. It was very bright.
We also drained two other Madeiras that very nice, and it gave us the opportunity to compare the sweetness levels of Verdelho and Sercial.
1937 d'Oliveiras Sercial Madeira was quite dry, and not quite as complex as 1912 D'Oliveras Verdelho Madeira. This is my favorite sweetness level of Madeira, as it goes with almost any food. It was almost as complex as the Bastardo.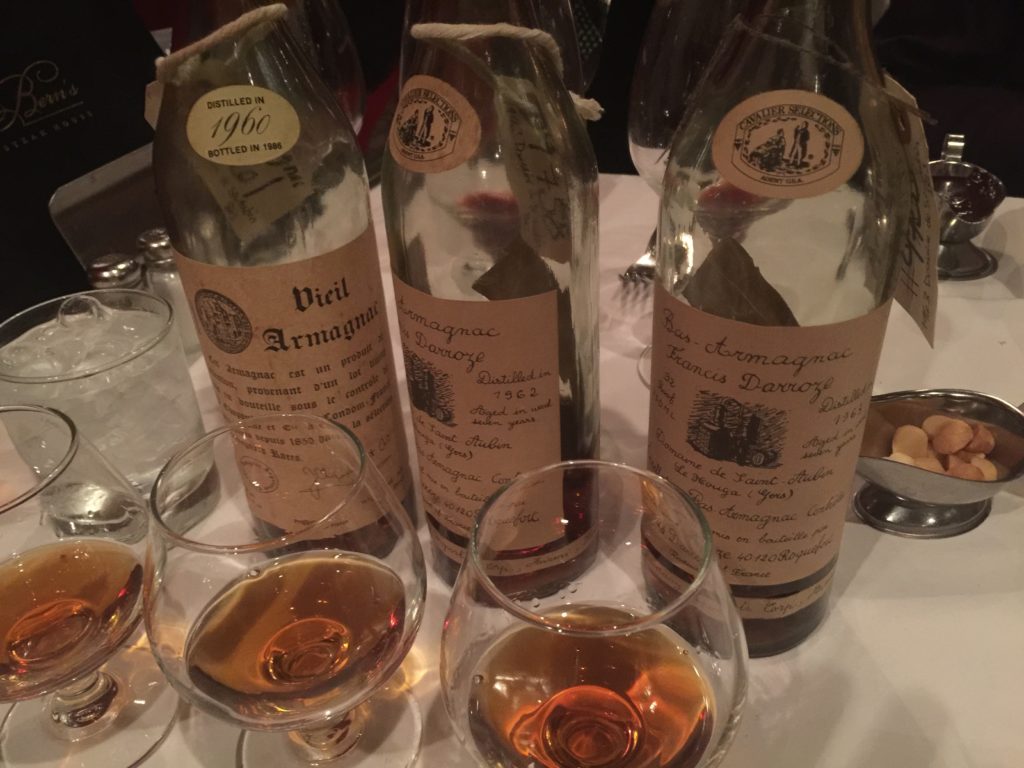 Brad set Bev up with a flight of Armagnac. The first was everyone's favorite, a 1960 Vieil Armagnac, a producer none of us had heard of. The other two were both from Francis Darroze, a 1962 and 1963, but both seemed a bit harsh.
We finished with deconstructed Macadamia nut sundaes.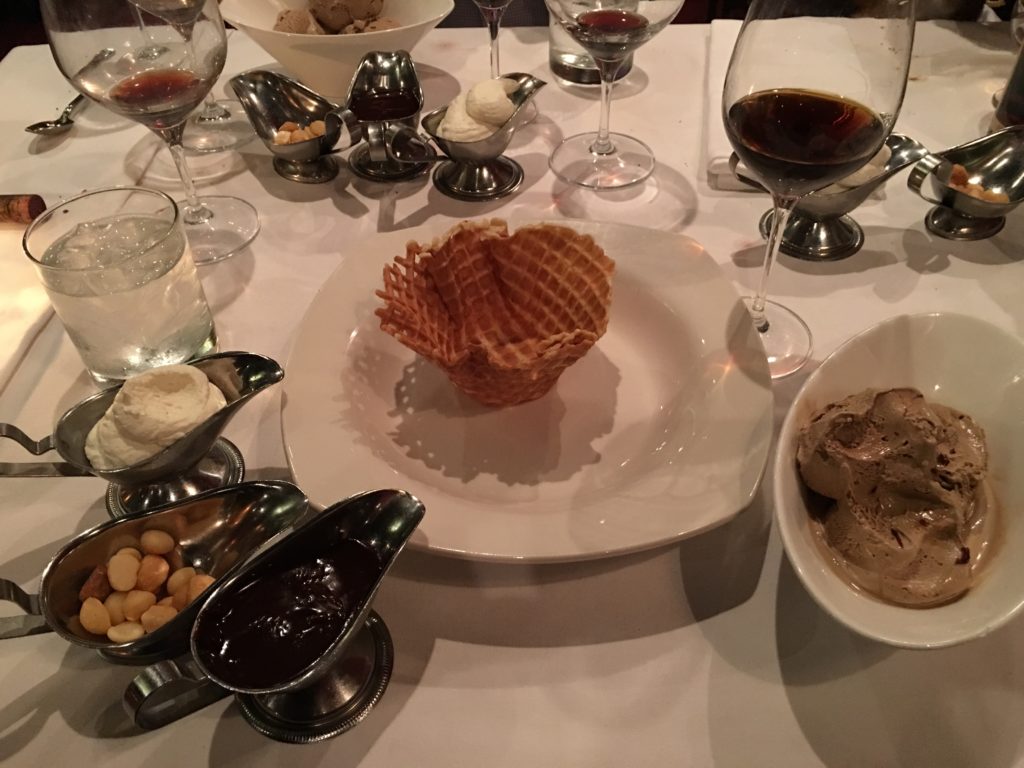 Thanks to Ron for setting up a great evening, and to Brad for his generosity with the wines!