In 1989 we went for our first Caribbean cruise, on the Norway, Norwegian Cruise Line's flagship. The Norway was originally built as "The France", and represented the pinnacle of cruise ship design. Too large to enter the Caribbean ports of call, we used "huge "tenders" to disembark on St. Martin and St. Thomas. We met two charming couples with whom we dined, and enjoyed all of the amenities of the ship. Particularly memorable are the lazy breakfasts on our private balcony.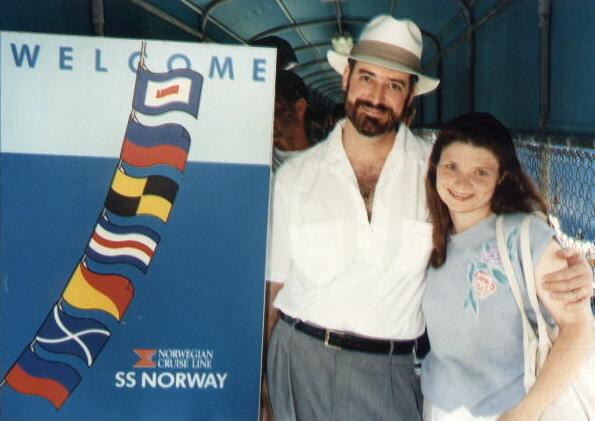 Boarding.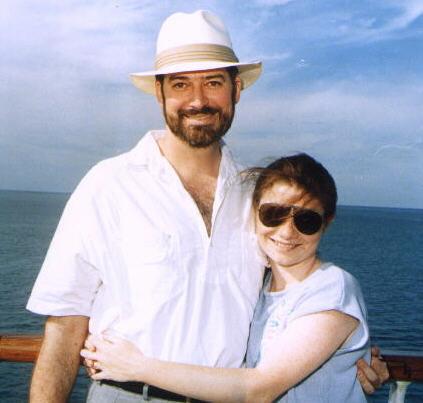 Don't we look relaxed?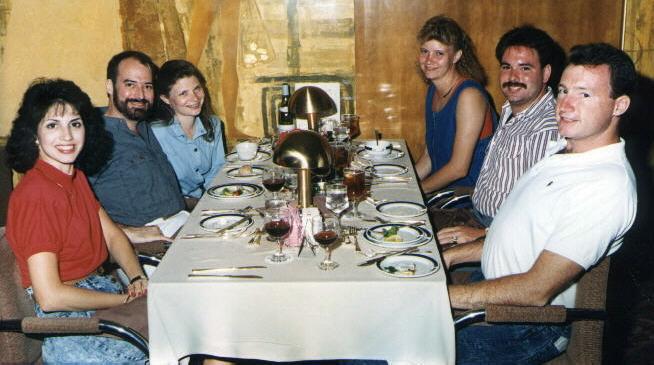 The Alcorns, the Segars and the Malloys prepare to "put on the nosebag".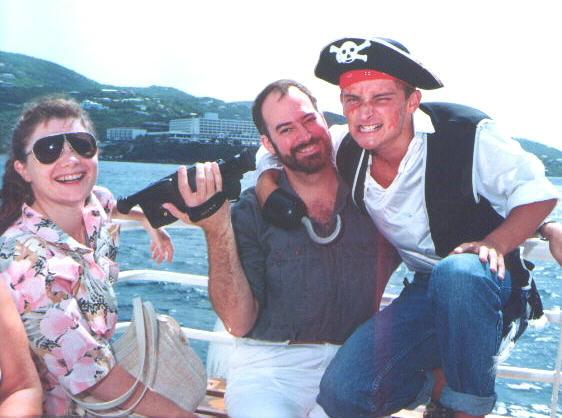 Who knows? But it sold them another photograph.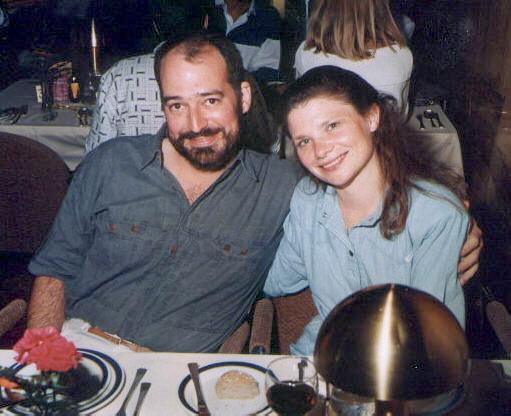 Casual night.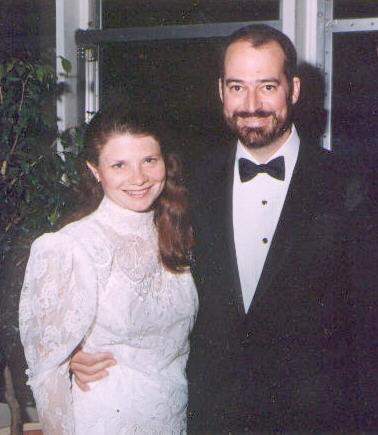 Formal night.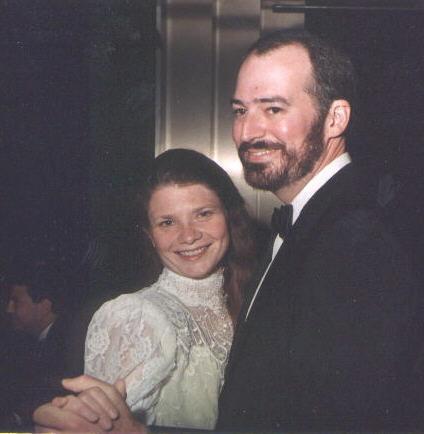 Dancing to Jazz.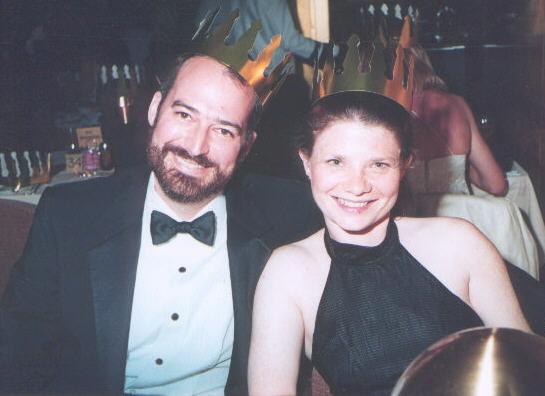 Dining "royally". The highlight, as always, was "Hot, hot, , hot".