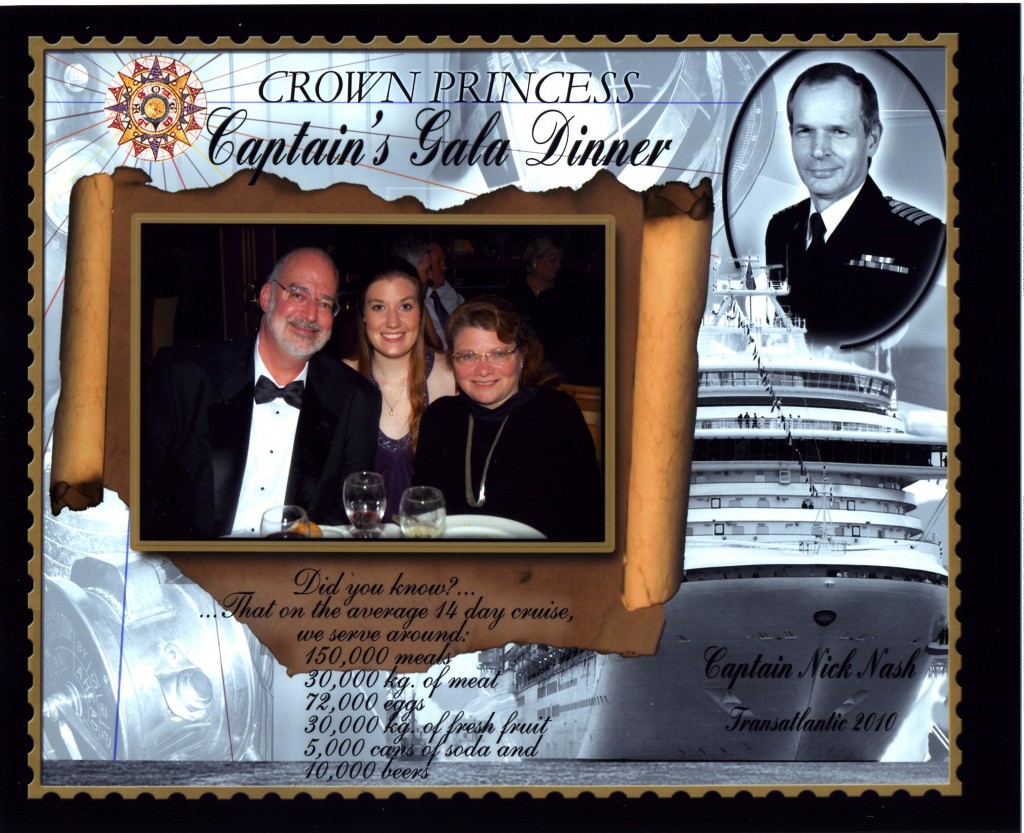 On the large Princess ships you don't want a cabin below Baha deck, because Caribe and Dolphin balconies stick out progressively farther, so there's no shade and no cover from the rain.
If you have two cabins, you want them on opposite sides of the ship, for both views, but if you have only one, you want it on the starboard (right) side during an east to west voyage, because that's where the view is. In any event, you want your cabin toward the front, where there is much less vibration.
The large Princess ships offer two cover charge restaurants in addition to the dining rooms: Sabatini's and The Crown Grill. Consider the cover charge restaurants as a way to get away from the commotion of the dining room. You're not going to get a great steak at Crown Grill (in fact, the lamb carpaccio and mussels are the highlights) and you're not going to get great Italian food at Sabatini's (the Fetuccine Alfredo in the dining room is much better). While the dining room food is definitely middle brow, it's often just as good as at these cover charge restaurants. But the dining room can be noisy, and the cover charge restaurants offer a respite. On the other hand, making a late reservation in the dining room — say 8 or even 8:30 works just about as well, at no extra cost. Still it's worth trying the cover charge restaurants at least once each.
A transatlantic cruise from east to west lets you take advantage of the time change. Every day or two you get an extra hour, which makes early morning shore excursions a lot easier to handle.