This voyage includes many days at sea. With six days between Greenland and New York, and only one port in between, we're in no great hurry, cruising along at 15 knots. The weather has been pleasant, with billowing clouds like those in a water color painting, and the only night that really required sea legs was the first one out of Quaqortoq, when the seas were fifteen feet and the spray occasionally hit our deck nine balcony. It didn't dissuade the ballroom dancers, though, who maintained their cha-chas; we tried it on a calmer night and still found it challenging.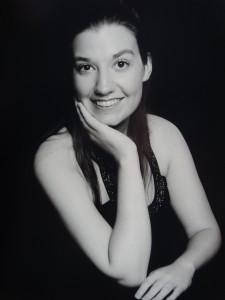 Dani has spent much of her time reading, and has exhausted the supply of books she brought with her. She's also making a friendship bracelet, which takes a lot more time than you'd think. She's taken advantage of the flock of on-board paparazzi to have some nice portraits taken.
Linda spends her mornings on the treadmill in the gym, where she works off 750 calories, the equivalent of about five minutes in the dining room. She spends her evenings listening to Eric Stone, the piano player and singer in Crooner's bar. He was in the original cast of A Chorus Line on Broadway, and his show each night packs in several hours of Broadway tunes (which he performs as mini-shows including commentary and him singing all the parts) and trivia games. She's also the only gambler among us. She's experimenting with ways to alter the rate at which you lose money in the casino.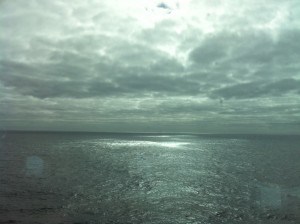 I've spent the week with a cold, so other than lunches and dinners and a few hours in Greenland, I haven't done much. It was an expensive struggle to keep up with the students in my writing classes during the dense cloud cover before we reached Greenland. Weather had a much more deleterious effect on the Internet than did the extreme northern latitude. I've been doing a bit of reading, but mostly from saved Instapaper articles on my iPhone. Also Kindl books on the iPad, but the iPad has been less useful than expected. In Evanston it was with me everywhere in the condo, but here on the ship, where it takes several minutes to log in to the Internet and then costs thirty-five cents a minute to stay connected, it's no longer the instantaneous reference and information tool that makes it valuable. So I've mostly used Linda's laptop because I can quickly open many browser windows at once, load them, and then log off.