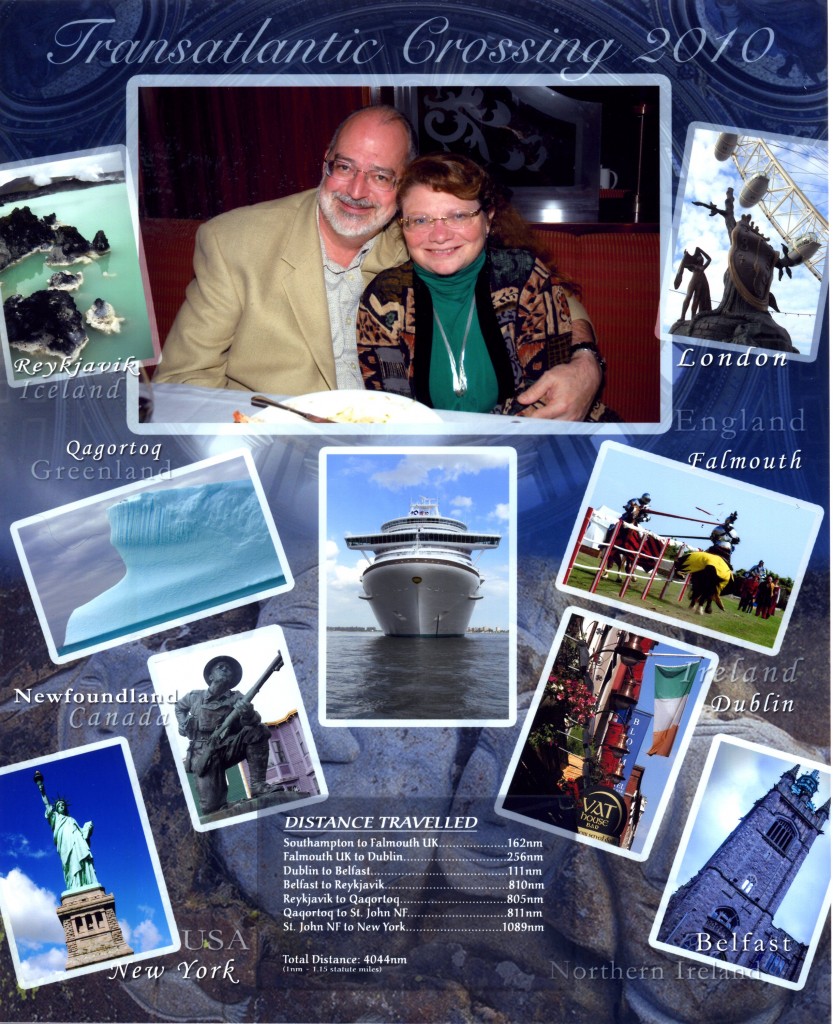 I'm baffled by the mediocrity on-board the middle-brow cruise lines such as Princess. It's not from a lack of quality ingredients: the ships hold produces amazingly fresh (albeit often previously frozen) lobster tails, lamb chops, beef, fruits and vegetables through every day of a two-week cruise. And it's not due to a lack of talent on board: the kitchen staff is capable of producing a few (very few) truly good dishes, when given the proper recipes. No, the problem seems to be an intentional decision by the corporate office in California to produce weird food. Here are a few of the more obvious examples:
Fish "Tacos"
Everywhere Else:
Corn tortilla, fish, onions, cilantro, chopped tomatoes, lettuce, cheese.
On Princess:
Flour tortilla containing fish atop a bowl of flavorless kraut-like substance and corn niblets.
Shrimp "Fra Diavolo"
Everywhere Else:
Shrimp with a zesty marinara sauce (exactly how it's described on the Princess menu) on a bed of linguini.
On Princess:
Shrimp coated with bland cream of tomato soup next to bland white rice.
Pasta e Fagiole
Everywhere Else:
Minestrone soup with grains of pasta
On Princess:
A cross between Tuscan bean soup and enchilada sauce.
"Montecristo" Sandwich
Everywhere Else:
Slices of ham, turkey and Swiss cheese on bread, battered and deep fried, served with jam.
On Princess:
Slices of ham and turkey (or possibly chicken) on French toast, served with shrimp sauce (WTF?!)
In each of these cases, the normal ingredients were readily available, and often appeared in other dishes. For example, cilantro, usually a Mexican staple, kept showing up in the Italian food.
And there are a few noteworthy dishes (rare enough to list here, in their entirety): the lamb carpaccio at Crown Grill, Mussels in garlic broth at Crown Grill, the brown butter at Sabatini's, guacamole and tortilla chips in the dining room, and the chocolate and almond croissants at The International Cafe (when fresh — in fact, all the baked goods are well made, just bland.)
It's true that the Executive Chef is talentless. The foie gras pate he spent the day making for the chef's table dinner was nothing so much as baby food. But this food is constant across the entire cruise line. In short, they're making it this way on purpose. Why that is, baffles me.
You can't blame it on the international crew, or international tastes. The line is American owned, managed and the vast majority of passengers are Americans. They know what goes on a hamburger or hot dog. Just watch them, up at the grill by the pool looking for onions, pickle relish and French's mustard. They won't find them. Just mayonnaise, ketchup and Dijon. Perhaps the Princess management needs to get out more, and visit some exotic restaurants. Like Red Lobster and McDonald's.