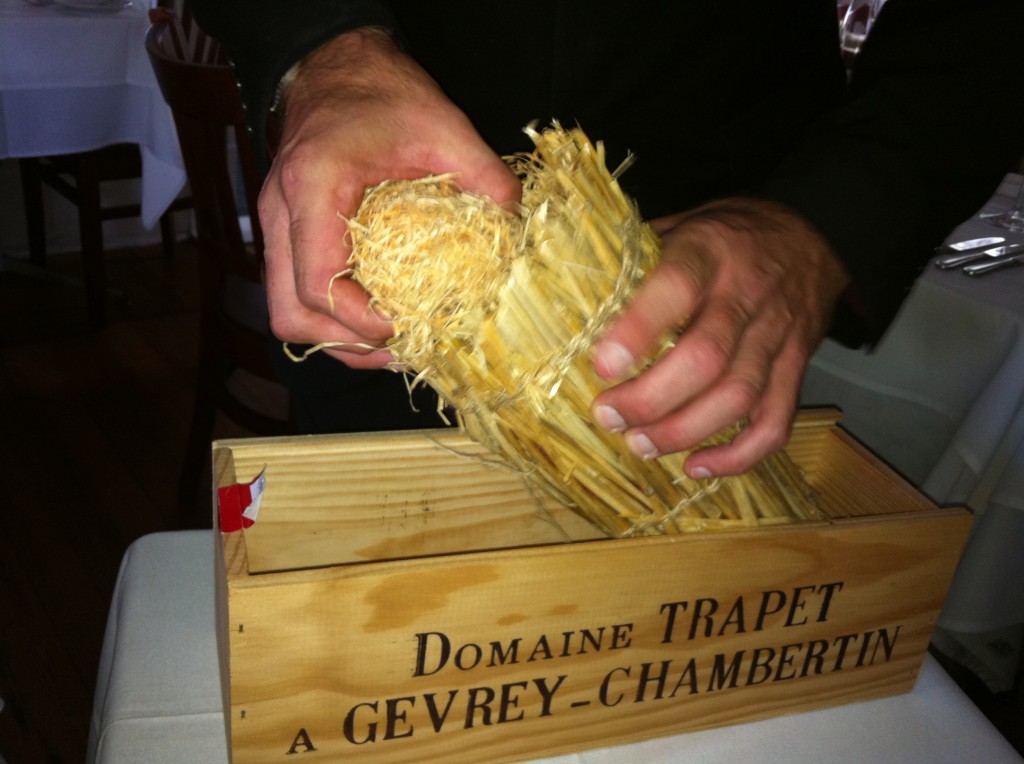 Today we went to St. Petersburg for a book fair, to hear a presentation by Michael Connelly, whose latest book, Reversal, is number one on the bestseller lists this week. He signed my copy, and also a small chapbook he'd sent me for a picture I posted on his Facebook site. His presentation was well attended with at least 500 people there. After browsing the fair we took a scenic drive down to Sarasota and then returned to St. Pete for dinner at a restaurant we hadn't been to before, Chateau France.
It was really delightful, and we felt bad that we were the only ones in the place for most of the meal. Eventually, two other tables were seated. The restaurant is in a charming house built in 1905. In many ways it reminded us of Linda's mother's house. They've been in business for fourteen years, and the chef is from Nice. He is particularly adept at souffles, and the ones we had were easily the best we've encountered, even including the one we reminisce about from Marrakesh, twenty five-years years ago.
But the highlight of the meal was the wine. When the one I ordered wasn't available, they offered us one that wasn't on the list, at about 30% of the normal price: a pristine bottle of 1959 Gevrey-Chambertin from Louis Trapet Pere & Fils. It was the finest Burgundy we've had from a restaurant wine list in several years. It's also the first bottle I've had that came packed in an individual wooden case lined in straw. It was one of those magical bottles of Burgundy that evolved for two hours: fruity and earthy, with pronounced favors of red berries, flowers, leather, tar, coffee and much more.
All in all, a delightful evening, and I'm sure we'll return.