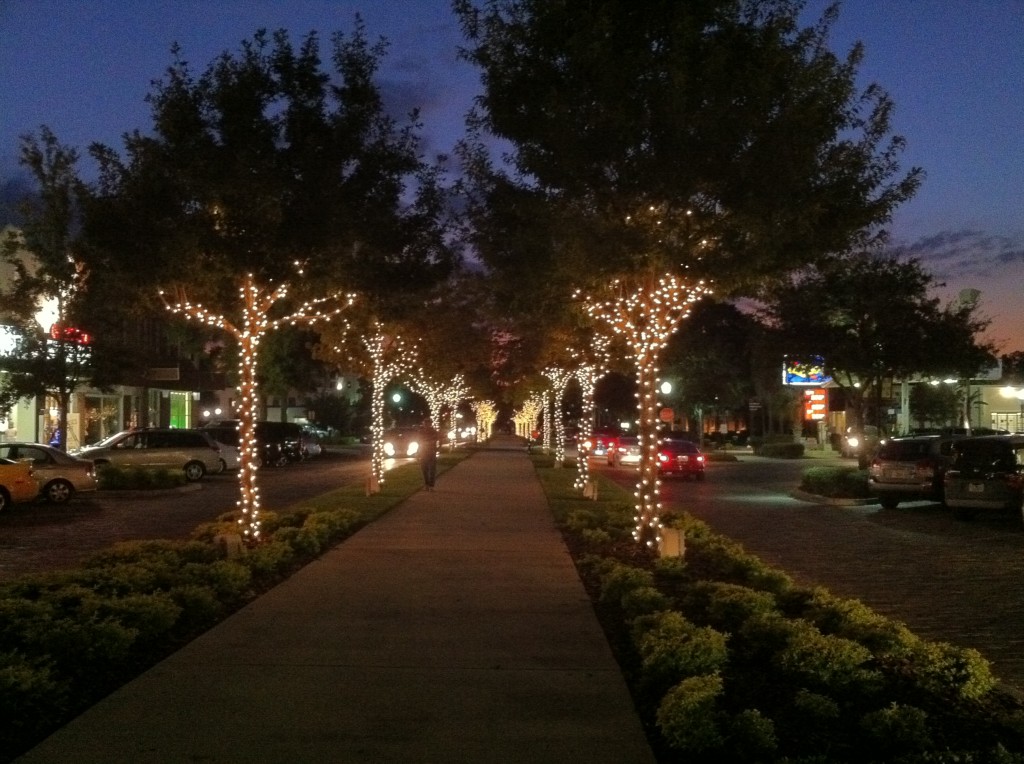 Tonight we had dinner at Thai Blossom in Winter Garden, a restaurant in the Edgewater Hotel around the corner from The Chef's Table. The Thai food was mostly quite good, and the place was packed by the time we left. Our wine was opened by the owner, who then left to get ready to be in the show playing across the street at the Garden Theatre.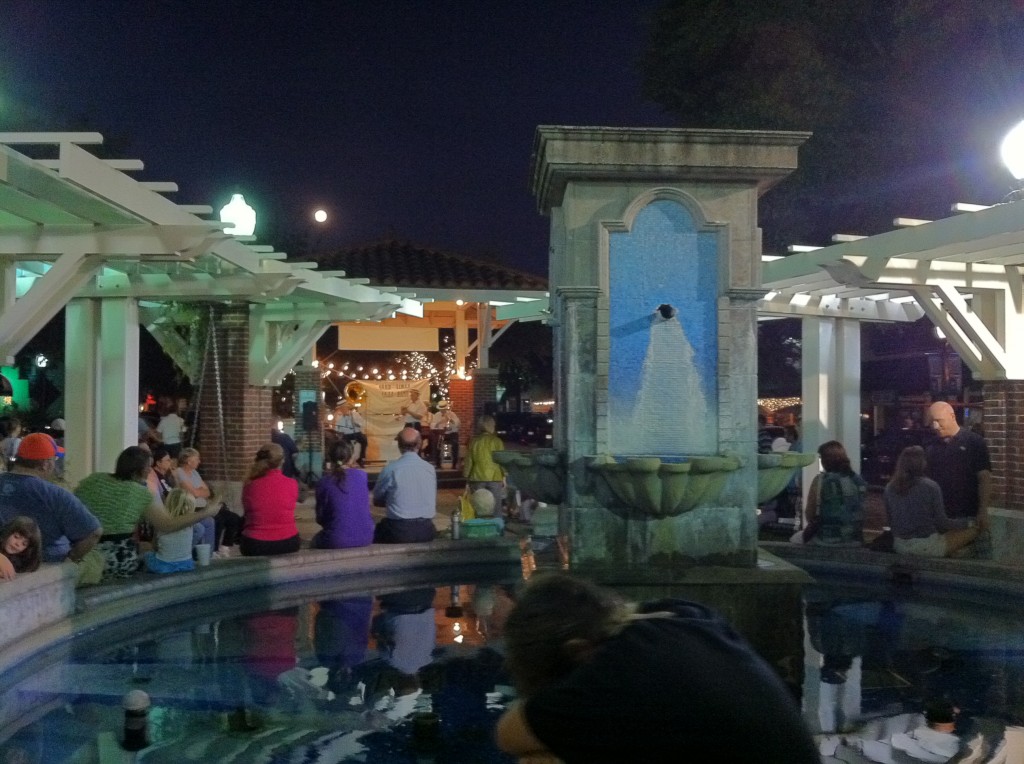 After dinner we listened to the jazz band that plays on the fourth Friday of every month, then strolled to the theatre and chatted with Becky Stafford, its president, who is the mother of a boy Dani performed with at Trinity.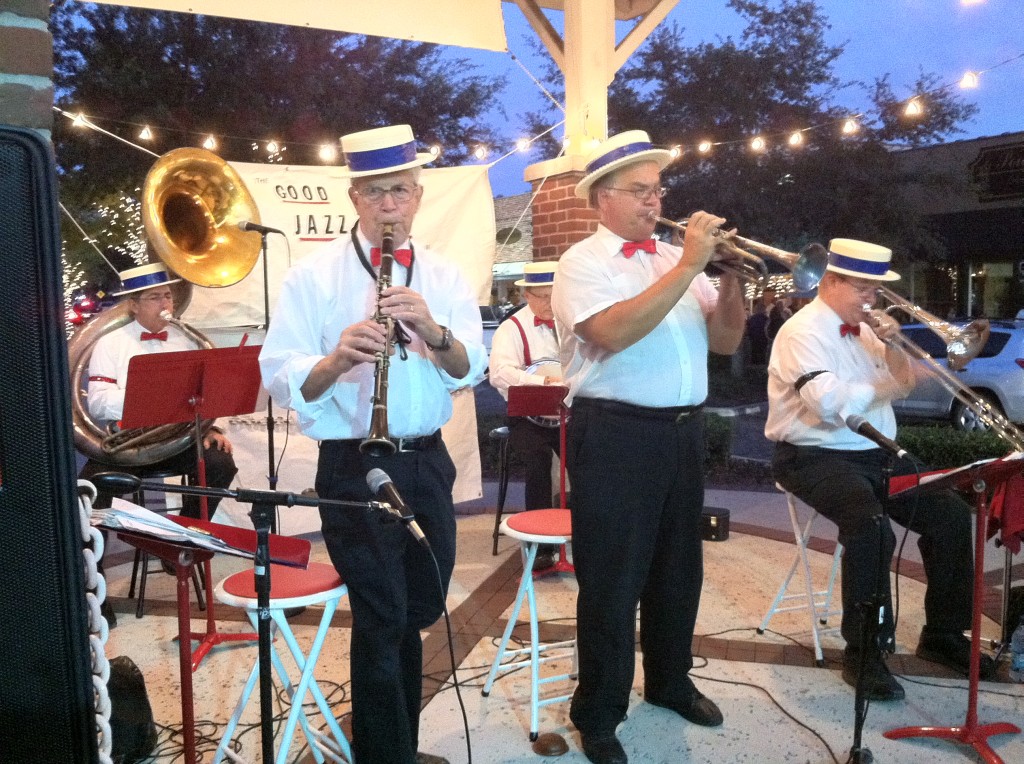 Then we went in to see the play, a farce called Noises Off. It was entertaining, at times frenetic, but never quite the uproarious comedy intended. It's divided into three acts, each of which contains the same play-within-a-play. In the first act it is being rehearsed by a band of fairly inept actors. In the second act the set is reversed, and we watch them fight backstage during a performance. In the final act things are flipped back around, but the production comes completely unglued. Good fun.