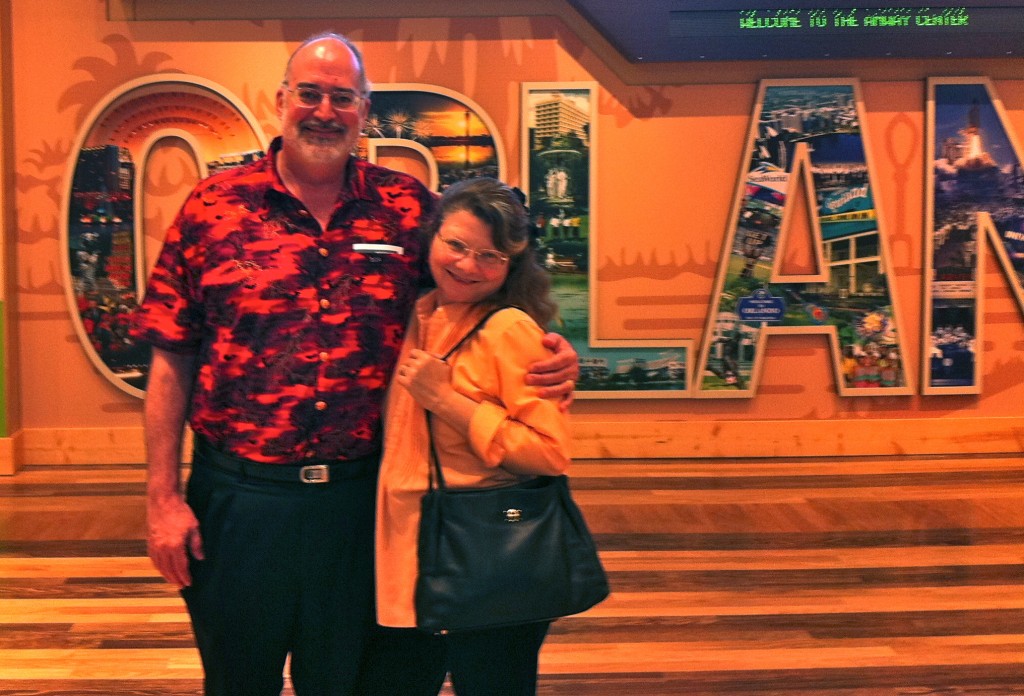 The Eagles played the first big concert at the new Amway Center. The event was actually rescheduled from an earlier date because Don Henley was sick. At nearly the last minute we decided to get tickets and were surprised at being able to get seats right next to the stage, although a side view.
Since it was Martin's birthday, we took him to Shari Sushi Lounge for dinner before the show. The sushi was quite good, and the place has a nice vibe. And we were there so early that all the sushi items were $3.75. Such a deal.
The new Amway Center is bigger than the old Orena, although the major difference is lots of skyboxes and club space. There are supposed to be restaurants and bars, but these weren't open. I don't know if that's because they are only for Magic games, or if they aren't ready yet. There's also a lot of bars on the club level that you can only get to if you have seats in that area, which is weird, since they aren't really great seats.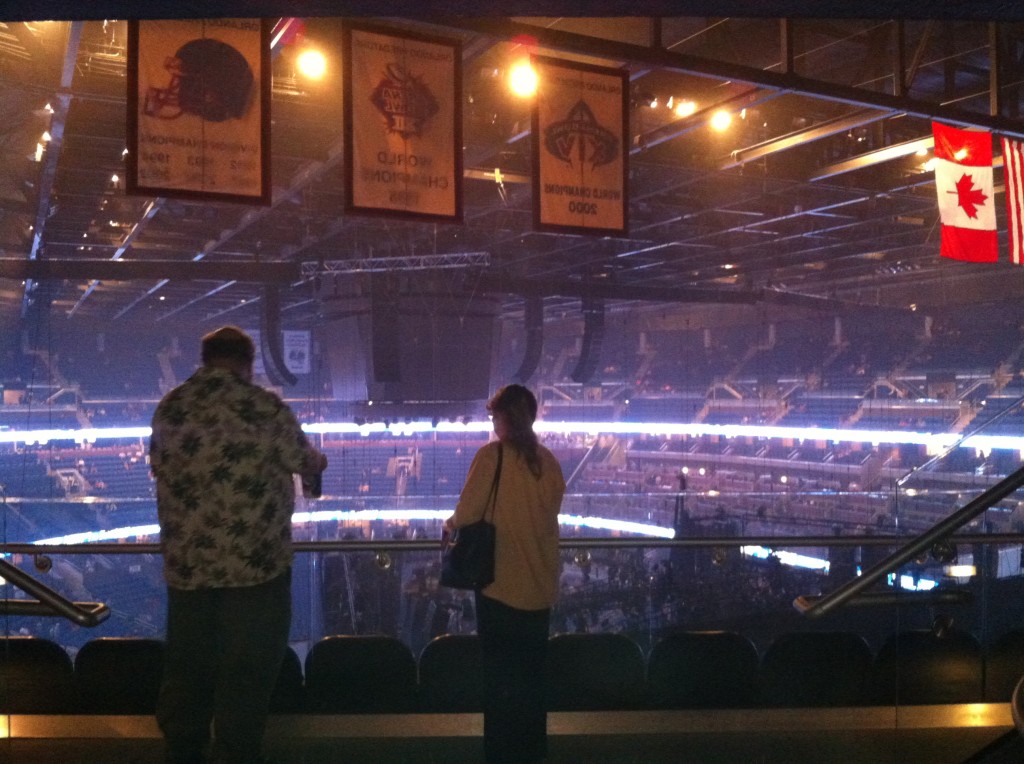 For the most part the facility is quite nice, but there are a few things that need to be worked out. There were lines for the restrooms — even the men's restroom — and the causeway to the parking garage is an obvious bottleneck. For the most part, though, it's a fine facility.
When we went to our seats we found out why we'd been able to get them at the last minute. One of them didn't exist! Fortunately, they knew they'd made a mistake, and the usher had replacement tickets for us, even closer. In fact we were in the second row. This was the view from our seats: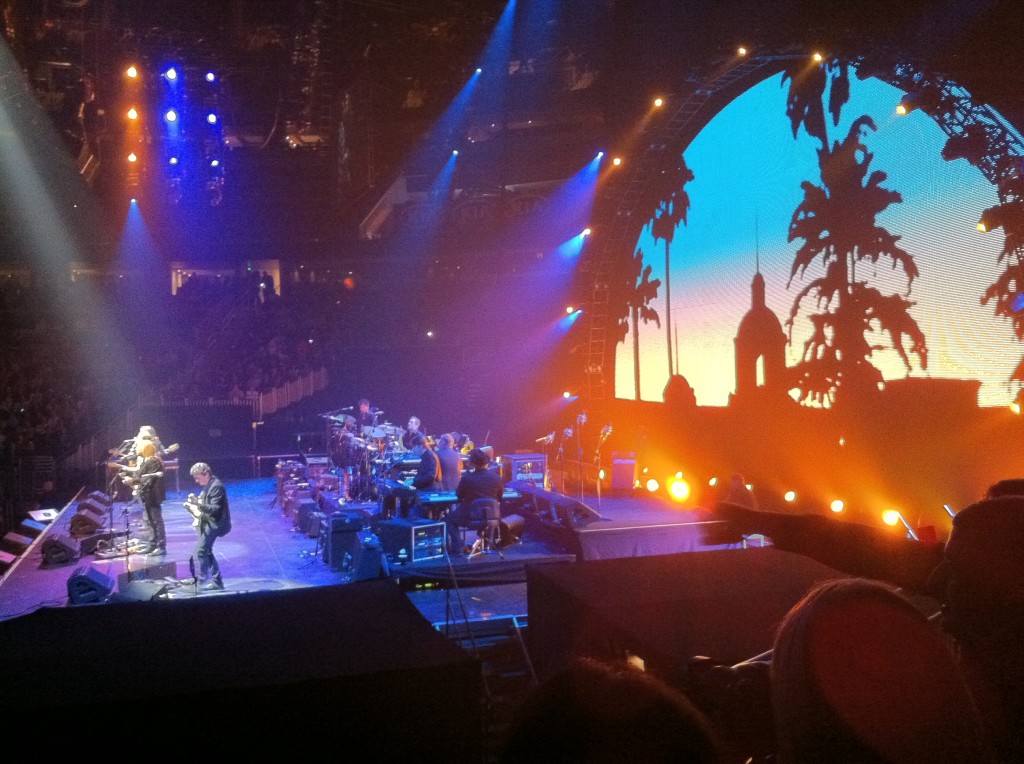 Unfortunately, there was a hyper active druggie — a middle aged woman with enormous fake boobs — next to us who continually bounced in her seat, rocking the entire row, even between songs, until we thought we were going to be sick. This was worsened by the fact that our section was a movable scaffold, rather than concrete. So, before the whole thing collapsed or she blew out a boob, for the second half we moved to the empty nose bleed section behind the stage. This was the view from our new seats: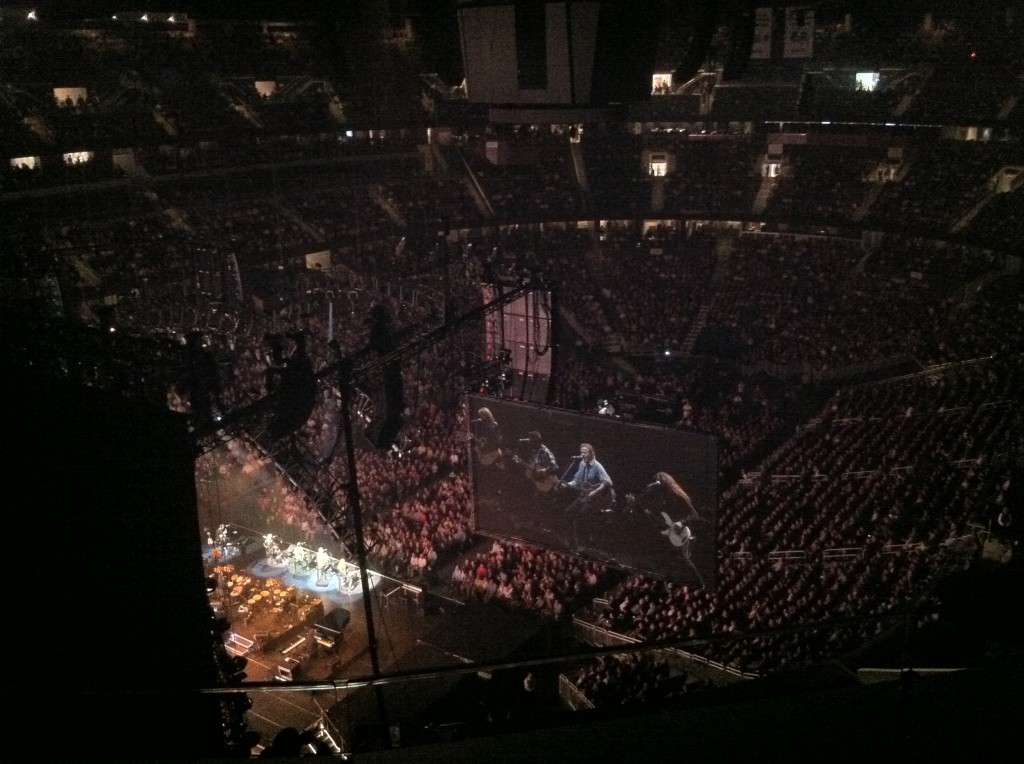 As it turned out, they were pretty good seats, because we could watch the video, and the music wasn't deafening (mostly). I found that watching everyone play guitar left-handed from behind the rear projection screen didn't bother me, but the piano playing was a bit weird!
The band is really tight, and they can still hit those high notes, after almost 40(!) years. For some reason, though, they seemed to have no energy during the first half, and things really dragged. But, mysteriously (energy drinks? wink, wink), they came out after intermission completely energized, and the second half was excellent. They have about ten backup players, four different keyboard stations with at least seven keyboards, two drum sets, nine spotlight operators, at least five HD camera operators, and a mixing area that occupied the space for 100 seats. This is not a small operation. The video wall behind the band is one of those RGB LED curtains (I think) about 30 feet high and 40 feet wide. While my favorite songs are by Don Henley, the Joe Walsh numbers really got the audience excited. The country songs, performed by Glenn Frey and Tim Schmidt, seem light years away from the newer material.
The band was very generous with their time, and played for 3-1/2 hours. Definitely an excellent concert.  And yet… it's funny. I go to concerts to get to know a band. It's the stories and interaction that make them interesting. If I want to listen to the music I have an iPhone. While they expended a great deal of effort and were generous with their time, I never really felt like they were there onstage. I suppose I'd have trouble with that, too, if I had to play the same song and go through the same patter every night for forty years.