This year's IAAPA show (and the next ten years!) is back in Orlando. I did a book signing to benefit Give Kids the World. It was nice to see so many old friends who dropped by, but I think I'm going to keep my day job!
I also had a chance to drop by the Alcorn McBride booth, which looks fantastic. Loren really picked out nice furniture, and the show seemed busy.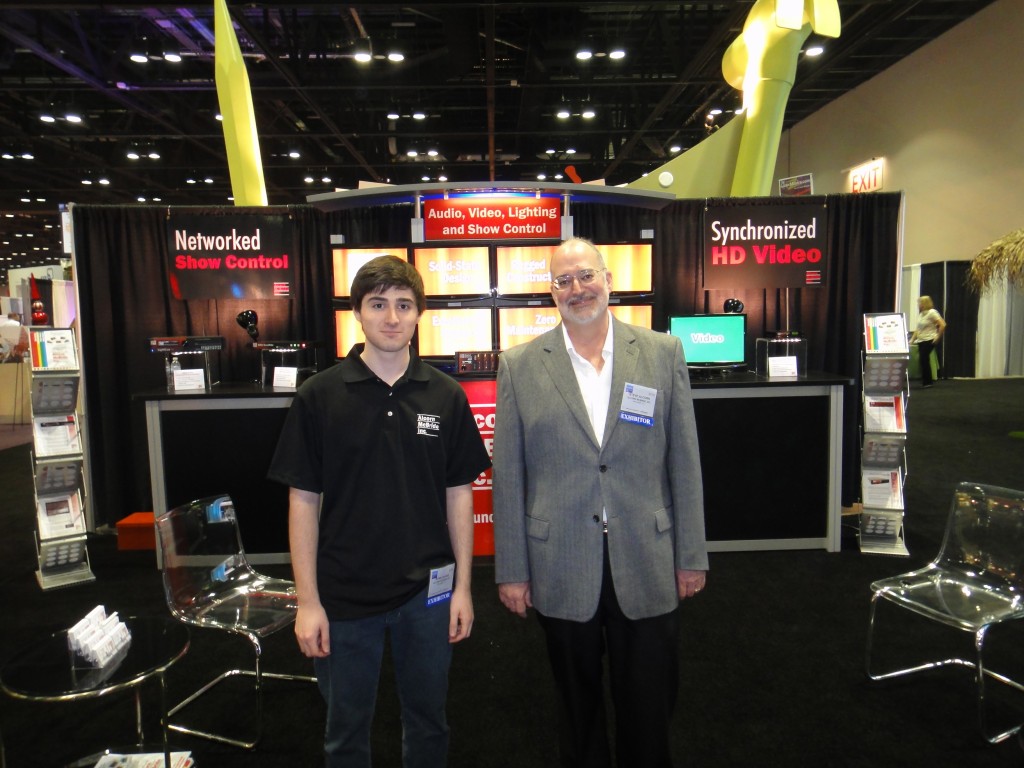 Today was Ryan's last day in Orlando, and he made the most of it, working with Adam until it was time to head to the airport. A very productive trip.