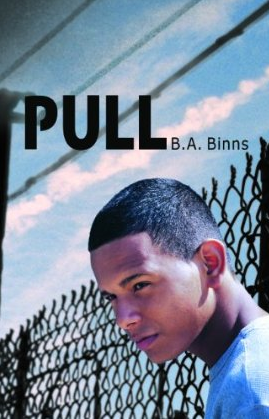 Another of my writing students has been published! Barbara Binns developed her book, Pull, while in my online class. It's been published by WestSide Books and is available on amazon. Here's my review:
Becoming A New Person
The greatest books invite us to become their main characters, experiencing their emotional and physical conflicts, suffering their defeats, and cheering for their triumphs. Pull, the brilliant debut novel by B. A. Binns, is just such a book.
Pull is populated with fully-realized inner city characters who are not stereotypes. While acknowledging the milieu of "dead-heads, thugs and wannabe" gangsta clowns, Pull's characters defy expectation and avoid cliche. These are smart, thinking kids, who are well aware of their limitations as they struggle to make a place for themselves in the high school status quo.
From page one we're launched into the precarious new life of David Albacore, who is running from a past that haunts him but is inescapable. As David struggles to take care of siblings orphaned by a father he despises, he finds himself unable to overcome the very same passions that drove that man to murder. And Binns perfectly captures the amped-up sexual angst of every teenage boy, as David is smitten by Yolanda, the hottest girl in the "in" crowd — a group he's sworn to avoid.
When Yolando and David finally come together, sparks fly. But Yolanda means big trouble, because she's pack leader Malik's girl, and Malik has it out for David, not only as a romantic rival, but also on the basketball court and — most importantly — as a threat to David's little sister.
Pull builds to an exciting climax, as David finds all of his problems converging, leaving him wondering what price he is willing to pay, and what it means to let go. Pull is a great read that will appeal to a wide variety of readers, because it's about real people solving real problems, with love and compassion.