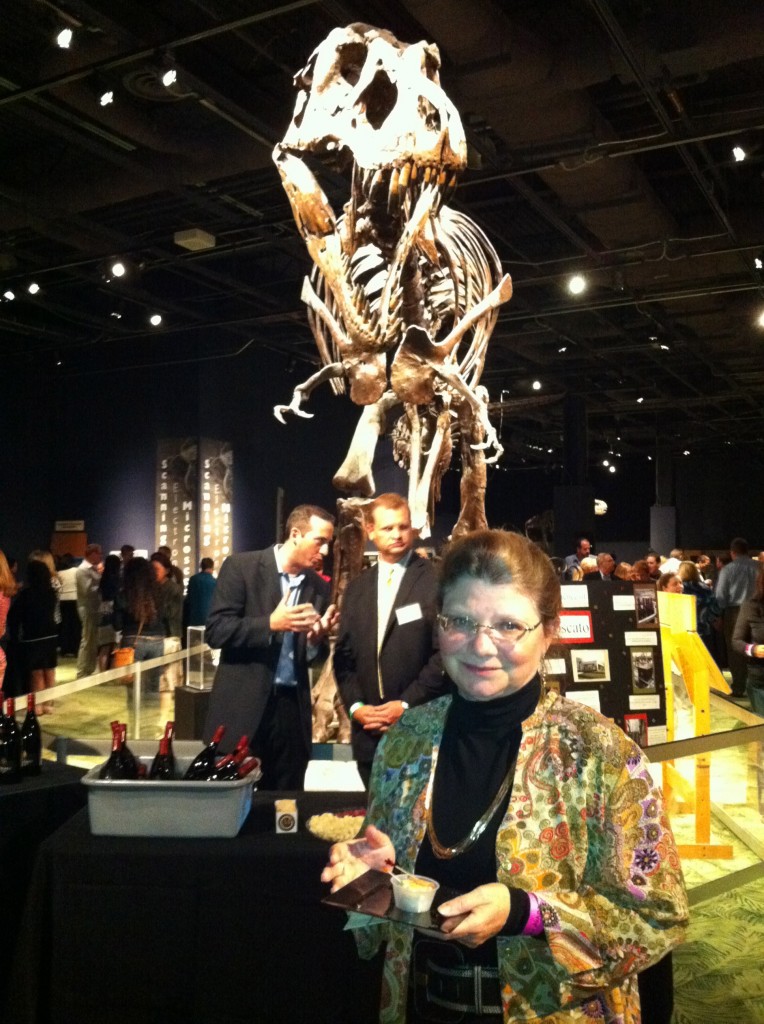 This fund raiser for the Orlando Science Museum was everything we hoped the event two weeks ago at Dellagio would be, but wasn't. There were over 100 wines arranged around the fourth floor of the museum. Each table had 4 to 8 wines, and the event, while well-attended, was arranged in such a way that it was easy to get any wine. The wines were better quality than at most such events. A few favorites:
Roederer Estate Brut
Biltmore Reserve Alexander Valley Cabernet Sauvignon
Coppola Director's Cut Cabernet Sauvignon
Beringer Knight's Valley Cabernet Sauvignon
Quite a few restaurants participated, and the food was top notch. Highlights were:
Bang bang shrimp from Bonefish
Smoked Salmon from Stonewood Grill
Sushi from The Fresh Market
BBQ pork slider from BB King's
The event included two seminars presented by Luis Torres from Constellation Wines. We attended the second, which challenged us to taste the difference between mountain and valley grown wines from Sonoma and Napa. This was the best wine seminar I have attended. Torres is an exciting speaker, with great presentation skills and technology, and even though his audience had been drink for two hours, they were quiet and attentive. This event was the exact opposite of the boring and chaotic seminar two weeks ago. Torres divided us into groups to evaluate eight characteristics of each wine, and then showed how those characteristics were the result of the growing region, as demonstrated by satellite imagery.
The seminar wines, in order of quality:
Mt. Veeder Cabernet Sauvignon (Napa mountain grown)
Robert Mondavi Oakville Cabernet Sauvignon (Napa valley grown)
Clos Du Bois Marlstone (Sonoma mountain grown)
Simi Alexander Valley Cabernet Sauvignon (Sonoma valley grown)
There were also other educational exhibits around the room, including a demonstration of sugar fermentation in their lab space.
This was an excellent event, and I believe the first time they've done it. I'll be sure to watch for it next year.