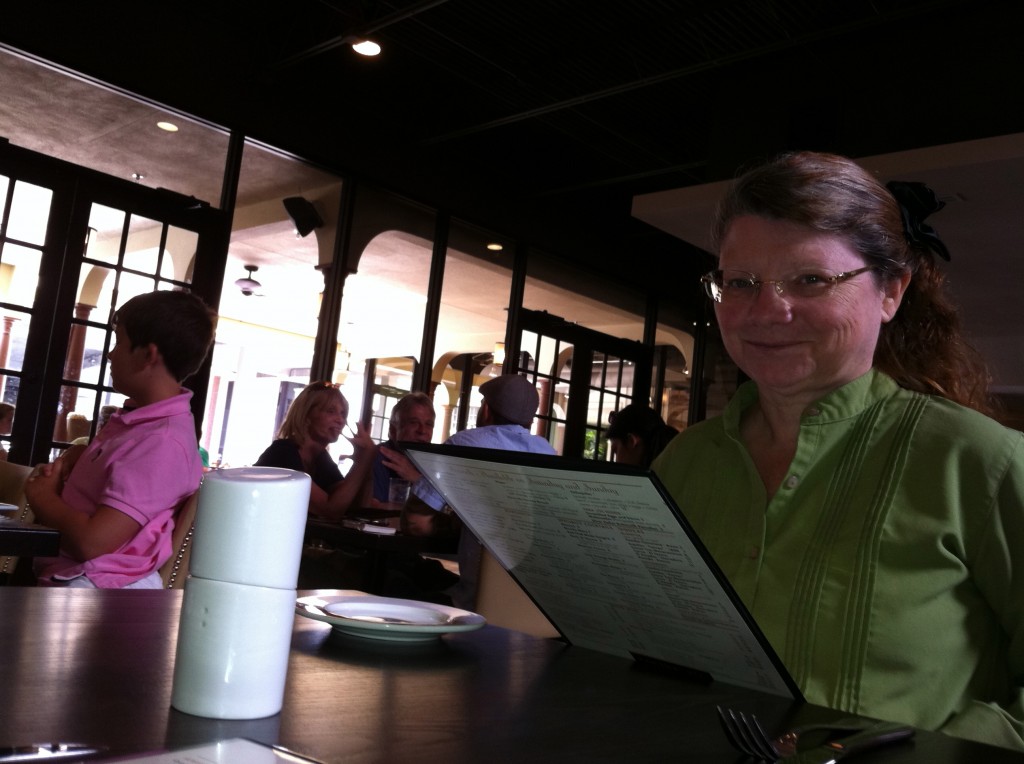 Most restaurants open to indifference and close within a year. But every once in a while someplace hits upon exactly what the public wants and is an instant success. Cocina 214 is not a place I would have predicted would fall into the latter category, which is why I'm not in the restaurant business.
Located on an obscure side street off of Park Avenue in Winter Park, it's even hard to find the door. But last month, when we heard about the place opening online and checked out their interesting modern Tex Mex menu, we decided to try it before they went out of business. No worries there. When we arrived today for lunch the valet was having trouble finding places to park cars, and there were at least a hundred people packing the restaurant's dining rooms. Clearly there is an unsatisfied demand for gourmet Mexican food in this town.
Everything we had was good, especially Linda's ceviche, and her chicken quesadilla, which was the best quesadilla I ever tasted — except for the ones Linda makes herself (and this one probably had about 5000 fewer calories). I also liked my fish tacos, and the verde y verde salsa we ordered was a great blend of lime, cilantro and jalapeno.
Prices were reasonable. Our waiter should return to whatever his former profession was, but I noticed that everyone working the dining rooms, kitchen and front desk seemed to be really happy to be there. The place is pretty noisy when it's full, so I recommend dining outside on the patio.
In case you're wondering, Cocina is Spanish for kitchen and 214 is the area code for Dallas, which is not where this restaurant is. But it's definitely worth checking out Cocina 214 in Winter Park.