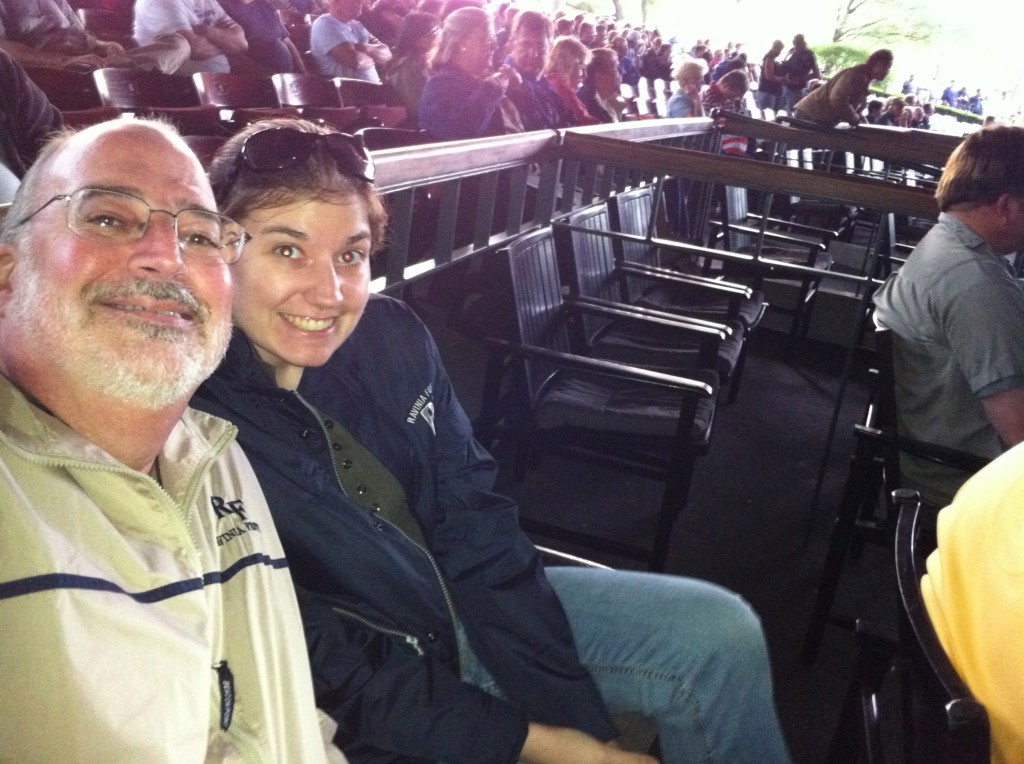 Ravinia is an outdoor music festival founded in 1904. It's a few miles North of Evanston.
Dani and I went to see Deep Purple with the Ravinia Festival Orchestra and opening band Ernie and the Automatics.
Dinner at the upstairs restaurant was quite pleasant. It's amazing to have to kick start a fine dining restaurant every summer.
It was an unexpected treat that two members of Ernie and the Automatics were the guitarist and drummer from Boston, who played a Boston medley.
Deep Purple was excellent– very talented guitarist and keyboard player– and it was fun to hear them with an orchestra.