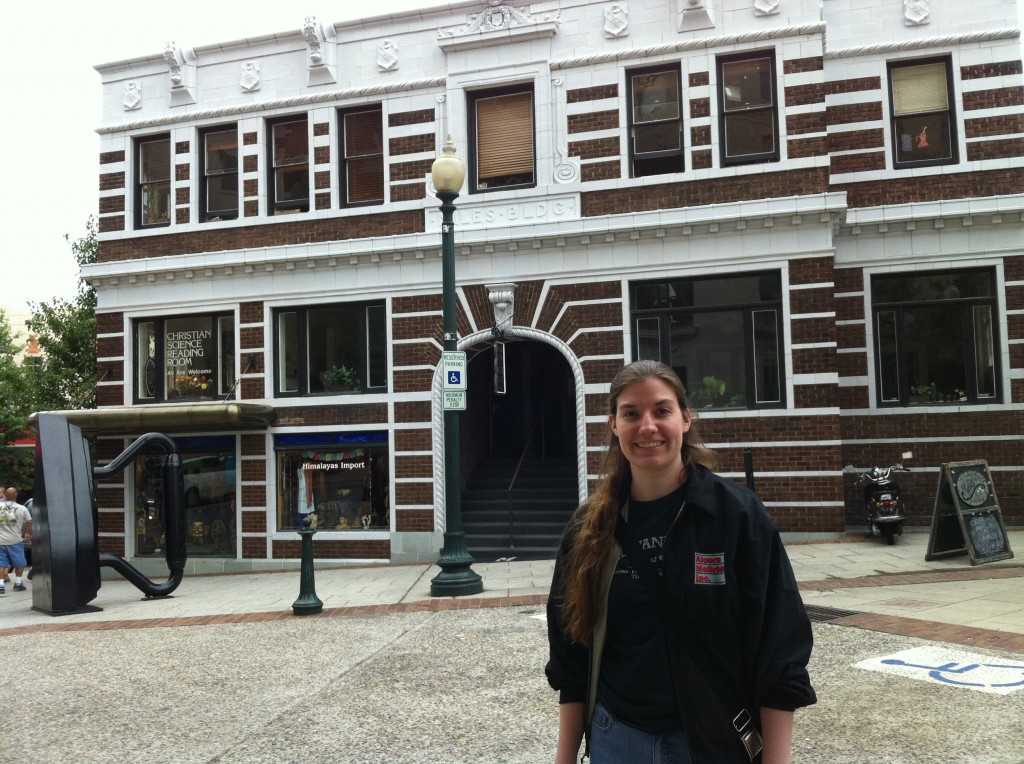 Our early morning Harry Potter extravaganza ended about 3am, and I only got about five hours of sleep, although Dani got a couple more. We had breakfast and a lazy morning at the condo, then headed to downtown Asheville for a late lunch.
Downtown Asheville is very cute. The shops are aimed at tourists, but the restaurants seem popular with the locals. We had a light lunch at Thai Basil and then strolled past the two other restaurants I had dinner reservations at, deciding to cancel the one for tonight, as the menu at Table was a bit odd. Dani found a book of 340 O. Henry short stories in a used book store, and we returned to our room for a vegetative afternoon.
In the evening we returned to downtown, which was hopping, with a drum festival in one park, and a concert closing off other streets. We dined at Jerusalem Garden Cafe, where the belly dancer offended Dani's feminist sensibilities, but was better than the food. Then we returned to the Residences at Biltmore to watch the fireflies on the lawn, and take in the view from the pool and fire pit at the top of the hill.