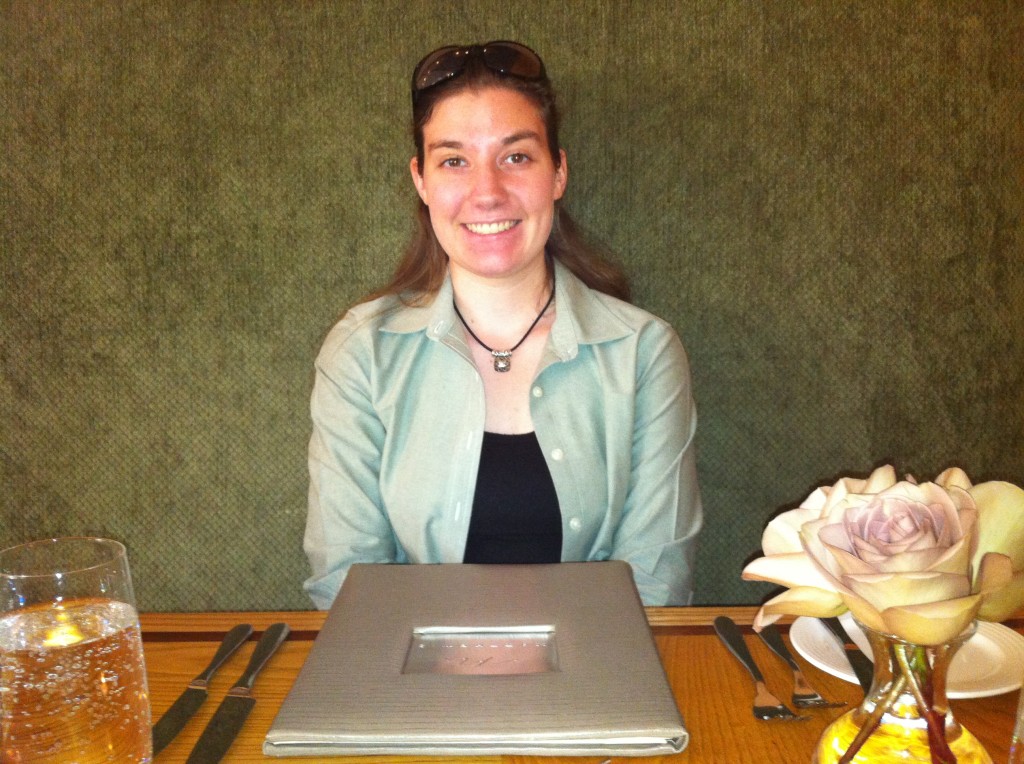 We arrived in Jacksonville in the afternoon and went to Matthew's for dinner. It was an excellent meal, and it was nice to end our road trip on a high note. The six course tasting menu was well thought out and very reasonably priced, as was the wine pairing. Our server, Kelly, was super, and had a lot of fun with the wine pairing when she figured out I was into wines, bringing options for each course. As a result, I ended up with a lot of interesting things to try matching with the food, all for $70. Quite a deal:
Moet & Chandon Imperial (89)
King Estate Pinot Gris (87)
2009 Domaine Napa Chardonnay (93, like butter cream frosting)
King Estate Pinot Noir (89, earthy finish)
ZD Cabernet Sauvignon (92, really chewy)
2006 Abbaye de Saint-ferme "les vignes du soir" Bordeaux blend (89, minerals)
Fonseca 20 year tawny (90, carmel)
La fleur d'or Sauternes (84, chlorine)
Alvear's Fino Montilla (not my thing!)
Coincidentally, we learned that the highly regarded pastry chef at the Peninsula Grill in Charleston where we dined last night came from this Jacksonville restaurant!