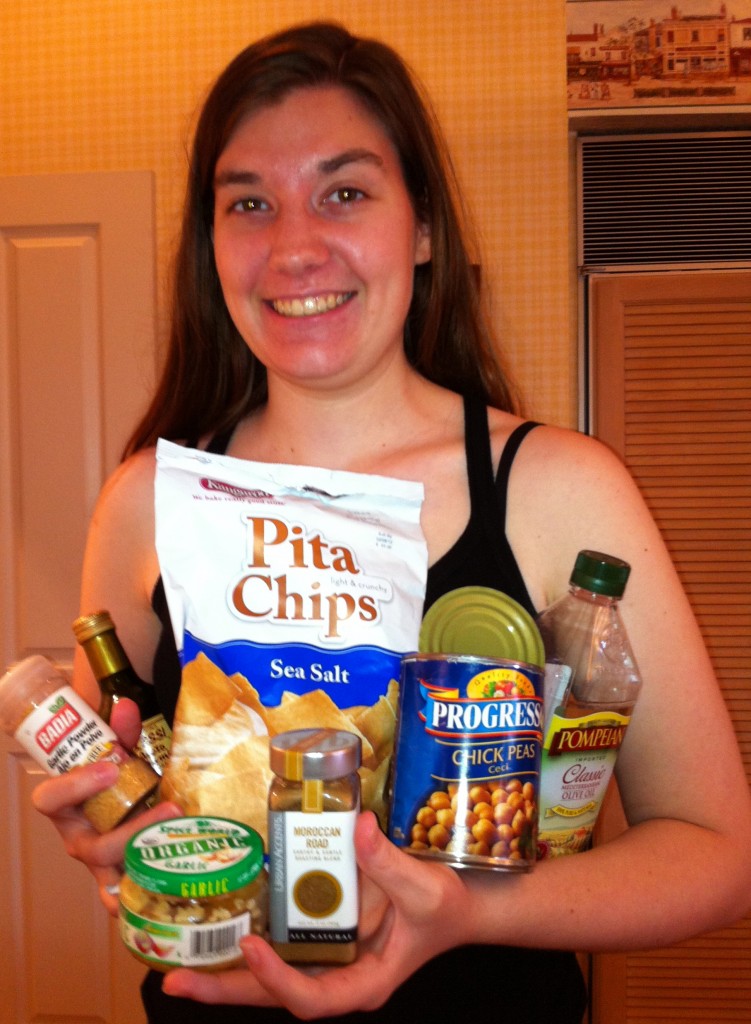 Because Dani's roommate is allergic to citrus (and several hundred other things) they've discovered some interesting alternative recipes. Today she made this, which I think I like better than regular hummus.
Recipe
19 oz can of chick peas
3-4 tbsp olive oil
3 tbsp balsamic vinegar
7 or 8 shakes of Moroccan Road (or cumin)
1/2 tsp organic garlic
1 or 2 shakes of garlic powder
1. Drain and rinse chick peas.
2. Place in medium microwave safe bowl with lid
3. Add a drizzle of olive oil and stir chick peas
4. Microwave for 3 minutes, stirring occasionally
5. While chick peas are still hot, add at least two tablespoons of olive oil to begin and blend using immersion blender
6. Add balsamic, garlic, garlic powder, and cumin to taste
7. Finish blending
8. Chill before serving

Hummus made from the above ratios is thicker than traditional hummus, more like a spread.