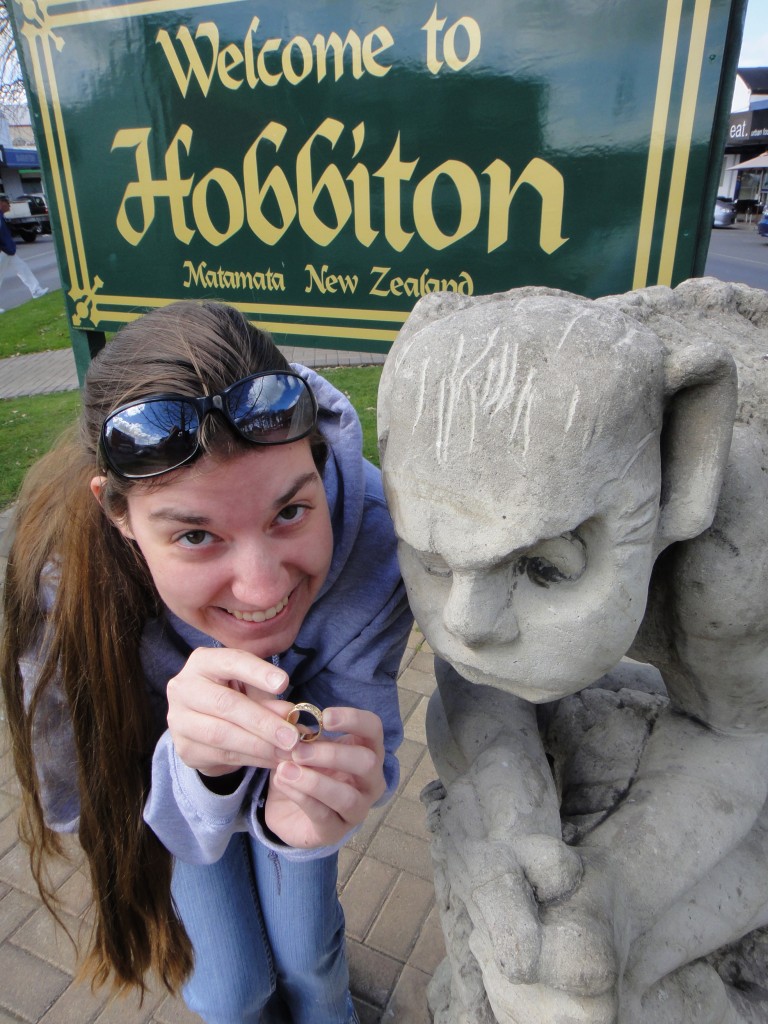 We departed from Auckland this morning for our drive across half of the northern island that comprises New Zealand. After a rest stop for some honeycomb and vanilla ice cream (who says 9:30 is too early for ice cream?) we stopped in Matamata for a photo op at the sign declaring it Hobbiton. This is near where they filmed The Lord of the Rings, but the demolished the Hobbiton sets after that movie was made. Now they've rebuilt them for the filming of The Hobbit, and not surprisingly they will leave them intact this time as a tourist attraction.


Lunch was at Longlands farm, where we had an interesting tour of the dairy facility and a delicious lunch of lamb. The owner was a delightful host, who described how the 180 acre farm with 240 cows is operated by just three people: him, his wife, and a hired hand. The cows are rotated through 40 separate fields every 2o days, and unlike other country's dairy farms, require almost no feed other than the grass, and no barn, due to the favorable climate. They're milked twice a day, and find their own way to and from each field, according to the way the gates are set. Very impressive.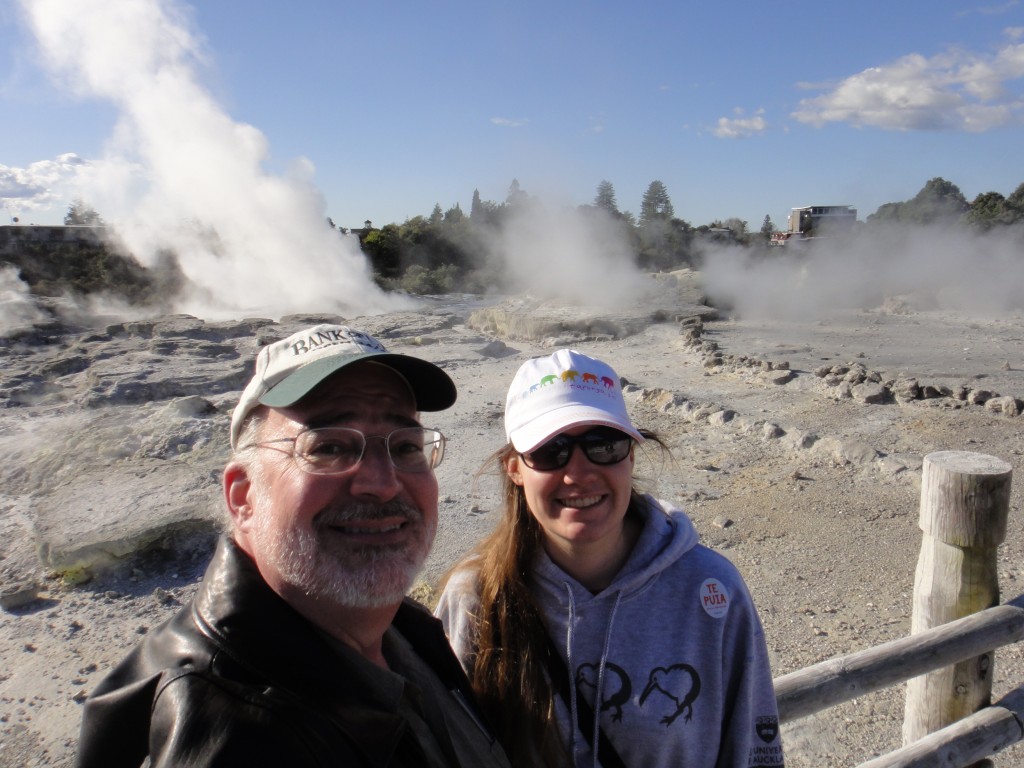 Our next stop was at Whakarewarewa (pronounced fuck-a-roo-a-roo-a) for a Maori cultural presentation and a tour of the property which comprised an exhibit of two kiwi birds (they're the size of bowling balls), the boiling mud pools, and a geyser (dubbed "old unfaithful").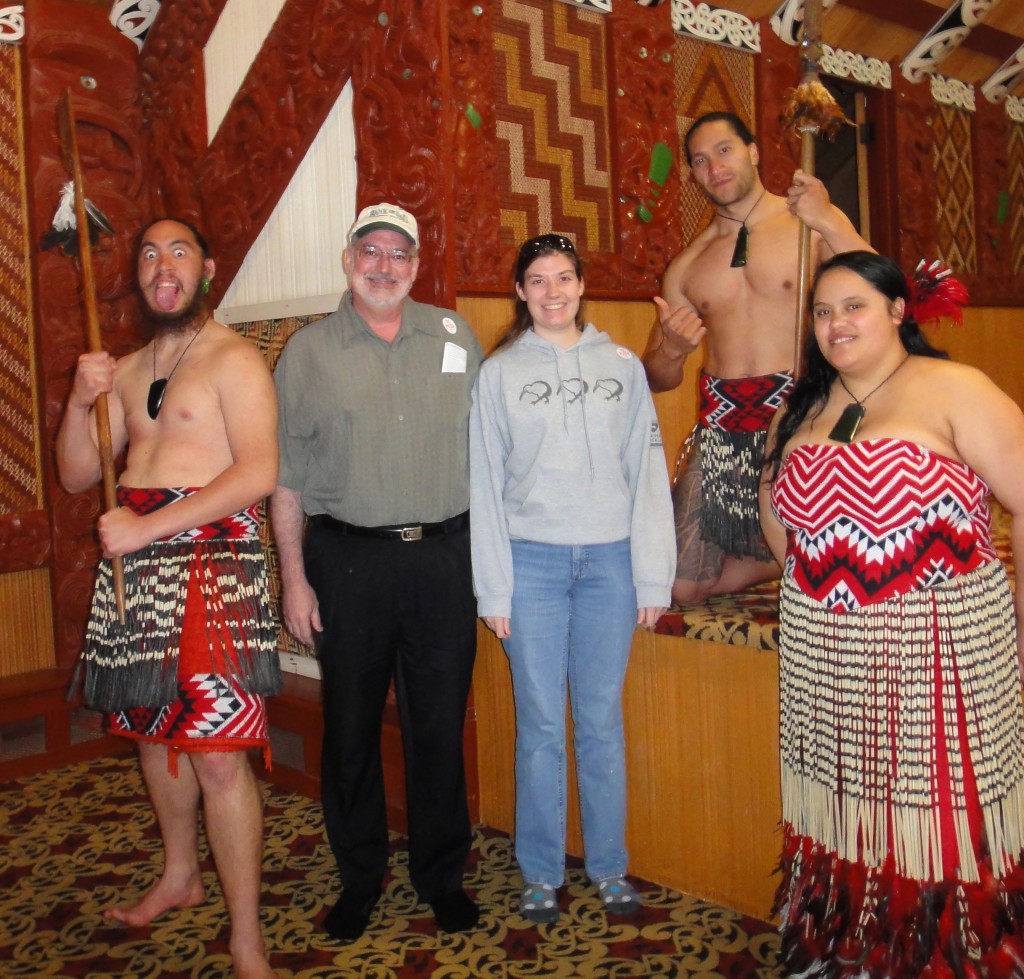 New Zealanders' relationship with their indigenous people is different than everywhere else I've been. Their culture is a valued part of society, and rather than being treated as a minority, they seem to be valued as an important part of New Zealand life.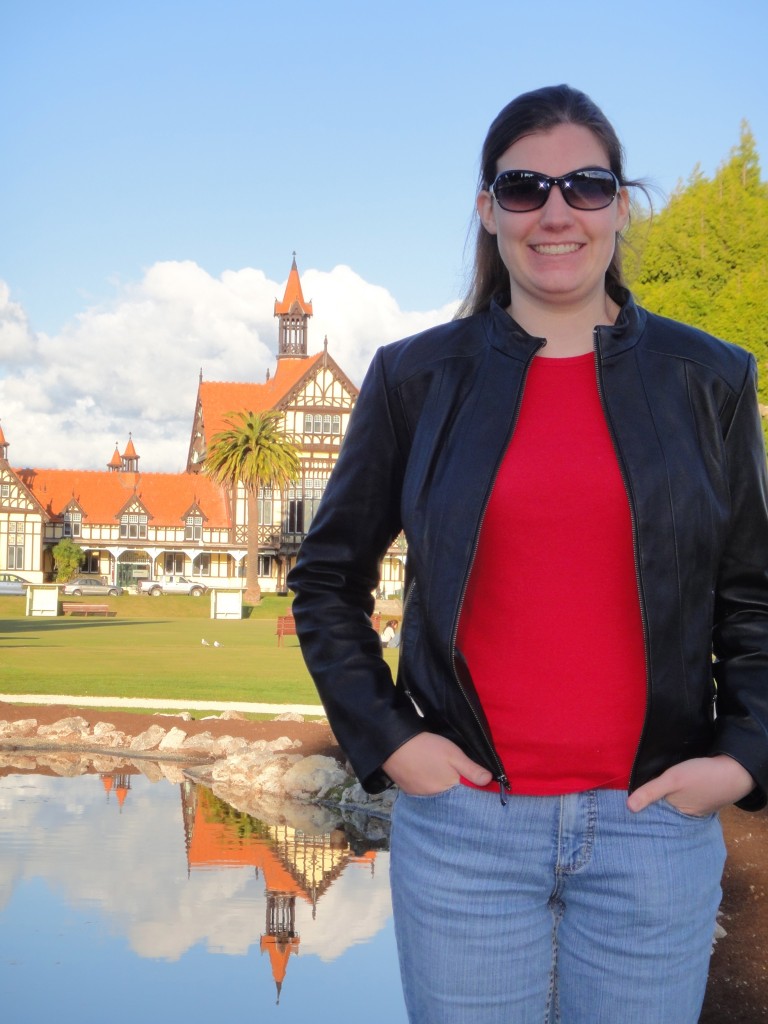 We stopped in front of the Victorian looking Rotorua Baths to take a group photos.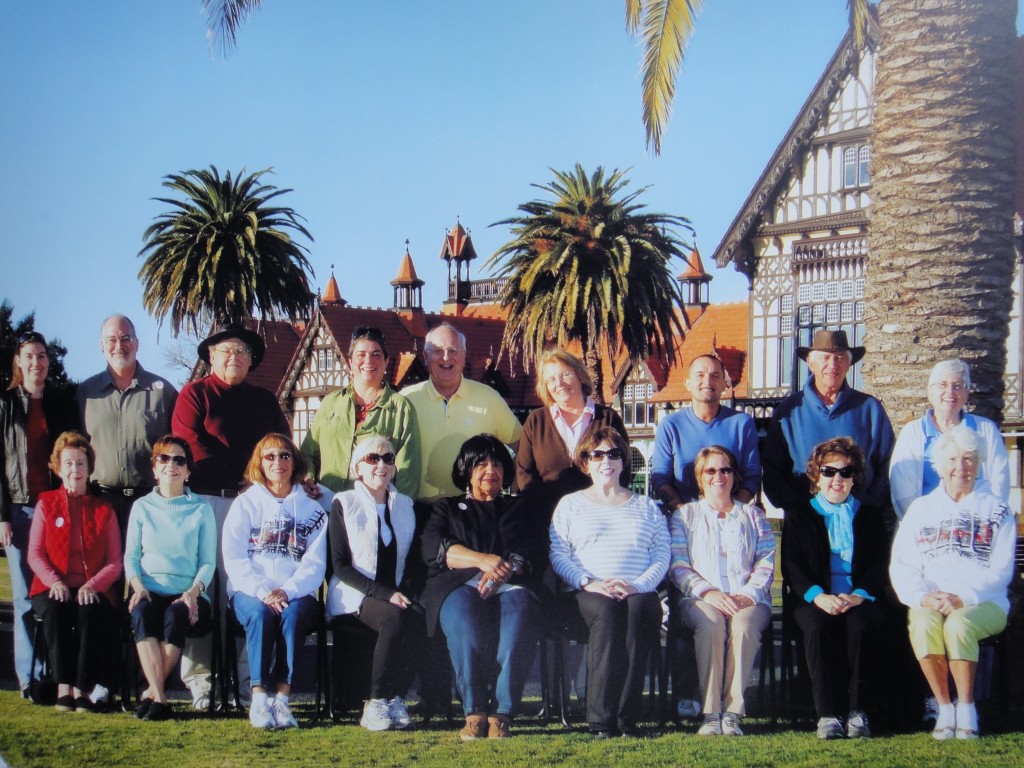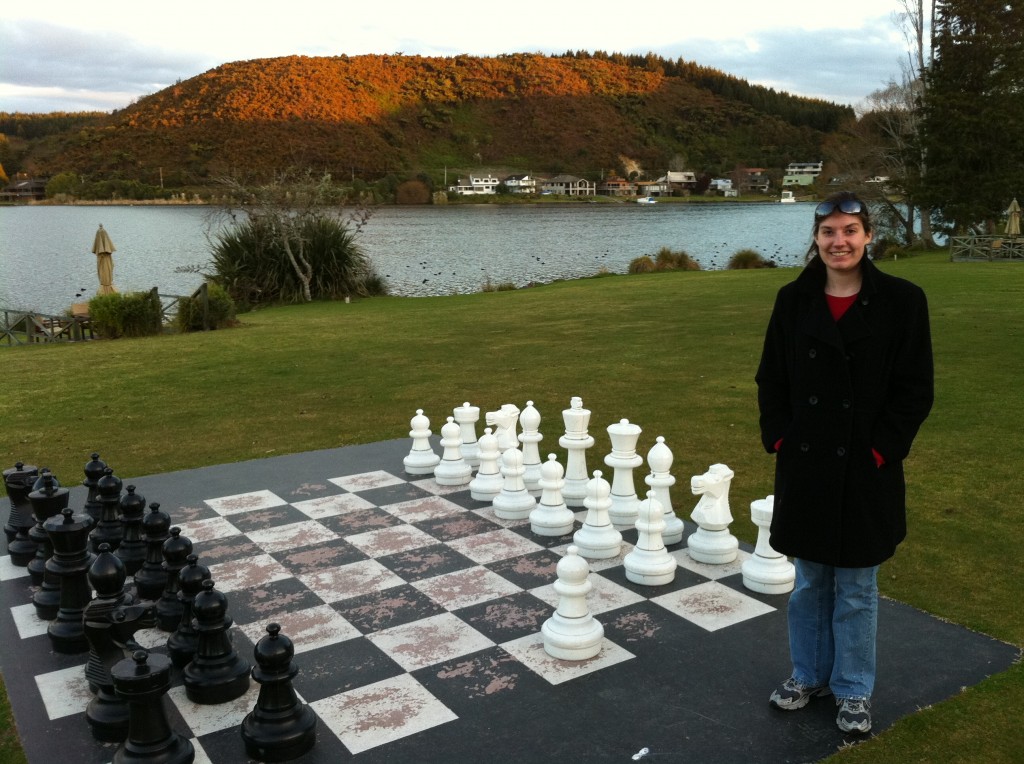 After a short drive we arrived at Amora Resort on the smaller of the two lakes at Rotorua, for a one night stay. The hotel is a two story building, and our room opens out onto the lawn that slopes down to the lake.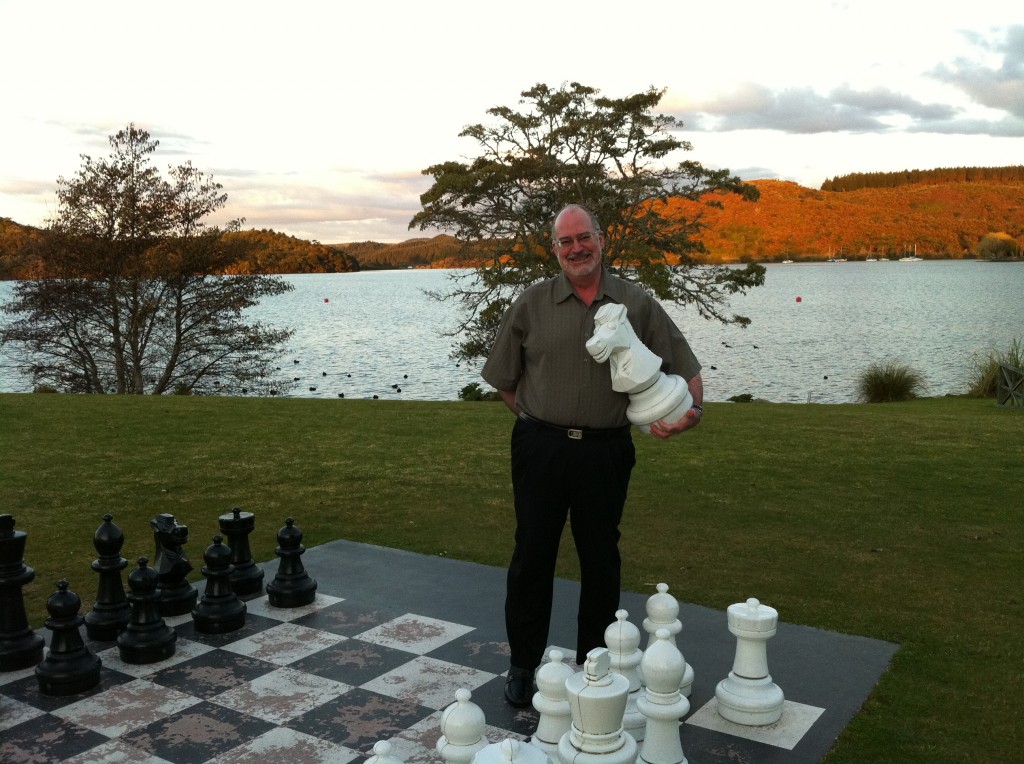 After a pleasant dinner in the dining room we retired for a rest after our busy day.
For more details, see Dani's blog.