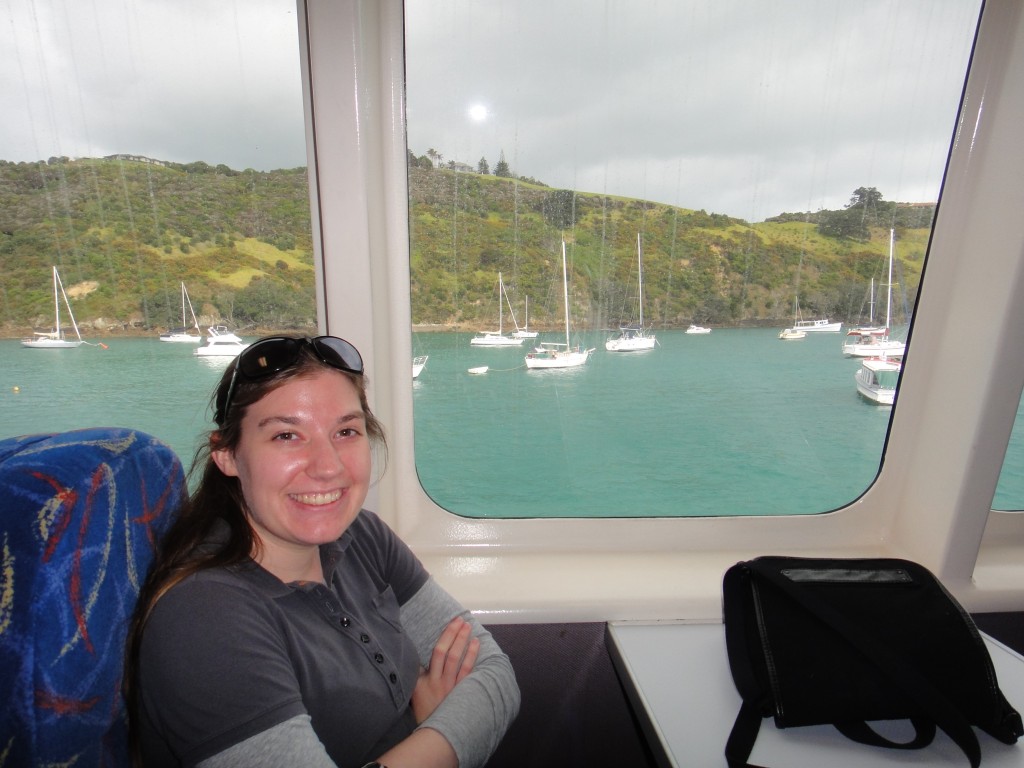 For our first day on the Tauck tour we met our group at the bus at 8:15 and headed to the ferry dock for the 40 minute trip to Waiheke Island. The island is a beautifully unspoiled place, with 8500 residents who live on the lush hills overlooking more than 50 coves, each with its own sandy beach, and separated by dramatic headlands. Across the bay Auckland sparkled in the intermittent sunshine. Some of the hills are planted to vineyards, and others to olive trees, but much of the vegetation is indigenous, replanted when the island was converted from farming to tourism in the 80s and 90s.
A local coach driver picked us up at the dock and gave us a guided tour. Our first stop was at Rangihoua Estate, an olive grower. There was an interesting tour of how the olives are harvested, crushed, and the oil centrifugally extracted. This was followed by an olive oil tasting. It was interesting to compare the four different kinds, made identically from different olives.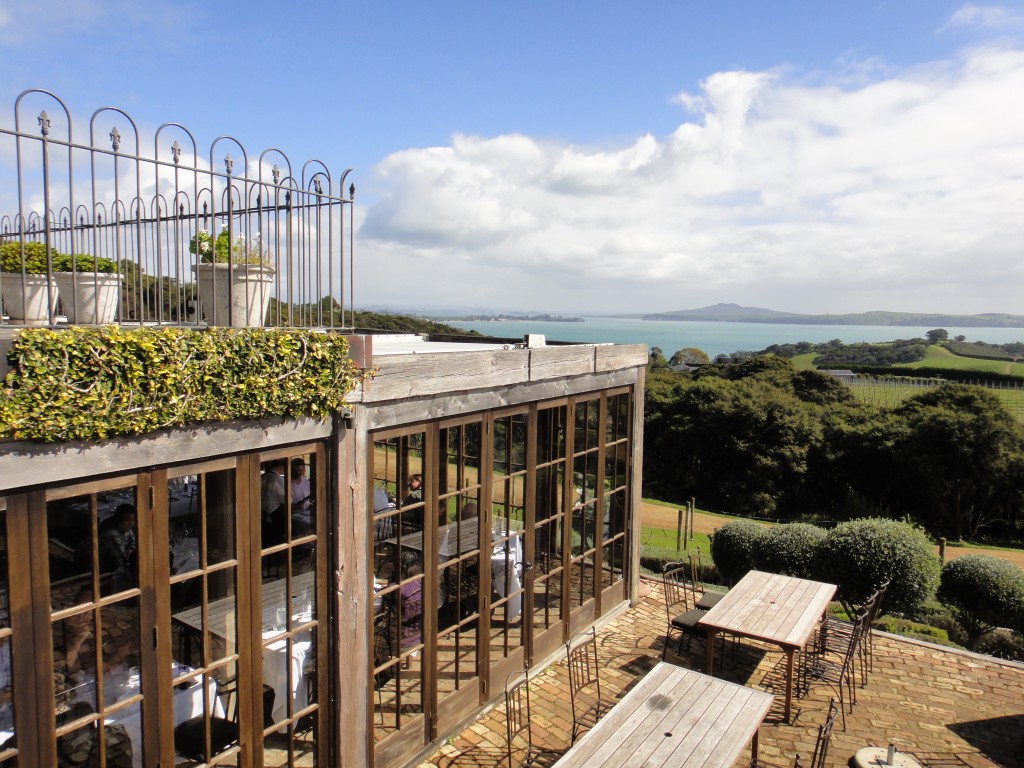 Next we visited Mudbrick Winery for a delightful lunch, accompanied by a tasting of four of their wines: Sauvignon Blanc, Chardonnay, a Merlot/Cab blend, and a Shiraz. I was impressed that Dani correctly identified all four by smell alone, while I had two reversed. Pretty impressive considering we weren't even told what they might be.
Our touring companions are a sociable bunch, if not exactly gourmands, and we enjoyed the lunch conversation.

After lunch I tried the reserve tasting in the cellar door (as they call the tasting rooms here) and ordered some wine shipped to the US. These were, on the whole, better wines than we had in the Hunter Valley, and it will be fun to have something you can't get in the US.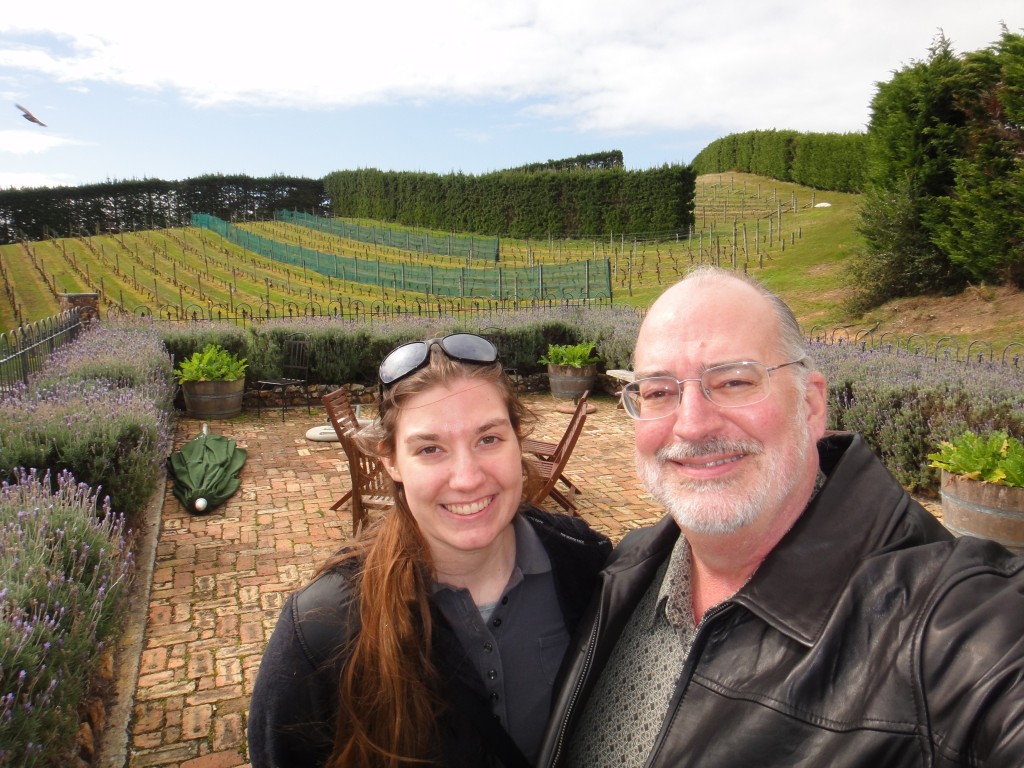 Then we returned to the dock for the ferry trip back Auckland. Our driver, Andy, dropped the two of us on Parnell Street where we did a bit of shopping, waited out a light drizzle (mostly) in one of about a hundred coffee shops (Esquire, a Starbucks-like chain) and then walked about a mile back to the hotel through a large park and recreation area called the Domain.
For more details, see Dani's blog.