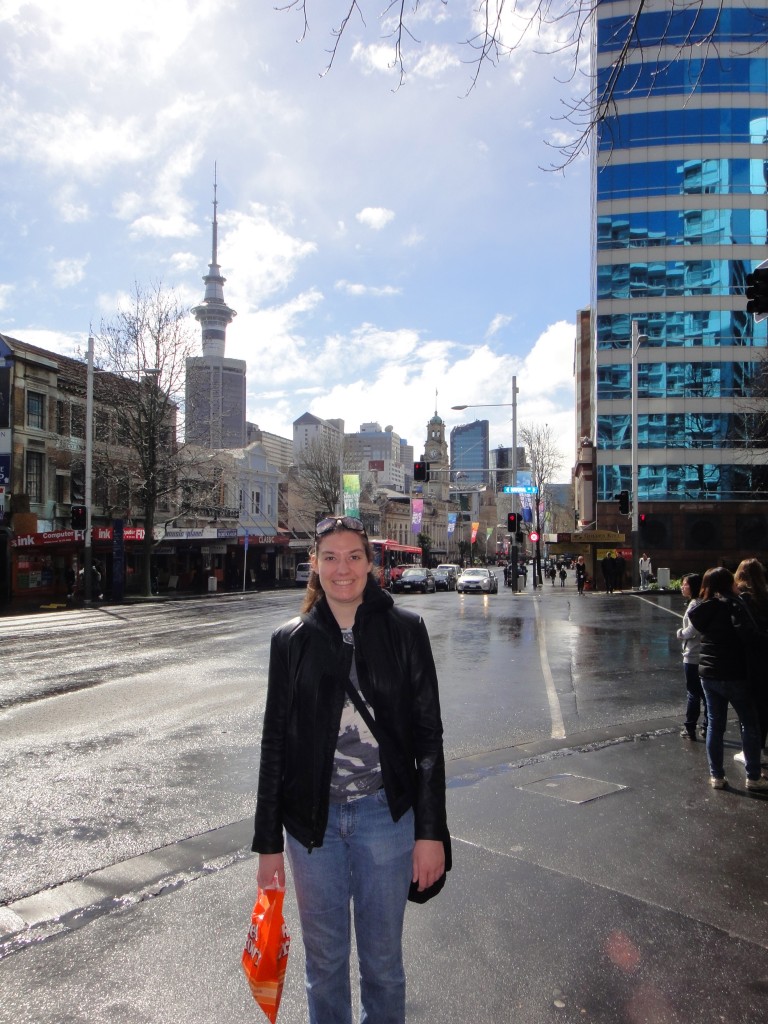 Today I had breakfast while Dani slept in, enjoying her last completely unscheduled day before we join our tour. We walked a mile or so down Queen street to the Quay, stopping on the way to buy ten used CDs in a funky music and clothing store, while we waited out a morning shower. After the rain stopped the weather was beautiful.
We walked back a different way that took us through the University of Aukland where Dani spoke at length with someone in their International Studies office. It's a nice campus.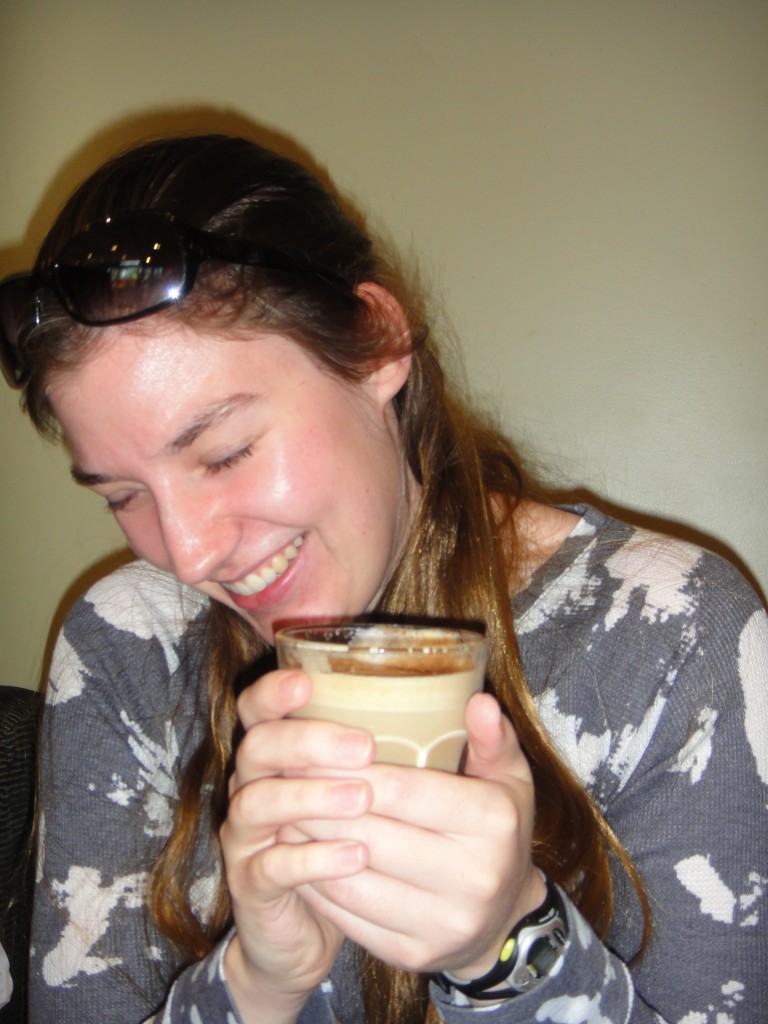 One of the many places to eat on campus was the Relax Lounge, where we shared a scone and Dani had a chai tea that she really, really, really liked.
We had a pleasant dinner in the hotel's Italian restaurant, Barolo, where we met our tour director, Renee, who is from New Orleans and seems nice. There are 17 people of this leg of the tour, five couples and seven women.