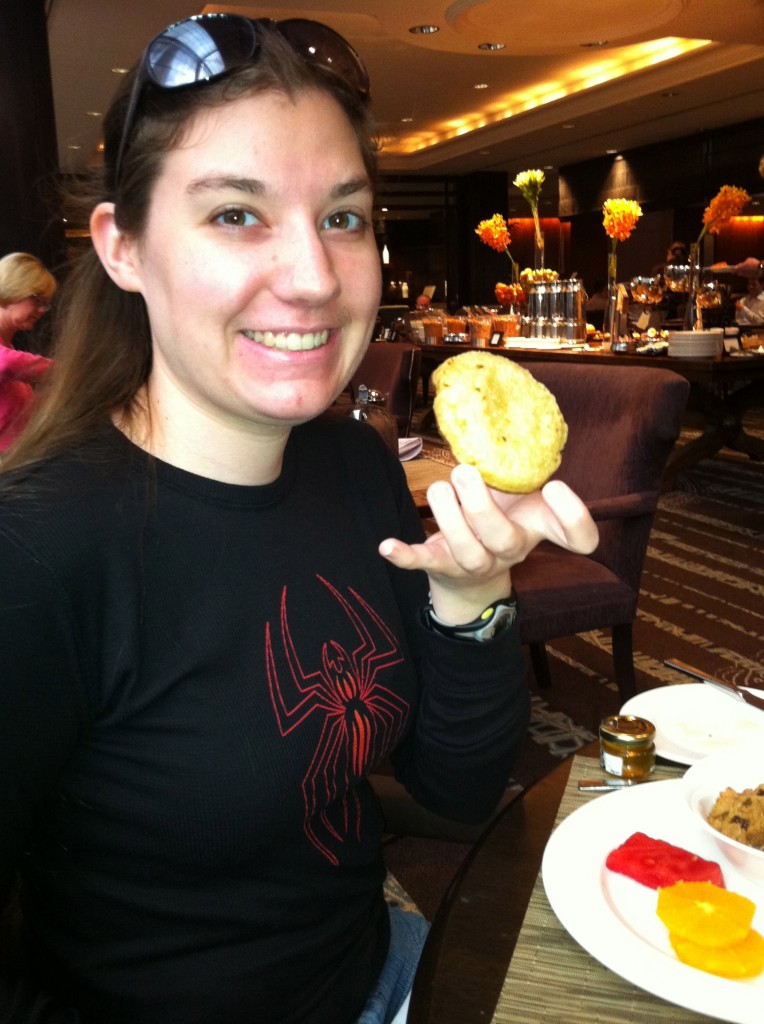 After breakfast at the Four Seasons, where Dani got one last Crumpet, a new favorite, we headed to the airport and out flight to Auckland, New Zealand.
New Zealand is really into rugby, and the rugby World Cup is going to be on in Auckland while we're in New Zealand, so I expect things to get a little crazy. Actually, they're already a little crazy. The passenger safety video on Air New Zealand was a hilarious skit involving the New Zealand rugby team and a naked grandmother running up and down the aisle of the plane! No problem getting people to watch this safety presentation.

Our hotel, The Langham, is a five star, but in an older building. It's quite nice. It certainly has the most impressive assortment of "room condiments" I've seen. Nestled in a box in the bathroom were smaller boxes of almost anything you can imagine needing: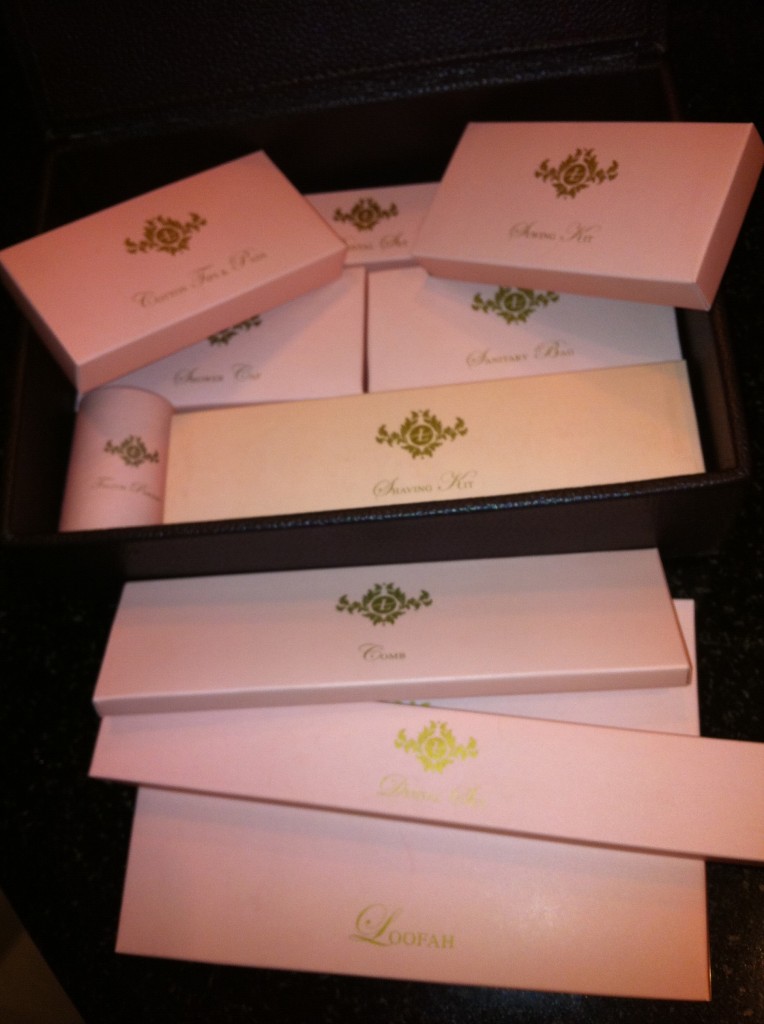 It will be a severe test of Dani's room condiment kleptomania.
The Langham has two restaurants, a fancy Italian one called Barolo and the more casual Eight. We chose Eight, and really enjoyed the concept.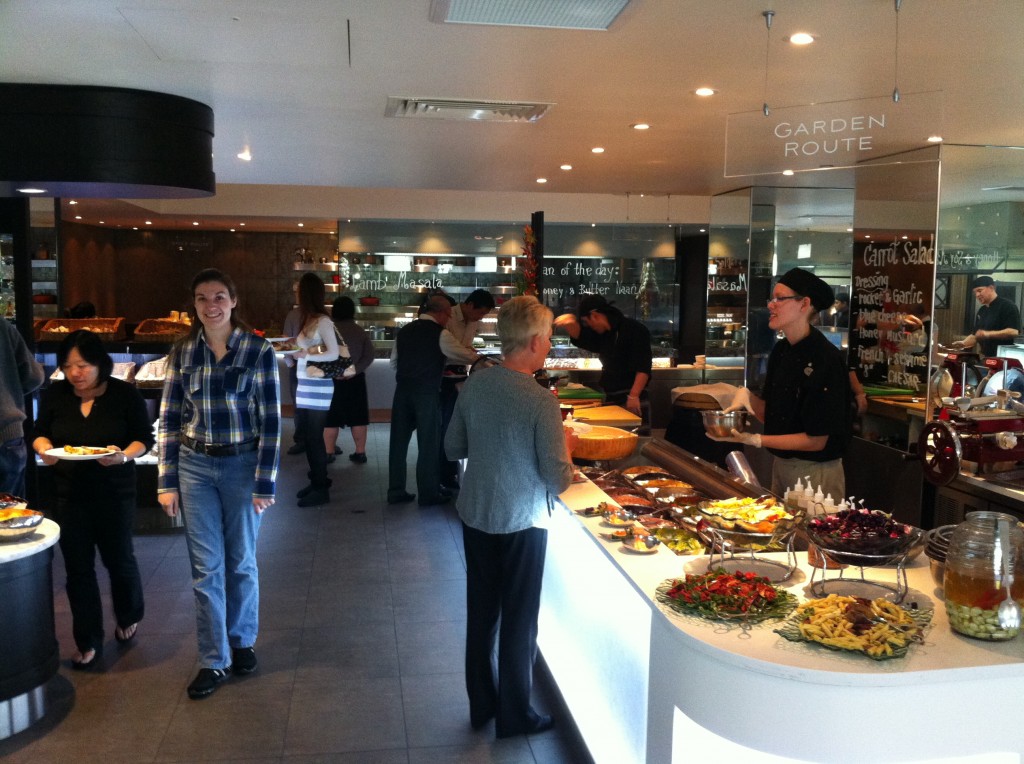 There are eight station in the kitchen, each preparing a different type of food: sushi, salads, Indian, grilled skewers, French breads and cheeses, desserts, and so on. The stations are quite elaborate. For example, we asked for garlic naan bread at the Indian one, and he pounded the bread and cooked it in a tandoor right in front of us. Needless to say, it was fantastic.
The sushi was also quite good, as was anything involving raw or smoked fish. We didn't try the grill.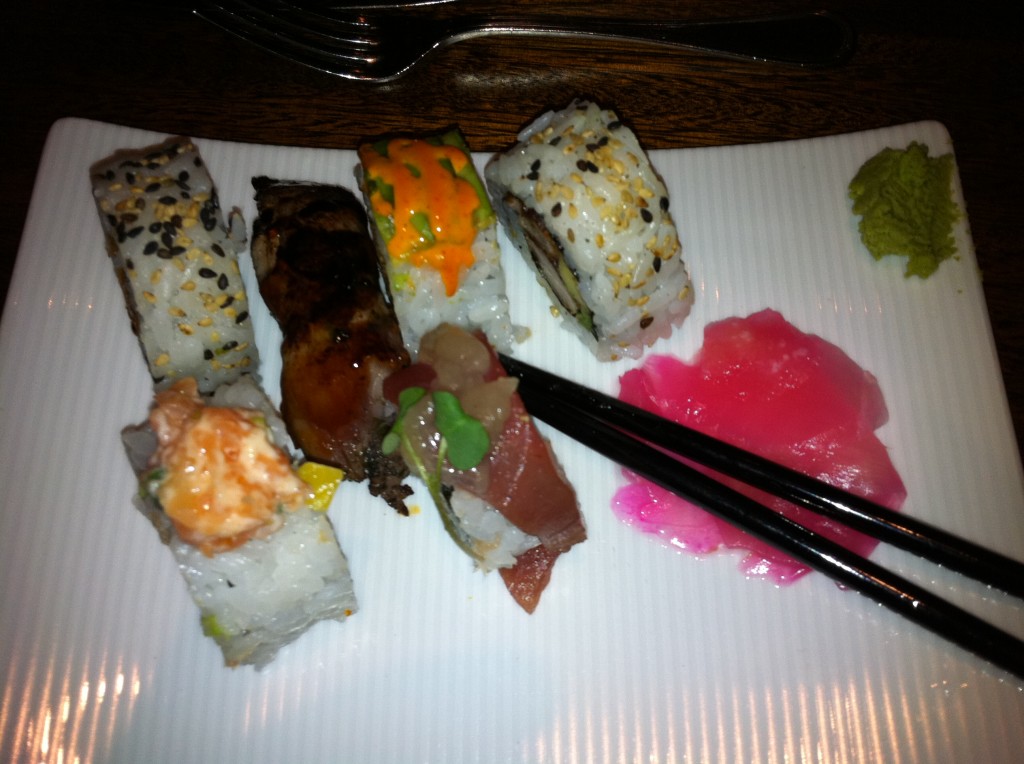 If this restaurant were in Orlando, it would be Linda's favorite because of this simple fact: There are stacks of papadums within ten feet of an assortment of twenty elaborate sushi rolls.